Opinion | Brett Kavanaugh lies a lot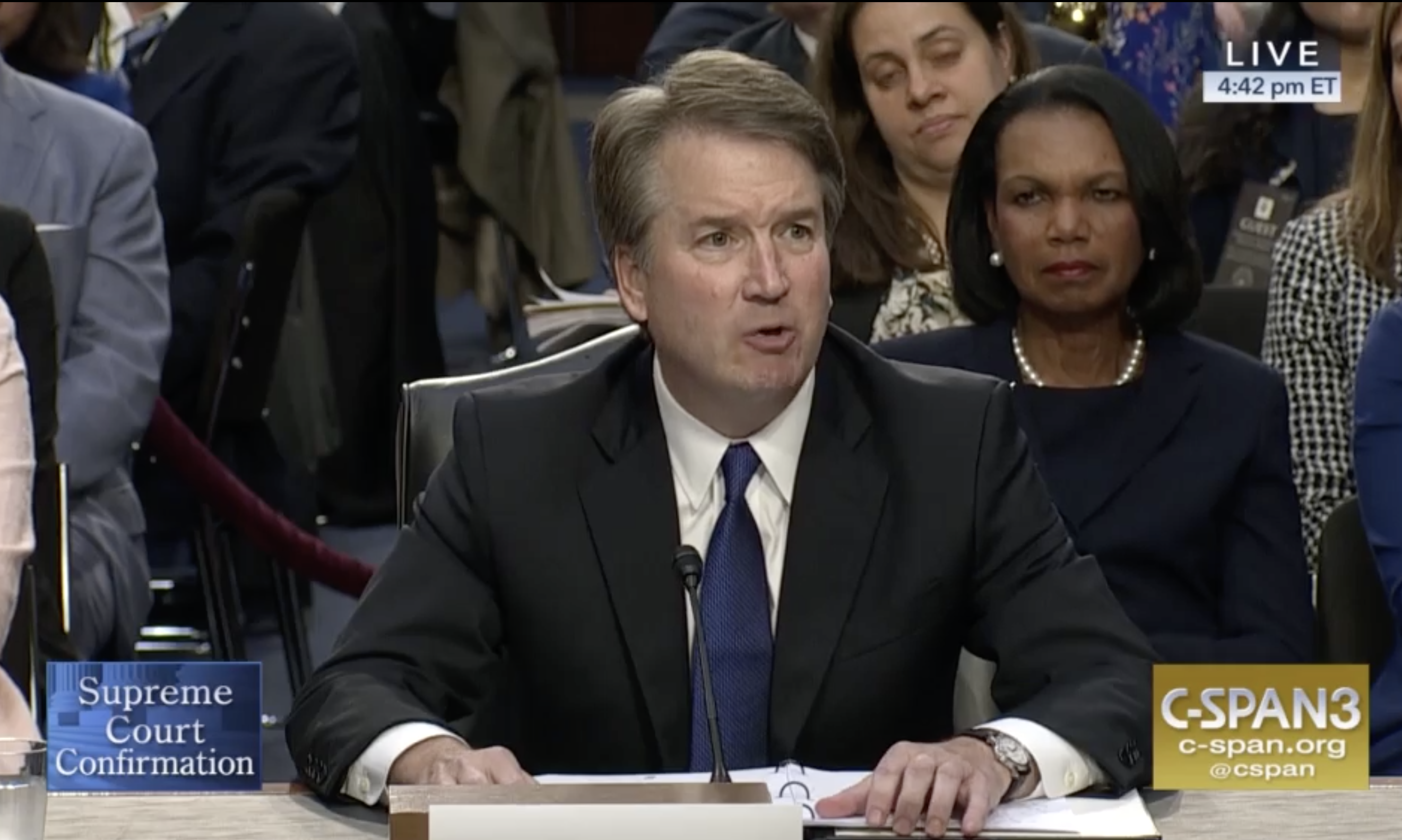 Brett Kavanaugh is a liar.
Let's get that straight right off the bat. He's a stone cold, look-you-in-the-eye-and-lie liar.
That's really the only reason there even was a hearing on Thursday, in which decades-old allegations of sexual assault against Kavanaugh were in the spotlight. Had Donald Trump's Supreme Court nominee been truthful about his high school and early college days during his initial confirmation hearing, there would have been no need for Thursday's.
But instead, Kavanaugh chose in that first hearing to paint himself as the model teen, who spent his days studying and going to church and helping old ladies cross streets and rescuing kittens from trees.
That Brett Kavanaugh never drank. That Brett Kavanaugh was the boy every grandma loves.
On Thursday, we got to meet Bart O'Kavanaugh, Brett's alter ego.
And Bart, true to his portrayal in books written by one of Kavanaugh's former friends, really, really liked beer. And he also has a bit of an anger issue. And a problem with respect and decorum.
And he's a complete and utter partisan hack who has no business serving on any bench, much less the Supreme Court.
But above all else, the guy is a huge liar.
No one cares that Kavanaugh was a drinker in high school and college. I drank enough beer in college to float the college. Some of the best people I know today — the best husbands, the best fathers, the best businessmen, the best public servants, the best church members — were borderline alcoholics in college.
Your future values and morals are not usually defined by your ignorant actions at that immature time in your life. Everyone with a working brain understands this.
But at the same time, don't try to lie about it.
It's like … have you ever been scrolling through Facebook and ran across a post from an old high school friend who's prattling on and on about some outrageous behavior that they've witnessed, and how it's just shocking and appalling and totally un-Christian? And the only thing you can think is: Dude, I remember watching you funnel grain alcohol and run naked through a grocery store one night.
That's what happened with Kavanaugh.
When he attempted to paint himself as this pure-as-the-driven-snow teen, he opened himself up to his high school and college friends coming forward with the truth.
And that should be enough to kill his nomination.
Because with that lie, Kavanaugh, in this his-word-versus-her-word situation just lost all credibility. With the exposure of that lie, Kavanaugh is now asking the committee to accept that he was lying completely about his past, but that he's not lying about trying to rape Christine Blasey Ford.
In the meantime, Ford is open and honest about it all. She's taken a polygraph. She's asked for an FBI investigation. She's provided the names of witnesses that could be subpoenaed. When she didn't know something, she said she didn't know.
And Kavanaugh just kept on lying.
Even as he tried to recast himself as a good high school and college student who just liked to drink a few beers — but absolutely not so many beers that he ever forgot anything at all — Kavanaugh couldn't help but straight up lie about things that are easily verified.
Like the term "devil's triangle," which appeared in his yearbook. It is not a drinking game, as he claimed. I'll leave it to you to Google.
The same for "boofing."
And then there's the "Renate alumnius" thing. If you bought Kavanaugh's explanation that he and his friends were using that in a friendly, you're-one-of-us way, get your head examined. (One person who absolutely didn't buy it was Renate Schroeder, the girl mentioned.)
Kavanaugh was angry about those Renate questions. And about the questions of his heavy drinking. And about pretty much everything else.
He should have been angry with himself.
Thursday's hearing essentially boiled down to a contest of who you believe more — Kavanaugh or Ford. Ford gave no one a reason to doubt anything she said.
Brett Kavanaugh, on the other hand, is a liar.
Opinion | The blackest Black Friday ever
"The coming weeks are going to be difficult, no doubt about that."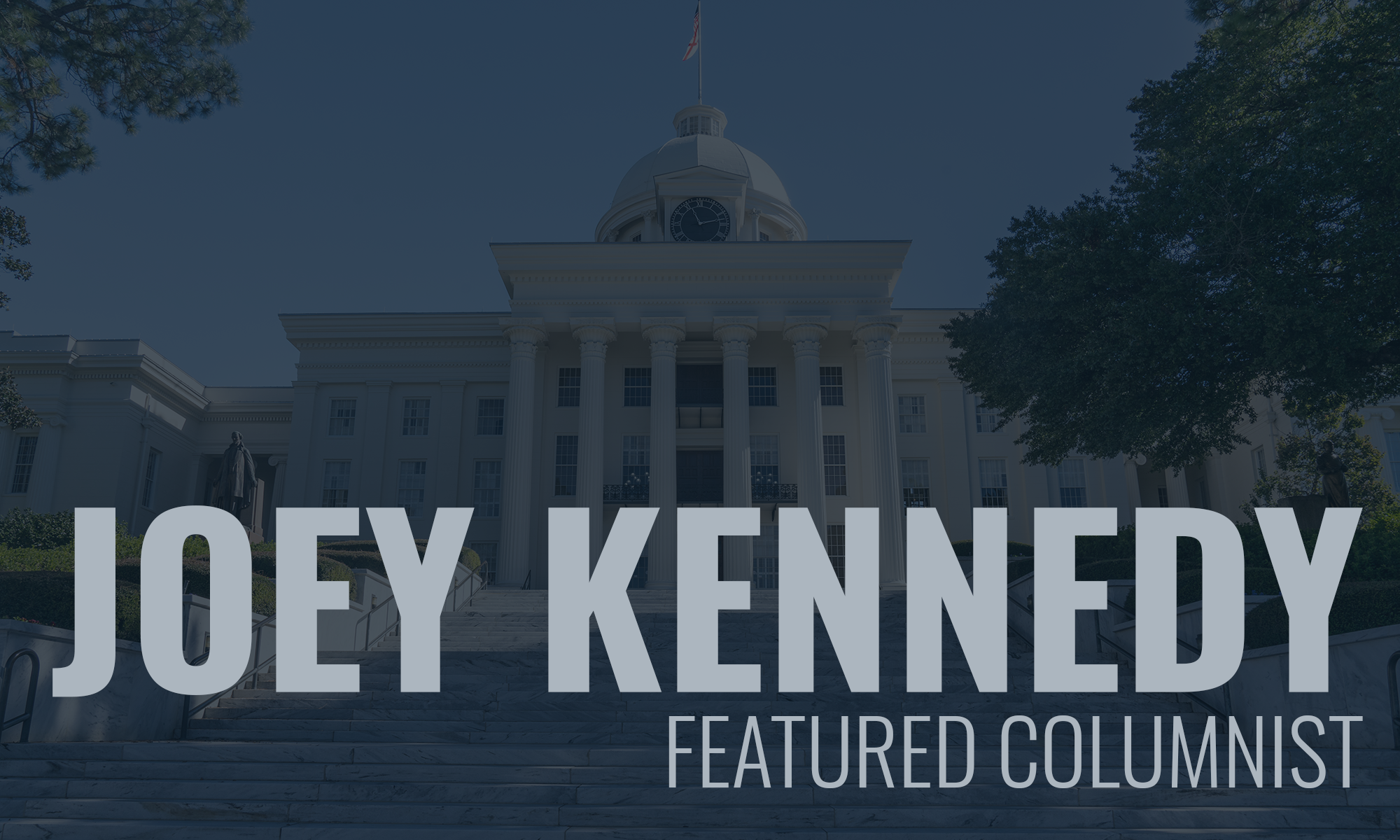 Thursday was Thanksgiving, and it's understandable that many people didn't have a lot to be thankful for. More than 260,000 people are dead because of the COVID-19 pandemic that Donald Trump simply ignored. Around 3 million people have been infected, with many of those suffering lifelong health complications from the virus.
A first Thanksgiving without loved ones. A first Christmas without loved ones bearing down.
Millions of people lost their jobs because of the pandemic. Hundreds of thousands are in danger of being evicted from their homes. Many don't have water or power or heat as the winter settles in.
Thanksgiving? Really?
Except …
Yes, there are many things to be thankful for. Our families, if we have them. Our friends, and we all have them. Our animals, and many of us have them.
We can be thankful that the long, horrible tenure of Donald Trump is nearly over. It's the end of an error.
We can hope that racism will be wrong again. That homophobia, misogyny, xenophobia, and cruelty will fall from the everyday ordinary to the awful extraordinary. Kids in cages, separated from their parents, no more. Chaos in government simply an anomaly at last.
We can hope. That alone is something to be thankful for.
The year 2020 has been a hot mess. Masks, social distancing, hand washing and sanitizing are the norm now. They may be forever.
We should be thankful that COVID-19 vaccines are on the horizon. But that's a strange thankfulness, and we cherish a vaccine for a disease that didn't have to spread as far and wide as it did. It was mismanaged as badly as a crisis can be mismanaged.
There still are people out there who refuse to wear masks or who believe the virus is a hoax. A doctor described people she was caring for who were dying, and all the time denying the virus existed, even to their last breaths.
That's certainly nothing to be thankful for.
Our health care workers, those on the front lines, deserve our thanks and our love. As do grocery store workers, first responders, teachers, and delivery people. Heroes work there.
I'm personally thankful for my wife of 41 years. My daughters in San Diego. My friends here and elsewhere. My pugs and other dogs and animals. I've got plenty to be thankful for, when we pare life down and don't expect so much.
The coming weeks are going to be difficult, no doubt about that.
Too many people traveled this Thanksgiving, and there's going to be a price to pay. Too many people are making plans for Christmas, and there's going to be a price to pay. Too many people are planning New Year's Eve celebrations, and there's going to be a price to pay.
Oh, I'll have some champagne and stay up until midnight on New Year's Eve, if only to witness that this damn year doesn't hang around for one second longer than is allowed.
Perhaps we can see a light at the end of this 2020 tunnel. Maybe by spring, we'll all be vaccinated, and this pandemic will be at the beginning of its end.
But if 2020 has taught us anything, it's that we can't count on, yes, anything.
This is Black Friday. The blackest Black Friday ever. Be careful out there. Wash your hands and wear a mask. Take care of each other. Believe in science. Don't trust a reality show president who, fortunately, finally has been fired.
Do your best to do your best. Let's have a new year that at least promises hope.
Dig deep and find what you're thankful for. Then hug it close with all your might.