Opinion | Brett Kavanaugh lies a lot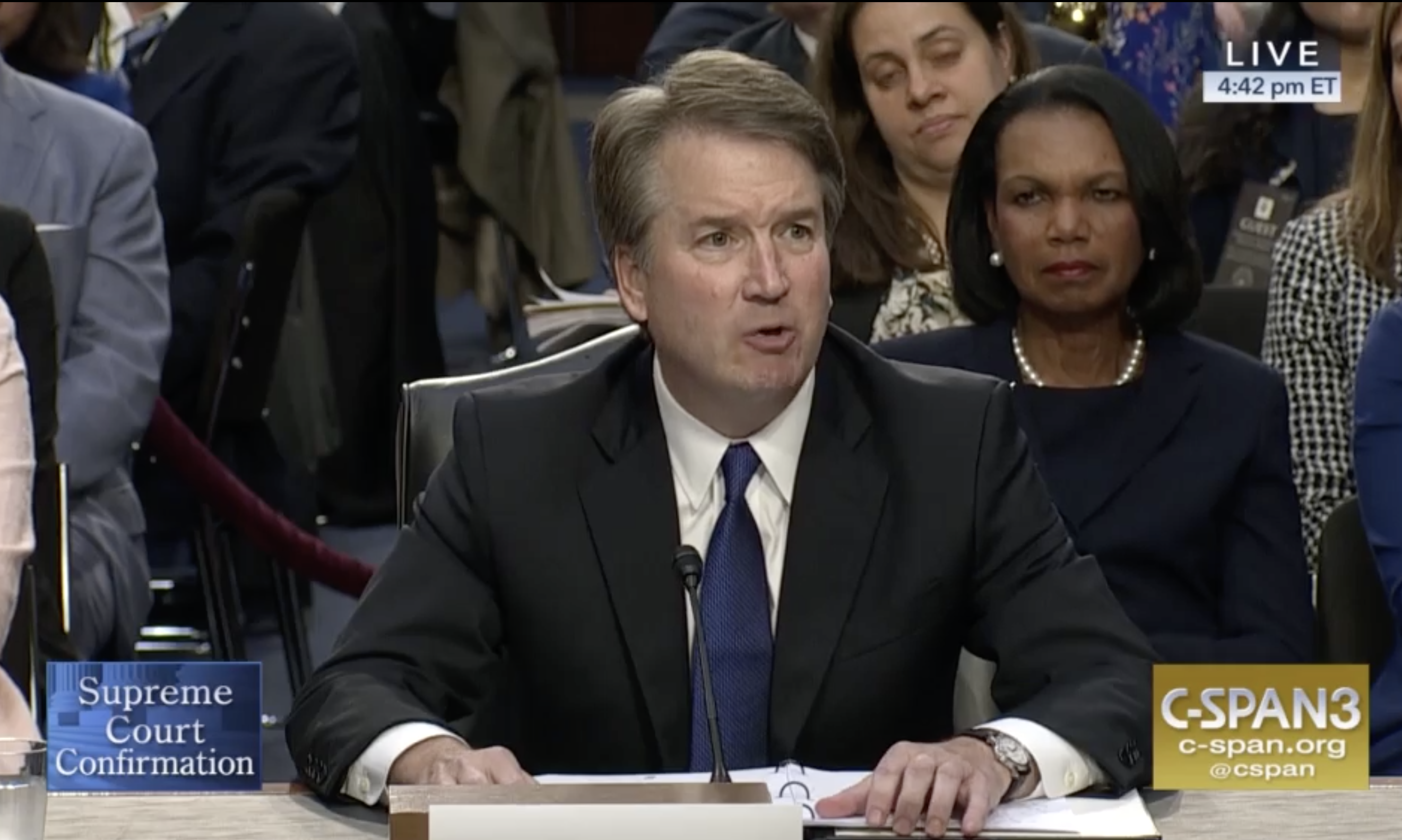 Brett Kavanaugh is a liar.
Let's get that straight right off the bat. He's a stone cold, look-you-in-the-eye-and-lie liar.
That's really the only reason there even was a hearing on Thursday, in which decades-old allegations of sexual assault against Kavanaugh were in the spotlight. Had Donald Trump's Supreme Court nominee been truthful about his high school and early college days during his initial confirmation hearing, there would have been no need for Thursday's.
But instead, Kavanaugh chose in that first hearing to paint himself as the model teen, who spent his days studying and going to church and helping old ladies cross streets and rescuing kittens from trees.
That Brett Kavanaugh never drank. That Brett Kavanaugh was the boy every grandma loves.
On Thursday, we got to meet Bart O'Kavanaugh, Brett's alter ego.
And Bart, true to his portrayal in books written by one of Kavanaugh's former friends, really, really liked beer. And he also has a bit of an anger issue. And a problem with respect and decorum.
And he's a complete and utter partisan hack who has no business serving on any bench, much less the Supreme Court.
But above all else, the guy is a huge liar.
No one cares that Kavanaugh was a drinker in high school and college. I drank enough beer in college to float the college. Some of the best people I know today — the best husbands, the best fathers, the best businessmen, the best public servants, the best church members — were borderline alcoholics in college.
Your future values and morals are not usually defined by your ignorant actions at that immature time in your life. Everyone with a working brain understands this.
But at the same time, don't try to lie about it.
It's like … have you ever been scrolling through Facebook and ran across a post from an old high school friend who's prattling on and on about some outrageous behavior that they've witnessed, and how it's just shocking and appalling and totally un-Christian? And the only thing you can think is: Dude, I remember watching you funnel grain alcohol and run naked through a grocery store one night.
That's what happened with Kavanaugh.
When he attempted to paint himself as this pure-as-the-driven-snow teen, he opened himself up to his high school and college friends coming forward with the truth.
And that should be enough to kill his nomination.
Because with that lie, Kavanaugh, in this his-word-versus-her-word situation just lost all credibility. With the exposure of that lie, Kavanaugh is now asking the committee to accept that he was lying completely about his past, but that he's not lying about trying to rape Christine Blasey Ford.
In the meantime, Ford is open and honest about it all. She's taken a polygraph. She's asked for an FBI investigation. She's provided the names of witnesses that could be subpoenaed. When she didn't know something, she said she didn't know.
And Kavanaugh just kept on lying.
Even as he tried to recast himself as a good high school and college student who just liked to drink a few beers — but absolutely not so many beers that he ever forgot anything at all — Kavanaugh couldn't help but straight up lie about things that are easily verified.
Like the term "devil's triangle," which appeared in his yearbook. It is not a drinking game, as he claimed. I'll leave it to you to Google.
The same for "boofing."
And then there's the "Renate alumnius" thing. If you bought Kavanaugh's explanation that he and his friends were using that in a friendly, you're-one-of-us way, get your head examined. (One person who absolutely didn't buy it was Renate Schroeder, the girl mentioned.)
Kavanaugh was angry about those Renate questions. And about the questions of his heavy drinking. And about pretty much everything else.
He should have been angry with himself.
Thursday's hearing essentially boiled down to a contest of who you believe more — Kavanaugh or Ford. Ford gave no one a reason to doubt anything she said.
Brett Kavanaugh, on the other hand, is a liar.
Print this piece
Opinion | 1964 Goldwater landslide was beginning of Republican dominance in the South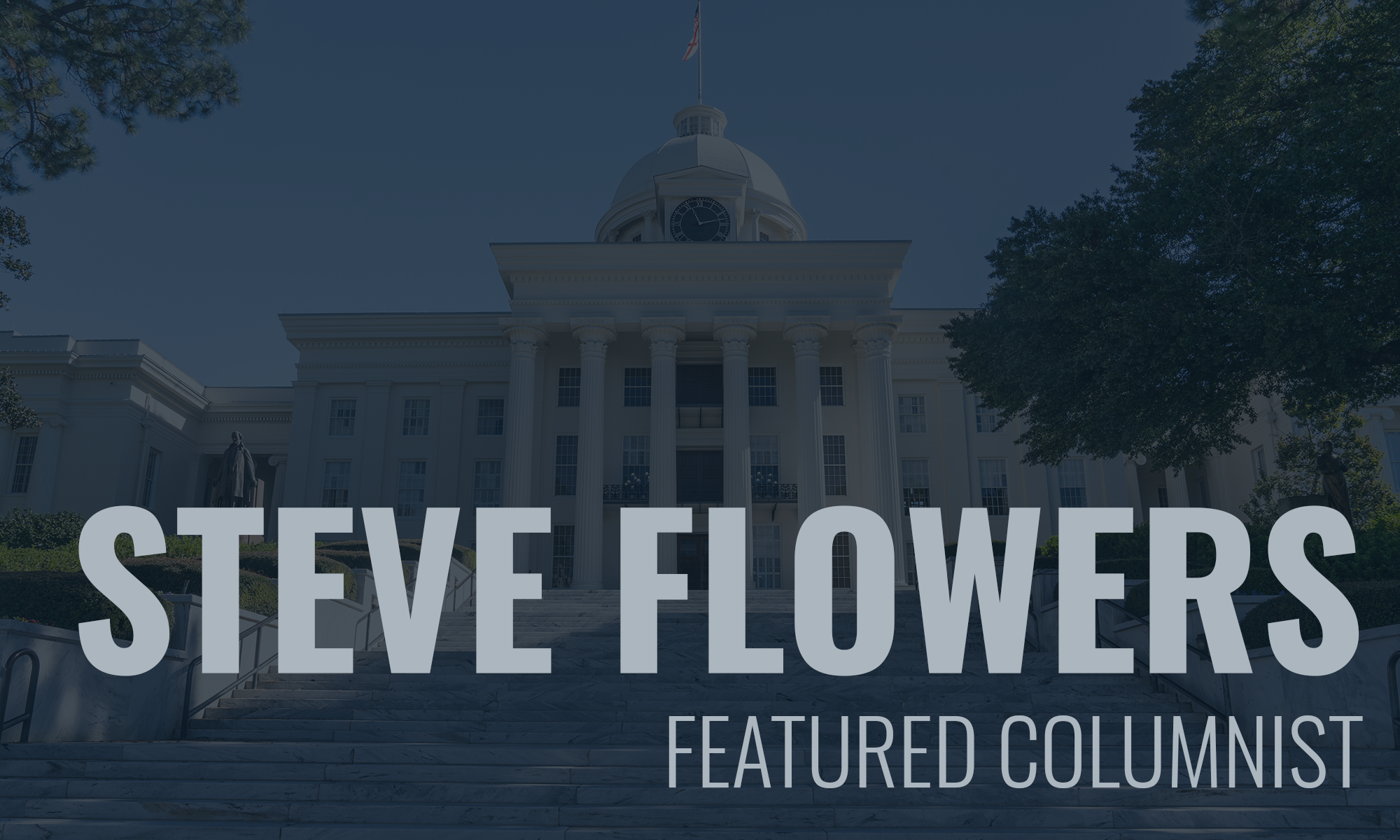 Our primary runoffs have been postponed until July 14, 2020. It was a wise and prudent decision by Secretary of State John Merrill and Gov. Kay Ivey. Most voters are older and you are asking them to come out and vote and at the same time stay home.
The main event will be the GOP runoff for the U.S. Senate. The two combatants, Jeff Sessions and Tommy Tuberville, will now square off in the middle of a hot Alabama summer. The winner will be heavily favored to go to Washington. We are a very reliably Republican state especially in a presidential election year.
Many of you have asked, "When did Alabama become a dominant one–party Republican state?" Well it all began in the Presidential year of 1964.  The 1964 election was the turning point when the Deep South states of Alabama, Mississippi, Georgia, Louisiana and South Carolina voted for Barry Goldwater and never looked back.  It was the race issue that won southerners over for Goldwater.  The Republican Party captured the race issue that year and have never let go of it.
The South which was known as the "Solid South" for more than six decades, because we were solidly Democratic, are today known as the "Solid South" because we are solidly Republican.Presidential candidates ignore us during the campaign because it is a foregone conclusion that we will vote Republican, just as presidential candidates ignored us for the first 60 years of the 20th Century, because it was a foregone conclusion that we were going to vote Democratic.
George Wallace had ridden the race issue into the Governor's office in 1962.  It had reached a fever pitch in 1964.  Democratic President, Lyndon Johnson, had passed sweeping Civil Rights legislation which white southerners detested.  
The only non-southern senator to oppose the Civil Rights legislation was Republican Senator Barry Goldwater of Arizona.  When the Republican Party met at the old Cow Palace in San Francisco, they nominated Goldwater as their 1964 presidential candidate.  Johnson annihilated him, nationwide, but Goldwater won the South in a landslide.  
Before that fall day in November of 1964, there was no Republican Party in Alabama.  There were no Republican officeholders. There was no Republican primary. Republicans chose their candidates in backroom conventions.  Except for a few Lincoln Republicans in the hill counties, it was hard getting a white Alabamian even to admit they were Republican.
That all changed in 1964.  Goldwater and the Republicans became identified with segregation and the white Southern voter fled the Democratic Party en masse.   As the Fall election of 1964 approached the talk in the country stores around Alabama was that a good many good ole boys were going to vote straight Republican even if their daddies did turn over in their graves.  Enterprising local bottling companies got into the debate and filled up drink boxes in the country stores labeled Johnson Juice and Gold Water.  The Gold Water was outselling the Johnson Juice 3-to-1.
Alabamians not only voted for Barry Goldwater but also pulled the straight Republican lever out of anger towards Lyndon Johnson's Civil Rights agenda.  Most of Alabama's eight-member Congressional delegation, with more than 100 years of seniority was wiped out by straight ticket Republican voting on that November 1964 day.
Earlier that year, Lyndon B. Johnson, the toughest, crudest, most corrupt and yes most effective man to ever serve in the White House, made a profound statement.  As he signed the Civil Rights Bill he had pushed through Congress, he looked over at the great Southern Lion, Richard Russell of Georgia, and as Senator Russell glared at Johnson with his steel stare, Lyndon said, "I just signed the South over to the Republican Party for the next 60 years." Johnson's words were prophetic.
Folks, beginning with the 1964 election, there have been 17 presidential elections counting this year.  If you assume that Donald Trump carries our state in November, that is a safe assumption, Alabama has voted for the Republican nominee 16 out of 17 elections over the past 56 years.  Georgia peanut farmer, Jimmy Carter, is the only interloper for the Democrats in 1976.
The U.S. Senate seat up this year was first won by a Republican in 1996.  That Republican was Jeff Sessions.  
So folks, in 1964, Alabama became a Republican state and it happened in what was called the Southern Republican "Goldwater Landslide."
See you next week.
Steve Flowers is Alabama's leading political columnist. His weekly column appears in over 60 Alabama newspapers. He served 16 years in the state legislature. Steve may be reached at www.steveflowers.us.
Print this piece