United Launch Alliance selects Alabama-built BE-4 rocket engine for next-generation rocket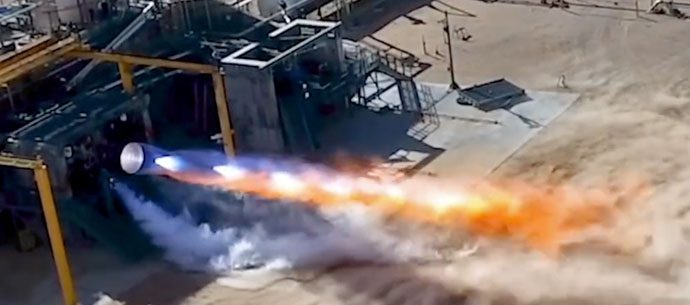 Thursday, Alabama Governor Ivey (R) welcomed the news that United Launch Alliance (ULA) has selected Blue Origin's BE-4 engine to power ULA's next-generation Vulcan Centaur rocket.
Ivey said the announcement will provide a major boost to Alabama's aerospace industry and extend the state's leadership position in rocketry.
ULA produces Atlas V and Delta IV rockets at a facility in Decatur. The Vulcan Centaur will also be assembled at the Alabama plant. Blue Origin was founded by Amazon's Jeff Bezos. Blue Origin announced in 2017 that it would open a new factory in Huntsville to manufacture the BE-4 once it landed a contract from ULA.
"I am pleased to learn that ULA has selected Blue Origin and new investments will be made in Alabama to expand our growing aerospace industry," Governor Ivey said. "Alabama has a rich history in aerospace and titans of innovation continue to choose Alabama as the place to develop new technology and develop 21st century engines for future space utilization. I am excited about our new partnership with Blue Origin and their commitment to our state."
"Blue Origin and ULA will now be building rockets together as part of a new partnership – which will create hundreds of jobs and bring an investment of $200 million to our state," said U.S. Senator Richard Shelby (R-Alabama). "This is outstanding news. With Blue Origin's first stage engine work in Huntsville, along with ULA's manufacturing, assembly, and integration in Decatur, most of the Vulcan rocket will be made in Alabama. It is long past time that we build an exclusively American-made rocket, providing our nation with assured access to space."
"This is a true testament to North Alabama's world-class workforce and long history of supporting our nation's space and defense," added Sen. Shelby. "I am proud to represent a region that continues to attract such powerful companies. I welcome Blue Origin to Alabama and look forward to the groundbreaking of its new facility in Cummings Research Park."
"Alabama has long been a leader in space technology assembly and continues to make great strides in contributing to this vital part of space exploration," said U.S. Senator Doug Jones (D-Alabama). "Blue Origin and Aerojet Rocketdyne's contributions to the Vulcan Centaur Rocket System are a testament to Alabama's highly skilled workforce and welcoming business environment. Although the contract for engine production was split, 100 percent of the production will take place in the Rocket City, where Alabama continues to support innovation in national security and space exploration. I look forward to watching this cutting-edge project take shape in our own Rocket City."
Colorado-based ULA said Thursday that it is making strong progress in the development of the Vulcan Centaur, which is on track for an initial test flight in mid-2020. The new rocket design is nearing completion, with booster preliminary design and critical design reviews already complete.
"We are pleased to enter into this partnership with Blue Origin and look forward to a successful first flight of our next-generation launch vehicle," said Tory Bruno, ULA's president and CEO.
Huntsville area economic developer Nicole Jones told the Alabama Political Reporter, "Today United Launch Alliance (ULA) elected Blue Origin's BE-4 engine to power the booster of the Vulcan Centaur rocket. Now that the company won the contract, Blue Origin will construct their facility announced in 2017 on approximately 46 acres in Cummings Research Park and bring hundreds of jobs to the area."
The new rocket's booster will be powered by a pair of liquified natural gas (LNG) burning BE-4 engines, each producing 550,000 pounds of thrust. The company said that the Vulcan Centaur will have greater capabilities to lift payloads into orbit than any currently available single-core launch vehicle.
"The United Launch Alliance and Blue Origin are teaming to make a next-generation rocket a reality, and it will have deep roots in Alabama's aerospace industry," Alabama Commerce Secretary Greg Canfield said. "Located just a few miles from the ULA assembly facility in Decatur, Blue Origin's rocket engine manufacturing facility will be right at home in Huntsville, a hub of innovation for this industry for decades."
Cummings Research Park is the nation's second largest research park. The $200 million project is expected to create up to 342 jobs.
Blue Origin said that it chose Huntsville because of its high-tech aerospace manufacturing workforce and ecosystem, including NASA's Marshall Space Flight Center, nearly 300 private aerospace and defense contractors, and the University of Alabama in Huntsville, a top university for NASA research funding.
"Congratulations to United Launch Alliance and to Blue Origin," Huntsville Mayor Tommy Battle said. "After a lengthy due diligence period by ULA, today's announcement marks the beginning of U.S. independence for a variety space travel missions to include future deep space voyages. Huntsville is proud that both Blue Origin and Aerojet Rocketdyne will play a major role in ULA's production of the Vulcan Centaur rocket. Huntsville led the U.S. propulsion revolution in the 60s, and we continue to do so with a thriving industry of rocket scientists and rocket producers. This is what we do better than anyone else in the world."
ULA said that Aerojet Rocketdyne, which has a major presence in Huntsville, will provide RL10 engines for the Centaur upper stage. Northrop Grumman will build the solid rocket boosters.
ULA said the Vulcan Centaur will boost U.S. manufacturing by adding more than 22,000 direct and indirect American jobs in 46 states supported by ULA programs. The company has made modifications to the 1.6 million-square-foot facility in Decatur, which employs more than 600 workers and has produced large rockets since opening in 1999.
"Today's announcement is great news for the future of ULA in Morgan County," said Jeremy Nails, president and CEO of the Morgan County Economic Development Association. "I'm proud of the fact that their next-generation Vulcan rocket is moving forward and will be built in our community."
ULA is the world's most experienced and reliable launch service provider. The company has successfully delivered 130 satellites in to orbit. ULA is jointly owned by Boeing and Lockheed Martin.
ULA has been using Russian built rocket engines. This contract will end America's dependence on Russian rocket engines. The Blue Origin factory will manufacture up to 30 engines per year for both Decatur's ULA plant and Blue Origin's New Glenn rocket. The average salary at the new factory will be $75,000 a year. Blue Origin is headquartered in Kent, Washington.
"The United States is in the space race again," Nicole Jones said. "And what an appropriate and nostalgic time in history as we, in 2019, will celebrate the 50th anniversary of man on the moon. The presence of these global companies highlights their important role as our state leads the nation in the aerospace industry."
With numerous new manufacturing and research job announcement, Huntsville is expected to be the largest city in Alabama within the next five years.
U.S. Supreme Court rules Alabama can ban curbside voting
"The District Court's modest injunction is a reasonable accommodation, given the short time before the election," the three dissenting justices wrote.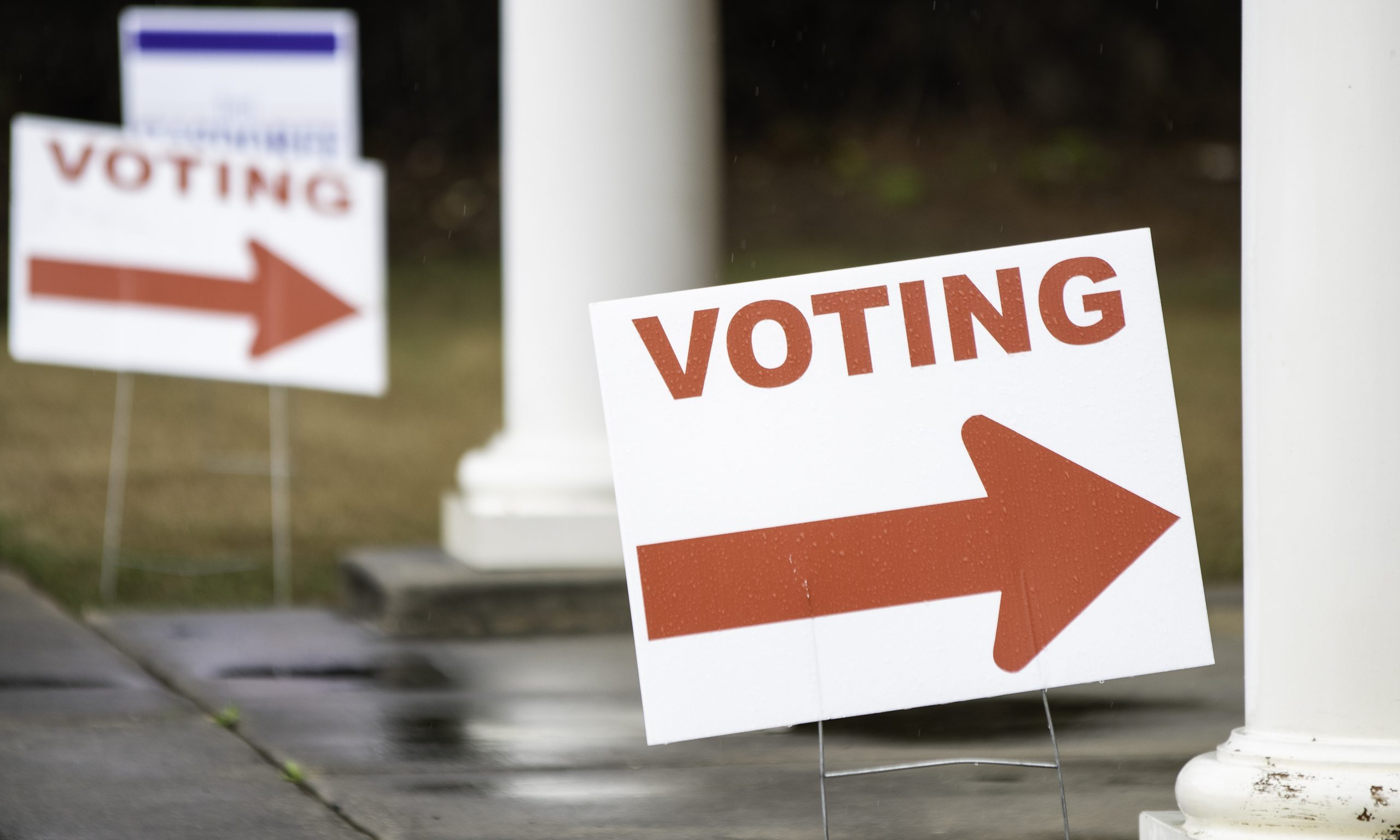 The Supreme Court, in a 5-3 decision, allowed Alabama Secretary of State John Merrill to ban curbside voting, staying a district court injunction that had allowed some counties to offer curbside voting in the Nov. 3 election amid the COVID-19 pandemic.
The Supreme Court's majority in its order declined to write an opinion, but Justices Stephen Breyer, Elena Kagan and Sonya Sotomayor's five-page dissent is included.

The lawsuit — filed by the NAACP Legal Defense and Educational Fund, Southern Poverty Law Center, American Civil Liberties Union, ACLU of Alabama and Alabama Disabilities Advocacy Program — was brought on behalf of several older Alabamians with underlying medical conditions.
"The District Court's modest injunction is a reasonable accommodation, given the short time before the election," the three dissenting justices wrote. 
Sotomayor, who wrote the dissent, closed using the words of one of the plaintiffs in the case. 
"Plaintiff Howard Porter Jr., a Black man in his seventies with asthma and Parkinson's disease, told the District Court, '[So] many of my [ancestors] even died to vote. And while I don't mind dying to vote, I think we're past that – We're past that time,'" Sotomayor wrote. 
Alabama Secretary of State John Merrill on Wednesday applauded the Supreme Court's decision. 
"I am proud to report the U.S. Supreme Court has now blocked a lower court's order allowing the fraudulent practice of curbside voting in the State of Alabama," Merrill said in a statement. "During the COVID-19 pandemic, we have worked diligently with local election officials in all 67 counties to offer safe and secure voting methods – including through the in-person and mail-in processes. I am glad the Supreme Court has recognized our actions to expand absentee voting, while also maintaining the safeguards put into place by the state Legislature."
"The fact that we have already shattered voter participation records with the election still being 13 days away is proof that our current voting options are easy, efficient, and accessible for all of Alabama's voters," Merrill continued. "Tonight's ruling in favor of election integrity and security is once again a win for the people of Alabama."
Sherrilyn Ifill, president and director-counsel of the NAACP Legal Defense and Education Fund, expressed frustration after the ruling in a tweet.
"Another devastating loss for voters and a blow for our team fighting to ensure safe voting for Black and disabled voters in Alabama. With no explanation, the SCOTUS allows Alabama to continue making it as hard as possible for COVID-vulnerable voters," Ifill wrote.
Curbside voting is not explicitly banned by state law in Alabama, but Merrill has argued that because the practice is not addressed in the law, he believes it to be illegal. 
A panel of federal appeals court judges on Oct. 13 reversed parts of U.S. District Judge Abdul Kallon's Sept. 30 order ruling regarding absentee voting in the upcoming Nov. 3 elections, but the judges let the previous ruling allowing curbside voting to stand. 
In his Sept. 30 ruling, Kallon wrote that "the plaintiffs have proved that their fears are justified" and the voting provisions challenged in the lawsuit "unduly burden the fundamental Constitutional rights of Alabama's most vulnerable voters and violate federal laws designed to protect America's most marginalized citizens."
Caren Short, SPLC's senior staff attorney, in a statement said the Supreme Court's decision has curtailed the voting rights of vulnerable Alabamians.
"Once again, the Supreme Court's 'shadow docket' – where orders are issued without written explanation – has curtailed the voting rights of vulnerable citizens amidst a once-in-a-century public health crisis. After a two-week trial, a federal judge allowed counties in Alabama to implement curbside voting so that high-risk voters could avoid crowded polling locations," Short said. "Tonight's order prevents Alabama counties from even making that decision for themselves. Already common in states across the South and the country before 2020, curbside voting is a practice now encouraged by the Centers for Disease Control and Prevention (CDC). It should be a no-brainer to implement everywhere during a pandemic; the Alabama Secretary of State unfortunately disagrees, as does the Supreme Court of the United States."