Vote on Kavanaugh could come as early as Saturday: Doug Jones is voting No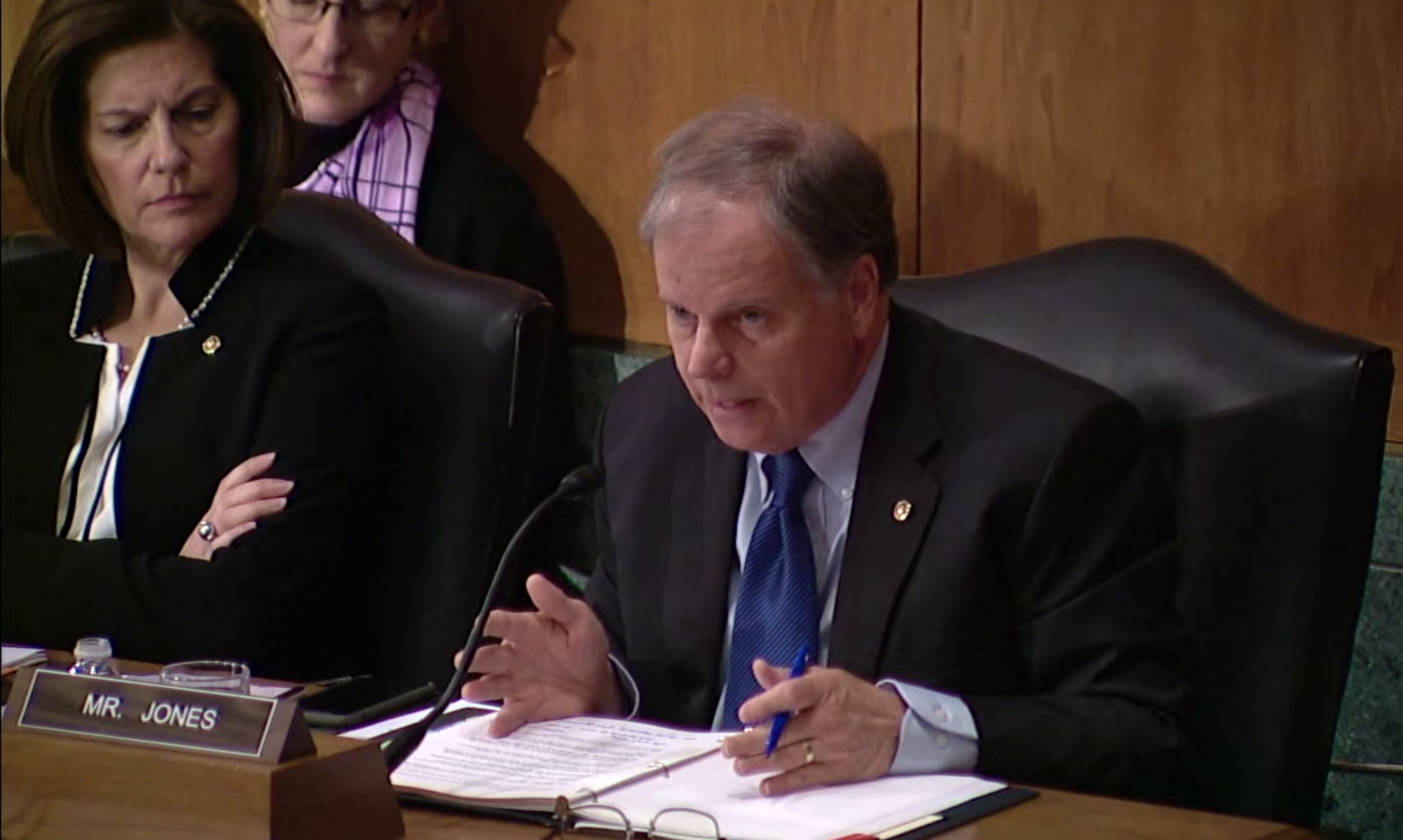 Senate Republicans held a closed-door meeting Thursday night to determine where everyone in the caucus was on the confirmation of Brett Kavanaugh to the U.S. Supreme Court.
After meeting, the GOP senators said that they will move ahead on trying to confirm Kavanaugh.
The GOP senators said that the Senate Judiciary Committee will meet Friday morning to consider the nomination. They are expected to vote to confirm Kavanaugh and forward the nomination to the full Senate. The Senate could vote on Kavanaugh as early as Saturday.
"The sooner we vote, the better," said U.S. Senator Richard C. Shelby, R-Ala.
On Thursday, Christine Blasey Ford testified before the Senate claiming that when they were teenagers at a party, a drunken Kavanaugh tried to remove her swimsuit with no success.
Kavanaugh denies ever even meeting Ms. Ford and claimed his innocence.
"I'm here today to tell the truth," Kavanaugh told the Senate. "I've never sexually assaulted anyone."
Kavanaugh ripped pro-abortion Senate Democrats for turning the confirmation process into a circus.
"This confirmation process has become a national disgrace," Kavanaugh said. "The Constitution gives the Senate an important role in the confirmation process. But you have replaced advise and consent with search and destroy."
"Over the past few days, other false and uncorroborated accusations have been aired," Kavanaugh said. "There has been a frenzy to come up with something, anything, no matter how far-fetched or odious, that will block a vote on my nomination. These are last-minute smears, pure and simple. They debase our public discourse. And the consequences extend beyond any one nomination. Such grotesque and obvious character assassination, if allowed to succeed, will dissuade competent and good people of all political persuasions from serving our country."
Sen. Lindsey Graham had a notable speech defending Kavanaugh and attacking Senate Democrats.
"Boy, y'all want power. God, I hope you never get it," Graham said. "I hope the American people can see through this sham."
"This is outrageous, internally inconsistent, and I hope the U.S. Senate will see this for the smear campaign that it is," Sen. Graham said in a statement. "It is outrageous to suggest that Brett Kavanaugh at any time in his life behaved this way. His life is inconsistent with any of these allegations. All women who have worked with and for Brett Kavanaugh when he was in a position of power have nothing but glowing things to say about the way he has conducted himself."
"Judge Kavanaugh showed America exactly why I nominated him," President Donald J. Trump said on Twitter. "His testimony was powerful, honest, and riveting. Democrats' search and destroy strategy is disgraceful and this process has been a total sham and effort to delay, obstruct, and resist. The Senate must vote!"
Responding to calls from the left that he withdraw, Kavanaugh said, "I will not be intimidated into withdrawing from this process. This effort to destroy my good name will not drive me out. The vile threats of violence against my family will not drive me out."
If confirmed, Kavanaugh would be President Trump's second selection to the nation's highest court. He chose Neal Gorsuch in 2017.
Senator Shelby is expected to vote to confirm Kavanaugh. Senator Doug Jones, D-Ala., said Thursday that he will vote against confirming Kavanaugh.
"The Kavanaugh nomination process has been flawed from the beginning and incomplete at the end," Sen. Jones said in a statement. "Dr. Ford was credible and courageous and I am concerned about the message our vote will be sending to our sons and daughters, as well as victims of sexual assault. I will be voting no."
Jones has called for a delay in the process in order the Federal Bureau of Investigation to conduct a full investigation of Kavanaugh's conduct in the 1980s, while in high school.
(Original reporting by the Washington Post, Fox News, and WBRC Fox 6 contributed to this report.)
Saturday is Rosa Parks Day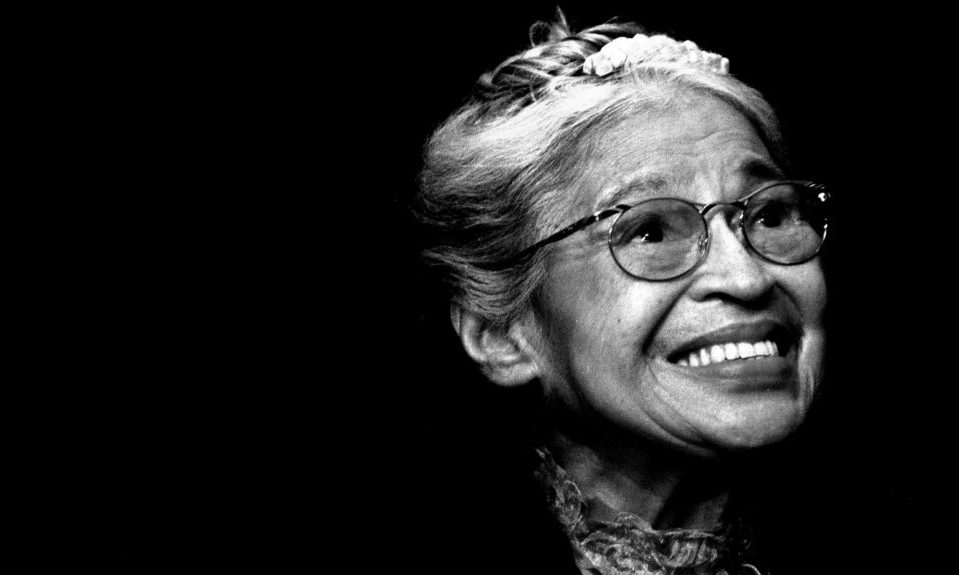 Saturday, December 1 has been designated as Rosa Parks Day by the Alabama Legislature and there are a number of activities to honor the Civil Rights legend.
Under Alabama's Jim Crow era laws, the law required that any Black person must give up their seat in the front of a bus if a White person wanted their seat. Eventually civil rights activists decided to challenge the bizarre "go to the back of the bus" law. On December 1, 1955 Rosa Parks, then a 43-year-old Montgomery seamstress, sat in the front of a Montgomery bus. A White man got on the bus and expected the Black woman to get up and let him have the seat as the law required. Parks refused to move. The bus driver called the police and Parks was arrested for her act of defiance. Parks' arrest and the NAACP reaction in support of Parks led to Black people across Montgomery boycotting the transit system for 381 days, eventually forcing city leaders to back down.
The boycott got national and international press coverage and established Montgomery Pastor Dr. Martin Luther King Jr. as the leader of the Civil Right Movement. Eventually the U.S. Supreme Court ruled that government enforced segregation on public transportation was unconstitutional.
Montgomery is holding a number of events to remember Parks on Saturday.
At 8:00 a.m. there will be a Unity breakfast at Saint Paul AME Church at 706 E. Patton Avenue in Montgomery. A 10:00 a.m. there will be a short film screening at the Rosa Parks Museum. At 11:00 a.m. there will be a spoken word ceremony at Saint Paul AME Church. At 12:00 p.m. there will be a Rosa Parks tribute at Alabama State University's Tullibody Hall. At 3:00 p.m. there will be a Rosa Parks Commemoration program at the Dexter Avenue King Memorial Baptist Church. At 3:30 p.m. there will be a celebratory march beginning at the Dexter Avenue King Memorial Baptist Church to the Rosa Parks Museum. At 4:30 p.m. there will be commemoration program at the Federal Courthouse (featuring Keith Watkins and Myron Thompson). At 5:30 p.m. there will be closing ceremonies and unveiling of the official Rosa Parks marker at Saint Paul AME Church.
The Alabama Legislature passed the Rosa Parks holiday bill unanimously and the bill was signed by Governor Kay Ivey (R).
Parks eventually had to leave Montgomery to find work. She worked for Congressman John Conyers (D-Michigan) for 20 years and died in 2005 at the age of 92.
Rosa Parks Day is not an official state holiday so most of the businesses, including banks, schools and government offices that would be open on a regular Saturday will still be open.