Auburn Government and Economics Institute says state should expand pre-K program
Auburn University's Government and Economics Institute recently released its Alabama Issues 2018 report, which focused largely on Alabama's esteemed pre-K program. Two articles featured in the report suggest the state should continue expanding the program while maintaining the program's quality.
"Though the State continues to increase funding to provide more classrooms and reach more children, Alabama's First Class Pre-K serves only a fraction of all eligible children," the report states. "They (the authors) suggest scaling up Alabama's pre-K program while maintaining its high quality. This would mean moving beyond an educational legacy of inequity and underinvestment by providing each four-year-old child in Alabama with access to the highest-ranking public preschool education in America."
Over the past 12 years, the state expanded access to the First Class Pre-K program, adding 884 classrooms. And last year, the Legislature approved a 24 percent budget increase — for a total budget of $96 million in FY2019. That increase should add another 100 classrooms and provide access for 1,400 students across the state.
And Alabama is one of only two states to meet all 10 of the 2017 National Institute for Early Education Research (NIEER) quality standards.
But in the last school year, Alabama provided 941 classrooms that served 16,938 students, which is only about 29 percent of the state's pre-K eligible children.
More than 70 percent of the state's four-year-olds currently don't have access to the program, and pre-K advocates estimate that it would take $144 million to serve all eligible four-year-olds.
The Education Law Center ranked Alabama 49th in the nation when it evaluated each state on its early childhood resource allocation.
"This means that low-income students are 26 percent less likely to attend preschool than their counterparts," the report found. "This is especially concerning, because low-income children see the largest impacts from a high-quality pre-kindergarten experience. … These early delays predict later educational gaps and shortfalls. Providing children with the early education, stimulation, and support needed for their development can change their academic and life trajectories."
The report compared the ideas of a targeted pre-K program and a universal program.
"Though the need for pre-K is greater for low-income children, this does not necessarily imply that targeted preschool programs are the best solution, because public pre-K for all children can produce larger net benefits than targeted programs," the report found. "Universal access to high-quality pre-kindergarten provides a level foundation for future growth, ensuring that all children, regardless of where they live or how much their parents earn, have a chance to reach their potential and contribute to society."
Studies show high-quality pre-K programs prepare students to learn and close achievement gaps, laying a solid foundation for those children to succeed.
School readiness and academic achievement gaps can take root by 5 years old and trap students in a continuous cycle of trying to catch up without access to early interventions like pre-K.
The report suggests that increased funding could save money for the state later.
"Multiple longitudinal studies have shown that children who attend high-quality pre-K are also less likely to need special education, repeat grades and drop out of high school," it reads.
Print this piece
Feds resolve complaint over "discriminatory" Alabama emergency ventilator policy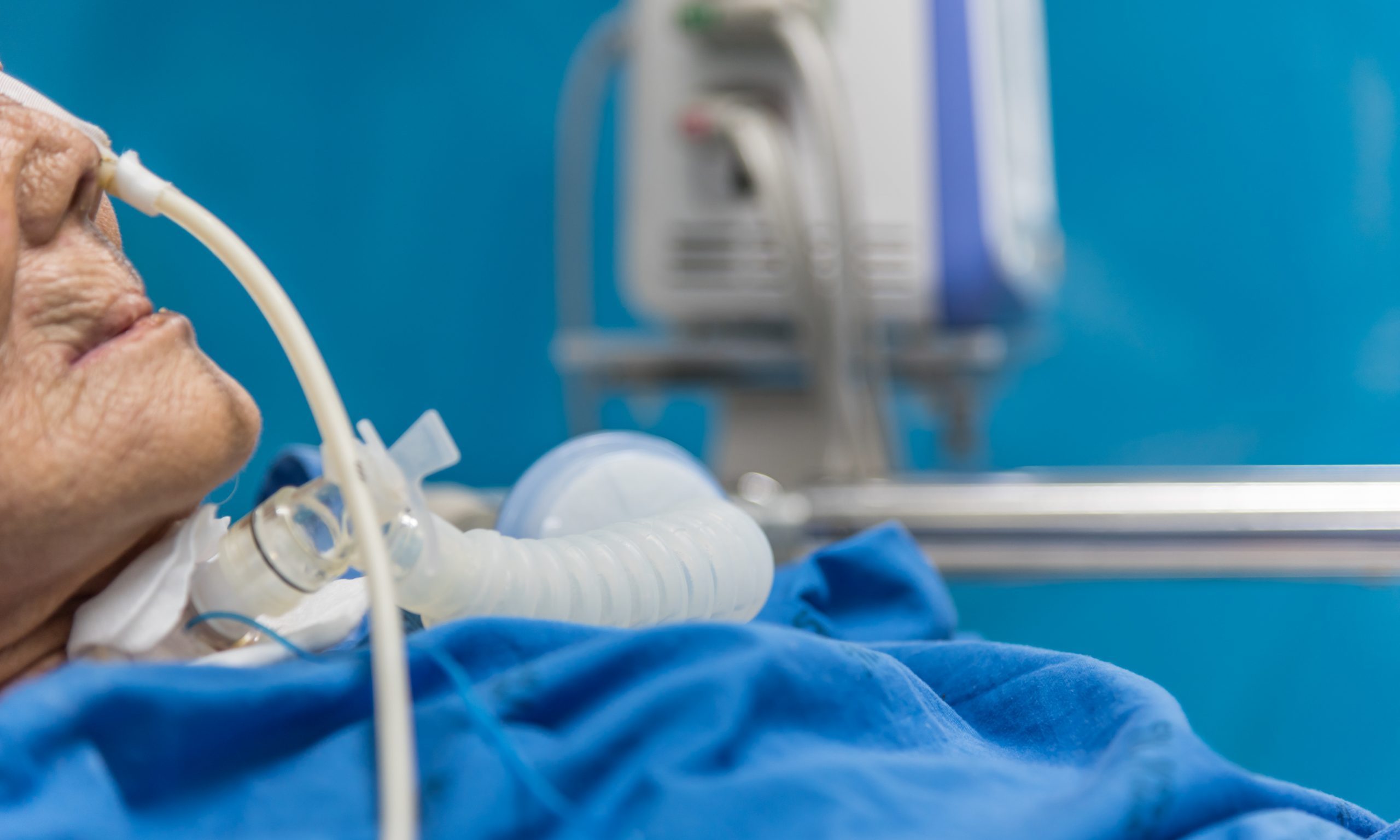 The federal government on Wednesday said it had resolved an investigation into an Alabama's policy regarding triage of pandemic patients and use of ventilators that a federal agency called "discriminatory" against those with intellectual disabilities and older people. 
The U.S. Office of Civil Rights in a statement Wednesday said the Alabama Department of Public Health (ADPH) had agreed to remove all mention of the 2010 document from state websites and that the department would comply with all civil rights laws. 
There were 2,472 confirmed COVID-19 cases across Alabama as of Wednesday afternoon, 67 reported deaths and 314 hospitalizations form the virus.
Of the 144 COVID-19 patients in Alabama intensive care units as of Tuesday, 93 were hooked to the life-saving ventilators, according to ADPH. Ventilators are in short supply in Alabama and in most other states as each is vying to stockpile the machines.
The federal agency was acting on a complaint filed on March 24 by the Alabama Disabilities Advocacy Program and The Arc of the United States that said ADPH's emergency operations plan violated disabled persons' federal disability rights laws. 
According to the state's plan, last updated in 2010, under a "last resort" condition hospitals are ordered to not offer mechanical ventilator support for patients, including children, with "severe or profound mental retardation," "moderate to severe dementia," and "severe traumatic brain injury." 
An ADPH spokesman on March 26 told APR that the 2010 document had already been replaced and that the new document covers a much broader scope of topics than just ventilators, and was developed by a much larger group of people. 
The new document, dated Feb. 28, 2020, does not contain the same language about restricting use of ventilators for the intellectually disabled or older patients, but it also doesn't clarify how, exactly, ventilators are to be used during an emergency triage situation. 
OCR notes the lack of clarity on that in the statement Wednesday. 
"OCR is aware that on February 28, 2020, Alabama released new Crisis Standards of Care (CSC) Guidelines. The 2010 Criteria, however, were still available on some state webpages, and it was not clear whether any of their potentially problematic provisions could still be applied under the new Guidelines," the U.S. Office of Civil Rights said in a statement. 
But OCR said in the statement that Alabama has agreed to comply with civil rights laws and that the old provisions won't be used in the future. 
"The state has agreed to remove all links to the 2010 Criteria from its websites and to comply with applicable civil rights law. It has further agreed to clarify publicly that the 2010 Criteria are not in effect; that it will not, in future CSC guidelines, include similar provisions singling out certain disabilities for unfavorable treatment or use categorical age cutoffs; and that it will also not interpret the current Guidelines in such a manner," OCR said in the statement. 
OCR director Roger Severino in a statement Wednesday commended Alabama for "quickly disavowing problematic triage plans and coming into compliance with federal civil rights laws within days of being contacted by our office. 
"Alabama and other states are free to and encouraged to adopt clear triage policies, but they must do so within the guardrails of the law," Severino said.
"We are pleased that the state of Alabama has rescinded this illegal policy and given notice to hospitals across the state that they may not rely on this policy and cannot discriminate against people with disabilities in accessing lifesaving care,"
said Shira Wakschlag, Legal Counsel for the Arc of the United States, in a statement Wednesday.
Rhonda Brownstein, legal director of the Alabama Disabilities Advocacy Program, in a statement said Wednesday's actions are an important first step, and the organization "appreciates that Alabama acted quickly to withdraw its discriminatory policy."
"We call on the Governor to work with ADAP and others in the disability community to develop transparent and clear guidance on how to implement these non- discrimination requirements in the event that rationing of ventilators becomes necessary," Brownstein said.
"All people deserve compassion and equal respect, and with this in mind, the allocation of care cannot discriminate based on race, color, national origin, disability, age, sex, exercise of conscience or religion," said Alabama state health officer Dr. SCott Harris said in OCR's statement. "This includes the use of ventilators during medical emergencies in addressing the needs of at-risk populations in Alabama."
Print this piece