Amazon holds groundbreaking for fulfillment center in Bessemer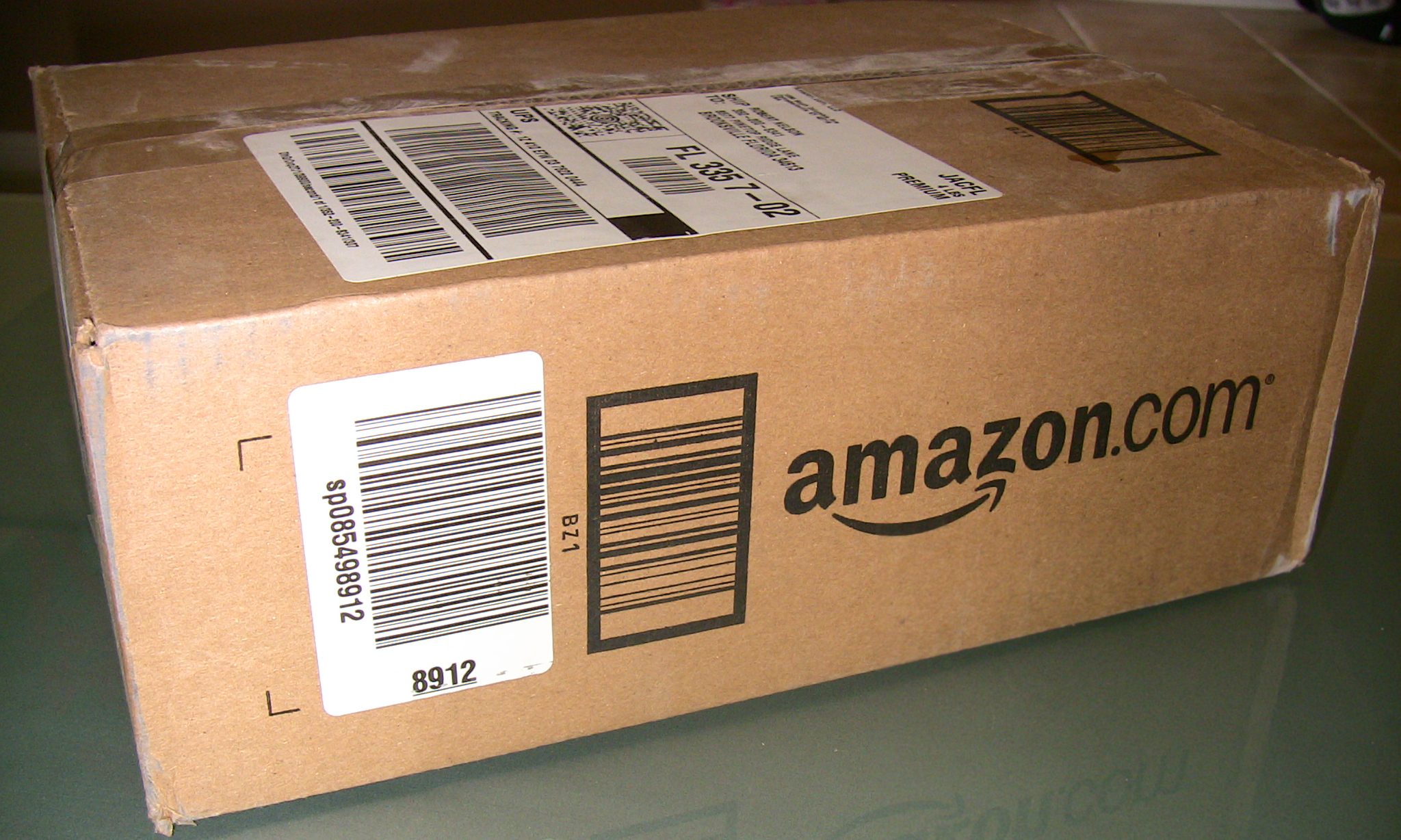 Tuesday, internet retailer Amazon officially began construction on a technologically advanced fulfillment center in Bessemer. The new fulfillment center will employ 1,500 workers once the sprawling facility is fully operational next year.
Amazon's 855,000-square-foot facility is being constructed on 133 acres of property formerly owned by U.S. Steel off Powder Plant Road in Bessemer in Jefferson County. The total investment in the project is $325 million.
Amazon officials joined Governor Kay Ivey and leaders from Jefferson County and the City of Bessemer at a ceremonial groundbreaking at the site Tuesday. Construction is already under way on the facility.
"This is a great day for Bessemer, a great day for Amazon, and a great day for the state of Alabama," Governor Ivey said at the ceremony. "Not only is this fulfillment center bringing new opportunities for our people, but it's also giving Alabamians a chance to work in a high-tech environment."
Ryan Lively, operations manager for Amazon, said that the company's first Alabama fulfillment center will house the latest technology, including state-of-the-art robotics, to help the 1,500 workers pick, pack and ship items such as books, toys, health care products and electronics items to customers in the Southeast and beyond.
"We expect this building to have its Day 1 before the peak holiday season in 2019," Lively said.
"We've worked on this for quite some time, and it's so good to see it come to fruition," Bessemer Mayor Kenneth Gulley said. "We're excited to have Amazon in our city, and we're excited about the possibilities it will bring."
At the ceremony, Amazon officials presented the City of Bessemer School system with a $10,000 check for STEM programs.
"From the first day when I met with the Amazon representatives, they insisted on a bus stop here because they wanted to give young people an opportunity to have a job," Jefferson County Commissioner David Carrington said. "The second thing they told is that after a year, they would quality for a $3,000 tuition assistance program.
Carrington said that Amazon will be an active supporter of the community.
Economic Developer Nicole Jones told the Alabama Political Reporter, "Third-party logistics (3PL) providers, also referred to as fulfillment providers, pack and ship orders at fulfillment centers so customers receive their items in a timely fashion. Fulfillment centers also simplify the inventory management process for merchants, which allows them to focus on other elements of their business. Amazon's selection of a strategic location in Bessemer – with immediate access to the interstate – will help the e-commerce giant fulfill its goals to serve customers in the Southeast."
"We've made recruiting technology-focused jobs a priority, and Amazon's presence in the state will help us advance toward our goal." said Alabama Department of Commerce Secretary Greg Canfield.
"Amazon's construction of an 850,000 square foot facility in Bessemer (Jefferson County) and 1,500 technology-related jobs demonstrates confidence in our state's workforce and is a testament to the pro-business environment and recent high rankings Alabama has earned in studies conducted by national economic development publications," Nicole Jones stated. "Thank you, Amazon, for your investment in Alabama."
Also on Tuesday, Amazon announced that they are raising their corporate wide minimum wage to $15 an hour.
Kay Ivey is seeking her own term as governor in the November 6 general election. The Ivey campaign is emphasizing her role as a "jobs governor." Since Ivey became Governor in April 2017, Alabama has received over $8 billion in new direct investments, creating more than 16,000 new jobs.
Ivey faces Tuscaloosa Mayor Walter "Walt" Maddox (D) in the November 6 general election.
Trump Truck and boat parades this weekend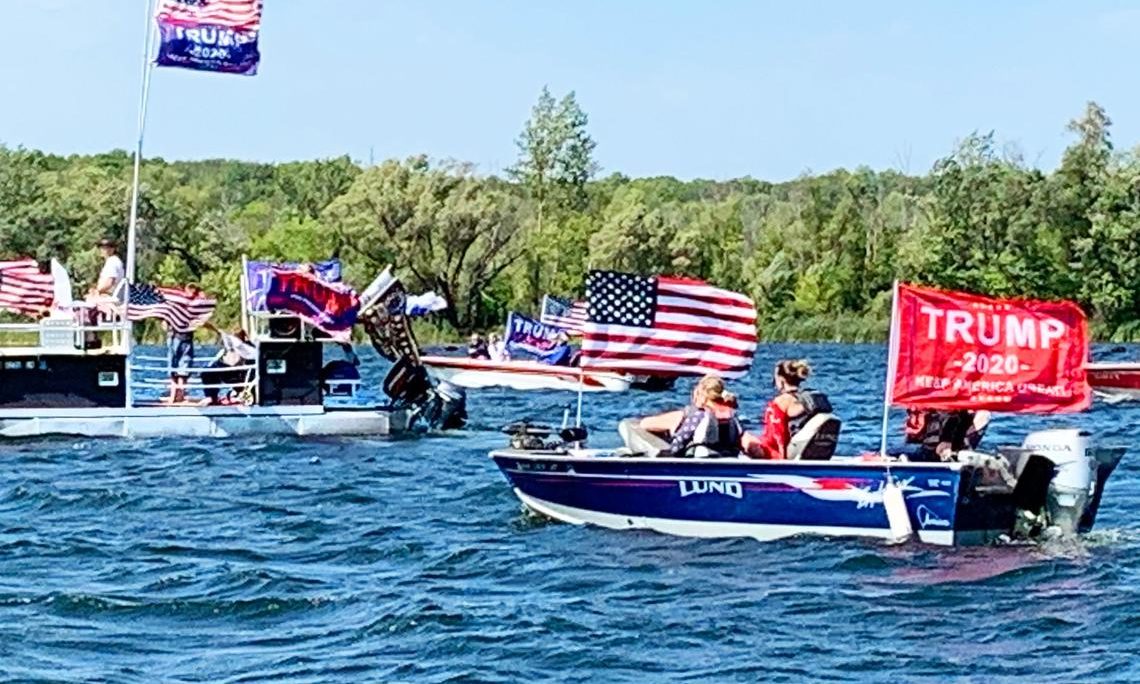 As Election Day draws near, Alabama Republicans are excited about promoting the re-election of Donald J. Trump as President and the election of Tommy Tuberville for U.S. Senate. This weekend two pro-President Trump events are happening in the state. There will be a truck parade from Ashland to Phenix City on Saturday sponsored by the Clay County Republican Party, while there will also be a boat parade on Wilson Lake in the Shoals sponsored by the Colbert County Republican Party on Sunday.
The pickup trucks will assemble at the Ashland Industrial Park in Clay County, 8240 Hwy 9, Ashland. There is a pre-departure rally at 10:00 a.m. central standard time. The trucks will depart at 11:00 a.m. and then proceed on a parade route that will take them into the bitterly contested swing state of Georgia. The Trump Pickup Parade will wind through east Alabama and West Georgia traveling through LaGrange and Columbus before concluding near the Alabama/Georgia line in Phenix City, 332 Woodland Drive, Phenix City at approximately 2:00 p.m. central time. Speakers will begin at 3:00. Trump flags will be on sale at the event.
The Phenix Motorsports Park will be hosting what sponsor hope could possibly the world's largest Pickup Tuck parade in U.S. history that is routing over 50 mile through Georgia in effort to "pickup" President Trump's numbers in GA.
A number dignitaries have been invited to address the Phenix City rally, including Coach Tuberville. Former State Sen. Shadrack McGill, Trump Victory Finance Committee member former State Rep. Perry O. Hooper Jr., and Paul Wellborn, the President and CEO of the largest Family owned Kitchen Cabinet manufacture in the USA are among the featured speakers who have committed to speak at the event.
Entertainment will be provided by: Charity Bowden, an up and coming country music singer who was the runner up on "The Voice". Charity will sing 'I am Proud to be an American' as well as songs from her Voice performances. The McGill Girls will also perform. The three beautiful and talented sisters will be singing patriotic songs in three part harmony. Geoff Carlisle, a professional DJ will be keeping the crowd pumped with music and entertainment.
Following the speakers and the entertainment there will Trump truck-vs- Joe Bidden truck races down the drag strip for the finale.
The Northwest Alabama boat parade will be on Sunday. The boats will gather at 2:00 p.m. near Turtle Point and then the flotilla will parade around the open waters of Wilson Lake til 3_00 p.m.. There will be a contest for best decorated Trump boats.
Trump supporters have held a number of large boat parades across the state to show their support for the re-election of Pres. Trump.
Boat parade sponsors say that this parade will be: pro-American, pro-law enforcement, pro-military.