A new report evaluating the well-being of children in Alabama has found that more children are living in poverty in 2018 than in 2000.
The report, included in the 25th annual Alabama Kids Count Data Book, was conducted by VOICES for Alabama Children, a statewide nonprofit working to promote policies that impact and improve the lives of the states' children. VOICES has produced the data every year since 1994.
Child poverty rates in Alabama have increased steadily since 2000, and 26.5 percent of children in Alabama live in poverty today, according to the report. And that number includes about about 30 percent of children under the age of 5, more than any other age group in the state.
That new statistics comes as even more children are enrolled in the state's public, voluntary pre-K programs than ever before. That number is up to an estimated 32 percent for this academic year, up from 29 percent last year. And the number of vulnerable families has fallen by nearly a third over the last 10 years. Births to teens aged 15-17 has decreased by more than 50 percent during the same period.
A new report released Tuesday explores other ways of how the well-being of Alabama's children has changed over the last 25 years, identifying various inequities that still exist across the state.
The total number of children has fallen even as Alabama's population has increased: The state's total population grew by 9.6 percent from 2000 to 2017, but the state's child population fell by 2.6 percent during the same period. And in 2017, children made up only 25.1 percent of the total state population.
Even as the total number of births has fallen and the number of teen births has dropped, the state continues to be plagued by high infant mortality rates — the highest in the nation. The rate is at 9.1 per 1,000 live births, compared to the national rate of 5.6 per 1,000 live births.
"As this year's Alabama Kids Count Data Book points out, there are still significant areas that must be addressed in order to improve child well-being across the state," said Rhonda Mann, the deputy director of VOICES for Alabama's Children. "Too many of our children live in poverty, are without access to quality healthcare and are graduating ill prepared for future work or study. We look forward to working on these and other issues in the new legislative quadrennial."
Even with advances in pre-K over the past 12 years, there remain issues in childcare and education. Last year, only 40 percent of fourth graders in Alabama met the ACT Aspire's reading proficiency standards, and only 52 percent met the proficiency standards for math.
For even younger kids, the number of licensed child care centers continues to decline, according to the report.
For older children, many seem to be graduating from Alabama public schools without being prepared for higher education or to start a career. In 2017, 71.5 percent of Alabama high school students were deemed ready to start college or a career, according to the report. That's up from 66 percent in 2016, but far lower than the 2017 graduation rate of 90 percent.
"This suggests that many of our high school seniors are graduating from high school ill prepared for life after their high school graduation," the report says.
In all, the 2018 Alabama Kids Count Data Book includes an analysis of 70 key indicators across the four issue areas of health, safety, education and economic security. Each indicator is also broken down by county in the report. And the usual suspects stand out.
Shelby County ranks number one in the state for overall child well-being, followed by Limestone, St. Clair, Autauga and Lee counties, while Wilcox County — the only county in the state to maintain a double-digit unenmployment rate — ranks sixty-seventh in the state.
"For the last 25 years, the Alabama Kids Count Data Book has helped lawmakers and child advocates become more aware of the systemic issues Alabama's children must overcome in order to succeed," Mann said. "At VOICES for Alabama's Children, we believe 'what gets measured gets changed' and we are proud that the Alabama Kids Count Data Book has played a role in increasing the number of resources and programs available to help more of our children succeed."
You can see the full report here.
Prison worker says excessive pepper spray may have killed inmate
A prison worker says the amount of pepper spray used was excessive, and that officers knowingly and intentionally put the inmate's life in jeopardy.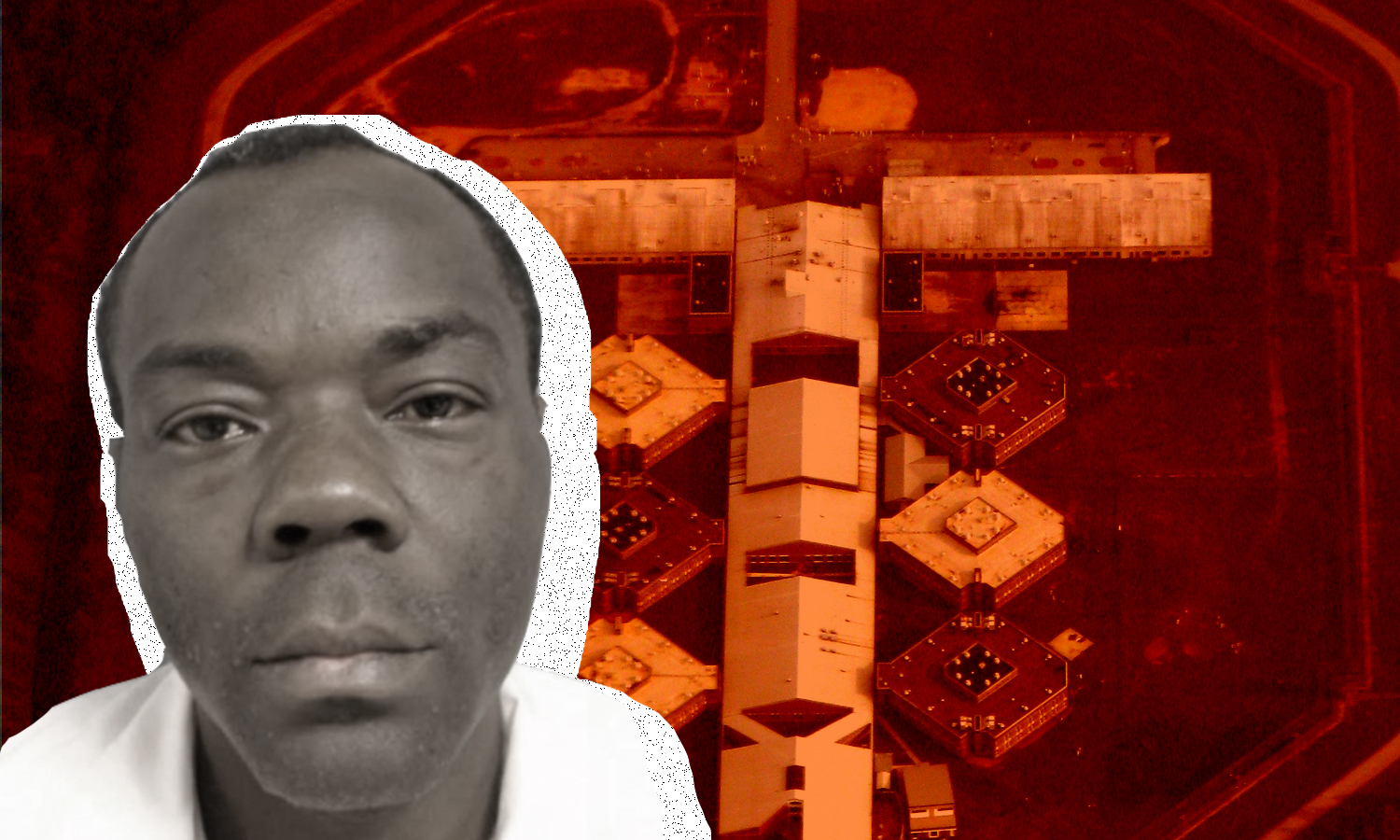 It's not yet clear what caused the death of 38-year-old Darnell McMillian after he was pepper sprayed inside an Alabama prison last month, but a prison worker says the amount of pepper spray used was excessive, and that officers knowingly and intentionally put his life in jeopardy.
Some time around 6 p.m. on June 22, three correctional officers placed McMillian in suicide cell S-11, with an inmate who was known to be aggressive and who was already on suicide watch, according to a prison worker with knowledge of the incident, who reached out to APR to discuss the death because the person said it troubled them.
The ADOC worker asked not to be identified because the person is still employed with the department.
"He shouldn't have been doubled up with somebody," the worker said of the aggressive inmate already in cell S-11. "It was very clear that the person in that cell was threatening."
The worker said the officers enticed the two men to fight, and once the inmate began threatening McMillian, McMillian took the first swing to hit the man.
The three officers standing outside then deployed a pepper spray called Cell Buster into the cell, the worker said. Cell Buster is a potent spray used by correctional staff and produced by the Chicago-based company Sabre.
"The inmate was yelling that he couldn't breathe," the employee said. "One Cell Buster is enough to do a lot of damage. There were three officers present at the time of this, and there were three cans of Cell Busters sprayed."
The employee said that once McMillian was pulled from the cell, he was almost unconscious and then "went completely unconscious, because he was coughing and aspirating."
The cell was then cleaned by inmates, except for some spots of blood, which the worker said might make it appear to have been a homicide by the other inmate, but the worker said several staff members at the prison believe the death may have been caused by excessive use of pepper spray.
"He was on his back when they were getting him to the infirmary, which can also cause asphyxiation, especially if he's coughing and saying he can't breathe. That spray can make you vomit," the worker said.
While there are video cameras that record each suicide cell, the worker said they do not believe there is footage from cell S-11 during the time of McMillian's death. The employee said they've been through many incidents in the prison but that "this one seems pretty bad."
The worker said it's not clear why the officers encouraged a fight between the other inmate and McMillian, but from experience, the person said some officers will do so when an inmate angers them.
The employee said when they read APR's first article on McMillian's death, and there was little information on what happened, they decided to reach out.
"I'd rather share it and put it out there," the person said. Some details of what the worker said were corroborated by the Jefferson County Coroner's office.
Jefferson County Coroner Bill Yates told APR on Thursday that McMillian's final cause of death awaits results from the autopsy, which can take between four and six weeks, but that there did not appear to be any external injuries that could have caused his death.
McMillian was pronounced dead at Donaldson prison at 7:49 p.m. on June 22, Yates said.
Yates, reading from his notes on the incident, said that in the moments before his death, there appeared to be a physical altercation between McMillian and another inmate, and that correctional officers used pepper spray to stop the fight.
"Obviously, Department of Corrections staff is going to step in to stop that, and it's my understanding that after that, he was having complaints of not being able to breath," Yates said. "I think they used — there was some pepper spray that was used to stop that, and he immediately went, from our understanding, to the infirmary."
"From our autopsy, I don't believe we found any type of trauma that would explain death," Yates said.
His office is awaiting lab results, to include toxicology and other lab work to determine if drugs or an unknown medical condition may have been factors in his death, Yates said. McMillian didn't have a history of any heart conditions, but Yates said lab results could reveal one if in fact he had a condition.
Asked if it's possible to die from exposure to a large amount of pepper spray, Yates said "I haven't heard of it, not to say it can't happen."
"I think you could pass away from extreme amounts of anything," Yates said, but he's never known of a death that resulted from large exposures to pepper spray.
Yates said there have been no reports to his office of any other inmate in that cell, or any ADOC staff, experiencing health problems as a result of the incident.
A 2003 study by the U.S. Department of Justice's National Institute of Justice on the use of pepper spray by police and corrections staff in North Carolina found that two cases of the 63 studied resulted in death from the use of pepper spray, and that both incarcerated persons who died had asthma. In only one of those cases, however, a large amount of pepper spray was used on the man, and the positioning of the man's body may have been a factor as well.
"Pepper spray was used more times in this case than in any other, but according to police officers, it was ineffective. The subject, who was obese, was handcuffed behind his back and placed in a facedown position when being transported," the report states. "The difficulty of breathing in this position may have been compounded by the damage already done to his airways."
In June, a 35-year-old inmate named Jamel Floyd died after correctional officers at a federal prison in Brooklyn used pepper spray after he had barricaded himself in his cell. He was unresponsive when removed from his cell and prison staff were unable to revive him, according to CNN. The death was under investigation and the U.S. Marshals and the FBI were notified, according to a release by the Metropolitan Detention Center.
According to the Sabre's own promotional video, Cell Buster is to be used in three-second bursts, with the correctional officer checking after each burst to determine if the "desired effects" have been produced, before using it for another 3-second burst. Cell Buster's description states that the product "delivers pain, irritation, inflammation, coughing, temporary blindness and redness of skin."
ADOC spokeswoman Linda Mays in a message to APR on Thursday said that the department's Law Enforcement Services Division is investigating all aspects of the incident.
"While we would like to address your questions and provide insight that would be helpful to you, at this juncture in the process we simply cannot provide information that would compromise the integrity of our ongoing investigation. More information will be available upon the conclusion of our investigation into Daniel [sic] McMillian's death," Mays wrote.