Ivey addresses Etowah County Republican Party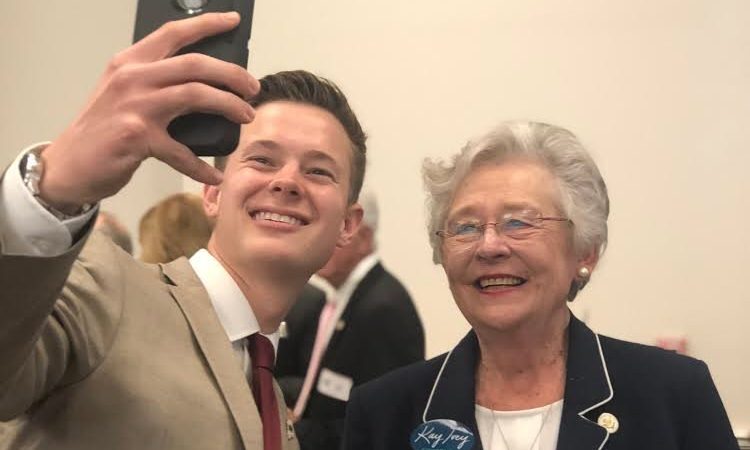 Alabama Governor Kay Ivey (R) addressed the Etowah County Republican Party Tuesday at their Martin-Reagan dinner in Gadsden.
"I can remember coming to an Etowah County Republican Party meeting and if we had 25 we though we had a full crowd," Gov. Ivey said addressing the crowd of six hundred there for the dinner at the Venue at Coosa Landing. "God bless you."
"I had just three hours notice before I became the 54th governor of Alabama," Ivey said. "That night, I spoke to my fellow Alabamians and promised that we would have an open honest transparent government."
"I have delivered on each of those promises," Ivey said. "We have steadied the ship."
Ivey said that she had to evaluate the cabinet that she inherited. Ultimately, she replaced about half of them. The Governor praised her cabinet. "They are my teammates and co-workers."
Ivey said that her strong start strong finish education plan has three core focuses: Pre-K through grade three, computer science education, and preparing students for the workforce.
"They are 5000 vacant jobs paying in the $80,000 bracket in Alabama in the area of computer science," Gov. Ivey said because we don't have workers with the skills to fill them.
"I was proud to sign the largest middle class tax cut in history," Ivey said. "I signed the largest education budget in a decade and I am proud of that. Both budgets combined are right at $9 billion."
(When Ivey entered office) "There were only 313 state troopers," Ivey said. "That wasn't safe for the troopers, much less the people of Alabama. I worked with the legislature and by February we will have more than 400 law enforcement officers on our highways."
Ivey said that the election is right in the middle of football season. "Right now the people of Alabama are looking for a head coach. I am the only one with experience working at this level. Our state has won every single game while I have been governor."
Gov. Ivey faces Tuscaloosa Mayor Walter "Walt" Maddox (D).
"What search committee would even consider hiring someone who has never even coached a game at this level?" Ivey asked.
Gov. Ivey was followed by Republican Lieutenant Governor candidate state Representative Will Ainsworth R-Guntersville.
"She has not made a mistake," Ainsworth said. "She has restored our reputation."
On the Governor's education plan, Rep. Ainsworth said, "I support her plan 100 percent. My two children are public school students in Alabama. I want them to have the same opportunities," as children anywhere else in the country.
"The confidence in the private sector is at an all-time high," Ainsworth said.
Ainsworth said that polling shows that most people my age believe that socialism, not capitalism, is the prefered way. "Socialism is not the answer, capitalism is the answer."
"I am honored to be the Republican nominee for Lieutenant Governor," Ainsworth concluded.
The Chairman of the Etowah Republican Party is state Senator Phil Williams (R).
"This is not a room that would have been full fifteen years ago," Chairman Williams said. "I believe that after November sixth we will be entirely a Republican County."
The general election will be November 6.
Slow absentee voting in Tuscaloosa sparks outrage, possible legal action
Among the issues were incredibly long lines that left some voters waiting more than five hours and an inefficient process that managed to take in fewer than 100 absentee ballots in six hours.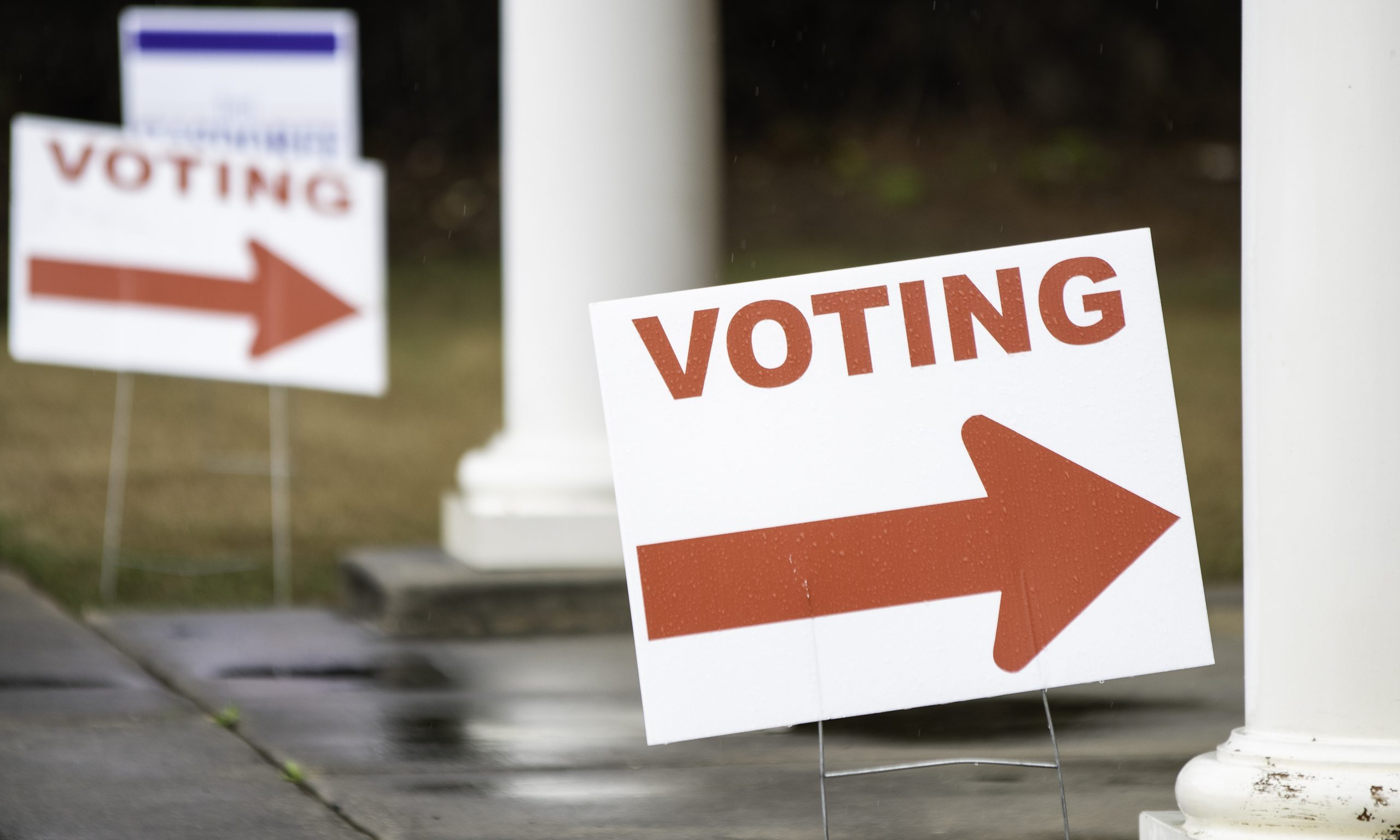 Long lines and slow absentee ballot processing in Tuscaloosa County have left voters outraged and incumbent Sen. Doug Jones's campaign threatening legal action. 
On Wednesday, Jones's campaign attorney, Adam Plant, sent a letter to Tuscaloosa County Circuit Clerk Magaria Bobo, outlining a number of issues with ongoing absentee voting and promising to take legal action if Bobo doesn't improve the process on the final day, Friday. Among the issues documented by Plant were incredibly long lines that left some voters waiting more than five hours and an inefficient process that managed to take in fewer than 100 absentee ballots in six hours. 
Additionally, Plant noted that Bobo has hired her family members to help process absentee ballots and at least one family member had made disparaging remarks on social media about voters. 
"You and those acting on your behalf are suppressing the vote of qualified Alabama voters," Plant wrote in the letter. "If you are unable or unwilling to execute your duties competently, and allow Tuscaloosa voters to exercise their voting rights without undue burdens, we will take further action."
In an interview with the Montgomery Advertiser on Wednesday, Bobo noted that her office had received more than 13,000 requests for absentee ballots — a remarkable uptick from the 3,000 or so her office usually receives — and there had been problems in managing that number of ballots while also adhering to social distancing guidelines within the office. 
However, as Plant's letter notes, the massive increase in absentee ballots for this election shouldn't have been a surprise. Also, Secretary of State John Merrill had made additional funds available to absentee managers to facilitate hiring extra staff, purchasing additional computers and staying open for longer hours to accommodate the anticipated increase. 
In a press release on Wednesday, the Alabama Democratic Party criticized Bobo and her family members, and the release included screenshots of Facebook posts from Bobo's daughter lashing out at voters who complained about the long wait times. 
"No voter should have to wait in line for hours to exercise their rights," said ADP executive director Wade Perry. "We should leverage every tool we have to make voting easier, not harder. Also, it should go without saying that election workers should not insult the very people they are employed to serve. If Ms. Bobo is incapable of processing voters quickly, someone else needs to do the job."