Americans for Tax Reform: Tax reform produced good news for Alabama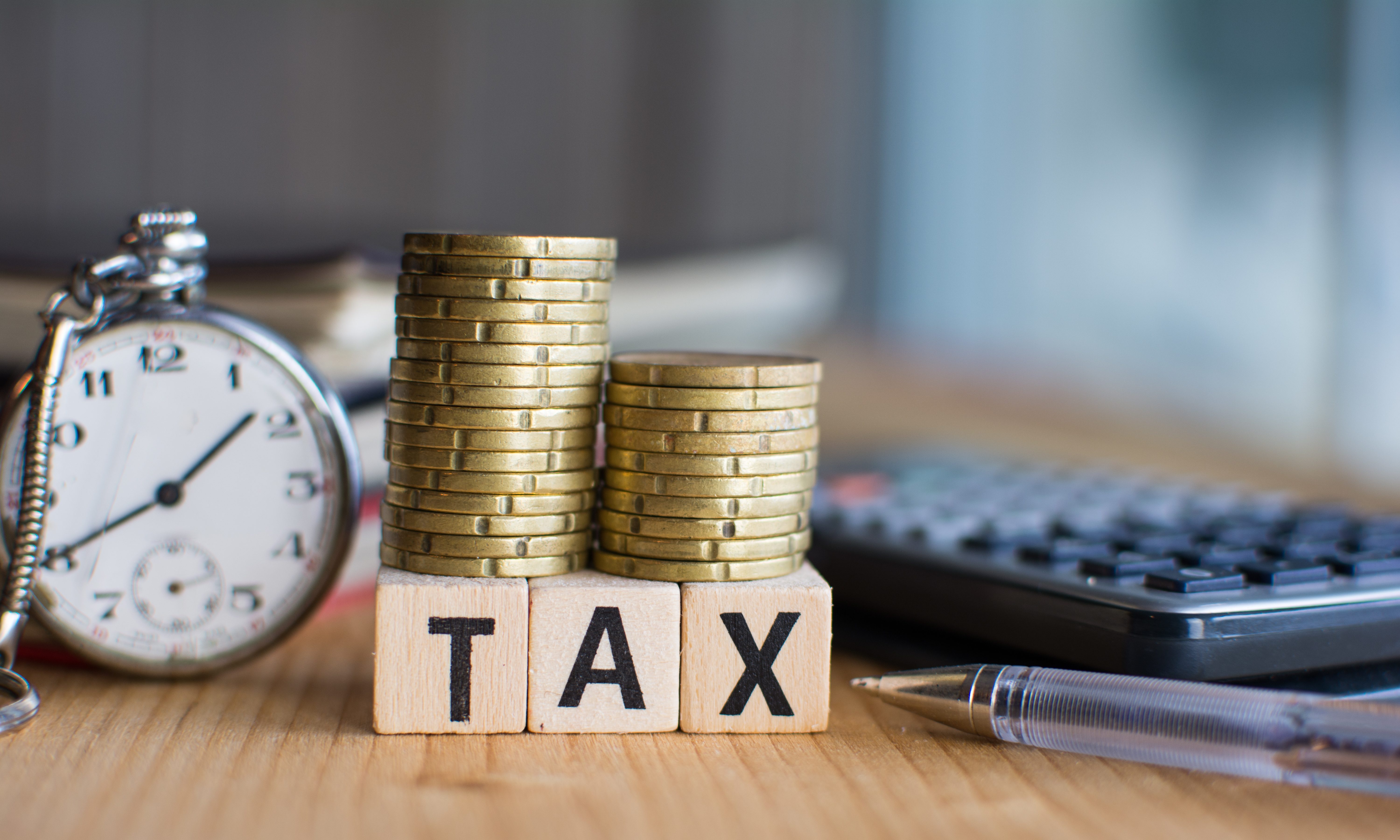 Americans for Tax Reform are promoting the benefits that Americans received from passage of the Republican Tax Cuts and Jobs Act which passed the Congress and signed by President Donald J. Trump (R) last year. Ninety percent of wage earners have higher take-home pay today due to the landmark legislation.
Senator Richard Shelby (R) voted yes on the tax cuts.
The tax cuts benefitted many workers in Alabama. Americans for Tax Reform has prepared a partial list that includes:
Overseas Hardwoods Company in Stockton, Alabama) paid $1,000 tax reform bonuses to employees. Sabel Steel in Montgomery is expanding facilities, hiring new employees, and providing pay increases for most of its 230 employees.
"When you're a business, there are a lot of things to consider," said Sabel Steel President and CEO Keith Sabel. "Taxes are a large part of it."
Because the tax rate for companies like Sabel Steel, a family-owned steel distributor, has been lowered under tax reform, Sabel is able to maximize the benefits for his company.
"We gave a raise to everyone across the board," said Sabel. "We improved everyone's pay. We have incentives for as many workers as possible. If they meet or beat expectations, we're making sure they're rewarded. We have quality perks. Good insurance. Good benefits. We're constantly trying to improve, and now we're able to. Morale is very good. We're a family business, and we run it like a family business—where we take the time to get to know people, their families. I try to look out for my employees all the time."
Sabel Steel plans to reinvest its tax reform savings in its business by expanding and upgrading facilities in Newnan, Georgia, and Baton Rouge, Louisiana, and adding new equipment that will make its facilities more productive and innovative, including purchasing a new plasma machine for its plant in Theodore, Alabama, a machine that offers smoother and more efficient steel-cutting techniques. It also plans to make further upgrades to its equipment as needed and plans to hire more workers.
Cogent Building Group in Point Clear paid $2,000 bonuses for all four employees.
American Proteins Inc. based in Cumming, Georgia has 700 employees at its operations in Georgia and Alabama. It announced it would give employees $1,000 bonuses "in response to the tax reform package signed into law earlier this year."
"President Donald Trump and the Republican Congress have reduced taxes for businesses and individuals and I'm excited what this means for our company and its employees," said American Proteins Inc. Chairman Tommy Bagwell.
Otelco in Oneonta realized a benefit of over $0.6 million in the fourth quarter of 2017. The reduced maximum tax rate also lowered the Company's deferred tax liabilities and raised net income for the quarter and year.
"We recently announced to our employees that everyone would be receiving a special bonus of $500," said Otelco President and CEO Rob Souza. "Coupled with the lower tax withholding rate that most employees should experience, everyone should start 2018 with more take home pay.
Alabama Power Company announced that its customers will see a reduction in their bills because of the federal income tax cut. The Alabama Public Service Commission announced that the reduction in 2018 will be for $257 million, about a 9 percent cut. The reduction took effect in July and continued through December.
"This is a great day for Alabama consumers and taxpayers," PSC President Twinkle Andress Cavanaugh said.
Protective Life Corporation in Birmingham raised their base wage to $15 per hour and paid $1,000 bonuses to 75 percent of its employees.
Russell Lands in Alexander City, Alabama paid $500 bonuses to about 400 full-time non-management staff.
"We are thrilled that our company is strong, the economy is good, and that our national leaders recently approved a tax plan that should be very positive for all of us," said Chairman Ben Russell. "This is a token of the company's, and my personal, genuine appreciation for what our folks have done to make Russell Lands such a great company. It's because of our employees' efforts that we have been able to accomplish so much."
Great Southern Wood Preserving, Inc. in Abbeville began an active and ongoing process to increase employee benefits by reinvesting its tax savings in its people, the company has announced. The company expects full implementation to take place in 2018. This includes lowering healthcare costs for eligible employees, allowing employees to accrue more paid time off based on length of service, developing scholarships for dependents of employees and enhancing other benefits.
"I'm very pleased that every employee across the company will see the results of the change in tax laws," said Greater Southern Wood founder, President and CEO Jimmy Rane. "The success we've enjoyed as a company comes from every one of us working hard and doing our part, and I can't think of a better way to apply our tax savings than by further investing in benefits programs for our employees. We strive to be an employer that draws the best and brightest to our company, and we believe that providing stronger benefits is essential to this continuing effort."
Great Southern has almost 1,200 employees at locations in Texas, Missouri, Arkansas, Georgia, Alabama, Mississippi, Louisiana, Pennsylvania, Virginia, Maryland, and Florida.
Regions Financial Corporation in Birmingham raised their base wage to $15 per hour; made $40 million in charitable donations; and spent $100 million on capital expenditures.
"Regions is making these investments in anticipation of the savings it will recognize as a result of federal tax reform intended to support economic growth," Regions said in a press release.
DTI Partners Inc. in Mobile paid $1,000 bonuses to its full-time employees and $300 bonuses to its part-time employees.
"The tax bill was the primary reason we were able to do this as a company," said DTI CEO Tom Busby. "The bonuses were a great morale booster. We are a very small company but we believe this will help us grow in the long run."
Xante Corporation in Mobile handed out $1,200 bonus checks to most of its employees. CEO Robert Ross thanked the Republican tax reform bill and Rep. Bradley Byrne (R-Montrose).
Xante provides high-end printers and related software for use by professional graphics and printing operations and employs a little over 100 people in Mobile and about 15 more in Europe. Ross said that anyone who'd been with the company for a year or more was getting a $1,200 bonus, while those employed less than a year were getting a different amount. The company has additional plans for money saved as a result of the Tax Cuts and Jobs Act.
T.J. Maxx, which has 25 stores in Alabama paid its worldwide eligible associates a one-time, discretionary bonus, an incremental contribution to the Company's defined contribution retirement plan, provided parental leave, and enhanced vacation benefits for certain U.S. Associates. The company also made meaningful contributions to TJX's charitable foundations around the world.
AT&T has 5,071 Alabama-based employees. The company paid them $1,000 bonuses and announced a $1 billion increase in nationwide capital expenditures.
Walmart has 144 retail locations in Alabama and over 22,000 Alabama-based Walmart and Sam's Club employees. They are receiving wage increases as well as tax reform bonuses ranging from $200 to $1,000 for a statewide total of $37,111,483. The starting wage rate was raised for all hourly employees to $11 an hour. The company also announced expanded maternity and parental leave as well as $5,000 for adoption expenses.
Apple, which has store locations in Birmingham and Huntsville, paid its Alabama-based employees $2,500 bonuses in the form of restricted stock units. Nationally, Apple announced that it plans $30 billion in additional capital expenditures and 20,000 new hires as well as increased support for coding education and science, technology, engineering, arts, and math. Apple also promised increased U.S. manufacturing.
BancorpSouth Bank has 30 branch locations in Alabama, announced pay increases and /or one-time bonuses to nearly all non-commissioned employees. The investment of over $10 million in 2018 will benefit 96 percent of the Company's non-commissioned workforce.
"We are proud to reward our team with this opportunity since the Tax Cuts and Jobs Act should benefit everyone" said BancorpSouth Chairman and CEO Dan Rollins. "BancorpSouth's continued and future success is based on the economic vitality of the communities we serve and taking care of our teammates allows us to provide the very best service to our customers, communities and shareholders."
70 percent of BancorpSouth employees received higher compensation and 20 percent received $1000 bonuses. BancorpSouth employs 4,000 people in more than 230 locations in Alabama, Arkansas, Florida, Louisiana, Mississippi, Missouri, Tennessee and Texas, plus an insurance location in Illinois.
Home Depot, which has 28 locations in Alabama, paid bonuses to all hourly employees of up to $1,000.
"This incremental investment in our associates was made possible by the new tax reform bill," the company announced.
Cintas Corporation, with multiple locations in Alabama, paid $1,000 bonuses for employees of at least a year and $500 bonuses for employees of less than a year.
Comcast, with multiple locations in Alabama, paid $1,000 bonuses to all its employees and announced at least $50 billion infrastructure investment over the next five years.
Chipotle Mexican Grill, with multiple locations in Alabama, paid bonuses ranging from $250 to $1,000; increased employee benefits; and announced $50 million investment in its existing restaurants.
Ryder, with seventeen locations in Alabama, announced tax reform bonuses for its employees.
Starbucks Coffee Company, with Multiple locations in Alabama, announced $500 stock grants for all retail employees, $2,000 stock grants for store managers, and varying plan and support center employee stock grants. The company announced 8,000 new retail jobs and an additional wage increase this year, totaling approximately $120 million in wage increases, increased sick time benefits and parental leave.
U-Haul, which has multiple locations in Alabama, paid $1,200 bonuses to full-time employees and $500 for part-time employees.
Wells Fargo, which has 125 bank locations in Alabama, raised their base wage from $13.50 to $15.00 per hour; announced $400 million nationally in charitable donations; and $100 million in increased capital investment over the next three years.
Republicans passed the Tax Cuts and Jobs Act. Democrats have vowed to repeal the bill.
Secretary of state says office will assist voters in complaints if local authorities punish voters without masks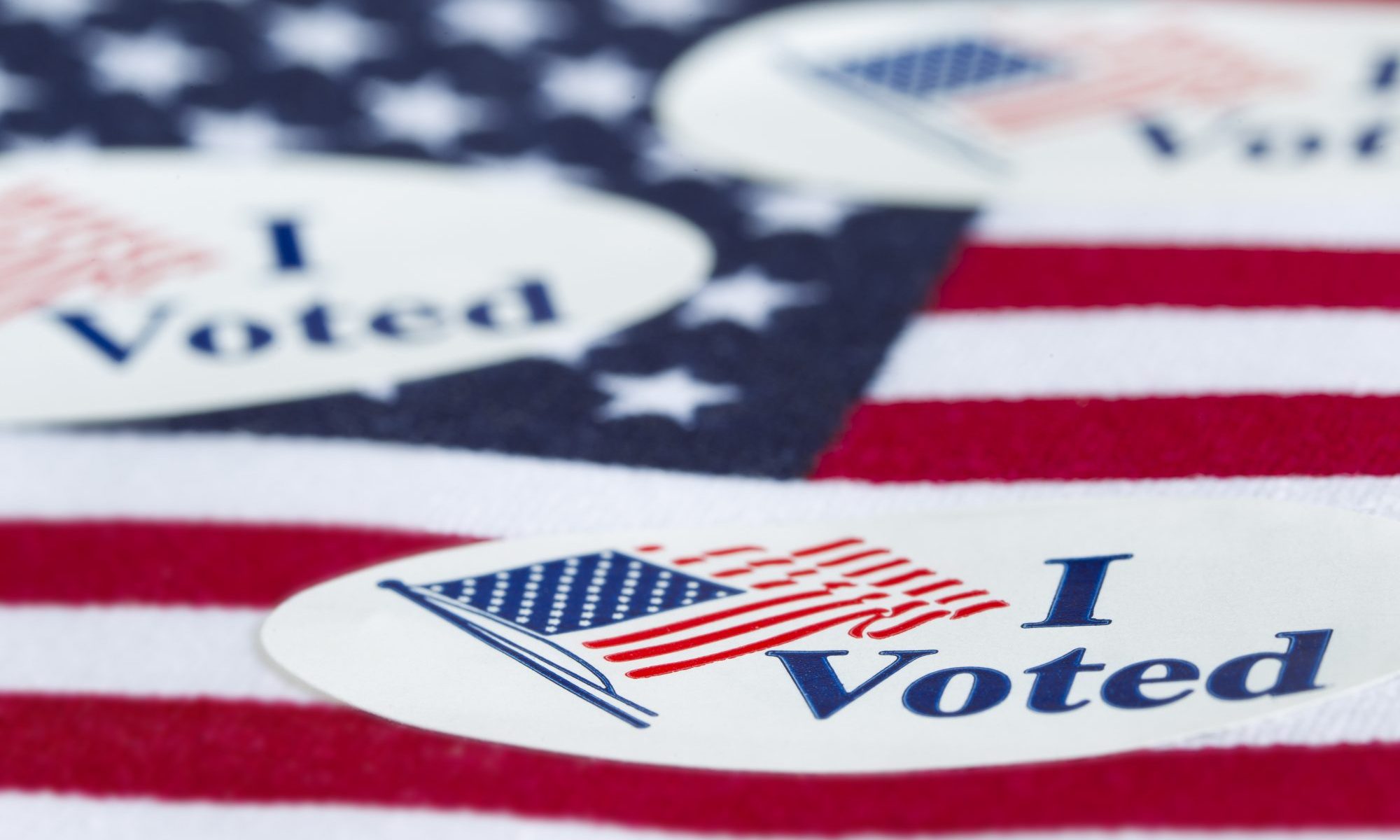 Alabama Secretary of State John Merrill told the Alabama Political Reporter that all 1,980 polling places will be open on Tuesday for in-person voting if a voter chooses to cast their ballot in person.
COVID-19 has been a paramount concern for people across the state and citizens have to deal with a number of business, Church and government office closures since March, but Merrill insisted that voters will be able to vote in either the Republican or Democratic Party runoffs on Tuesday at the polling place they are assigned.
A number of cities and counties are requiring masks whenever anyone goes out in any public place and government offices and businesses are refusing service to persons who do not have a mask or who refuse to wear one.
Merrill told APR that the Centers for Disease Control, Dr. Anthony Fauci, Dr. Scott Harris and other public health authorities are suggesting that you should wear a mask when you go out. Many polling places will provide them to voters that need them, but wearing a mask is not required to vote.
"There are only five requirements to vote in Alabama: You have to be 18 years of age. You have to be a citizen, You have to be a resident of Alabama, You must not have been convicted of an act of moral turpitude that has taken away your voting rights, and you must have a valid photo ID," Merrill told APR. "When you meet those requirements you can vote in the state of Alabama."
When asked whether voters in those jurisdictions with face mask requirements have to wear masks when at the polls, Merrill said, "I don't think anybody at the local level is trying to prevent people from voting.
Merrill said if localities place police or other law enforcement outside polls and attempt to ticket those who try to enter or exit without the required mask his office would get involved.
"If they want to try to do that, we will assist the voter in filing a lawsuit on infringement of their civil rights," Merrill said.
Public health authorities are urging that everyone wear masks or cloth face coverings to protect themselves from becoming infected with the coronavirus and to avoid spreading the virus to others. Dr. Anthony Fauci told the Alabama press corps Tuesday that 20 to 40 percent of people infected with the virus have no symptoms and don't event know that they are infected.
Thursday is the last day to apply for an absentee ballot to participate in the Tuesday, July 14 party primary runoff election. The close of business Thursday is the last day to apply for an absentee ballot. The last day to return those completed absentee ballots is the close of business on Monday.
Voters with a health concern due to the possibility of getting or transmitting the coronavirus may obtain an absentee ballot. The voter will still have to check a reason for asking for the absentee ballot. If the reason is fear of the coronavirus, mark that there is a health reason for the application. You will be allowed to vote absentee. Remember to fill out all the paperwork completely and to mail or return the ballot on time.
In the Republican primary runoff, former Auburn University football coach Tommy Tuberville and former U.S. Sen. Jeff Sessions are running for the GOP nomination for the U.S. Senate. Judge Beth Kellum faces challenger Will Smith for the Alabama Court of Criminal Appeals.
There is no statewide Democratic primary runoff races, but in the 1st Congressional District, James Averhart and Kiani Gardner are running for the Democratic nomination for Congress.
On the Republican side, former State Sen. Bill Hightower, R-Mobile, and Mobile County Commissioner Jerry Carl are running for the Republican nomination for Congress.
In Alabama's 2nd Congressional District, former State Rep. Barry Moore, R-Enterprise, faces Dothan businessman Jeff Coleman. There are also a number of local races being decided in primary runoffs on Tuesday.
Notably in Etowah County, the revenue commissioner's race is a runoff between State Rep. Becky Nordgren, R-Gadsden, and Jeff Overstreet for the Republican nomination.
In Jefferson County, State Rep. Rod Scott, D-Fairfield, faces Eyrika Parker in the Democratic primary runoff for county treasurer.
If either Nordgren or Scott win the local offices they seek, that will lead to a special election for what would become open seats in the Alabama House of Representatives.
The polls open at 7 a.m. on Tuesday and close at 7 p.m. A valid photo ID is required to participate in any Alabama election.
Absentee ballot applications are available online.
On Wednesday, the Alabama Department of Public Health reported that 25 more Alabamians have died from COVID-19, raising the state death toll from the global pandemic to 1,032. Also, on Wednesday, another 1,162 Alabamians learned that they were infected with the novel strain of the coronavirus, raising the number of cases in the state to 46,424.
Only about 9 percent of the state has been tested at this point in time.