Alabama Republicans react to Kavanaugh confirmation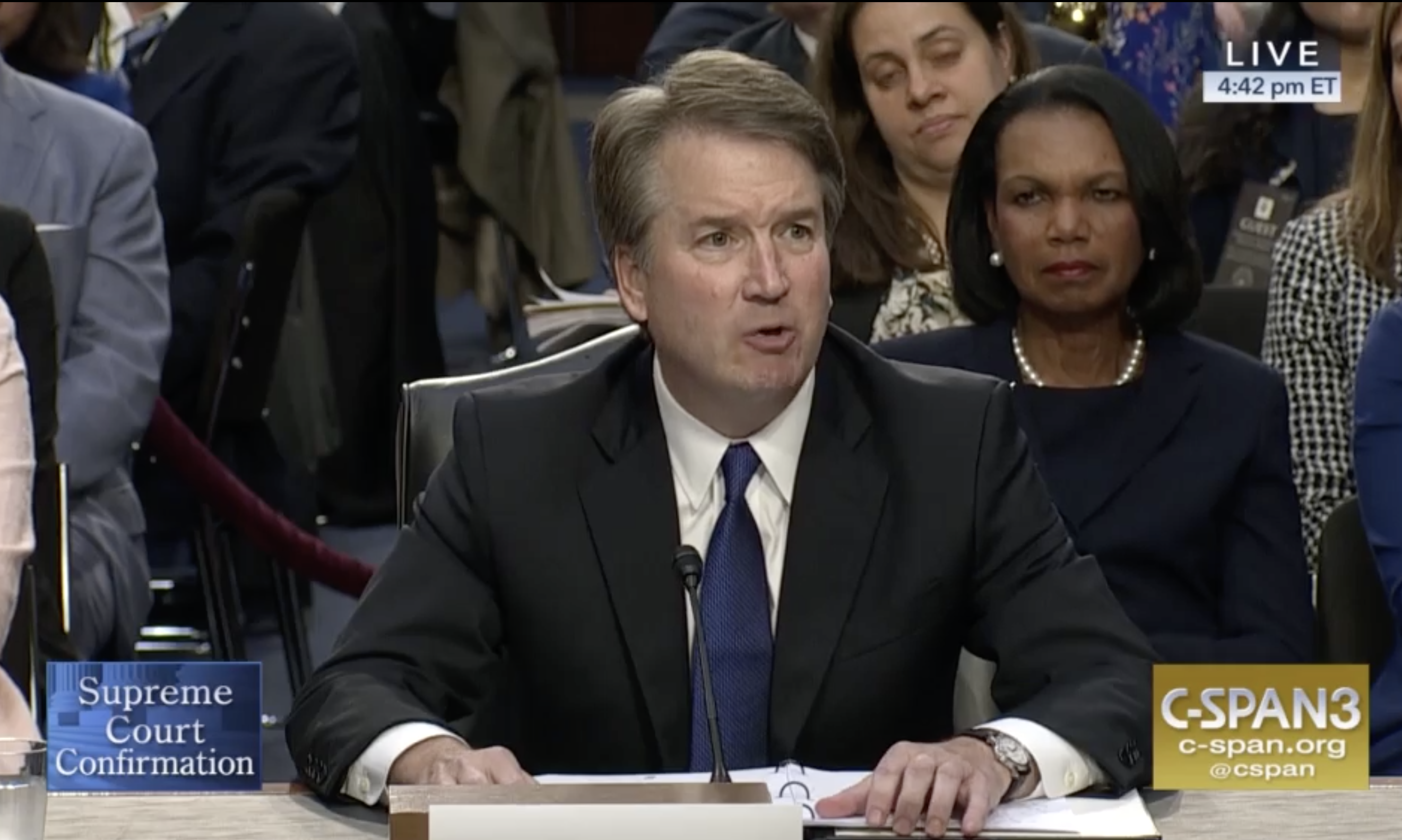 Saturday, Alabama Republicans celebrated the confirmation of Brett M. Kavanaugh by a 50 to 48 vote.
Alabama Republican Party Chairman Terry Lathan said, "The Alabama Republican Party congratulates Judge Brett Kavanaugh on his confirmation. Judge Kavanaugh has our full support as he begins his honorable journey serving the American people on our nation's highest court."
"In celebrating this confirmation, we thank Senator Shelby and his Republican colleagues for their yes votes," Lathan continued. "Unlike Senator Jones, Senator Shelby exemplified what it means to be a true public servant by representing the majority of Alabamians when he cast his final vote. Without meeting with Judge Kavanaugh, Doug Jones even went so far as to insinuate his opinion mattered more than those of the people he was elected to serve. During a Friday morning CNN interview, Senator Jones said while it may be true that Alabama is for Judge Kavanaugh, it's not the 'be all to end all.' His arrogance is reprehensible as he has now officially told our citizens he knows best. It is clear that Senator Doug Jones' allegiance lies not to his Alabama constituents, but strongly to the Democrat Party. Voters will remember this when they head to the polls in 2020."
Trump Alabama Victory Chairman Perry O Hooper Jr. said, "In bowing to his Democrat overlords, Senator Doug Jones has betrayed the citizens of Alabama who overwhelmingly support President Donald Trump and his Supreme Court nominee Brett Kavanaugh. In siding with the most liberal politicians in the country like Diane Fienstien, Cory Booker and Nancy Pelosi, Doug Jones has shown where his true beliefs are; not with the good people of Alabama who overwhelming support Brett Kavanaugh and President Donald Trump but with the socialist liberals who control the Democrat Party."
"Our nation is better off with Judge Kavanaugh on the Supreme Court, and I am glad the circus is over," Congressman Bradley Byrne, R-Montrose, said. "I applaud the senators who supported Judge Kavanaugh, including Alabama Senator Richard Shelby. This process and the shameful tactics used have been an embarrassment to our nation, but I hope we can now move forward as a country and not return to these pathetic political games again."
"Judge Brett Kavanaugh is a conservative, experienced jurist who I believe will be a strict constitutionalist on the Supreme Court," Congresswoman Martha Roby, R-Montgomery, said. "I am pleased that the United States Senate voted to confirm him, and I am confident he will serve the Court and the American people admirably."
"For now, we can thank President Trump and our GOP team by voting Republican this November," Byrne concluded.
"It is an absolute shame Senator Doug Jones chose to vote no and deny the pleas and calls of his constituents who clearly want to see Judge Kavanaugh confirmed," Lathan concluded. "In 2020 the voters will hold Senator Jones responsible for continually ignoring the will of Alabamians and instead choosing to follow the bidding of Democrat leadership."
The general election will be November 6.
Print this piece
Governor awards $9.5 million in grants to expand internet access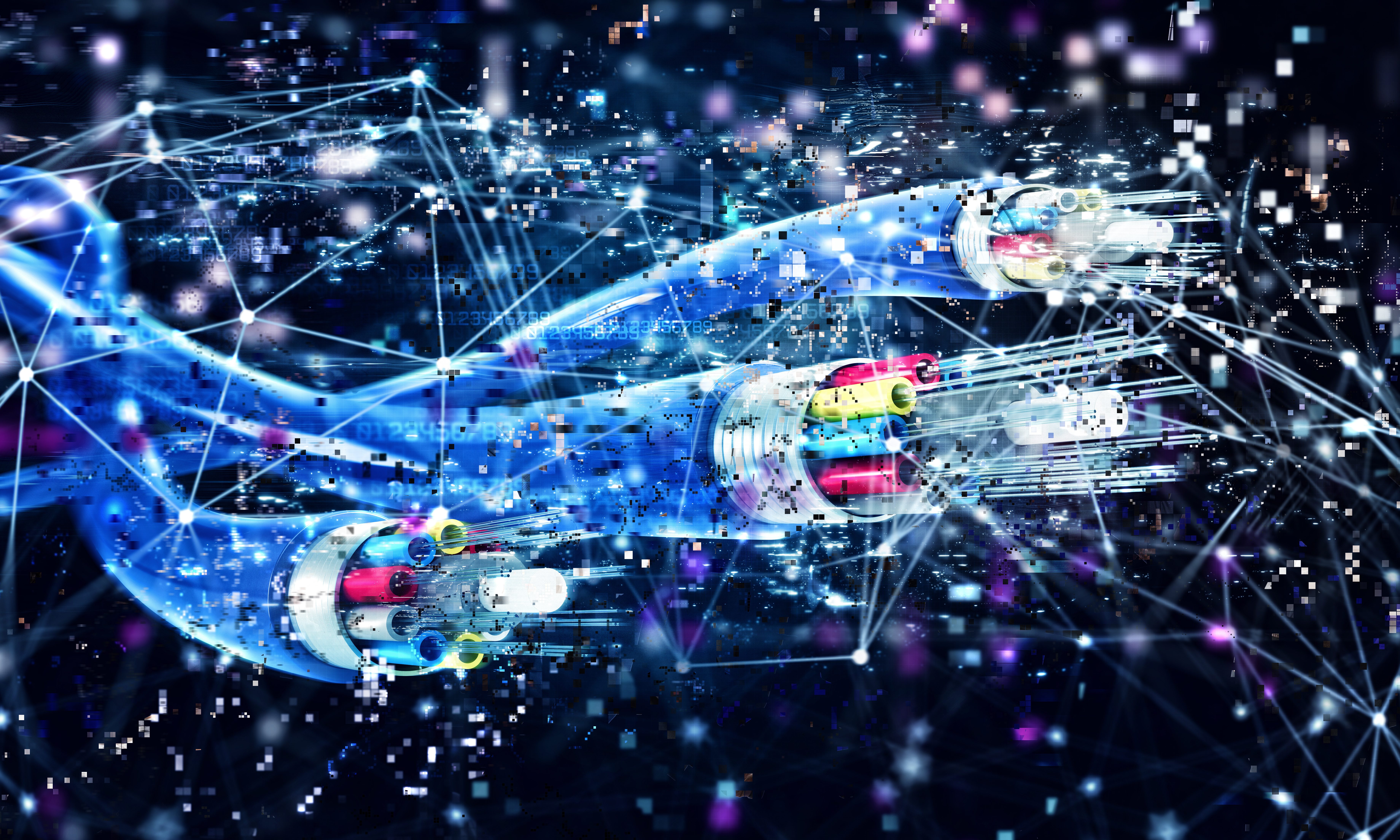 Gov. Kay Ivey has awarded 20 grants totaling more than $9.5 million to provide high-speed internet access to numerous communities throughout Alabama.
The grants, part of the Alabama Broadband Accessibility Fund, were awarded to nine broadband providers to fund multiple projects in their coverage areas.
"Availability of high-speed internet has always been vital, but the events of the past several weeks magnify just how imperative it is that all Alabamians have access to broadband," Gov. Ivey said. "I am pleased to support these projects and look forward to the day when every household, school, healthcare facility, emergency service and business throughout Alabama is afforded broadband availability."
The fund, which is being administered through the Alabama Department of Economic and Community Affairs, was created by the Alabama Legislature in 2018 to provide high-speed internet to rural and underserved areas of the state.
"As our day-to-day way of living has been impacted over the past few weeks, it has underscored the value and necessity of high-speed broadband services. That is something that Governor Ivey, the Legislature and ADECA have been working to address through the Broadband Accessibility Fund," ADECA Director Kenneth Boswell said. "ADECA takes its role in administering this program seriously and is honored to be entrusted with the responsibility."
This latest round of Broadband Accessibility grants came from applications submitted in late December 2019. Additional awards from this round of applications could also be announced.
Grants awarded and coverage areas are:
Central Alabama Electric Cooperative – $224,175 to provide broadband services in north Lowndes County including 301 households and 15 businesses.
Central Alabama Electric Cooperative – $289,100 for service in southwest Autauga and southeast Dallas counties including 343 households and 38 businesses.
Central Alabama Electric Cooperative – $480,200 for service in northwest Autauga, northeast Dallas and south Chilton counties including nearly 500 households and 31 businesses.
Central Alabama Electric Cooperative – $682,325 for service adjacent to the town of Billingsley in Autauga County which includes 656 households and 45 businesses.
Central Alabama Electric Cooperative – $1.06 million for service in Chilton County south of the city of Clanton and north of the town of Billingsley which is in neighboring Autauga County. The project will offer service to 1,093 households and 41 businesses.
Central Alabama Electric Cooperative – $557,987 for service in north-central Autauga County and parts of south-central Chilton County to include service offerings to 743 households and 21 businesses.
Central Alabama Electric Cooperative – $531,650 for service in southeast Chilton County, northeast Autauga County and northwest Elmore County including 509 households and 17 businesses.
Central Alabama Electric Cooperative – $279,300 for service in northwest Chilton County and east Bibb County including 409 households and 12 businesses.
Charter Communications – $336,830 for service in the town of Autaugaville in Autauga County including 641 household and 14 businesses.
Comcast of Alabama – $820,750 to service the Town of Dauphin Island in Mobile County including 2,500 households and 24 businesses.
Hayneville Telephone Co. – $205,705 for service in Lowndes County's Black Belt and Hicks Hill communities including 258 households and four businesses.
Hayneville Telephone Co. – $125,671 for service in an area southeast of the town of Hayneville including 187 households and one business.
Hayneville Telephone Co. – $143,265 for service southwest of the town of Hayneville including 191 households and two businesses.
Hayneville Fiber Transport Inc. (Camellia Communications) – $90,072 for service in the Butler County community of Poorhouse community northeast of the city of Greenville.
JTM Broadband – $404,414 for service in Lauderdale County east of the town of Killen including 1,303 households and 247 businesses.
Mon-Cre Telephone Cooperative – $529,707 for service in north Crenshaw County and south Montgomery County including 350 households.
National Telephone of Alabama – $357,171 for service in the Red Rock community in Colbert County including 205 households and six businesses.
Roanoke Telephone Co. – $308,882 – for service in an area of south Randolph County between the municipalities of Roanoke and Wadley including 269 households and four businesses.
Troy Cablevision – $1.38 million for service in parts of Coffee, Covington, Geneva and Houston counties including 1,190 households and 80 businesses.
Troy Cablevision – $750,625 for service in parts of Coffee, Crenshaw and Pike counties including 603 households and 38 businesses.
ADECA administers a wide range of programs that support law enforcement, victim programs, economic development, water resource management, energy conservation and recreation.
Print this piece