Democrats react to Kavanaugh confirmation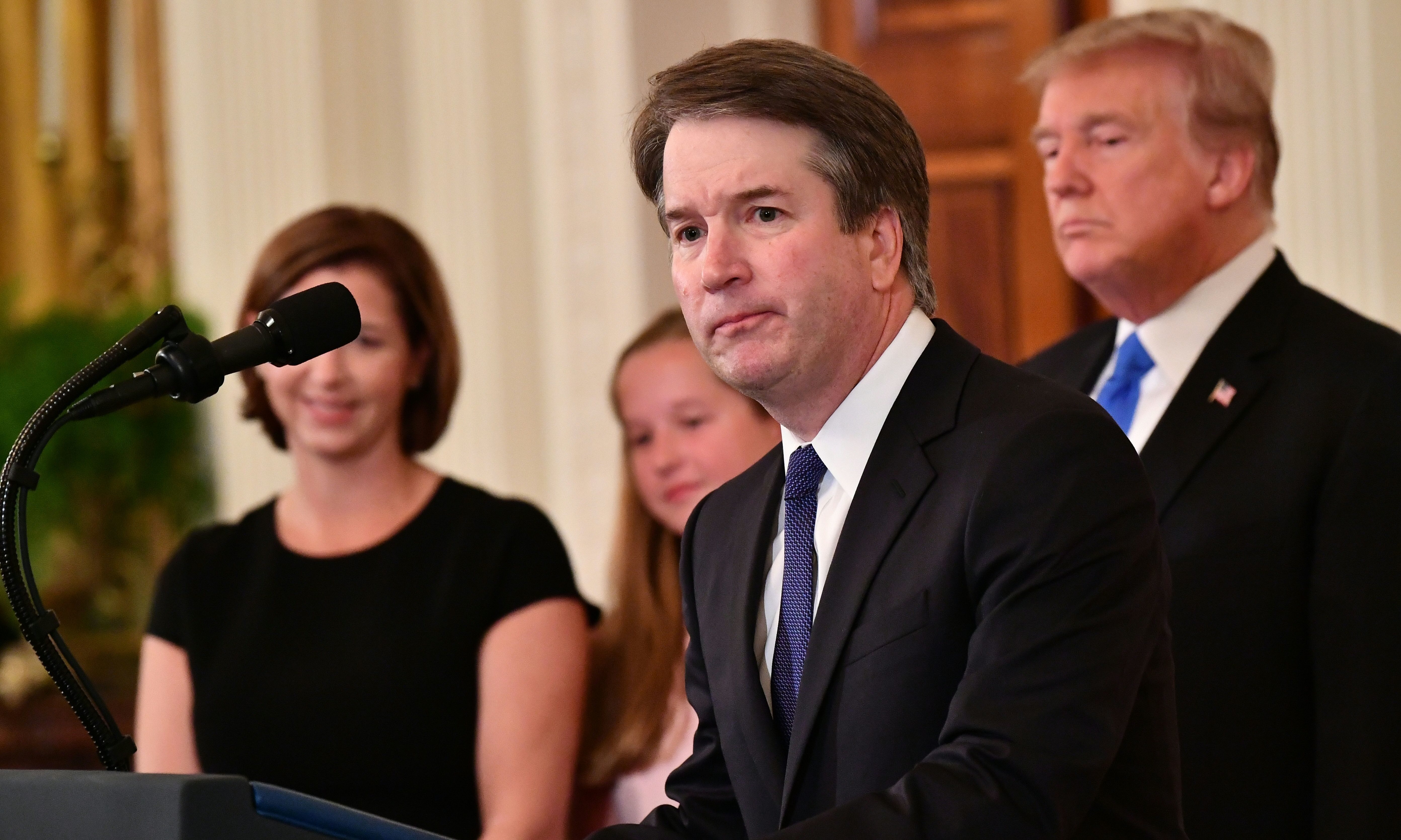 Saturday, the United States Senate confirmed Brett M. Kavanaugh to the Supreme Court on a 50 to 48 vote. Kavanaugh's confirmation was the most partisan Supreme Court hearings in decades. Ultimately, all but one Republican Senator voted for Kavanaugh and all but one Democratic Senators voted against. That vast partisan gulf left Republicans jubilant Saturday night and Democrat bitterly disappointed.
"As Brett Kavanaugh has been confirmed to the Supreme Court, we are all feeling angry, frustrated, and disappointed," Congressional candidate Mallory Hagan said. "However, what we are feeling right now must not discourage us; we have to use it as motivation to actively work to shape our future for the better. This midterm election is our time to decide the future of our country, and we cannot let this opportunity pass us by. It's time for action."
Hagan is a former Miss America who is challenging incumbent Mike Rogers, R-Saks, in the Third Congressional District on November 6.
"If Amendment 2 passes and Roe v. Wade is overturned – which is a likely scenario with Kavanaugh on the highest court in the land – there will be life and death consequences for the women of Alabama," said President and CEO of Planned Parenthood Southeast Advocates Staci Fox. "Alabamians – especially women of color and women with low incomes – already face barriers in accessing health care and, in a world where abortion is outlawed with no exceptions, they would bear the brunt of of those consequences."
On November 6, Alabama voters will have the opportunity to consider the Pro-Life Amendment 2 which would effectively make abortion illegal in Alabama, if the Supreme Court were to reverse the highly controversial 5 to 4 Roe versus Wade ruling.
"Brett Kavanaugh may have just been confirmed to the Supreme Court, but the grassroots movement that came together to oppose him will only continue to grow," CREDO Action Co-Director Heidi Hess said. "Eventually, when the dust settles and the right-wing fever that has overtaken Congress breaks, Kavanaugh will be impeached for lying under oath to the Senate Judiciary Committee, or for other criminal acts."
"Susan Collins will never be mistaken for a moderate again," Hess continued. "When Kavanaugh guts Roe v. Wade, women everywhere will remember the pivotal role Susan Collins played in making it happen. Sen. Joe Manchin's vote to confirm Kavanaugh goes against every Democratic value. Tom Perez, Chris Van Hollen and Chuck Schumer must hold him accountable."
"The DNC and DSCC should stop funding or otherwise supporting Manchin's re-election campaign," Hess continued. "Chuck Schumer should immediately remove him from Democratic leadership. No one has ever mistaken Manchin for a leader and he is clearly not a Democrat."
"We want to express our deepest gratitude to the millions of activists who fought Kavanaugh from the beginning to the very end and the brave and powerful survivors who shared their stories," Hess said. "Someday soon, thanks to their persistence and grassroots organizing, they'll get the responsive, respectful and progressive government they deserve."
"There's no question, Kavanaugh's confirmation represents a horrendous step backward for progress," the activist group People's Action said in a statement. "It also sends the exact wrong message to boys and young men. That you can assault women, dodge accountability, and still ascend to one of the highest offices in the land. We instead should be modeling what new masculinity looks like. The Senators who voted to confirm Kavanaugh failed mightily in this opportunity.
"Kavanaugh's confirmation to the Supreme Court threatens to set our country back a generation on access to health care, racial justice environmental protections, presidential powers, reproductive rights, and much more," People's Action continued. "It is a stark reminder of the power of our vote and the impact of elections. That is why we are talking to one million voters in this midterm. On the doors, we will ask voters to remember Kavanaugh's confirmation – despite all the evidence that he is not fit to serve – as they head to the polls in November."
"It's not enough to get mad — we have to beat the Republicans who rammed this nomination through," Democratic National Committee Chairman Tom Perez said. "Time and time again, Republicans have shown that they can't be trusted to stand up to the Trump administration on a single thing. So it really is this simple: If we don't want people like Brett Kavanaugh to be appointed to lifetime positions in our federal judiciary, we need to elect Democratic majorities this November. Democrats only need to flip two Senate seats this November to win control of the Senate and make sure Trump can't ram through any more judges like Brett Kavanaugh to the Supreme Court."
Democrats are hoping that the Kavanaugh controversy will lead to a "blue wave" election that will wash away Republicans and give Democrats control of both Houses of Congress for the first time since 2010.

America celebrates Independence Day
The United States celebrates its independence from Great Britain every year on July 4.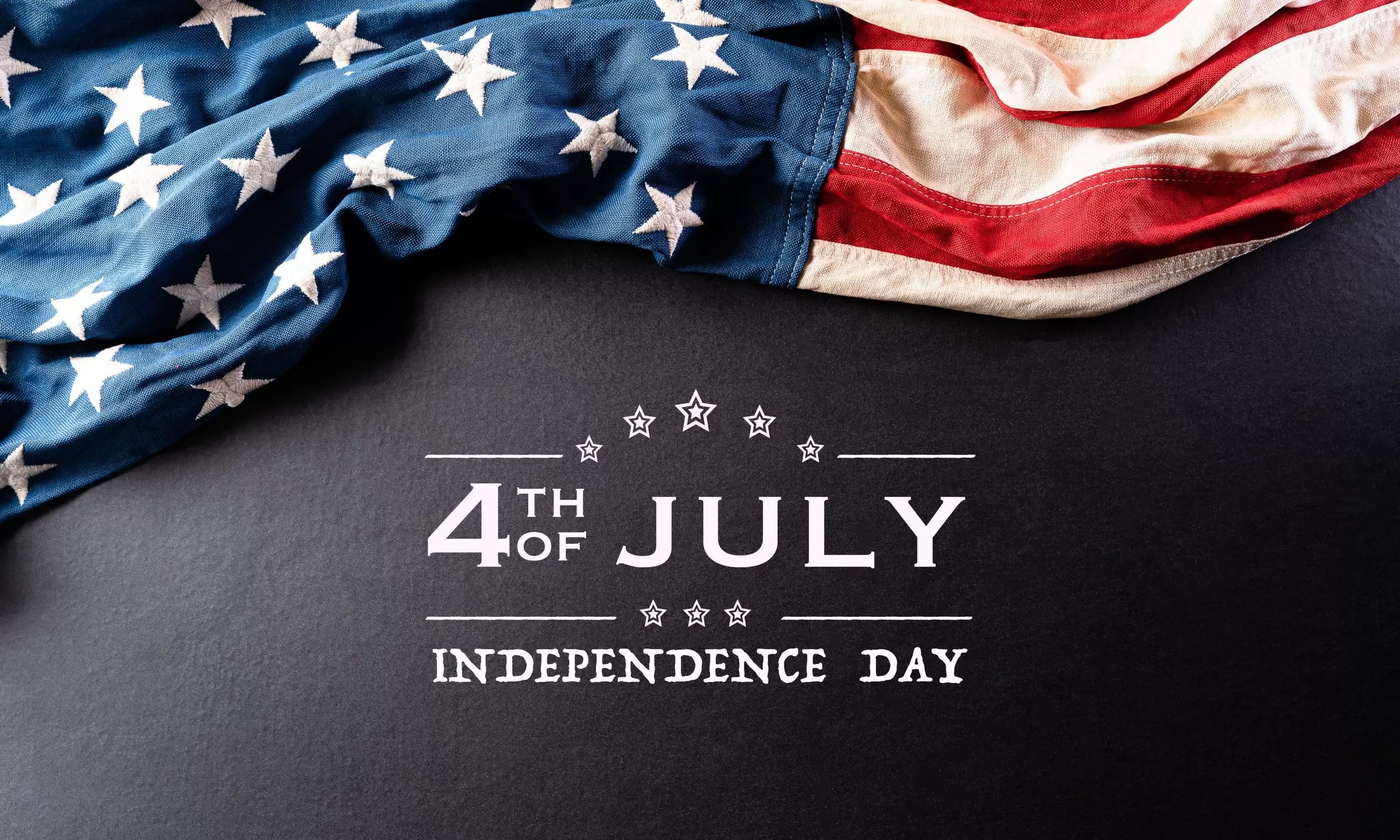 The United States celebrates its independence from Great Britain every year on July 4.
On July 4, 1776, the Declaration of Independence was ratified by the Second Continental Congress. This is a national and state holiday that is celebrated with fireworks, family gatherings, concerts of patriotic music and is traditionally the height of the summer holiday season.
The Declaration of Independence defined the rights of man and the relationship between government and the governed. It also stated the colonists grievances with the distant British government and explained why independence was both justified and necessary.
"When in the Course of human events, it becomes necessary for one people to dissolve the political bands which have connected them with another, and to assume among the powers of the earth, the separate and equal station to which the Laws of Nature and of Nature's God entitle them, a decent respect to the opinions of mankind requires that they should declare the causes which impel them to the separation," the Declaration reads.
The principal writer of the Declaration of Independence was Thomas Jefferson, who would go on to be the wartime governor of Virginia, vice president and the third president of the United States.
As brilliant as the Declaration of Independence is, independence was not won by words alone — but by the sacrifices of the men and women who sacrificed on and off the battlefields of Concord, Lexington, Bunker Hill, Quebec, Charleston, Trenton, Saratoga, Valley Forge, Kings Mountain, Cowpens, Guilford Court House, Yorktown and countless more to win the nation's independence.
That ragtag, often poorly equipped and underfed army was led by General George Washington. Washington would go on to be the head the Constitutional convention and the first president of the United States, serving two terms.
Both Washington and Jefferson are immortalized on Mount Rushmore as two of the greatest presidents.
An estimated 25,000 Americans were killed fighting the Revolutionary War. The British forces lost over 10,000 troops including many Americans who opposed independence and fought and died for the British crown. An estimated 58,000 crown Loyalists would leave this country over their loyalty to the British crown. Many of them settled in Canada.
"Today, we celebrate our Nation's independence and the vision of our Founding Fathers revealed to the world on that fateful day, as well as the countless patriots who continue to ensure that the flames of freedom are never extinguished," President Donald Trump said in the annual presidential July 4 message.