Tom Parker blasts ACLU for ad campaign targeting Kavanaugh
Saturday, Justice Tom Parker (R) released a statement blasting the American Civil Liberties Union (ACLU) for their TV ad campaign comparing Judge Kavanaugh with indicted sex offender Harvey Weinstein and convicted sex offender Bill Cosby.
"It's an understatement to say I've had disagreements with the ACLU over the years, but this is a new low for this organization," Justice Parker said. "Judge Kavanaugh is a distinguished conservative jurist who has undergone a vile and disgusting smear campaign based on allegations for which there is not only zero corroboration, but which the alleged witnesses said never happened."
"The ACLU has always been an anti-Christian organization committed to eradicating faith from the public square," Parker said. "I disagree with that but always felt they stood up for what they believed, although misguided. But today this group is nothing more than an attack dog for leftist billionaires – and is nothing more than a clone of the extremist Southern Poverty Law Center."
"The ACLU has prided itself in the past for defending civil liberties," Parker added. "But now they are joining the radical 'progressive' gang in throwing out the cornerstone of our civil liberties – the presumption of innocence until proven guilty, I do not share many views with Judge Bob Vance, the Democrat in this race, but I hope he will at least join me in condemning the ACLU attacks against Judge Kavanaugh and in condemning the mob rule those in his party have endorsed, enabled and encouraged."
The ACLU has been widely criticized for its $million ad campaign to try to influence the confirmation process on Kavanaugh.
Former ACLU board members, Wendy Kaminer and Harvard Law Professor Alan Dershowitz wrote in an op-ed:
"The ACLU was once a nonpartisan organization focused on liberty and equality before the law. In recent years it has chosen its battles with an increasingly left-wing sensibility," they wrote. "In doing so, it has become considerably more equivocal and sometimes even hostile toward core civil liberties concerns of free speech and due process."
Former ACLU Vice President Michael Meyers told Fox News, "I was proudest of the ACLU when the ACLU resisted fascism, when they stood up to the mob. Now they have become the mob. It has become what they are not supposed to be. You are supposed to stand up to the mob, you are supposed to stand for freedom and individual liberty, supposed to stand for the presumption of innocence and it doesn't make assumptions."
Despite the ACLU's efforts, the Senate confirmed Kavanaugh to the Supreme Court on a 50 to 48 vote.
Justice Tom Parker has served as an Associate Justice on the Alabama Supreme Court since 2005. Parker has a bachelor's degree from Dartmouth and his law degree from Vanderbilt University Law School. Parker has worked as an Assistant Alabama Attorney General, as deputy director of the Alabama Court System, and in private practice before running for the Alabama Supreme Court in 2004. Parker was a Ted Cruz delegate to the 2016 Republican Convention.
Parker is running for Chief Justice of the Alabama Supreme Court. Parker defeated appointed Chief Justice Lyn Stuart in the Republican primary.
Parker faces Jefferson County Circuit Judge Robert S. Vance Jr. in the November 6 general election. Vance's father, Robert Vance Sr. was Chairman of the Alabama Democratic Party from 1967 to 1976. Vance Sr. was a federal appeals court judge who was assassinated in his Mountain Brook home by means of a package bomb in 1989.
Original reporting by Fox News contributed to this report.
Print this piece
Bloomberg making final Alabama push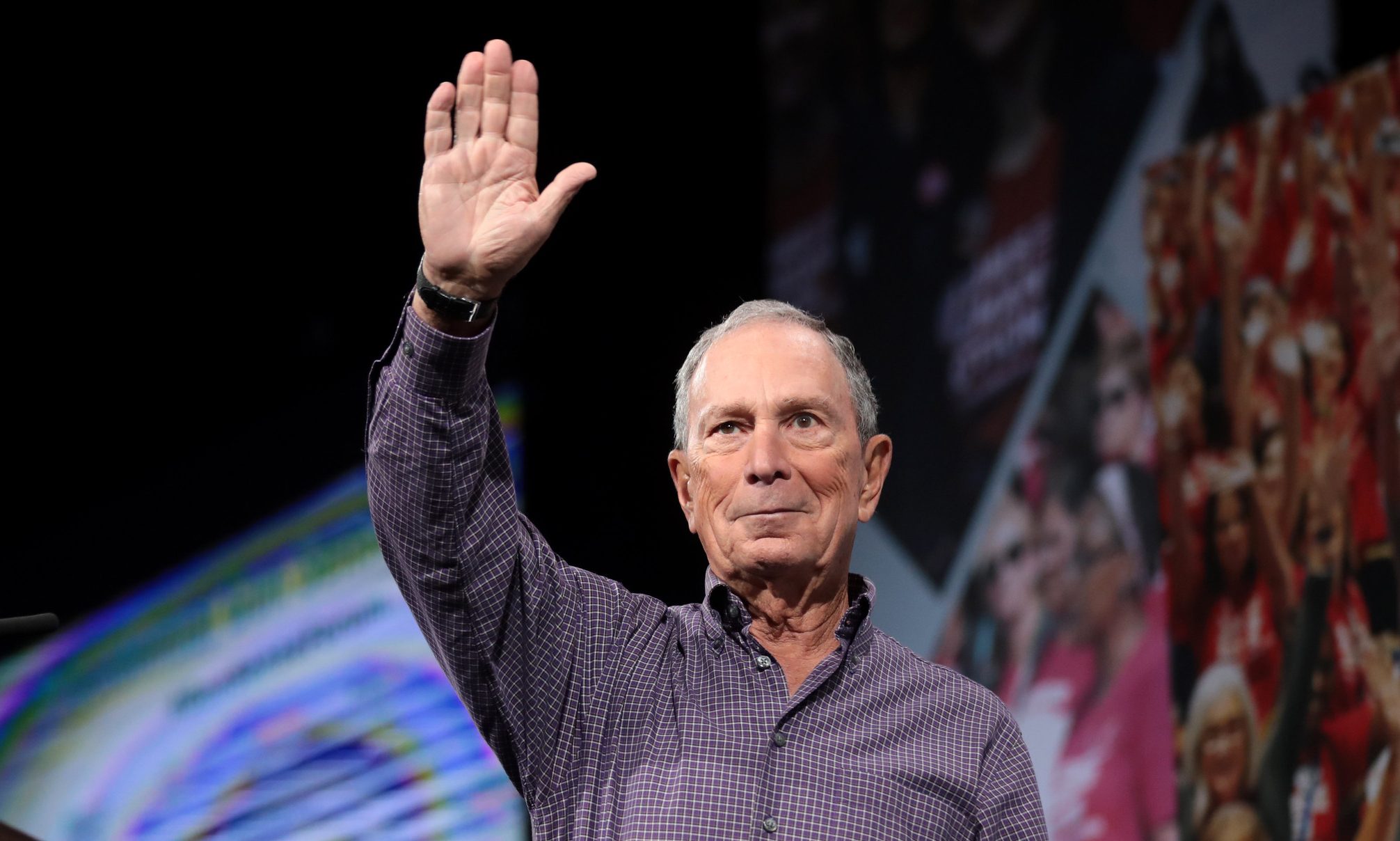 The Michael Bloomberg campaign is making Alabama one of its top Super Tuesday priorities — hoping that state Democratic voters will help catapult the former New York City mayor into the running for the party's presidential nomination. 
Bloomberg has already spent more time in Alabama than most of the other candidates — including kicking off his presidential run by qualifying first on the Alabama ballot and speaking at an Alabama Democratic Conference meeting — and has flooded the state with workers and cash, buying advertising spots and building infrastructure the likes of which Alabama has rarely seen. 
With the primary less than a week away now, Bloomberg's campaign is making a last push. 
That will be highlighted by the former mayor's visit to the state over the weekend and a number of surrogates making their way around Alabama throughout the coming days. 
That starts in earnest on Thursday, when former Philadelphia Mayor Michael Nutter, one of the first mayors to endorse Bloomberg, travels to Miles College for a "community conversation" with students and others. 
The visit to a historically black college is no coincidence, as Bloomberg's campaign looks to regain the support of black voters after his history as NYC mayor drew major fire from his Democratic primary opponents. Having the endorsement of the ADC, the state's black caucus, will certainly help, but former Vice President Joe Biden maintains strong support among black voters and moderates in Alabama.  
Nutter will be joined at Miles by former Birmingham Mayor William Bell, who also has announced his support for Bloomberg. 
Following the event at Miles, Nutter will travel to the Alabama State House in Montgomery for a meeting with the Alabama Baptist Association Leadership and then on to Selma, where he'll attend a reception for the Alabama Conference of Black Mayors.
Print this piece