Governor Ivey declares a State of Emergency ahead of Hurricane Michael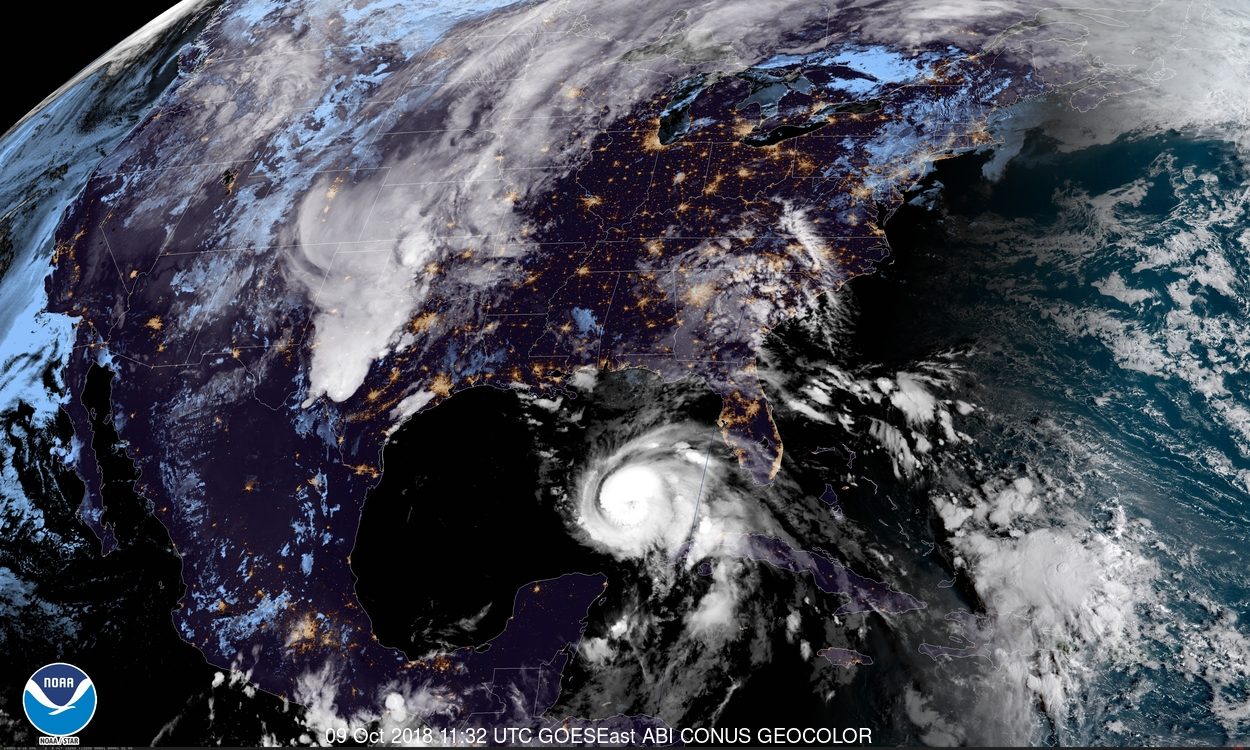 Gov. Kay Ivey has issued a statewide State of Emergency on Monday in anticipation of widespread power outages, wind damage and debris produced by high winds and heavy rain associated with Hurricane Michael.
"Alabama is once again in the path of a hurricane, but I know Alabamians will once again come together and be prepared for whatever Michael may bring," Governor Ivey said. "On the state level we are prepared, now is the time for residents in south Alabama to review your emergency preparedness plans and also get prepared. Tomorrow we will start seeing the effects of Michael and those in its path will need to take shelter by tomorrow evening. Please stay weather aware today and tomorrow for any forecast changes. Most importantly, heed all warnings and instructions from local authorities."
Gov. Ivey and Alabama Emergency Management Agency Director Brian Hastings will both continue to monitor the track of Hurricane Michael. By declaring a State of Emergency, Governor Ivey is directing the activation of the Alabama Emergency Operations Plan. Governor Ivey is also directing the appropriate state agencies to exercise their statutory authority to assist the communities and entities affected by the storm. The Alabama Emergency Management Agency is also authorized to make appropriate assessments of damages following the storm.
"Hurricane Michael is forecast to become a major hurricane and it will produce wide-spread power outages and debris that will challenge our response and recovery in the southern and Wiregrass counties," Director Hastings said. "Alabamians should always be prepared, but everyone needs to make final preparations now to be ready for Hurricane Michael. I am concerned about the cone of uncertainty as Hurricane Michael is leaning west today. Residents and businesses in coastal Alabama must be vigilant and closely monitor the storm's path and be prepared for a major hurricane."
You can text "ALALERT" to 888777 to receive information for Hurricane Michael from the Alabama Emergency Management Agency.
Flash flooding and tornadoes are also possible with any hurricane and parts of Alabama have been placed under tropical storm watches or warnings.
To learn how to prepare for a hurricane go to:
www.ema.alabama.gov
You can follow the Alabama EMA on Twitter @AlabamaEMA.
Hurricane Michael has formed in the Caribbean and is headed toward the northern Gulf of Mexico. This has the potential to be a large impact storm. Currently with the track Michael is on wind is the main threat, then surge and rain. Michael is currently a Category 3 storm but the state is preparing for a Category 4 storm.
All Alabamians need to be in a safe place by Tuesday evening and stay sheltered in-place until the storm passes. We are likely to see the effects begin late tomorrow and into Wednesday morning ahead of landfall. As of press time the weather forecast is for the storm to impact roughly in the Panama City area of Florida and then turn into the state of Georgia; but Gov. Ivey and the state Emergency Management team are watching this storm closely because a westward shift in the track would greatly change the impacts in our state. As of right now, the main concern is south and especially southeast Alabama.
Print this piece
Medical marijuana bill "is not about getting high" — it's "about getting well."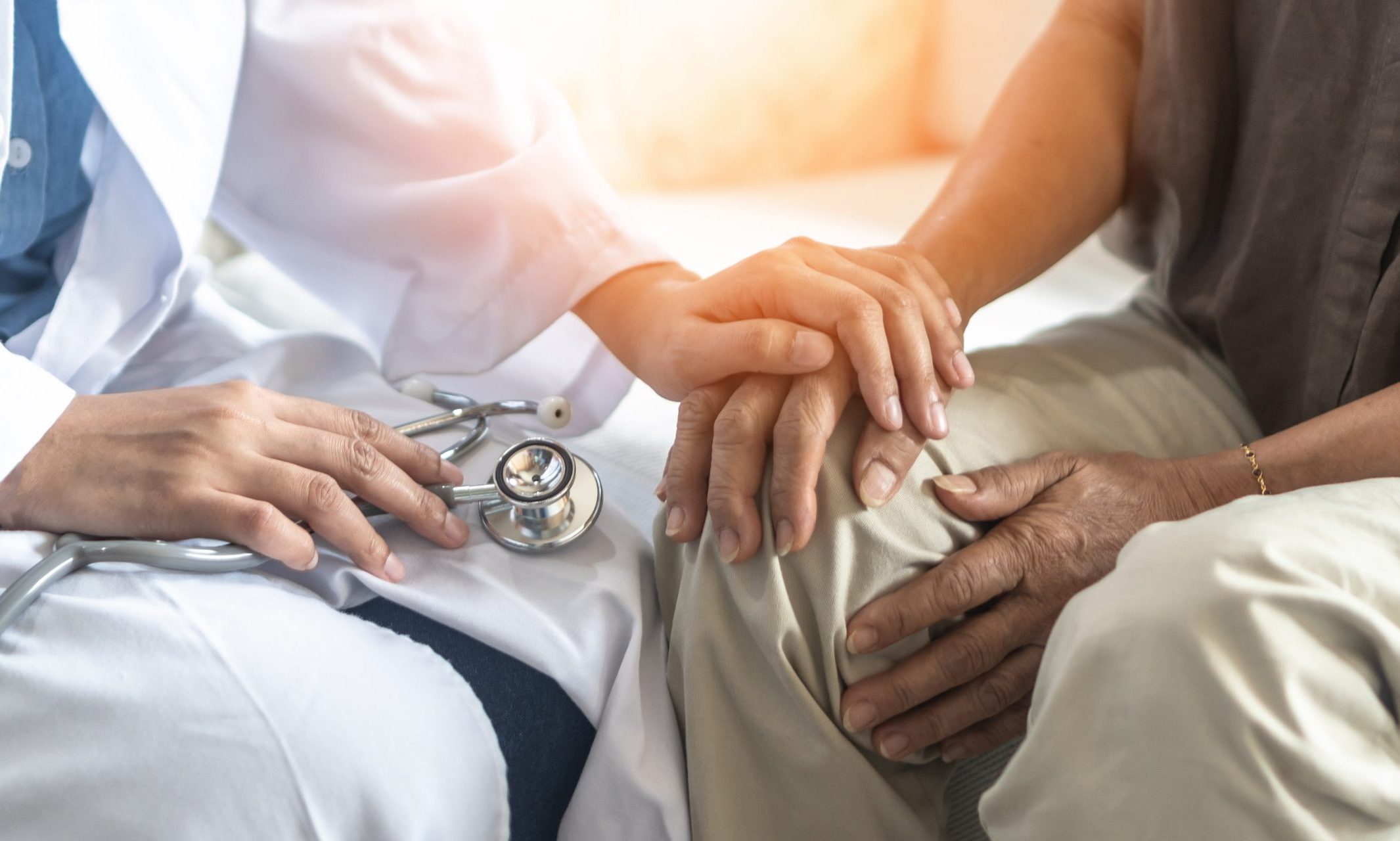 More than half of U.S. states and the District of Columbia have legalized medical marijuana in some form. Last week, the Alabama Senate Judiciary Committee passed SB165 on an 8 to 1 vote. If the measure becomes law, it will allow Alabama residents to obtain medical marijuana under rigorously imposed conditions.
Known as the Compassion Act, SB165 would authorize certain individuals to access medical marijuana only after a comprehensive evaluation process performed by a medical doctor who has received specific training.
"I care for people who are ill, and I try to reduce their suffering to the best of my ability, using the tools at my disposal that are the safest and most effective," said Dr. Alan Shackleford, a Colorado physician who spoke before the Judiciary Committee. "Cannabis is one of those tools."
Shackleford, a Harvard trained physician, has treated more than 25,000 patients at his medical practice over the last ten years, he says a large number of his patients have benefited from medical cannabis.
While there are detractors, the Compassion Act is not a hastily composed bill but is, in fact, the result of a year-long study by the Alabama Medical Cannabis Study Commission that voted to approve the legislation by an overwhelming majority.
"It's a strong showing that two-thirds [of the commission] thought the legislation was reasonable and well-thought-out," said Sen. Tim Melson, R-Florence, after the commission vote.
Melson, who chaired the commission, is a medical researcher and is the lead sponsor of SB165.
Two-thirds of Americans say that the use of marijuana should be legal, according to a Pew Research Center survey. "The share of U.S. adults who oppose legalization has fallen from 52 percent in 2010 to 32 percent today" according to Pew. The study also shows that an overwhelming majority of U.S. adults (91 percent) say marijuana should be legal either for medical and recreational use (59 percent) or that it should be licensed just for medical use (32 percent).
These numbers are also reflected in surveys conducted by Fox News, Gallup, Investor's Business Daily and others.
"This bill is not about getting high. This bill is about getting well," says Shackleford.
Cristi Cain, the mother of a young boy with epilepsy that suffers hundreds of seizures a day, pleaded with lawmakers to make medical cannabis legal.
"This body has said so many times that your zip code should not affect your education," Cain told the committee. "Well, I don't believe that your area code should affect your doctor's ability to prescribe you medication. If we were in another state, my son could be seizure-free."
SB165 will strictly regulate a network of state-licensed marijuana growers, dispensaries, transporters, and processors.
There will be no smokable products permitted under the legislation and consumer possession of marijuana in its raw form would remain illegal.
"The people of Alabama deserve the same access to treatment as people in 33 other states," said Shackelford.
Print this piece