Governor Ivey declares a State of Emergency ahead of Hurricane Michael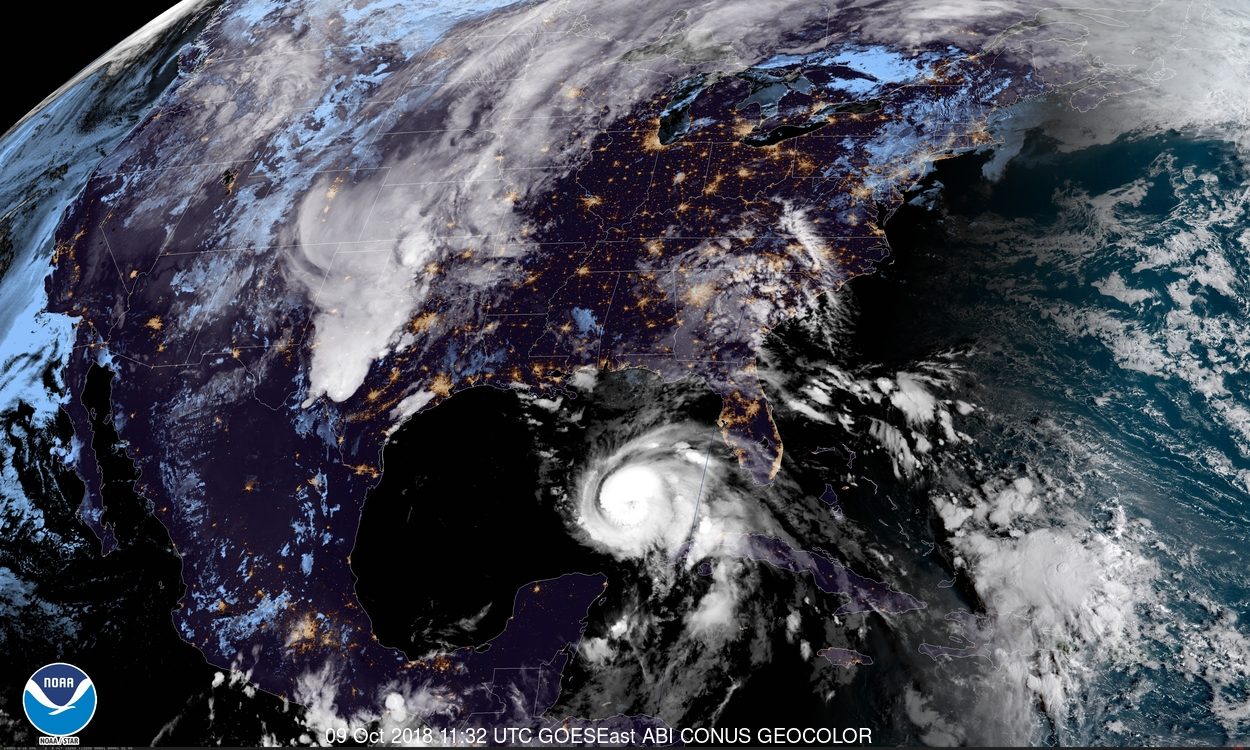 Gov. Kay Ivey has issued a statewide State of Emergency on Monday in anticipation of widespread power outages, wind damage and debris produced by high winds and heavy rain associated with Hurricane Michael.
"Alabama is once again in the path of a hurricane, but I know Alabamians will once again come together and be prepared for whatever Michael may bring," Governor Ivey said. "On the state level we are prepared, now is the time for residents in south Alabama to review your emergency preparedness plans and also get prepared. Tomorrow we will start seeing the effects of Michael and those in its path will need to take shelter by tomorrow evening. Please stay weather aware today and tomorrow for any forecast changes. Most importantly, heed all warnings and instructions from local authorities."
Gov. Ivey and Alabama Emergency Management Agency Director Brian Hastings will both continue to monitor the track of Hurricane Michael. By declaring a State of Emergency, Governor Ivey is directing the activation of the Alabama Emergency Operations Plan. Governor Ivey is also directing the appropriate state agencies to exercise their statutory authority to assist the communities and entities affected by the storm. The Alabama Emergency Management Agency is also authorized to make appropriate assessments of damages following the storm.
"Hurricane Michael is forecast to become a major hurricane and it will produce wide-spread power outages and debris that will challenge our response and recovery in the southern and Wiregrass counties," Director Hastings said. "Alabamians should always be prepared, but everyone needs to make final preparations now to be ready for Hurricane Michael. I am concerned about the cone of uncertainty as Hurricane Michael is leaning west today. Residents and businesses in coastal Alabama must be vigilant and closely monitor the storm's path and be prepared for a major hurricane."
You can text "ALALERT" to 888777 to receive information for Hurricane Michael from the Alabama Emergency Management Agency.
Flash flooding and tornadoes are also possible with any hurricane and parts of Alabama have been placed under tropical storm watches or warnings.
To learn how to prepare for a hurricane go to:
www.ema.alabama.gov
You can follow the Alabama EMA on Twitter @AlabamaEMA.
Hurricane Michael has formed in the Caribbean and is headed toward the northern Gulf of Mexico. This has the potential to be a large impact storm. Currently with the track Michael is on wind is the main threat, then surge and rain. Michael is currently a Category 3 storm but the state is preparing for a Category 4 storm.
All Alabamians need to be in a safe place by Tuesday evening and stay sheltered in-place until the storm passes. We are likely to see the effects begin late tomorrow and into Wednesday morning ahead of landfall. As of press time the weather forecast is for the storm to impact roughly in the Panama City area of Florida and then turn into the state of Georgia; but Gov. Ivey and the state Emergency Management team are watching this storm closely because a westward shift in the track would greatly change the impacts in our state. As of right now, the main concern is south and especially southeast Alabama.
Trump Truck and boat parades this weekend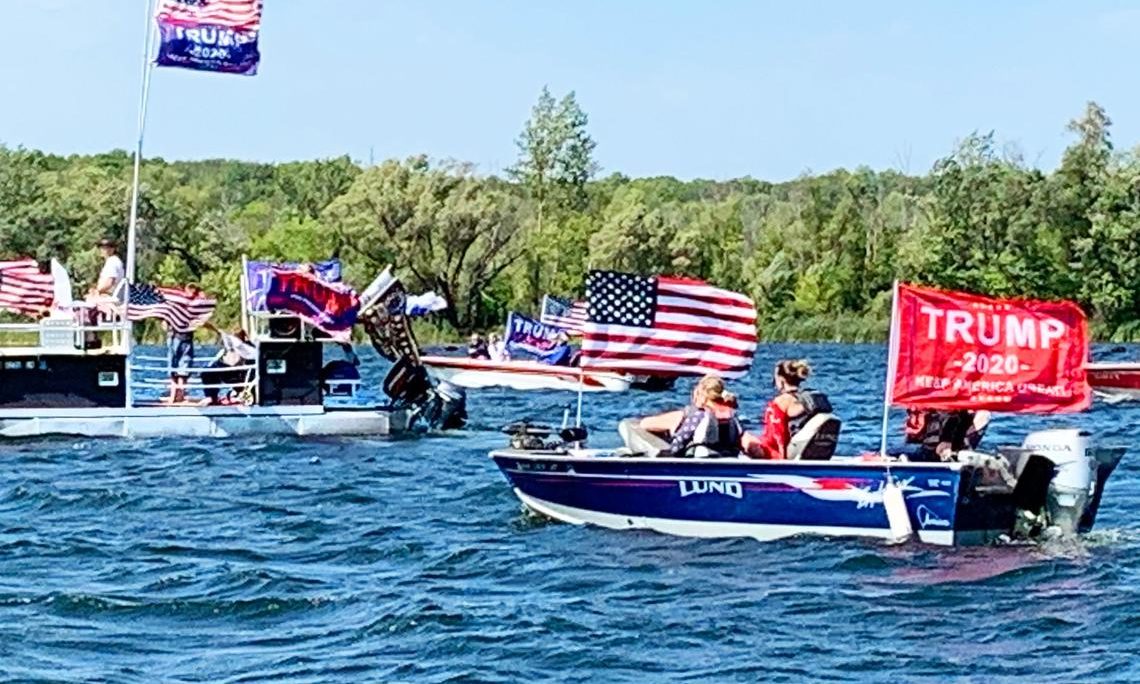 As Election Day draws near, Alabama Republicans are excited about promoting the re-election of Donald J. Trump as President and the election of Tommy Tuberville for U.S. Senate. This weekend two pro-President Trump events are happening in the state. There will be a truck parade from Ashland to Phenix City on Saturday sponsored by the Clay County Republican Party, while there will also be a boat parade on Wilson Lake in the Shoals sponsored by the Colbert County Republican Party on Sunday.
The pickup trucks will assemble at the Ashland Industrial Park in Clay County, 8240 Hwy 9, Ashland. There is a pre-departure rally at 10:00 a.m. central standard time. The trucks will depart at 11:00 a.m. and then proceed on a parade route that will take them into the bitterly contested swing state of Georgia. The Trump Pickup Parade will wind through east Alabama and West Georgia traveling through LaGrange and Columbus before concluding near the Alabama/Georgia line in Phenix City, 332 Woodland Drive, Phenix City at approximately 2:00 p.m. central time. Speakers will begin at 3:00. Trump flags will be on sale at the event.
The Phenix Motorsports Park will be hosting what sponsor hope could possibly the world's largest Pickup Tuck parade in U.S. history that is routing over 50 mile through Georgia in effort to "pickup" President Trump's numbers in GA.
A number dignitaries have been invited to address the Phenix City rally, including Coach Tuberville. Former State Sen. Shadrack McGill, Trump Victory Finance Committee member former State Rep. Perry O. Hooper Jr., and Paul Wellborn, the President and CEO of the largest Family owned Kitchen Cabinet manufacture in the USA are among the featured speakers who have committed to speak at the event.
Entertainment will be provided by: Charity Bowden, an up and coming country music singer who was the runner up on "The Voice". Charity will sing 'I am Proud to be an American' as well as songs from her Voice performances. The McGill Girls will also perform. The three beautiful and talented sisters will be singing patriotic songs in three part harmony. Geoff Carlisle, a professional DJ will be keeping the crowd pumped with music and entertainment.
Following the speakers and the entertainment there will Trump truck-vs- Joe Bidden truck races down the drag strip for the finale.
The Northwest Alabama boat parade will be on Sunday. The boats will gather at 2:00 p.m. near Turtle Point and then the flotilla will parade around the open waters of Wilson Lake til 3_00 p.m.. There will be a contest for best decorated Trump boats.
Trump supporters have held a number of large boat parades across the state to show their support for the re-election of Pres. Trump.
Boat parade sponsors say that this parade will be: pro-American, pro-law enforcement, pro-military.