Opinion | In the wake of the Brett Kavanaugh disaster, let's finally start living well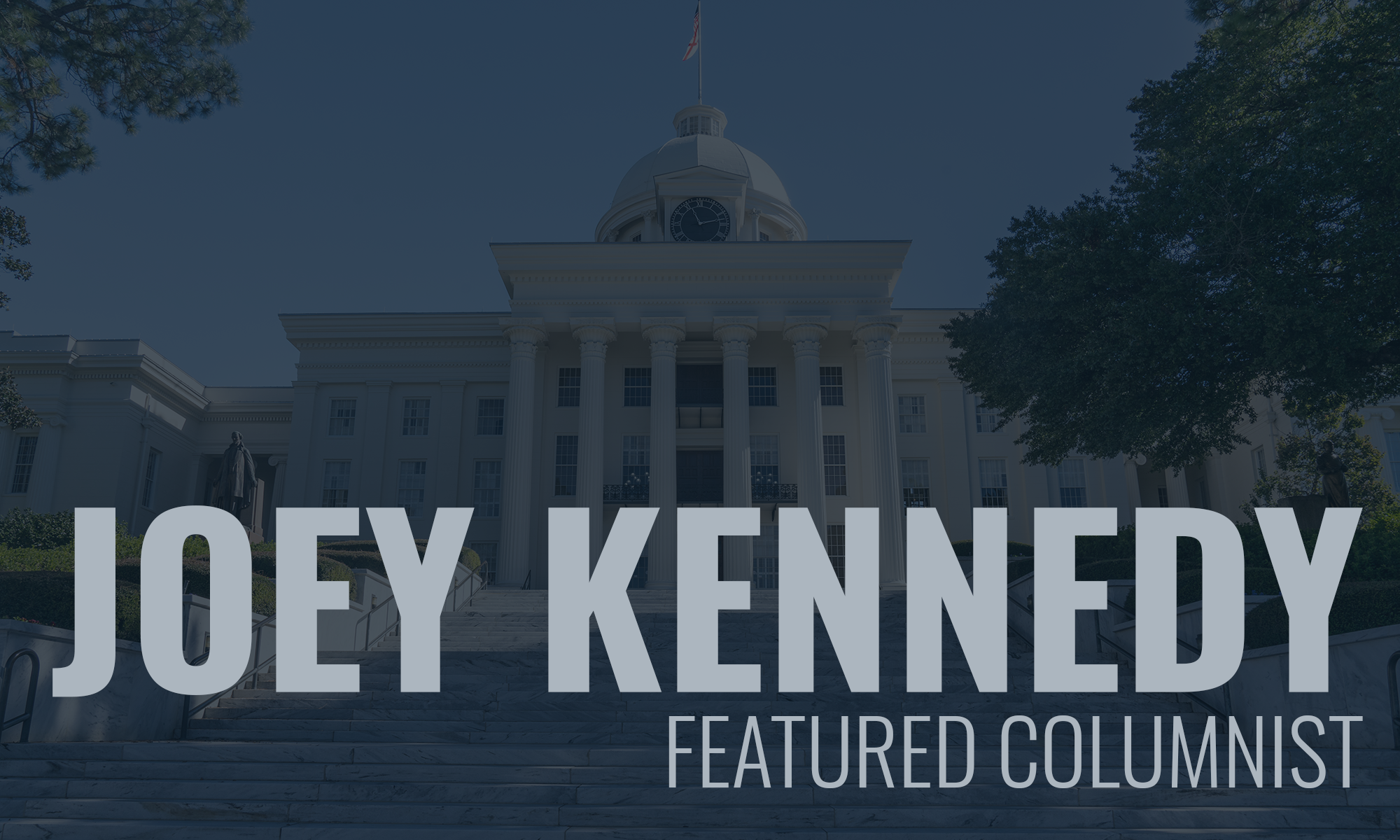 Folks, Brett Kavanaugh is now a justice on the United States Supreme Court. We can't do anything about that. For now.
This man, who despite credible accusations that he is a sexual predator, still didn't deserve a place on the highest court in the land even if no accusations had been made. Kavanaugh showed he could easily become unhinged in his bizarre testimony before the Senate Judiciary Committee, even rudely challenging questioners when they asked about his excessive drinking and sex games as a high school and college student. He lied to the Judiciary Committee and America, even before that disturbing day following the brave testimony of Dr. Christine Blasey Ford. His crocodile tears and mock anger were embarrassing.
The cloud Kavanaugh brings to the Supreme Court will remain until he dies, but, seriously, there's nothing we can do now. When Donald Trump, a sexual predator himself, apologizes to Kavanaugh for him having to answer for his bad behavior, we know Trump has little respect for the court, or women, or, indeed, humanity.
So here we are. We're angry, sure, and we have a right to be. Even the one woman who could have made a difference, Maine Sen. Susan Collins, turned her back on the many women who have been raped and sexually assaulted during their lives, to vote for a man credibly accused of sexual assault of a 15-year-old girl and others.
Old, angry white men — knowing they won't be in power much longer or even among the majority in this diverse, growing nation of non-white citizens — rammed through Kavanaugh's nomination, even as a great majority of Americans opposed it. The geezers have to live with what they've done, as does beer-loving boofer Kavanaugh, who will always have a tattered reputation among decent people, no matter how long he serves on the Supreme Court. They won a battle; however, friends, this is a war.
And that war, we can win.
Our voices can be heard. Let's not let our anger and depression and frustration over what happened during the torture of the Kavanaugh confirmation make us forget the power we do have.
Alabama Secretary of State John Merrill predicts that just 35 percent to 40 percent of Alabama's more than 3.3 million active and inactive registered voters will turn out of the Nov. 6 elections.
I think turnout will be much higher. And I think that, finally, Democrats and Independents will swamp Republicans in overall numbers at the polls. I'm not being naïve; it's likely Republicans will still win most races – voters in Alabama have a long history of voting against their best interests and Republicans know their gerrymandering. The hot-button issues Republicans love to mine – immigration, abortion, LGBTQ rights, race issues, even their evangelical god – will drive many low-information voters to the polls.
Still, a lot of smart voters will be there, too. So I expect some surprises on Nov. 6. I don't think Republicans, so comfortable in their arrogance, have any idea what kind of giant they have awakened.
With the #MeToo movement energizing women, the March for Our Lives movement motivating young voters and others disturbed about gun violence, the failure to protect young immigrants and children now in danger of deportation inspiring families from all ethnic backgrounds, the cruel attack on access to affordable health care rousing those without easy access to doctors and hospitals – Republicans may have stirred up voters in a way we have never seen during our lifetimes.
Yes, even here in Red, Red, Red Alabama.
I mean: Really? Fewer than half of Alabama's voters showing up in less than a month for the election of our governor, chief justice of the Alabama Supreme Court, and other important offices? A 65 percent level of apathy in the wake of Kavanaugh and the re-victimization of thousands and thousands of women raped and sexually assaulted by men during their lives? In a day when our elected representatives refuse to pass reasonable gun restrictions and mental health reforms? When race relations are getting worse, not better? While our gay and lesbian friends and family members are openly being discriminated against? As millionaires and billionaires are getting whopping tax cuts, but hard-working individuals can't even earn a living wage, and lawmakers are actively working to prevent them from doing so?
Sixty-five percent of Alabama voters staying home during next month's election?
Maybe so. But perhaps not.
We need to take a Xanax, tap down our anger and misery over Brett Kavanaugh claiming his soiled seat on the U.S. Supreme Court, and work hard during the next month and weeks to make certain voters know who is running for office, who they're voting for, why they're voting for them, and then, dammit, turn up at the polls in record numbers to actually vote.
My wife, Veronica, often says: "The best revenge is living well."
Let's get out and vote on Tuesday, Nov. 6, and let's finally start living well.
Joey Kennedy, a Pulitzer Prize winner, writes a column ever week for Alabama Political Reporter. Email: [email protected]
Print this piece
Opinion | Alabama close to allowing hot dogs to be rescued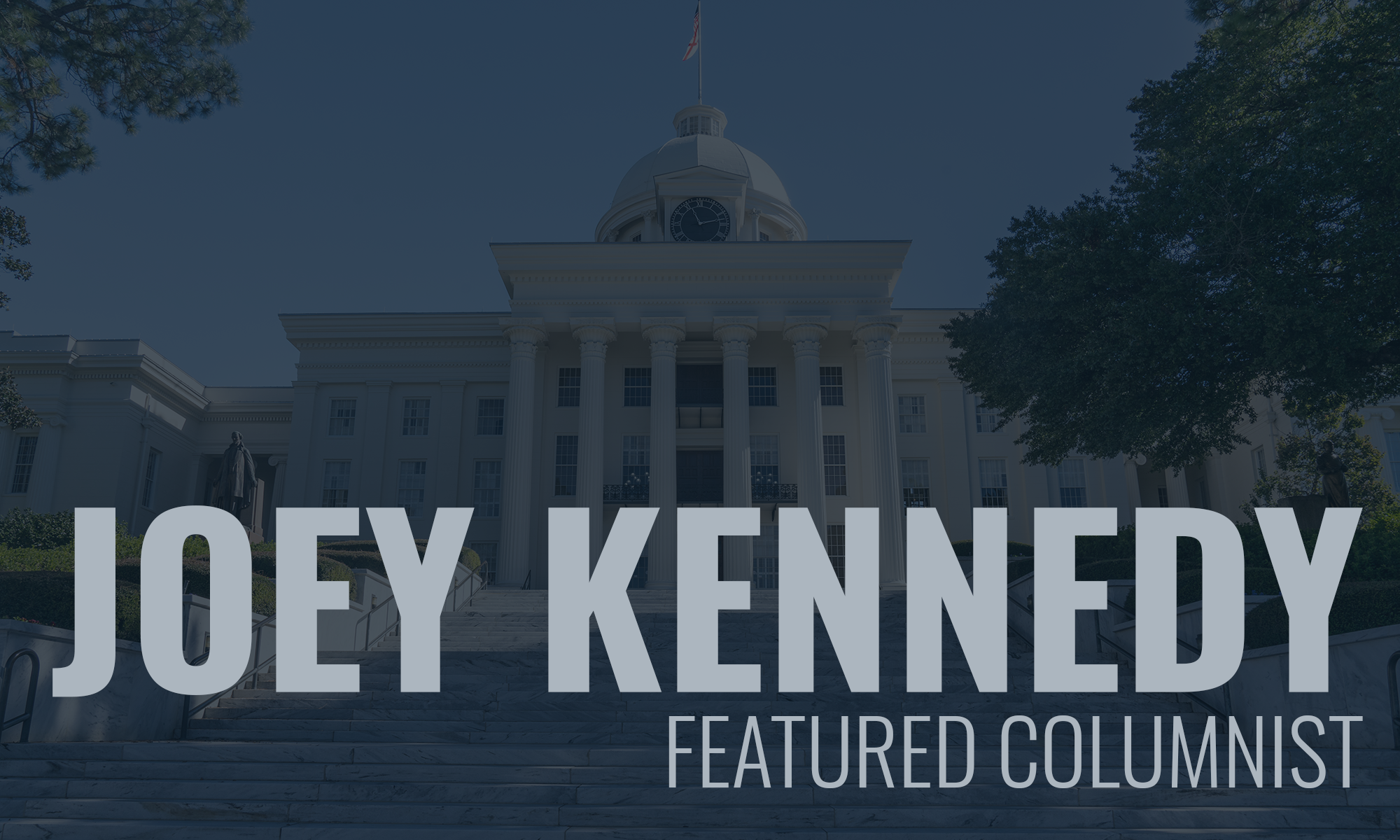 Most readers know that we've had a grumble of pugs for years. We lost four in the grumble last year. All of our dogs are rescues, and most of them have some disability: unable to walk well, blindness, incontinence, a perpetually crooked head.
And most of the pugs are elderly, so we expect to lose a few this year. Our youngest is Nellie Bly, at about 2 years old. We have a group of older pugs that are around 10-11 years old. Several came from puppy mills. One was surrendered to a vet tech when his owners took him to be put down because the owner's granddaughter wanted a different dog (I know!). The veterinarian naturally was not going to euthanize a healthy animal, and about a week later, Peerey came to us.
Pugs are bred to do one thing: Sit with their humans, mostly on their laps or next to them on the bed. All of ours are bed pugs.They snore; we adore.
I say all of this to underscore that Veronica and I know not everto leave one of our dogs in a locked car, especially during the summer. But every year, we hear stories of the careless owners who leave their dog (or dogs) in the backseat of a vehicle while they run an errand. The errand takes longer than the owner thought, and heat builds in the car. Too often, that kills the pet, just like it does children, and that happens all too often as well.
As of 2019, 31 states had laws that either prohibit leaving an animal confined in a vehicle under dangerous conditions or provide civil immunity (protection from being sued) for a person who rescues a distressed animal from a vehicle.
Alabama – finally – is on the cusp of joining that group.
A bill (SB 67) sponsored by Sen. Jimmy Holley (R-Elba) will allow good Samaritans to rescue pets left in a car if they are clearly in danger from either the heat or cold. The bill provides criminal immunity to civilians and grants civil and criminal immunity to law enforcement officers who rescue an animal.
Important, too, is that bill prevents owners from leaving their animals in a vehicle in a manner that creates an unreasonable risk of harm. If they do, they can be charged with second-degree animal abuse.
It doesn't take long for the situation in a vehicle to deteriorate, either. 
Even on a mild day, the heat inside a car can go off the rails. According to reports, if the outside temperature is 70 degrees (f), the interior of a vehicle can heat up to 89 degrees in 10 minutes. After a half-hour, the interior temp can be 104 degrees. Of course, it's much worse on hotter days.
At 80 degrees, a vehicle's inside temperature is at 99 degrees; after a half-hour, the animal is trying to survive in a 114-degree oven. And at 95 degrees, not an unusual June, July, or August temperature in Alabama, the inside temp of a vehicle is about 130 degrees.
Humans can't even survive long at those temperatures.
There are conditions before a good Samaritan can step up, but they're not unusual in states that already have similar laws: Among them:
■
The person has a good faith belief that the confined domestic animal is in imminent danger of suffering physical injury or death unless the domestic animal is removed from the motor vehicle;
■
T
he person determines that the motor vehicle is locked or there is no reasonable manner in which the person can remove the domestic animal from the vehicle;
■
B
efore entering the motor vehicle, the person notifies a peace officer, emergency medical service provider or first responder or an animal control enforcement agency or deputy of the confined domestic animal;
■
T
he person does not use more force than is necessary under the circumstances to enter the motor vehicle and remove the domestic animal from the vehicle.
■
Remains with the animal in a safe location in reasonable proximity to the motor vehicle until law enforcement or other first responders arrive.
■
Maintains control of the animal at all times to prevent harm to the animal or others.
There are other conditions that make less sense, however. The bill as passed 33-0 by the state Senate requires the ambient temperature in the vehicle be 99 degrees or higher before a citizen or first-responder can intervene.
I can tell you that a half-hour in a car at 95 degrees will kill a pug; a Lab or Golden might survive that temperature for awhile, but remember, every minute the car's interior is getting hotter. Pugs are brachycephalic – short nosed – and have trouble breathing outside at 80 or 85 degrees.
Other short-nosed breeds like English Bulldogs, French Bulldogs, and Boston Terriers, have the same issue. It's one reason why they snort and snore, even in the winter.
Generally, we can tell when a dog locked in a car is distressed, and few good Samaritans are going to be carrying a temperature gauge with them.
Still, the House needs to pass this bill as soon as possible. Spring and summer aren't that far off, and, no doubt, there will be animals to rescue.
Joey Kennedy, a Pulitzer Prize winner, writes a column every week for Alabama Political Reporter. Email: [email protected]
Print this piece