Report finds Alabamians give up daily necessities to pay off burdensome court fines, fees
Many Alabamians with court debt are sacrificing basic daily needs like food and medical care to pay down burdensome court costs, fines and fees, a new report has found.
The report — released Wednesday by the Alabama Appleseed Center for Law and Justice, UAB's Treatment Alternatives for Safer Communities and Legal Services Alabama — found that more than eight in 10 Alabamians with court debt gave up daily necessities to pay down fines, fees, restitution and court costs. And nearly four in 10 resorted to committing crimes in hopes that it would help them pay down their court debt from previous convictions and fines.
The report tracked the experiences of nearly 1,000 Alabamians who are facing court debt for themselves or for other people they care for. The report showed a system that harmed the human rights of low-income people who go through the criminal justice system regardless of their race or background, though the report did find that Alabama's race-wealth divide, coupled with over-policing of black communities, results in black people who are disproportionately affected by court debt.
"Our courts and prosecutors are supposed to be focused on the fair administration of justice," said Frank Knaack, executive director of Alabama Appleseed. "Instead, because they are placed in the role of tax assessors and collectors, they are often forced to levy harsh punishments on those unable to pay. As a result, Alabamians who cannot afford their fines and fees must make unconscionable choices – skipping food or medicine or committing crimes to pay down their court debt. Alabama must stop trying to fund the state off the backs of poor people. It is inhumane, makes us less safe, and undermines the integrity of Alabama's legal system."
Entitled "Under Pressure: How fines and fees hurt people, undermine public safety, and drive Alabama's racial wealth divide," the report blames Alabama's decision to reject equitable mechanisms for funding the state. Instead, the report's authors found that Alabama created a system in which courts and prosecutors are revenue collectors.
Each year Alabama's municipal, district, and circuit courts assess millions of dollars in court costs, fines, fees, and restitution, which the state uses to buoy the General Fund, government agencies, county and municipal funds, and the court system.
Court costs used to fund the state are disproportionately levied against low-income Alabamians, who are more likely to come in contact with police. It's particularly borne by poor people of color, who are arrested, prosecuted and convicted at higher rates than white people, largely for non-violent drug crimes. While African Americans and white people use marijuana at roughly the same rate, black Alabamians are over four times as likely to be arrested for marijuana possession.
"The over-policing of African-American communities means African Americans are far more likely than white people to face court debt," said Scott Douglas, executive director of Greater Birmingham Ministries. "This is made worse by Alabama's legacy of slavery and Jim Crow, coupled with modern-day structural racism, which has left African-American Alabamians disproportionately impoverished as compared to their white peers. Thus, not only do the racial disparities in the enforcement of Alabama's criminal laws make African Americans more likely to face court debt, but also Alabama's racial wealth divide means that African Americans are more likely to face the harsh punishments placed on those who cannot afford to pay."
People with resources are able to make timely payments for fine-only violations. But those with limited resources are unable to pay fines, resulting in more fine, jail time or debt. Others are forced to use payday lenders in order to pay off court debt, trapping them in a cycle of indebtedness that further contributes to criminal activity.
Those with money can also minimize the consequences of even criminal charges by paying to participate in diversion programs, resulting in either reduced penalties or clean records if successfully completed. People without ready access to cash are often confronted with collections fees, a loss of driver's licenses, which can hinder the ability to get a job, jail time and life-altering criminal record, according to the report.
"Equal justice under law does not exist when a person's punishment is determined by their wealth rather than their actions," said Knaack. "For example, access to diversion programs are often based on nothing more than an individual's financial well-being. Thus, people who commit the same act face very different punishments because of nothing more than how much money they have. This two-tiered justice system should have no place in Alabama."
The report was funded in part by the Annie E. Casey Foundation. The foundation's Southern Partnership to Reduce Debt works to develop strategies to lessen the impact of criminal and civil judicial fines and fees, as well as medical fees, and high-cost consumer products on communities of color.
Alabama Appleseed, a non-partisan organization, works to end poverty and achieve racial equality. It has supported legislation from Republican Sen. Dick Brewbaker in the Alabama Senate that would have reduced penalties for recreational marijuana use and a Democrat-sponsored bill that would have "banned the box," or prevented the state government from asking about criminal history on job applications.
Inmate assault injures two St. Clair prison correctional officers
The assaults happened at approximately 7:30 p.m. and both officers were taken to a local hospital and treated for those non-life-threatening injuries.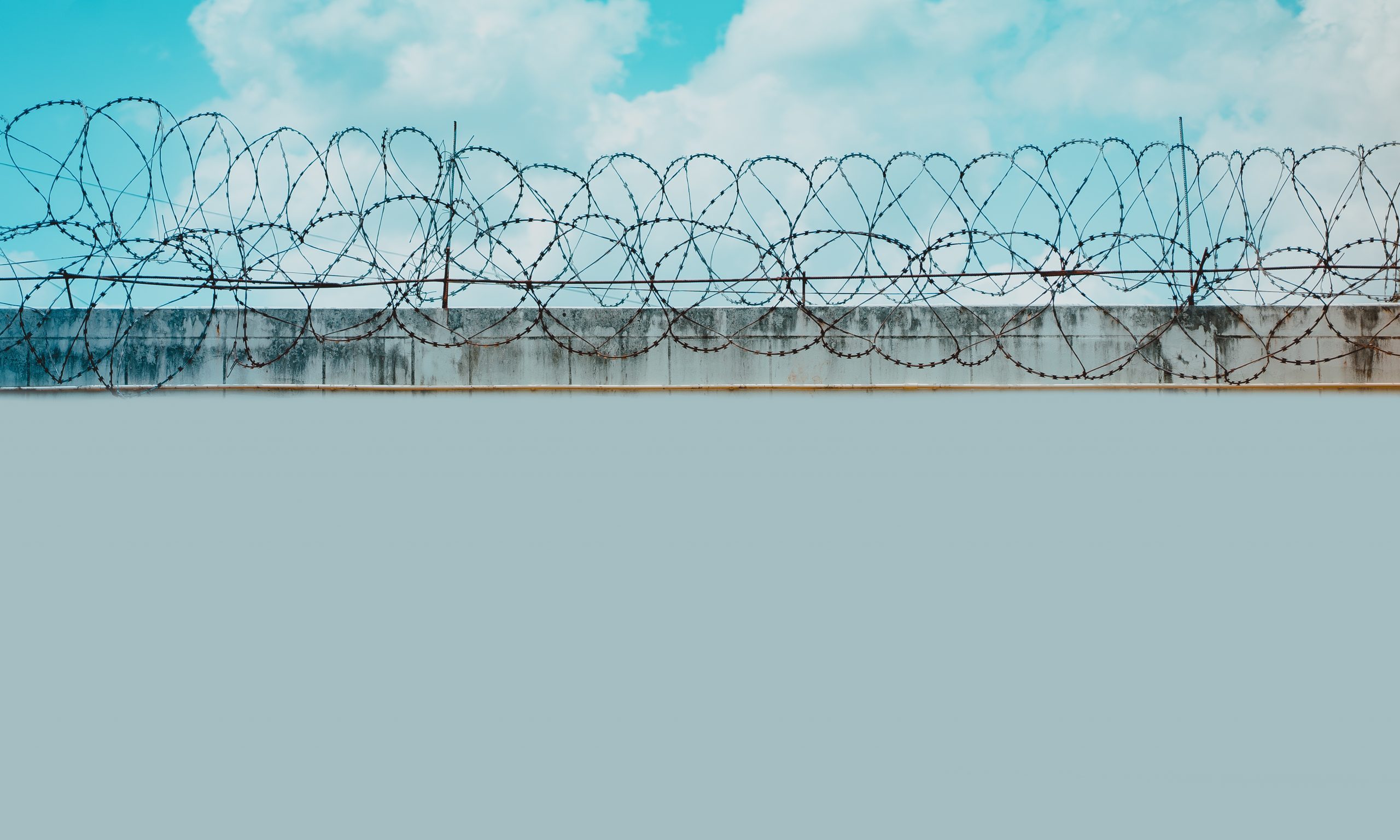 Two correctional officers at St. Clair Correctional Facility were injured in an inmate-on-officer assault on Monday, the Alabama Department of Corrections confirmed to APR.
Among the two officers who sustained non-life-threatening injuries was a basic correctional officer (BCO), a position created in May 2019, who are not Alabama Peace Officers Standards and Training Commission (APOST) certified and who have some limitations on working directly with inmates without correctional officers present.
The other officer injured was a full correctional officer, Alabama Department of Corrections spokeswoman Samantha Rose told APR in a message Friday. The assaults happened at approximately 7:30 p.m. and both officers were taken to a local hospital and treated for those non-life-threatening injuries and subsequently released, according to Rose.
"The ADOC condemns all violence in its facilities, and the actions taken by the inmate against ADOC staff are being thoroughly investigated," Rose said. "As the investigation into this incident is ongoing, we cannot provide additional detail at this time. More information will be available upon the conclusion of our investigation."
The ADOC created the new basic correctional officer position to bolster the state's woefully understaffed prisons. The creation of the position was also at the suggestion of experts ordered by a federal court to study the department's staffing problems, ADOC attorneys wrote to the court in a filing in 2019.
The ongoing lawsuit is over the state's handling of mental health in prisons.
The Southern Poverty Law Center and the Alabama Disability Advocacy Program filed the 2014 suit arguing the state was indifferent to the health of inmates dying by suicide in greater and greater numbers.
Attorneys for the plaintiffs in June argued that ADOC was far behind on the court-ordered hiring new additional officers. It has been more than two years since U.S. District Judge Myron Thompson ordered the Alabama Department of Corrections to hire an additional 2,000 correctional officers by 2022.
U.S. District Judge Myron Thompson in a previous opinion wrote that prison understaffing "has been a persistent, systemic problem that leaves many ADOC facilities incredibly dangerous and out of control."
"Taken together, ADOC's low correctional-staffing level, in the context of its severely overcrowded prisons, creates a substantial risk of serious harm to mentally ill prisoners, including continued pain and suffering, decompensation, self-injury, and suicide," Thompson's previous opinion continued.
The SPLC in court filings late last year expressed concern over the use of basic correctional officers in Alabama's overcrowded and understaffed prisons. ADOC attorneys have argued to the court, however, that BCO's are adequately trained to do their jobs and are needed for the department to hire the necessary number of officers per the court's timeline.
In a court filing on Thursday, attorneys for the plaintiffs asked the court not to again delay site visits to Alabama prisons by two experts who are tasked by the court to determine which positions should be filled by correctional officers and which by BCO's and which by another new position, called cubical correctional officers, who are to have no direct interaction with inmates.
Those visits were to begin in May, but both parties in the suit agree to wait due to the COVID-19 pandemic and the threat it posed to the experts, who are particularly vulnerable to the disease due to "age and other factors," according to court records.
Both parties again agreed to postpone those visits in June for those same reasons, those records show. ADOC seeks a third extension but attorneys for the plaintiffs argue that the experts can visit the prisons while keeping themselves, prison staff and inmates safe from harm of COVID-19 and that thousands of employees and contractors enter Alabama prisons daily.
The plaintiff's attorneys argue in the court filing that the expert guidance is needed because ADOC wishes to use BCO's and cubical correctional officers to comply with the court-ordered hiring of additional staff by Feb. 20, 2022.
"Ensuring adequate staffing is of upmost importance to address the constitutional violations underlying mental health care within ADOC," the plaintiffs' attorneys wrote to the court Thursday.
ADOC in May was employing 494 BCO's, a 57 percent increase in the number of BCO's employed in Oct. 2019, according to ADOC's staffing numbers. The number of correctional officers working in Alabama prisons fell by two percent during that time, dropping from 1,319 to 1,287.