Opinion | Maddox is pro-life, pro-gun — and the Ivey campaign is freaking out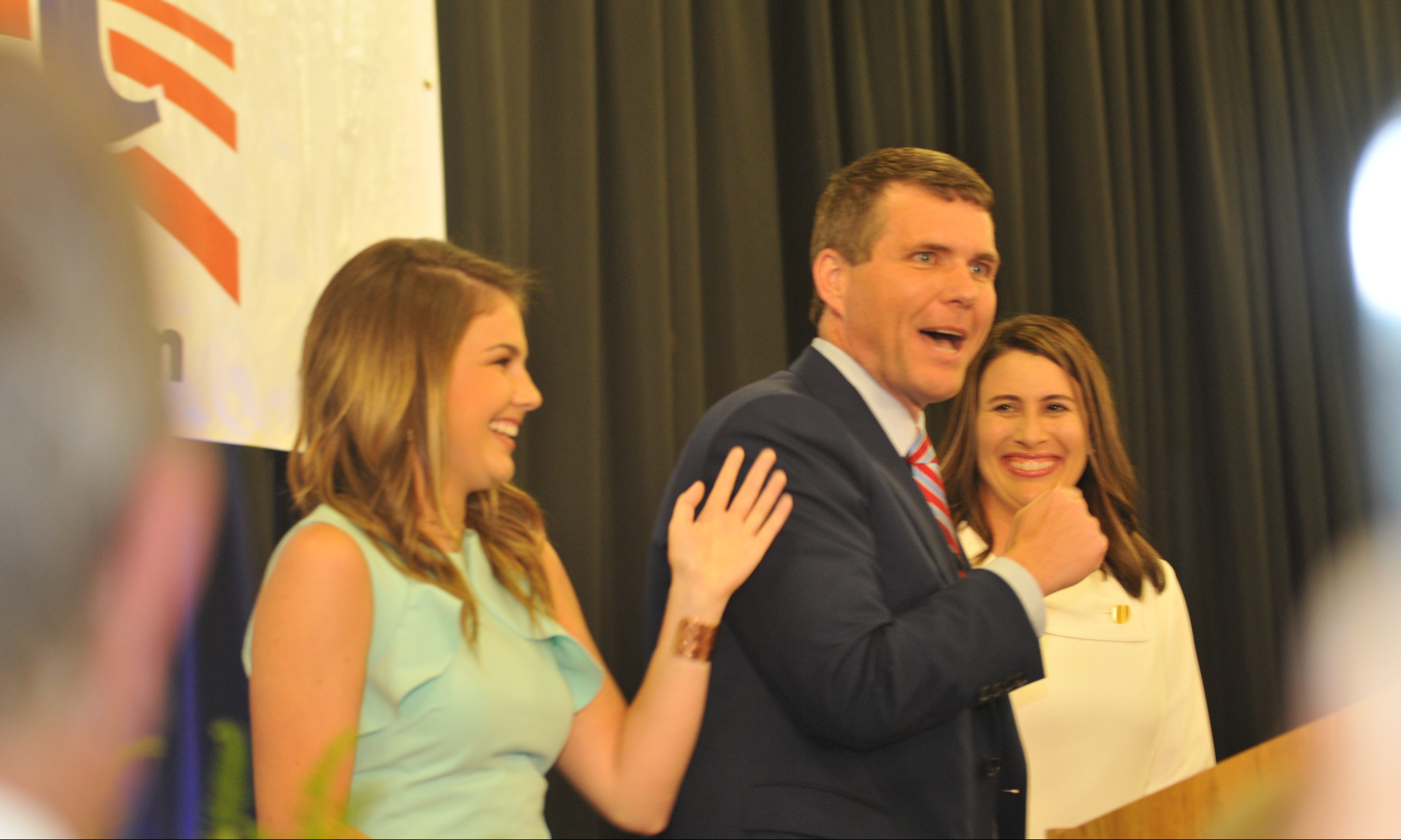 The Kay Ivey campaign threw a bit of a hissy fit earlier this week.
You probably missed it, since it took place mostly on old fashioned radio and rightwing blogs, but there was outrage aplenty.
Because Walt Maddox, who's running against Ivey for governor, released his first statewide campaign ad and revealed that he's both pro-life and pro-second amendment.
And whooooo boy, the Ivey campaign went crazy.
In a bizarre, angry statement, Ivey's handlers called Maddox a liar — an allegation for which they offered zero proof — and then tossed in some Sarah Palin-like buzzwords and pretended to be just aghast that Maddox would say such things.
"Walt Maddox promises not to lie, yet he just told two lies in 30 seconds. That takes lying to a whole new level – even for a politician like Walt Maddox," the Ivey campaign wrote, and then paused for a breath.
While that all might seem a bit over the top, it's actually understandable.
Because the phony issues of abortion and guns are all the Ivey campaign has.
If they can't use those, and instead have to run on Ivey's record of staying the hell out of sight, they're toast. And they know it.
So, they can't sit idly by and allow Maddox to tell people what he believes. They have to attack him and call him a liar.
And as proof of his lies, they offer … well, nothing.
Because mayors, like governors, don't have a voice in the abortion argument. So, Maddox has no record of opposing abortion. He has two children, so he's at least been pro-life twice. And there's nothing to suggest that he doesn't believe exactly what he says he does.
As for guns, I have a newsflash for you rightwingers: lots of people on the left own and enjoy shooting firearms of all sorts. Quite a few of us are pretty good at it. And even more of us think that owning a gun for personal protection is a right that we'd like to protect.
The fact is there are a whole bunch of Democrats who fall all over the map on both issues. Because both issues, despite what the fringes of both sides would have you believe, are incredibly complicated and nuanced.
Of course, that's not the way the Ivey campaign wants to present them. There's only abortion and not abortion, guns and not guns.
But how Ivey herself would respond to the specifics of each question — for example, what would she do in the instances of rape, or does she favor stronger protections to prevent the mentally ill from obtaining firearms — is unknown.
That's because she's refused to debate, where the specifics of complicated issues often get exposed as candidates go back and forth and voters are given an opportunity to better understand the issues and the candidates' positions.
Ivey has run scared from those, because she knows the truth.
Walt Maddox isn't some super-liberal. He's a moderate with a better track record of actually doing things. If Ivey participated in a debate with Maddox, and his actual views and ideas were presented side-by-side with hers, all the PAC money in the world couldn't save her.
Instead of debating, Ivey continues to hide behind her PR people and participate in 2-minute press scrums and softball radio interviews — places where she can toss out folksy soundbites without ever being truly challenged on her beliefs, lack of ideas and zero accomplishments.
Her handlers are hoping to do just enough to distract voters from these facts.
Maddox took away two of their shiny objects this week.
That's why they were so mad.
Print this piece
Opinion | What happened in Huntsville Wednesday night was disgraceful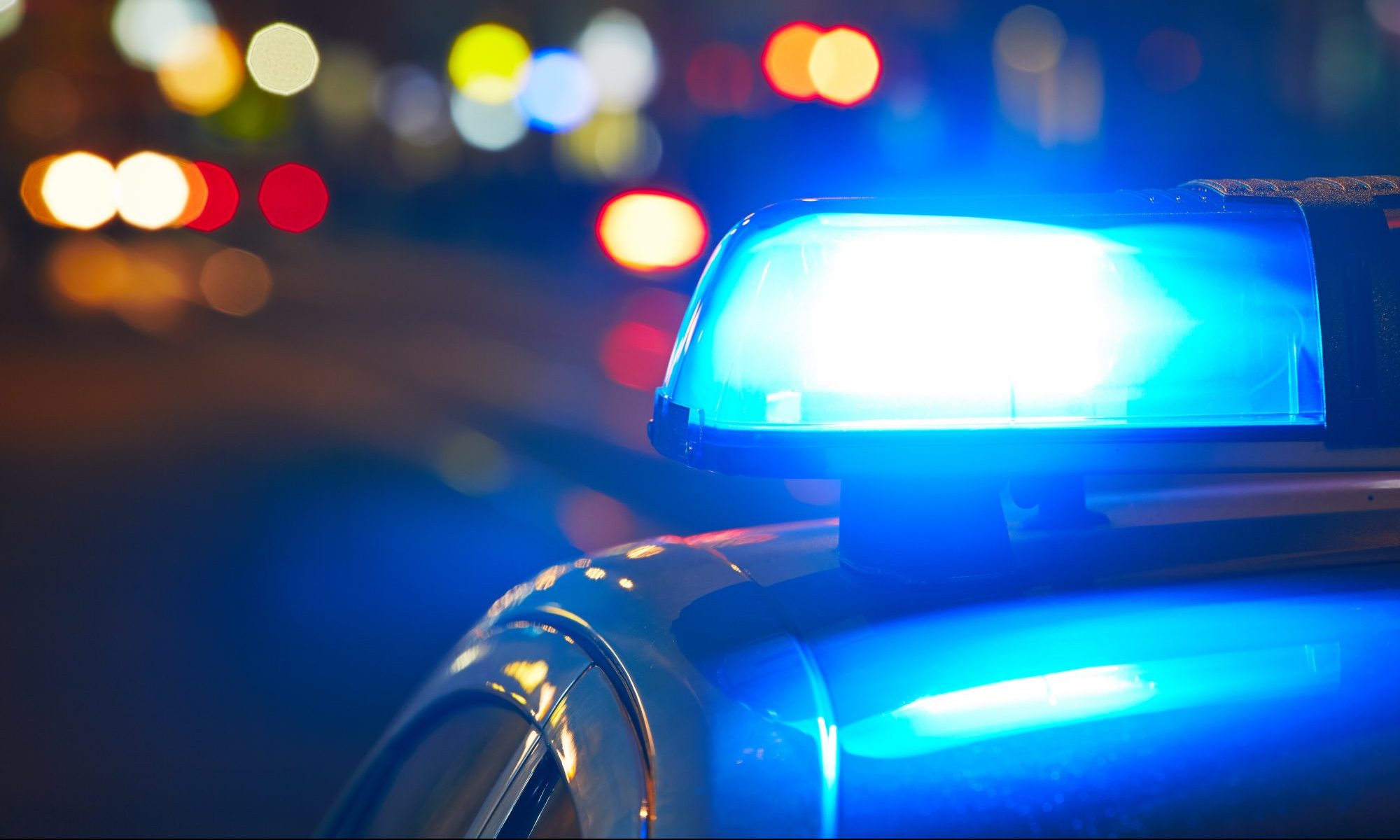 Law enforcement officers in Huntsville assaulted dozens of people Wednesday night following a peaceful protest and march. 
This is the accurate description of what took place in Huntsville. 
I don't care what you heard on "the news" or what you read on Facebook or Twitter. That's what happened. 
Following a peaceful protest downtown — for which the NAACP obtained a permit, because it planned to block traffic — dozens of protesters, gathered to speak out about police brutality of black citizens in the aftermath of the murder of George Floyd, began to march around the downtown area. 
This is their right. It is guaranteed by the U.S. constitution. 
Contrary to popular belief, and according to legal guidance posted by the American Civil Liberties Union, you do NOT need a permit to peacefully assemble. In fact, it is against the law for anyone — or any law enforcement agency — to prevent you from peacefully assembling in response to a breaking news event.  
And yet, that's exactly what happened in Huntsville. 
Huntsville Police, the Madison County Sheriff's Department and — for some reason that no one could immediately explain — the Alabama State Troopers began firing tear gas and rubber bullets at people who were peacefully marching. 
In attempting to explain why such actions occurred, Lt. Michael Johnson of HPD essentially admitted that officers acted improperly. 
He told TV station WHNT-19 that officers attempted to clear the area by telling the lawfully gathered crowd to disperse. When the crowd instead decided to exercise its right to assemble, Johnson said, officers began using force, including firing the rubber bullets at innocent men, women and children and spraying the crowd with pepper spray and tear gas. 
(Just a quick little FYI: Tear gas has been deemed a chemical agent and the Geneva Convention specifically bans its use in war. But it's still legal for police departments to toss into peaceful crowds.)
Johnson said officers used force because they weren't "going to roll the dice" and take a chance that the crowd could become hostile. 
Which — and while I'm no attorney, I feel comfortable going out on this limb — is not how the law works. You can't impose force because you believe someone might break the law. Particularly when there is no evidence of that. 
And how do we know there is no evidence of it? 
Because Johnson just kept on talking during that interview, an interview led by WHNT's Jerry Hayes, who was — and I'll put this kindly — very police-friendly. As Hayes praised the police response and told everyone that the cops really had no choice but to clear the area by gassing children, Johnson explained just how well it had all gone. 
No officers were injured, Johnson said. No property was damaged, he said. They even had single-digit arrests/detainments, he said. 
So, again, law enforcement fired rubber bullets at peacefully assembled men, women and children who didn't damage property, didn't assault police officers and had every right to march on and alongside a public street. 
It's not hard to understand why people are marching against police abuse. 
Democratic state Rep. Anthony Daniels, who represents the Huntsville area and who spoke earlier in the evening at the NAACP-organized event, compared the actions and the optics of the police attacking citizens to "Bloody Sunday" in Selma. On that day in 1965, Alabama State Troopers attacked a group of peaceful marchers because the marchers refused to disperse, and instead continued their march out of Selma towards Montgomery.
"I want someone to explain to me what the state troopers were doing at a peaceful event," Daniels said. "What happened was a disgrace. That was a peaceful protest. Those people were following the laws and were not out of line."
The same cannot be said for the officers. 
There are a number of videos of cops from various agencies firing tear gas canisters at people who are posing no threat, and in most cases are backing away from the officers, and randomly spraying down groups of people with pepper spray for no discernable reason. In one video that was viewed several hundred thousand times by late Wednesday evening, an HPD officer exits his patrol car, pepper spray in hand, and just starts strolling along, periodically dousing terrified people with the spray. 
It was disgraceful. It was ignorant. It was, most of all, simply wrong. 
There has been a lot of condemnation over the last few days of violent protests and criminal acts. And rightfully so. While many people understand and can empathize with the anger that lies beneath these protests, the majority doesn't want to watch cities burn. 
I hope the same people who condemned those acts will also speak out against the violence committed by law enforcement in Huntsville on Wednesday.
Print this piece