Hagan speaks to Anniston Kiwanis Club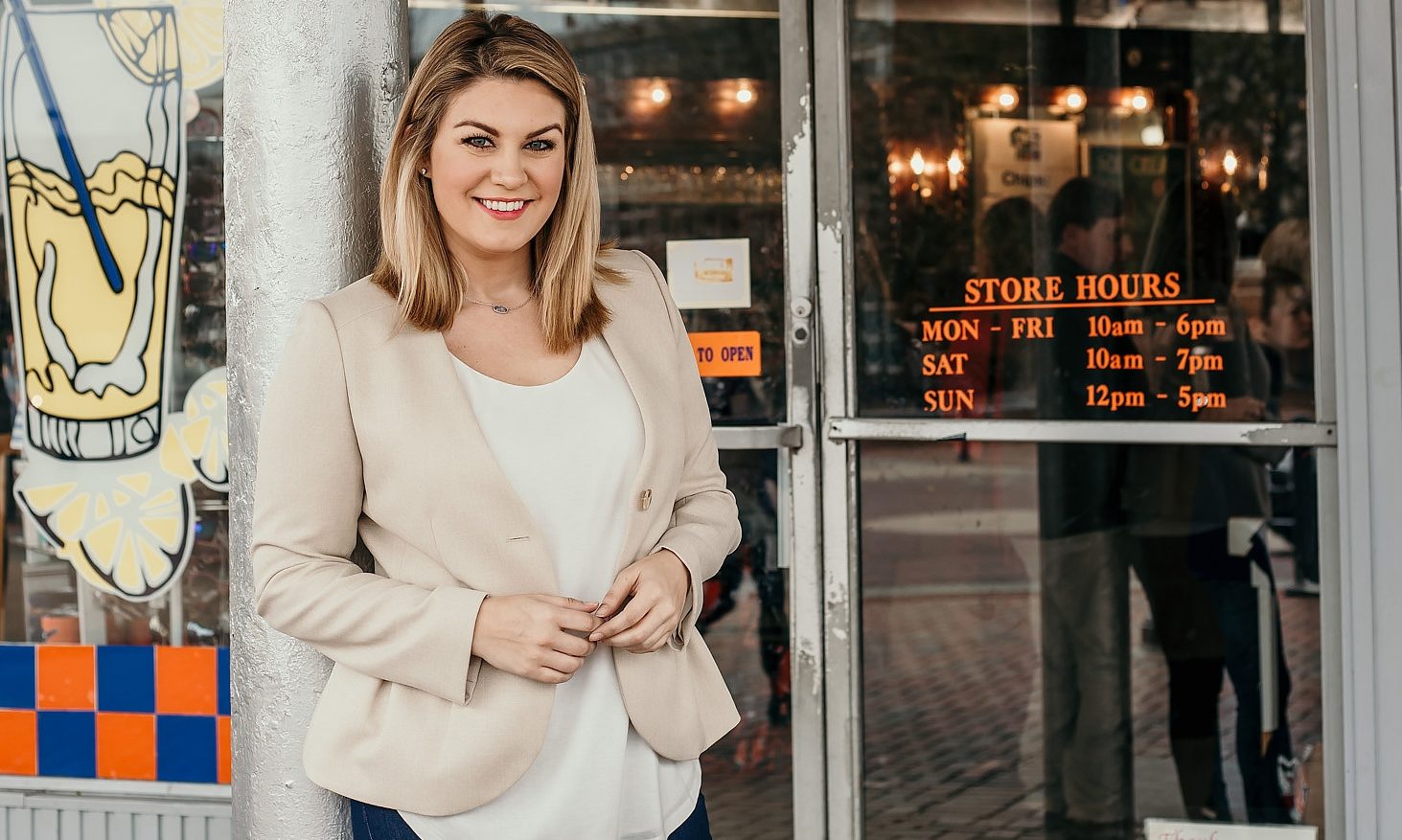 Congressional candidate Mallory Hagan (D) spoke to the Anniston Kiwanis Club's monthly membership meeting Thursday at the Anniston Country Club. Hagan was a former Miss American and Miss New York. She was most recently a TV news reporter in Columbus, Georgia, living in her native Opelika. She is running for the 3rd Congressional District
"The Kiwanis Club of Anniston has made such an enormous impact in the lives of the thousands of children in Calhoun County," Hagan said. "From assisting with the many needs of children to fundraising for causes and good old-fashioned community service, Kiwanis members have made a truly remarkable impact on their communities. This is the kind of work that we need more of in America today."
"I was proud to hear the many stories of the lives changed by the Kiwanis members of Anniston and to have the privilege of sharing my own stories of community service and activism," Hagan said. "The Miss America platform gave me the opportunity to speak and advocate for children on a national level and to help restore $18 million in the federal budget for child advocacy centers in our communities. Giving back to the community and serving others are such important parts of the way East Alabama communities thrive."
The Anniston Kiwanis Club has served the community for 88 years.
Hagan has maintained a very busy campaign schedule.
On Tuesday, Hagan was interviewed on The Young Turks, an online news show. She highlighted the issues that matter to her.
On Wednesday, Hagan cancelled campaign events so voters and supporters would be safe from the storm instead of traveling. The campaign regrouped and got administrative work done, while solidifying their plan for the last three weeks of the campaign.
Thursday, Hagan toured International Automotive Components' manufacturing facility in Anniston. The company spoke with Mallory about issues such as healthcare costs, demand for skilled workers, and the challenges tariffs may impose in the future. Hagan then joined the Anniston Kiwanis Club for their monthly meeting and spoke about her history of being an advocate for child abuse prevention with organizations like Prevent Child Abuse America, the National Children's Alliance and Safe Horizon, in Alabama and across the country.
On Friday, Hagan joined the Women's Philanthropy Board Luncheon to hear former Auburn Athletic Director David Housel speak about the importance of community and compassion in a place like Auburn. Mallory also got to meet several students from Opelika High School. Then, the campaign was off to the Lafayette High School Homecoming football game to campaign and register voters.
On Saturday, Hagan went to a breakfast hosted by the Alabama Democratic Conference and spoke with state and community leaders about how to encourage and harness the unprecedented level of voter turnout we expect across the district. Hagan then went to the International Brotherhood of Electrical Workers Union (IBEW) to talk with labor leaders about issues impacting the workforce and how to implement policies that protect workers, create conditions to improve wages, and expand workers' benefits.
This week the Hagan campaign will have phone banks in Anniston, Auburn, and Montgomery, voter registration drives, door to door canvassing, and other events.
Mallory Hagan is challenging incumbent Congressman Mike Rogers (R-Saks).
The general election will be Tuesday, November 6.
State awards CARES Act funds to counties for safe elections
The Secretary of State's office has made available online its records of how it allocated $2.2 million in federal emergency aid money to counties to prepare for the upcoming elections.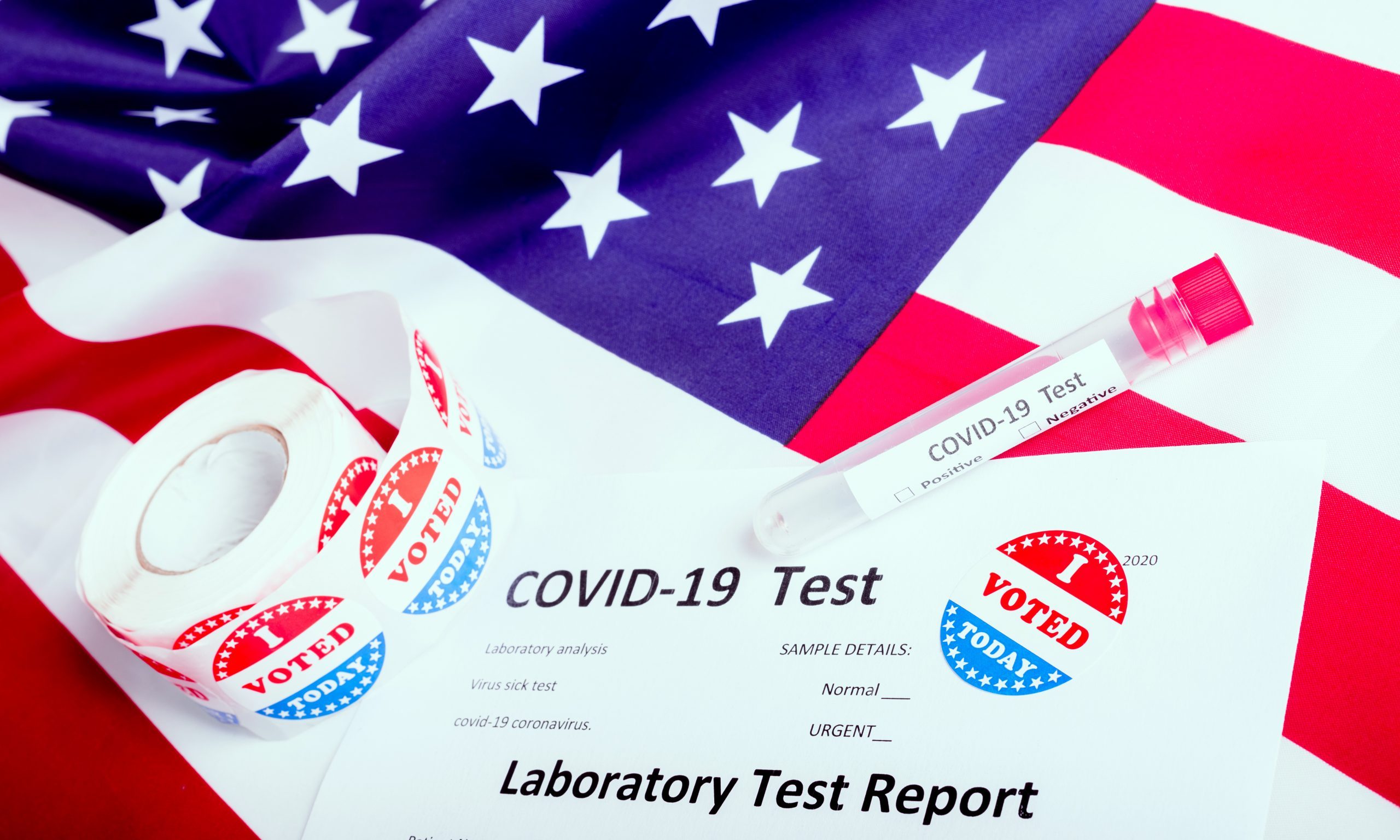 The Alabama Secretary of State's office has made available online its records of how it allocated $2.2 million in federal emergency aid money to its counties to prepare for the upcoming elections amid the pandemic.
The funding is part of $6.5 million Alabama received through the Coronavirus Aid, Relief, and Economic Security Act that Congress passed in March, which contained $400 million dedicated to helping states hold safe elections.
Alabama officials are preparing for the July 14 primary runoff and the general election on Nov. 3.
Secretary of State John Merrill has encouraged officials to purchase masks, gloves, disinfectant spray, cleaning supplies, hand sanitizer, alcohol wipes and professional cleaning services to keep polling places safe and sanitary.
Almost all the 67 counties received exactly what they asked for, save for three: Mobile, Sumter and Tuscaloosa. 
Tuscaloosa was awarded $42,766.46 but was denied $178.74 that was requested for bottled water.
"Which should tell you that we read these and went over them with a fine-toothed comb," Merrill said.
Mobile received the highest amount at nearly half a million dollars. It was denied about $3,000 for video projector equipment that Merrill said could be used for other things and therefore can be applied for through other programs. 
Nor did the county get almost $80,000 for mailers to notify voters whose smaller polling locations have been moved to larger spaces per federal social distancing guidelines. Merrill said that mailers have already been sent to every voter, rendering that cost unnecessary. His office also denied more than $15,000 for tents that would have sheltered voters waiting on lines because, he said, seniors can go to the front of any lines and others can wait in their cars if the weather compels them to.
Sumter County was denied $4,430.38 that it wanted to pay for people to take temperatures at polling sites. Merrill said that student volunteers can do that at no cost per state law.
Dallas County was the only county to request funds to supply every poll worker, election official, law enforcement officer and voter with personal protection equipment like masks, gloves, hand sanitizer, face shields and wipes. Officials asked for and received $22,950 for PPE.
"I thought that that was a great use of their resources because they probably would not have been able to purchase something like that," Merrill said.
Counties will be eligible for another round of funding for the November elections.