Opinion | Our HBCUs are at risk – we need to step up to protect them
Since 1867, Historically Black Colleges and Universities, or "HBCUs," have played a vital role in Alabama's higher education system. With 14 today, Alabama is home to the most of any state in the country. And as I said in a recent speech on the Senate floor, we don't just have the most, we have the best.
Tuskegee University is the only HBCU with a College of Veterinary Medicine, and the school produces over 75-percent of African-American veterinarians in the world. It has also just hired its first female university president, Dr. Lily McNair.
Alabama A&M University is the only 1890 land-grant university offering four Ph.D. programs. They are also the leading producer of African-Americans with Ph.Ds. in Physics.
Oakwood University is the nation's fifth-highest producer of undergraduate African-American applicants to medical school.
Alabama State University is home to the National Center for the Study of Civil Rights and African American Culture. ASU is currently doing preservation work on some never-before-seen documents such as court notions, bond documents, and official papers connected to the Montgomery bus boycott.
And Lawson State Community College was named a Champion of Change in 2011 by then-President Barack Obama.
Today, there are over 100 accredited HBCUs, both public and private, in 19 states, the District of Columbia, and the U.S. Virgin Islands. They enroll approximately 300,000 students – 80-percent of whom are African-American and 70-percent are from low-income families. While HBCUs only make up three-percent of our country's colleges and universities today, they produce nearly 20-percent of all African-American graduates.
Among HBCU graduates, there are countless trailblazing Americans who have quite literally changed the course of our history as a nation: Dr. Martin Luther King, Jr., Thurgood Marshall, Marian Wright Edelman, Langston Hughes, Katherine Johnson.
And according to the National Science Foundation, between 2002 to 2011, the top eight institutions where African-American Ph.Ds. in science and engineering earned their bachelor's degree were all HBCUs. HBCUs annually generate $14.8 billion in economic impact and add more than 134,000 jobs for local and regional economies. Based on a report in 2014, Alabama HBCU graduates can expect total earnings of $130 billion in their lifetimes. I could go on and on.
For all of these incredible achievements, HBCUs in Alabama and across the country are working against the strong headwinds of serious financial struggles.
The Government Accountability Office recently investigated the capital finance needs of HBCUs. Its report estimates that 46-percent of all HBCU buildings are in need of repair or replacement. This is due to deferred maintenance, the evolution of higher education and technology, and the fact that many of these buildings are state or federal registered historic places. For example, Tuskegee University is designated as a National Historic Site by Congress.
That is a remarkable figure – and it is wholly unacceptable.
But this is not a surprise for those who understand the challenges these institutions have long faced. HBCUs lack a plethora of revenue sources – public HBCUs heavily rely on state and federal grants, appropriations, and bonds. Private HBCUs have to rely on private or alumni giving and tuition fees. On top of that, the GAO found that the average endowment of an HBCU is half the size of a similarly sized non-HBCU.
None of the 90 institutions of higher education in the country with endowments greater than $1 billion is an HBCU.
This results in an endless cycle for these schools that have contributed so greatly to our country and the talented students they serve. With their limited revenue sources and the discrimination they face in the bond market, it is difficult to maintain campus buildings that attract high enrollment. Lower enrollment just leads to even less tuition and fees collected. And the cycle continues.
But I don't just want to talk about problems without offering a solution.
Recently, I introduced the Strengthening Minority-Serving Institutions Act that will permanently extend and increase federal funds to all minority-serving institutions. Most federal funds are currently set to expire after Fiscal Year 2019.
My bill goes beyond just supporting our HBCUs, but is inclusive of other minority-serving schools like those that primarily admit Asian Americans, Pacific Islanders, Alaska Natives and Native Hawaiians, Native Americans, and Hispanic Americans, among others.
With this legislation, we increase mandatory funding from $255 million to $300 million for these institutions.
They will be able to put that money to good use for infrastructure improvements, technology upgrades, and other critical needs that have gone unfulfilled.
This won't solve all of the challenges HBCUs are working hard to overcome, but it's a step in the right direction—and it's the right thing to do for these schools that are part of the very foundation of our higher education system.
Print this piece
Opinion | Tough times show what makes our country great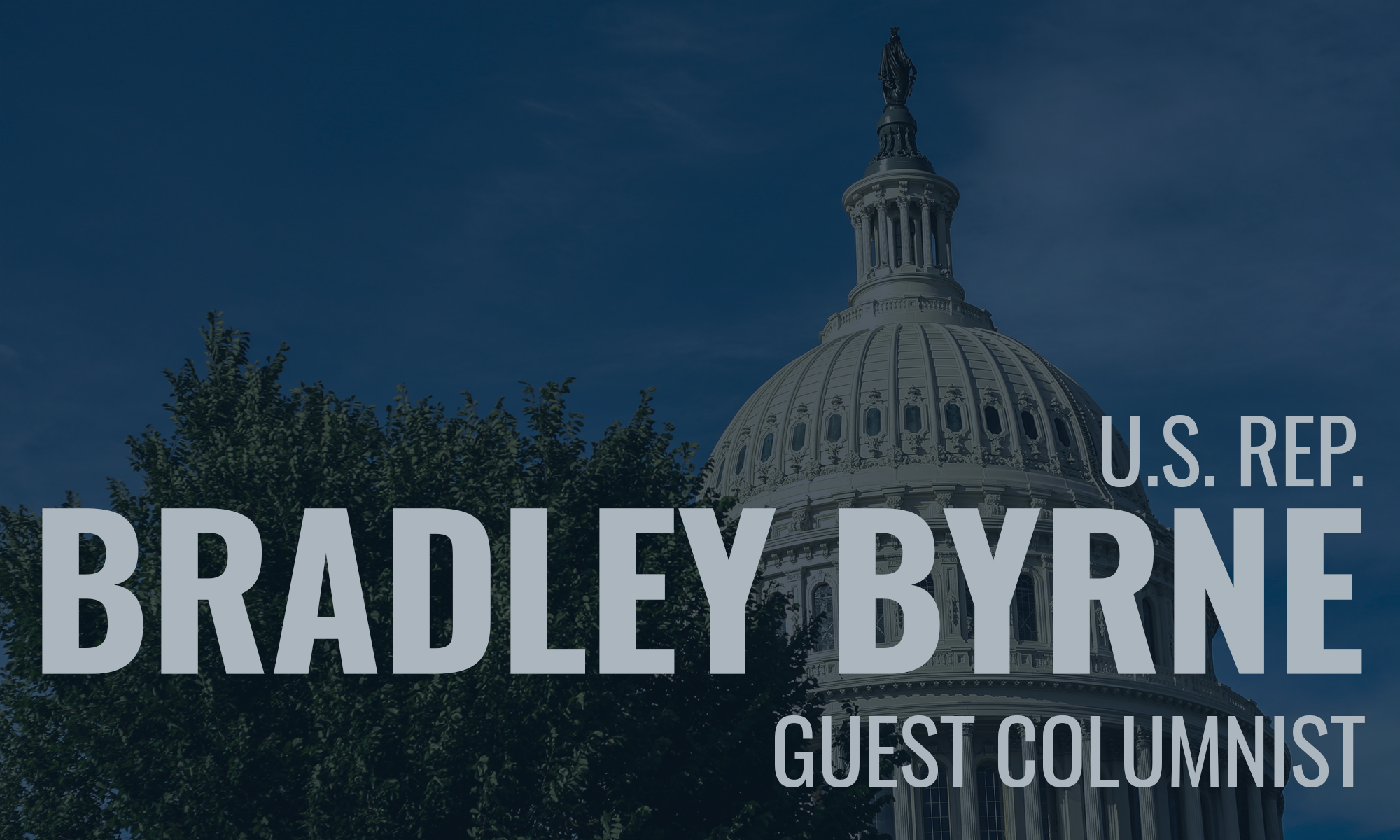 This year, during the midst of the coronavirus pandemic, Memorial Day provided an even more unique opportunity to reflect upon what makes our nation great and the shared values we hold as a people.  Though our celebrations may have been scaled down, the greatness of our country is, in many ways, more apparent in challenging times like these.
The struggles we are going through together as a nation are real and impactful.  The coronavirus overwhelmingly targets seniors and those with preexisting conditions.  As a result, nursing homes and long-term care facilities have been hit hard.  More than 36,000 residents and staff have died after coming down with Covid-19, more than a third of all deaths in our country that have been attributed to the virus.  Sadly, many of our cherished veterans have been among those lost to the virus.  Of all the tributes to those we have lost, the stories of our veterans are especially moving.
But there are bright spots in coronavirus medical research.  Testing quality and access has improved significantly.  And as we learn more about the virus, we are better able to prevent and treat Covid-19.  The hospitalization rate for those diagnosed with the virus is 3.4 percent, and the CDC estimates that 35 percent of all infected people are asymptomatic.  Taking this into account, the infection fatality rate is likely around 0.2 percent or 0.3 percent.  While that is still 2 to 3 times higher than the flu, the coronavirus is nothing like the killer some predicted early on.
Without question, the economy has taken a hit.  Unemployment levels are higher than any time since the Great Depression.  Our small businesses shed more than 11 million jobs in April.  That's more than half of the 20 million private sector jobs lost last month.  
However, Congressional action to cushion the blow has helped.  More than 4.4 million small businesses have been approved for a loan through the Paycheck Protection Program, and over $511 billion has been processed in aid.  In Alabama, at least 60,457 loans have been made for a whopping $6,136,772,466.  The bulk of this aid to small businesses must go towards employee paychecks, ensuring that more Americans are able to keep their jobs.  In addition to the Paycheck Protection Program, nearly 431,000 Economic Injury Disaster Loans have been processed to assist small businesses during this crisis.  Alabama businesses have received 4,728 EIDL loans for $376,897,450.
There is no question that small businesses will face new challenges going forward.  Evolving ways we interact with one another and patronize businesses, including new occupancy limitations, will make staying in business more difficult.  That's why it is so important for our economy to continue opening sooner rather than later.  You and I can do our part by visiting businesses and restaurants in our community.  Importantly, the foundation of our economy was strong before coronavirus spread prevention measures were enacted nationwide.  So, the country can and will rebound from this.  Prosperity will return.
One only needs to look at what is happening on the other side of the globe to be thankful for our nation.  The brutal Chinese Communist Party, whose mismanagement and dishonesty during the initial outbreak of the virus cost countless lives across the globe, is using the pandemic as an excuse to ramp up authoritarian measures.  The people of Hong Kong are suffering a loss of freedom that dwarfs the sacrifices we have made to stop the spread.
The American people have responded to crisis after crisis with resilience and togetherness, and we will do so again.  We may not have participated in all of our Memorial Day traditions, but we can still honor the fallen by treasuring the country and values they sacrificed to preserve.  That's what makes our country great.
Print this piece