Opinion | Our HBCUs are at risk – we need to step up to protect them
Since 1867, Historically Black Colleges and Universities, or "HBCUs," have played a vital role in Alabama's higher education system. With 14 today, Alabama is home to the most of any state in the country. And as I said in a recent speech on the Senate floor, we don't just have the most, we have the best.
Tuskegee University is the only HBCU with a College of Veterinary Medicine, and the school produces over 75-percent of African-American veterinarians in the world. It has also just hired its first female university president, Dr. Lily McNair.
Alabama A&M University is the only 1890 land-grant university offering four Ph.D. programs. They are also the leading producer of African-Americans with Ph.Ds. in Physics.
Oakwood University is the nation's fifth-highest producer of undergraduate African-American applicants to medical school.
Alabama State University is home to the National Center for the Study of Civil Rights and African American Culture. ASU is currently doing preservation work on some never-before-seen documents such as court notions, bond documents, and official papers connected to the Montgomery bus boycott.
And Lawson State Community College was named a Champion of Change in 2011 by then-President Barack Obama.
Today, there are over 100 accredited HBCUs, both public and private, in 19 states, the District of Columbia, and the U.S. Virgin Islands. They enroll approximately 300,000 students – 80-percent of whom are African-American and 70-percent are from low-income families. While HBCUs only make up three-percent of our country's colleges and universities today, they produce nearly 20-percent of all African-American graduates.
Among HBCU graduates, there are countless trailblazing Americans who have quite literally changed the course of our history as a nation: Dr. Martin Luther King, Jr., Thurgood Marshall, Marian Wright Edelman, Langston Hughes, Katherine Johnson.
And according to the National Science Foundation, between 2002 to 2011, the top eight institutions where African-American Ph.Ds. in science and engineering earned their bachelor's degree were all HBCUs. HBCUs annually generate $14.8 billion in economic impact and add more than 134,000 jobs for local and regional economies. Based on a report in 2014, Alabama HBCU graduates can expect total earnings of $130 billion in their lifetimes. I could go on and on.
For all of these incredible achievements, HBCUs in Alabama and across the country are working against the strong headwinds of serious financial struggles.
The Government Accountability Office recently investigated the capital finance needs of HBCUs. Its report estimates that 46-percent of all HBCU buildings are in need of repair or replacement. This is due to deferred maintenance, the evolution of higher education and technology, and the fact that many of these buildings are state or federal registered historic places. For example, Tuskegee University is designated as a National Historic Site by Congress.
That is a remarkable figure – and it is wholly unacceptable.
But this is not a surprise for those who understand the challenges these institutions have long faced. HBCUs lack a plethora of revenue sources – public HBCUs heavily rely on state and federal grants, appropriations, and bonds. Private HBCUs have to rely on private or alumni giving and tuition fees. On top of that, the GAO found that the average endowment of an HBCU is half the size of a similarly sized non-HBCU.
None of the 90 institutions of higher education in the country with endowments greater than $1 billion is an HBCU.
This results in an endless cycle for these schools that have contributed so greatly to our country and the talented students they serve. With their limited revenue sources and the discrimination they face in the bond market, it is difficult to maintain campus buildings that attract high enrollment. Lower enrollment just leads to even less tuition and fees collected. And the cycle continues.
But I don't just want to talk about problems without offering a solution.
Recently, I introduced the Strengthening Minority-Serving Institutions Act that will permanently extend and increase federal funds to all minority-serving institutions. Most federal funds are currently set to expire after Fiscal Year 2019.
My bill goes beyond just supporting our HBCUs, but is inclusive of other minority-serving schools like those that primarily admit Asian Americans, Pacific Islanders, Alaska Natives and Native Hawaiians, Native Americans, and Hispanic Americans, among others.
With this legislation, we increase mandatory funding from $255 million to $300 million for these institutions.
They will be able to put that money to good use for infrastructure improvements, technology upgrades, and other critical needs that have gone unfulfilled.
This won't solve all of the challenges HBCUs are working hard to overcome, but it's a step in the right direction—and it's the right thing to do for these schools that are part of the very foundation of our higher education system.
Opinion | On the Nov. 3 ballot, vote "no" on proposed Amendment 1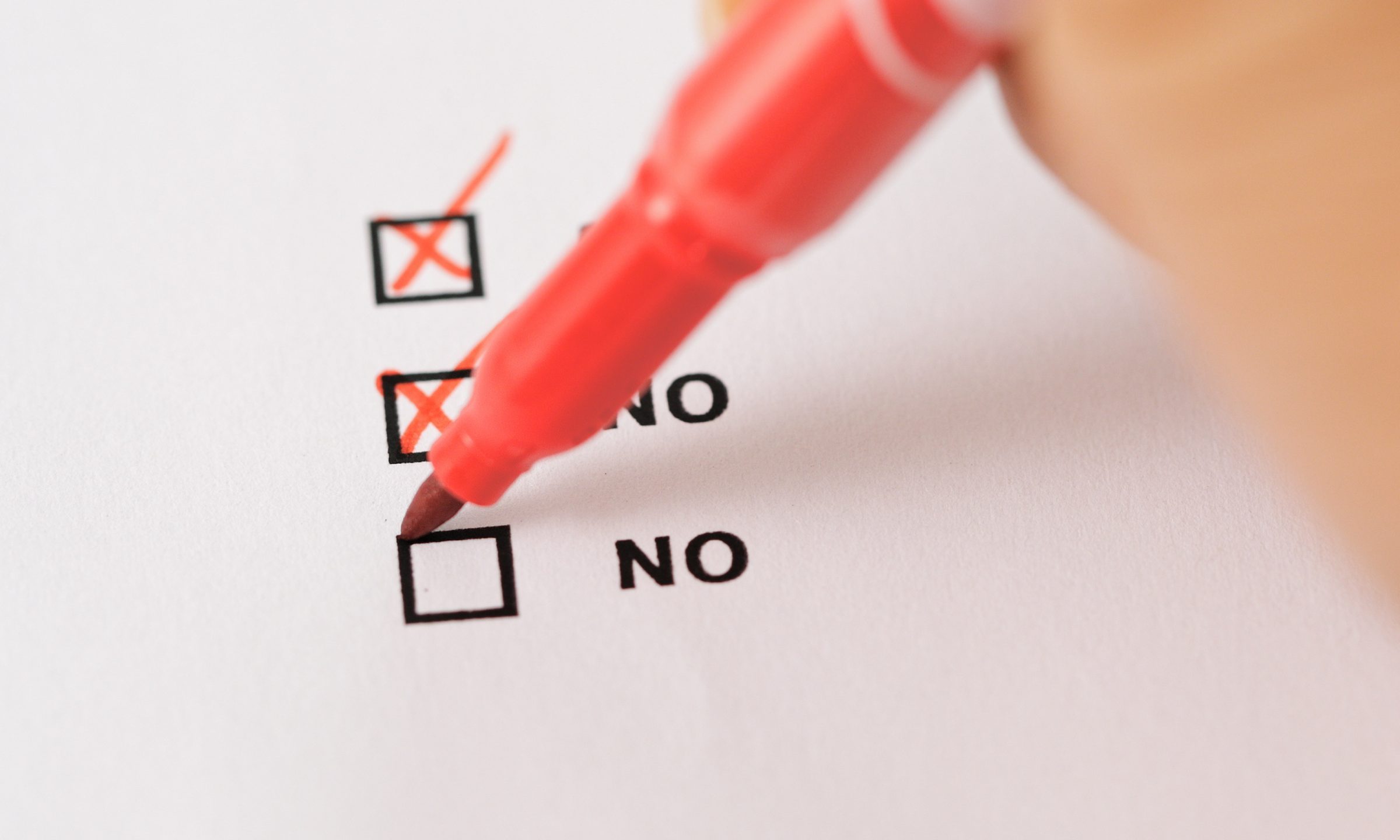 On Nov. 3, 2020, all Alabama voters should vote "no" on proposed Amendment 1. Vote no on Amendment 1 because it could allow state law changes to disenfranchise citizens whom the Legislature does not want to vote. Because Amendment 1 has no practical purpose and because it opens the door to mischief, all voters are urged to vote no.
Currently, the Alabama Constitution provides that "Every citizen of the United States…" has the right to vote in the county where the voter resides. Amendment 1 would delete the word "every" before citizen and replace it with "only a" citizen.
In Alabama, the only United States citizens who cannot vote today are most citizens who have been convicted of a felony of moral turpitude. These felonies are specifically identified in Ala. Code 17-3-30.1.
Without Amendment 1, the Alabama Constitution now says who can vote: every citizen. If voters approve Amendment 1, the Alabama Constitution would only identify a group who cannot vote. With Amendment 1, we, the citizens of the United States in Alabama, thus would lose the state constitutional protection of our voting rights.
In Alabama, no individual who is not a United States citizens can vote in a governmental election. So, Amendment 1 has no impact on non-citizens in Alabama.
Perhaps the purpose of Amendment 1 could be to drive voter turnout of those who mistakenly fear non-citizens can vote. The only other purpose for Amendment 1 would be allowing future Alabama state legislation to disenfranchise groups of Alabama citizens whom a majority of the legislature does not want to vote.
In 2020, the ballots in Florida and Colorado have similar amendments on the ballots. As in Alabama, Citizens Voters, Inc., claims it is responsible for putting these amendments on the ballots in those states. While Citizens Voters' name sounds like it is a good nonprofit, as a 501(c)(4), it has secret political donors. One cannot know who funds Citizen Voters and thus who is behind pushing these amendments with more than $8 million in dark money.
According to Citizen Voter's website, the stated reason for Amendment 1 is that some cities in several other states allow non-citizens to vote. My understanding is that such measures are rare and only apply to voting for local school boards.
And why would a local government's deciding that non-citizens can vote for local school boards be a state constitutional problem? Isn't the good government practice to allow local control of local issues? And again, this issue does not even exist in Alabama.
The bigger question, which makes Amendment 1's danger plain to see, is why eliminate the language protecting "every" citizen's right to vote? For example, Amendment 1 could have proposed "Every citizen and only a citizen" instead of deleting "every" when adding "only a" citizen. Why not leave the "every" citizen language in the Alabama Constitution?
Amendment 1 could allow Alabama new state legislation to disenfranchise some Alabama citizens. Such a change would probably violate federal law. But Alabama has often had voting laws that violated federal law until a lawsuit forced the state of Alabama not to enforce the illegal state voting law.  
The most recent similar law in Alabama might be 2011's HB56, the anti-immigrant law. Both HB56 and Amendment 1 are Alabama state laws that out-of-state interests pushed on us. And HB56 has been largely blocked by federal courts after expensive lawsuits.
Alabama's Nov. 3, 2020, ballot will have six constitutional amendments. On almost all ballots, Amendment 1 will be at the bottom right on the first page (front) of the ballot or will be at the top left on the second page (back) of the ballot.
Let's keep in our state constitution our protection of every voters' right to vote.
Based on Amendment 1's having no practical benefit and its opening many opportunities for mischief, all Alabama voters are strongly urged to vote "no" on Amendment 1.