Trump approves Emergency Disaster Declaration for Alabama counties impacted by Hurricane Michael
President Donald Trump approved an Emergency Disaster Declaration for the state of Alabama in response to Gov. Kay Ivey's request on Oct. 11. The Federal Emergency Management Agency Public Assistance Program will provide assistance under category B to Alabama counties impacted by Hurricane Michael.
"I greatly appreciate President Trump approving our request for federal assistance," Ivey said. "Alabama has suffered damage, but we have also stepped in to help our neighbors. This assistance will help us recover some of the cost of response and recovery efforts conducted by the state and local governments. This will be a huge benefit to the smaller communities in Alabama that have been affected."
Alabama has received a Federal Emergency Declaration for the state and the following counties: Dale, Geneva, Henry, and Houston. The Emergency Declaration is to help local and state governments cover costs associated with preparing and responding to Hurricane Michael.
Under the Public Assistance Program, assistance will be provided at 75 percent federal funding for approved costs related to the storm.
"Working together with our federal partners is an important part of helping Alabamians move back to some sense of normalcy when impacted by a storm like Hurricane Michael," Alabama EMA Director Brian Hastings said. "We are extremely thankful that although Hurricane Michael was a historic storm our state did not encounter any loss of life."
The Alabama Emergency Management Agency is working with all impacted areas to assess damages in order to possibly qualify for additional assistance to aid in the repairs to infrastructure and the collection and disposal of debris.
Hurricane Michael came ashore at Mexico Beach, Florida as a very strong Category Four Hurricane, the strongest storm to ever impact the Florida panhandle. The storm surge destroyed beach front homes while the winds which reached 155 miles per hour destroyed homes and businesses across Florida, Alabama, Georgia, and the Carolinas.
The storm also devastated many farms and ranches where barns were destroyed, fences knocked down, livestock killed, and crops, particularly cotton, was flattened and ruined. The disaster declaration means that farmers and ranchers in Barbour, Dale, Geneva, Henry, and Houston counties may be eligible for assistances through the NRCS.
USDA-Natural Resources Conservation Service (NRCS) State Conservationist for Alabama Ben Malone announced the special financial assistance sign up for Alabama farmers and ranchers who suffered damage to working lands and livestock mortality because of Hurricane Michael.
Affected producers can sign up for the Environmental Quality Incentives Program (EQIP). The first batching period will end on October 26, 2018. A second signup period will end on November 9, 2018.
This assistance is available to individual farmers and ranchers to aid in recovery efforts on their properties and does not apply to local governments or other entities. Farmers can apply for assistance including: Emergency Animal Mortality Management, Clearing and Snagging, and Obstruction Removal. The NRCS recommends that farmers seeking assistance for any mass mortality event immediately notify the Alabama Department of Agriculture & Industries if they haven't already done so.
Socially disadvantaged, veteran, limited resource, and beginning farmers and ranchers can receive up to 50 percent advanced payment for purchasing materials or contracting.
For more information about NRCS and its programs, visit your local USDA Service Center to determine eligibility. Individuals are not eligible for USDA programs until they have completed the Farm Bill eligibility requirements.
Be sure to notify your crop insurer of Hurricane Michael losses. Inform your home and/or home insurers about any claims. The Federal Emergency Management Agency (FEMA) may also provide some assistance to homeowners and business owners.
The Alabama Farmers Federation has established a relief fund to directly benefit farmers and ranchers.
"Farmers in south Alabama have received an outpouring of support from neighbors and people across the country," said Federation President Jimmy Parnell. "Many have asked where they can donate to help farmers who've lost their crops and barns, so we have created a special fund within the Alabama Farmers Agriculture Foundation to accept these gifts."
Donations are tax deductible and may be made at AlabamaFarmersFoundation.org or send checks payable to Alabama Farmers Agriculture Foundation to P.O. Box 11000, Montgomery, AL 36191.
"Hurricane Michael devastated crops, homes, barns and livelihoods in the Wiregrass," said Parnell, who is also president of the foundation. "Farmers are resilient, but recovery takes time and money. Alabama producers are grateful for financial help from friends and supporters — and covet your thoughts and prayers during the rebuilding process."
(Original reporting by ALFA's Brandon McCray contributed to this report.)
U.S. Supreme Court rules Alabama can ban curbside voting
"The District Court's modest injunction is a reasonable accommodation, given the short time before the election," the three dissenting justices wrote.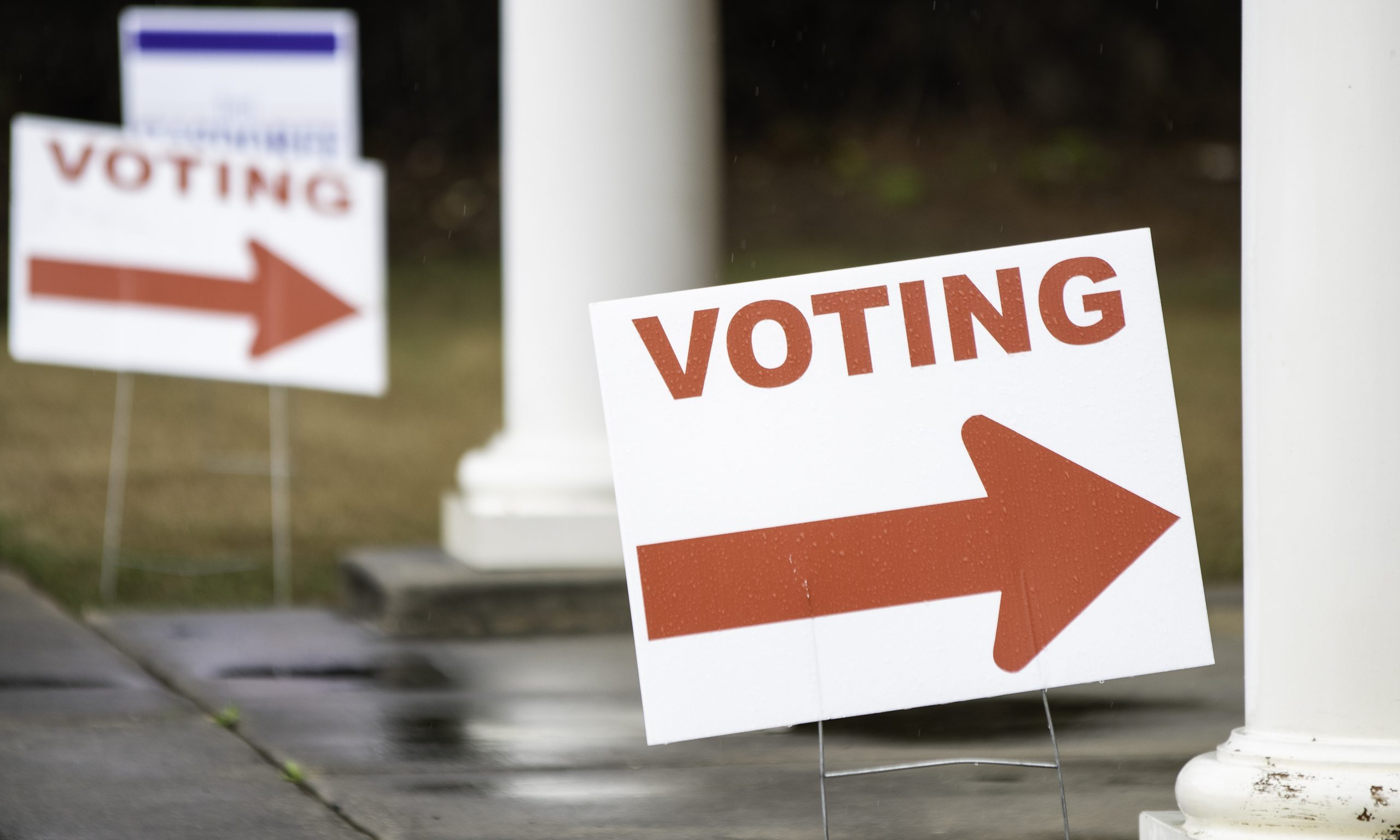 The Supreme Court, in a 5-3 decision, allowed Alabama Secretary of State John Merrill to ban curbside voting, staying a district court injunction that had allowed some counties to offer curbside voting in the Nov. 3 election amid the COVID-19 pandemic.
The Supreme Court's majority in its order declined to write an opinion, but Justices Stephen Breyer, Elena Kagan and Sonya Sotomayor's five-page dissent is included.

The lawsuit — filed by the NAACP Legal Defense and Educational Fund, Southern Poverty Law Center, American Civil Liberties Union, ACLU of Alabama and Alabama Disabilities Advocacy Program — was brought on behalf of several older Alabamians with underlying medical conditions.
"The District Court's modest injunction is a reasonable accommodation, given the short time before the election," the three dissenting justices wrote. 
Sotomayor, who wrote the dissent, closed using the words of one of the plaintiffs in the case. 
"Plaintiff Howard Porter Jr., a Black man in his seventies with asthma and Parkinson's disease, told the District Court, '[So] many of my [ancestors] even died to vote. And while I don't mind dying to vote, I think we're past that – We're past that time,'" Sotomayor wrote. 
Alabama Secretary of State John Merrill on Wednesday applauded the Supreme Court's decision. 
"I am proud to report the U.S. Supreme Court has now blocked a lower court's order allowing the fraudulent practice of curbside voting in the State of Alabama," Merrill said in a statement. "During the COVID-19 pandemic, we have worked diligently with local election officials in all 67 counties to offer safe and secure voting methods – including through the in-person and mail-in processes. I am glad the Supreme Court has recognized our actions to expand absentee voting, while also maintaining the safeguards put into place by the state Legislature."
"The fact that we have already shattered voter participation records with the election still being 13 days away is proof that our current voting options are easy, efficient, and accessible for all of Alabama's voters," Merrill continued. "Tonight's ruling in favor of election integrity and security is once again a win for the people of Alabama."
Sherrilyn Ifill, president and director-counsel of the NAACP Legal Defense and Education Fund, expressed frustration after the ruling in a tweet.
"Another devastating loss for voters and a blow for our team fighting to ensure safe voting for Black and disabled voters in Alabama. With no explanation, the SCOTUS allows Alabama to continue making it as hard as possible for COVID-vulnerable voters," Ifill wrote.
Curbside voting is not explicitly banned by state law in Alabama, but Merrill has argued that because the practice is not addressed in the law, he believes it to be illegal. 
A panel of federal appeals court judges on Oct. 13 reversed parts of U.S. District Judge Abdul Kallon's Sept. 30 order ruling regarding absentee voting in the upcoming Nov. 3 elections, but the judges let the previous ruling allowing curbside voting to stand. 
In his Sept. 30 ruling, Kallon wrote that "the plaintiffs have proved that their fears are justified" and the voting provisions challenged in the lawsuit "unduly burden the fundamental Constitutional rights of Alabama's most vulnerable voters and violate federal laws designed to protect America's most marginalized citizens."
Caren Short, SPLC's senior staff attorney, in a statement said the Supreme Court's decision has curtailed the voting rights of vulnerable Alabamians.
"Once again, the Supreme Court's 'shadow docket' – where orders are issued without written explanation – has curtailed the voting rights of vulnerable citizens amidst a once-in-a-century public health crisis. After a two-week trial, a federal judge allowed counties in Alabama to implement curbside voting so that high-risk voters could avoid crowded polling locations," Short said. "Tonight's order prevents Alabama counties from even making that decision for themselves. Already common in states across the South and the country before 2020, curbside voting is a practice now encouraged by the Centers for Disease Control and Prevention (CDC). It should be a no-brainer to implement everywhere during a pandemic; the Alabama Secretary of State unfortunately disagrees, as does the Supreme Court of the United States."