Death sentence for man who threw his four children off Dauphin Island Bridge death reduced to life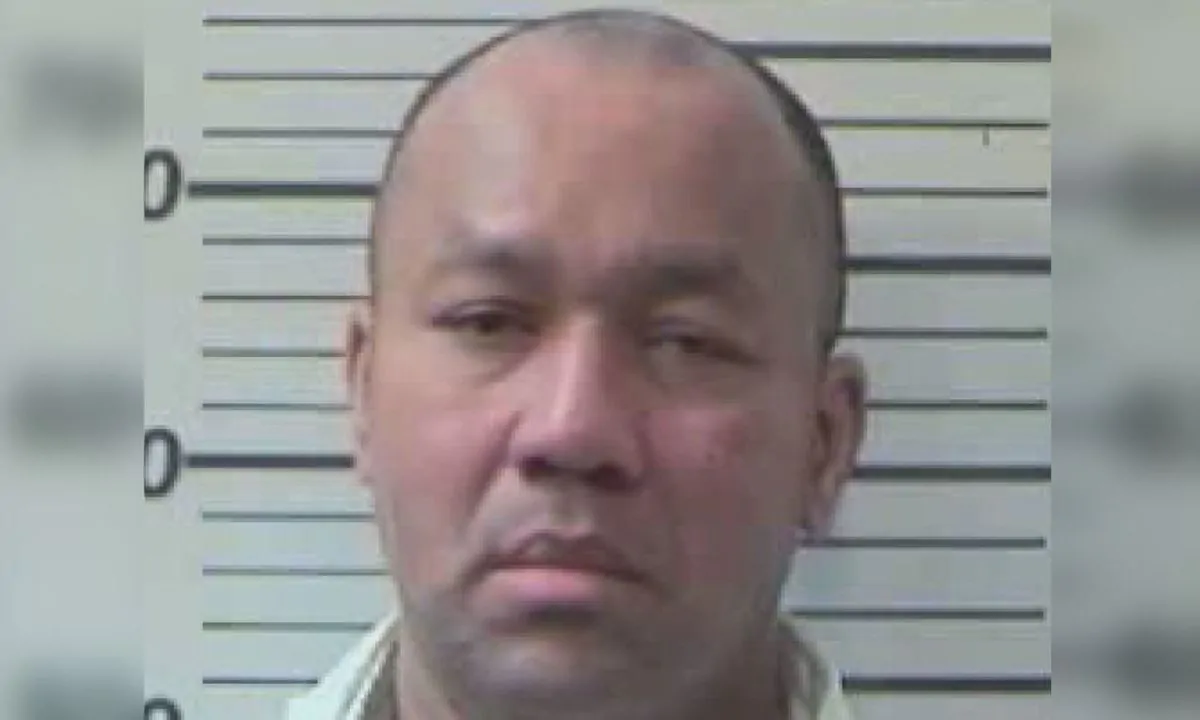 A Vietnamese immigrant who threw his four children off the Dauphin Island Bridge had his death sentenced reduced to life without parole Monday. Lam Luong was convicted by a jury in 2009.
That sentence was appealed by the American Civil Liberties Union (ACLU) who argued that Luong was intellectually impaired thus according to U.S. Supreme Court precedent Atkins versus Virginia could not be executed. The Mobile County court ultimately agreed and the sentence of death was reduced to life in prison without parole in a hearing on Monday.
State School Board member Jackie Zeigler (R), who represents Mobile and six other counties on the state school board, was a teacher at the Dauphin Island School.
"This was a tragic case of pure evil. For a father to kill his own four children is unimaginable. He is allowed to live, but the four innocent angels lost their lives that day on our bridge," Jackie Zeigler said in a statement.
This ruling comes after a nine-year appeal process.
State Auditor Jim Zeigler (R) said in a statement, "Lam Luong is an appropriate example for why we have a death penalty. He killed his four young children, but his own life has been spared by liberal policies. It was decided that his IQ is too low for execution. He knew he was mad with his wife. He knew she loved their four children. He knew the worst thing he could do to her was to kill their four children. He knew enough to take them to the Dauphin Island Bridge and throw them off. Notice with great benefit that he did not throw himself off — only the children who trusted him."
After Luong's conviction, the ACLU claims they uncovered extensive mitigating evidence that trial lawyers had not found, including information suggesting that he had an intellectual disability. After further exploration and testing, experts hired by the ACLU and the state of Alabama concluded that Luong did, in fact, have an intellectual disability, which would make his execution unconstitutional according to the U.S. Supreme Court.
"Mr. Luong was convicted and sentenced to death by a process that was both unfair and unconstitutional," said ACLU senior staff attorney Anna Arceneaux. "The trial court rushed to try Mr. Luong, a process that represented the fastest capital case to go to trial in Mobile. And in the face of intense community pressure, his lawyers and the court alike missed the obvious signs of Mr. Luong's intellectual disability and severe mental illness."
"Experts with both the ACLU and the state of Alabama agree that Mr. Luong meets the criteria for intellectual disability and therefore is ineligible for execution under the United States Constitution," Arceneaux said. "Everyone deserves a fair trial — something that Mr. Luong did not have, as the Alabama Court of Criminal Appeals and several judges on the Alabama Supreme Court have recognized. Today's ruling is essential in righting that wrong."
"Sparring Lam Luong the death penalty is not an appropriate sentence," Auditor Zeigler concluded.
Trump Truck and boat parades this weekend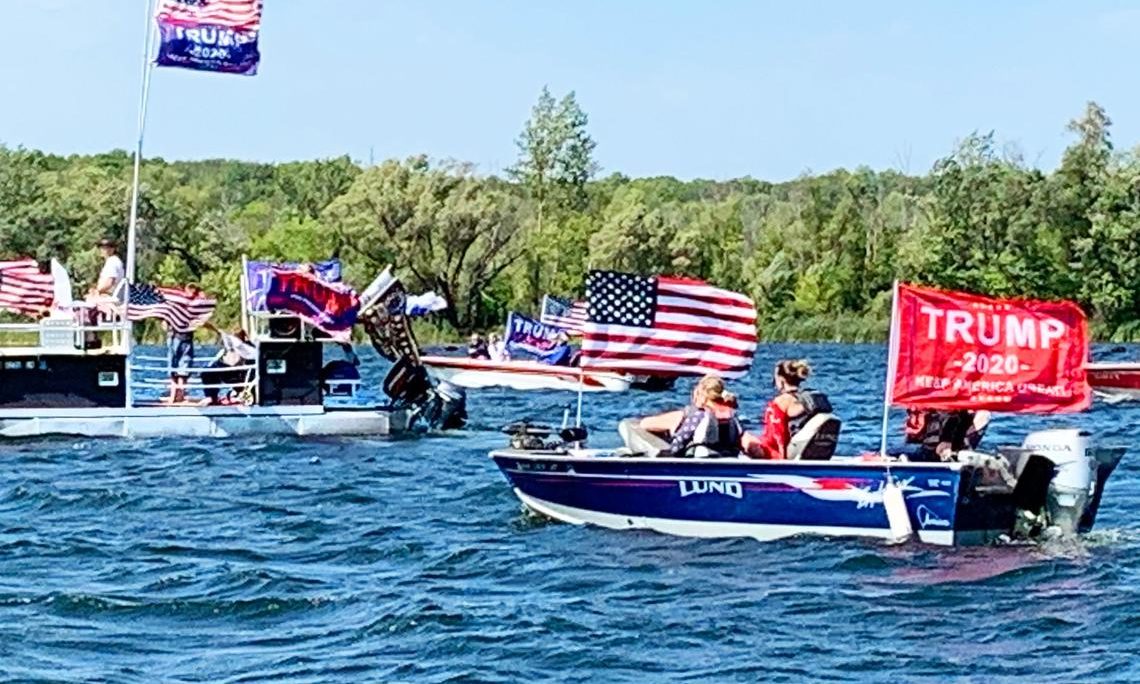 As Election Day draws near, Alabama Republicans are excited about promoting the re-election of Donald J. Trump as President and the election of Tommy Tuberville for U.S. Senate. This weekend two pro-President Trump events are happening in the state. There will be a truck parade from Ashland to Phenix City on Saturday sponsored by the Clay County Republican Party, while there will also be a boat parade on Wilson Lake in the Shoals sponsored by the Colbert County Republican Party on Sunday.
The pickup trucks will assemble at the Ashland Industrial Park in Clay County, 8240 Hwy 9, Ashland. There is a pre-departure rally at 10:00 a.m. central standard time. The trucks will depart at 11:00 a.m. and then proceed on a parade route that will take them into the bitterly contested swing state of Georgia. The Trump Pickup Parade will wind through east Alabama and West Georgia traveling through LaGrange and Columbus before concluding near the Alabama/Georgia line in Phenix City, 332 Woodland Drive, Phenix City at approximately 2:00 p.m. central time. Speakers will begin at 3:00. Trump flags will be on sale at the event.
The Phenix Motorsports Park will be hosting what sponsor hope could possibly the world's largest Pickup Tuck parade in U.S. history that is routing over 50 mile through Georgia in effort to "pickup" President Trump's numbers in GA.
A number dignitaries have been invited to address the Phenix City rally, including Coach Tuberville. Former State Sen. Shadrack McGill, Trump Victory Finance Committee member former State Rep. Perry O. Hooper Jr., and Paul Wellborn, the President and CEO of the largest Family owned Kitchen Cabinet manufacture in the USA are among the featured speakers who have committed to speak at the event.
Entertainment will be provided by: Charity Bowden, an up and coming country music singer who was the runner up on "The Voice". Charity will sing 'I am Proud to be an American' as well as songs from her Voice performances. The McGill Girls will also perform. The three beautiful and talented sisters will be singing patriotic songs in three part harmony. Geoff Carlisle, a professional DJ will be keeping the crowd pumped with music and entertainment.
Following the speakers and the entertainment there will Trump truck-vs- Joe Bidden truck races down the drag strip for the finale.
The Northwest Alabama boat parade will be on Sunday. The boats will gather at 2:00 p.m. near Turtle Point and then the flotilla will parade around the open waters of Wilson Lake til 3_00 p.m.. There will be a contest for best decorated Trump boats.
Trump supporters have held a number of large boat parades across the state to show their support for the re-election of Pres. Trump.
Boat parade sponsors say that this parade will be: pro-American, pro-law enforcement, pro-military.