Other state AGs are suing 3M over pollution; Alabama's AG is threatening reporters and feigning ignorance
When the attorney general of Minnesota learned of the years of pollution dumped from a 3M plant into his state's waterways, he filed a lawsuit demanding the company clean up its mess.
A few years later, on the eve of the trial, 3M settled, agreeing to pay $850 million to make Minnesota's water clean again.
Michigan has followed suit, with its Republican governor asking his attorney general to also file suit against 3M.
At least three other states have also filed lawsuits against the company, with court records documenting decades of pollution and also concerted efforts by 3M and other polluters to mask the dangers of that pollution.
Alabama isn't one of those states.
Oh, we have the pollution. Testing near a 3M plant in Decatur has shown high levels of pollutants similar to the ones in Minnesota and Michigan, and it has left residents in Lawrence and Morgan counties afraid to drink their tap water.
But Alabama Attorney General Steve Marshall isn't filing a lawsuit.  
Instead, he's busy threatening reporters and pretending like he has no clue about the three-year-long ordeal.
Multiple sources have confirmed to APR that a spokesperson in Marshall's office, communications director Mike Lewis, contacted WHNT-TV station, at Marshall's direction, to complain about reporter Chelsea Brentzel, who is the station's lead reporter on the ongoing water issues in north Alabama.
Brentzel's mistake: Accurate reporting.
With residents clamoring about the water situation, she and WHNT have produced multiple stories, asking for comments from multiple state officials. That included Marshall, whose office continually ignored their requests for comment.
The one time Brentzel was able to corner the AG, back in July, to ask if any legal action was planned, he said the Alabama Department of Environmental Management hadn't told him to file a lawsuit.
But when Brentzel quoted Marshall's opponent, Joseph Siegelman, in a recent story saying he would take action if elected and questioning Marshall's lack of action, suddenly the station couldn't get the AG's office off the phone.
Sources familiar with the calls said Lewis, at Marshall's direction, complained about Brentzel's recent story, calling it "political." Because making sure the people of the state can drink their damn water is political now.
And then there was the threat.
Lewis informed the WHNT bosses that the AG's office planned to freeze out Brentzel and would no longer respond to her requests, according to the sources.
When asked, Lewis denied that there was a threat, but he did confirm the call to WHNT. He said it was "professional," and suggested I call WHNT and ask.
So, I did. The WHNT bosses and Brentzel wouldn't talk publicly about the situation. But assistant news director Paul Caron made it clear that they stood behind their reporting. The stories are up and will remain up, apparently.
Also, sources close to the news station say that Brentzel received the full support of the station, as she should have. It's nice to have people in power do their jobs. It would be nice if our elected officials would do the same.
Instead, we're left with yet another pathetic example of Alabama's AG toting the dirty water for a polluter.
As if Luther Strange's $25,000 letters on behalf of Drummond Coal weren't embarrassing enough, Steve Marshall is going after reporters for accurately reporting on the mess 3M has made of the Tennessee River — a once thriving waterway that is now so dirty you can't swim in portions.
It's puzzling, right? Why would an elected official turn away from defending the health of thousands of voters?
When such questions are raised, there is usually one answer: money.
And sure enough, Marshall's campaign received a $2,000 donation from 3M earlier this month, and a $500 donation in May.
He possibly received more 3M money in the $735,000 that came into his campaign from the Republican Attorneys General Association, but the original contributors to RAGA are masked by layers of PAC-to-PAC transfers. (Those sorts of transfers are illegal under Alabama law for just this reason.)
Marshall isn't alone in this.
Gov. Kay Ivey, asked by WHNT why she's not pressing for legal action, told the station it's something she "might" get involved with "later on down the road."
Until then, let them drink Dasani, I guess.
This is the perfect encapsulation of Alabama government at work: shirk the responsibility, ignore the victims, take money from the polluters, blame the messengers when you get caught.
And they won't change until voters make them.
Alabama Education Association, Board of Medical Examiners meet over excuses to break COVID-19 quarantines
Prior to the meeting, the AEA on Nov. 5 threatened legal action against the board over the matter.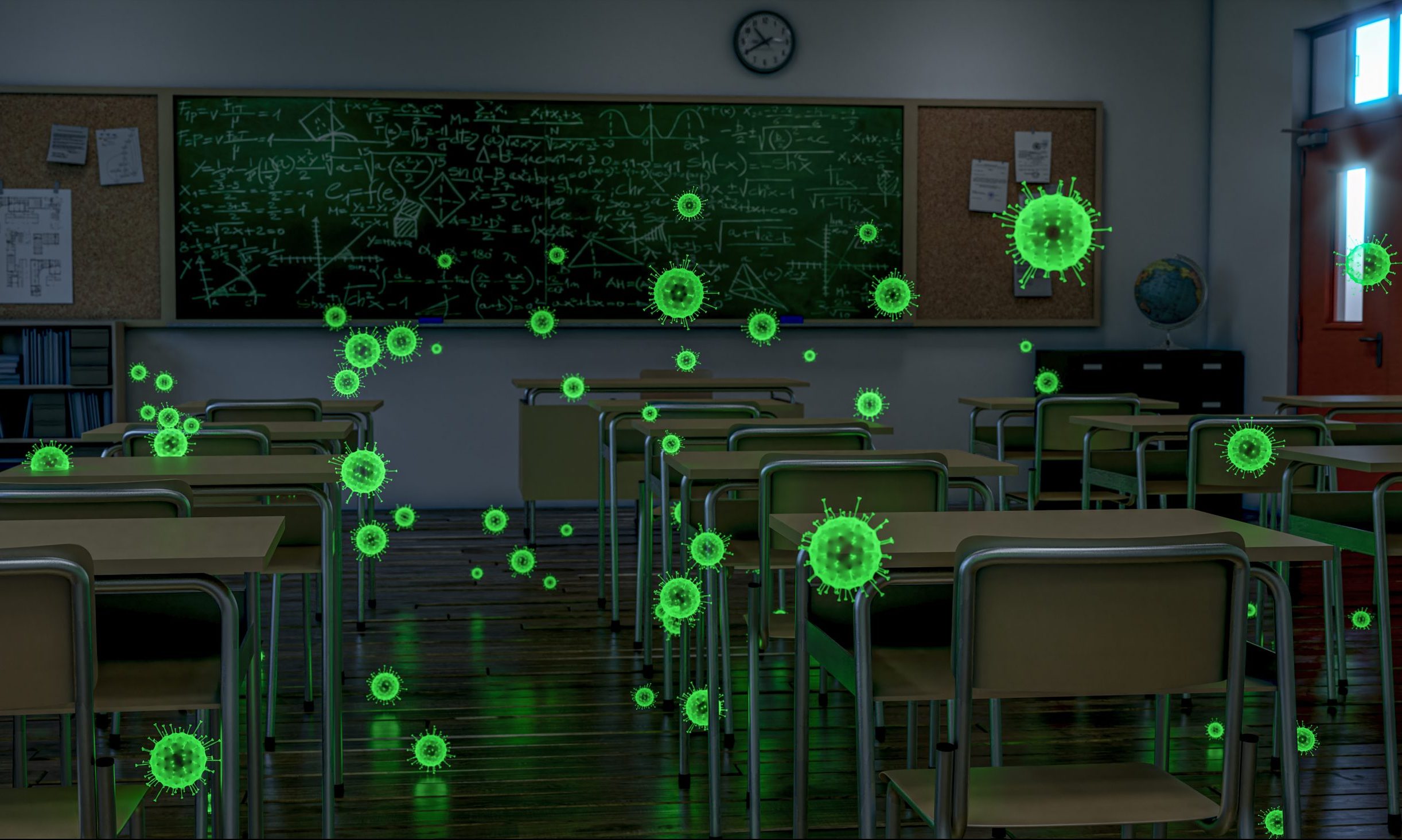 Officials with the Alabama Education Association and the Alabama State Board of Medical Examiners met on Thursday to discuss a concern the association has with doctors who write excuses to allow students to return to school before their mandated COVID-19 quarantine periods expire.
At the meeting between Theron Stokes, associate executive director of the Alabama Education Association, and William Perkins, executive director of the Alabama State Board of Medical Examiners, Stokes learned that the board wasn't aware of the problem, the AEA said in a press release. 
"Both groups agreed to set up a meeting with educational and medical organizations on the front lines of the COVID-19 pandemic in Alabama," the AEA said in the release. "A meeting should be held before the end of the year and will allow the AEA and the Board of Medical Examiners, as well as other educational and medical organizations, to review existing guidelines issued by the Alabama Department of Public Health and the Centers for Disease Control and ensure conformity in following those guidelines." 
In a letter to Perkins on Thursday, Stokes wrote that it was AEA's understanding that the board was aware of the problem, but he wrote that during their meeting he became aware that neither the board nor Perkins was aware of the problem. 
"It was not the intent of AEA to cause any unnecessary problems for you, the doctors you represent, or your organization regarding this matter," Stokes wrote. 
Prior to the meeting, the AEA on Nov. 5 threatened legal action against the board over the matter. 
"It is our firm belief that there exists no medical scenario under which these students could be written out of quarantine and that to do so is violative of ADPH and CDC quarantine recommendations," Stokes wrote in the Nov. 5 letter. 
Stokes in his recent letter notes that both agreed in the meeting to bring together representatives of the other organizations to come up with a uniform procedure for following state and federal guidelines. 
"I agree with your plan to conduct this meeting and finalize our goals before the holidays," Stokes wrote.