Opinion | This is why Alabama's government is broken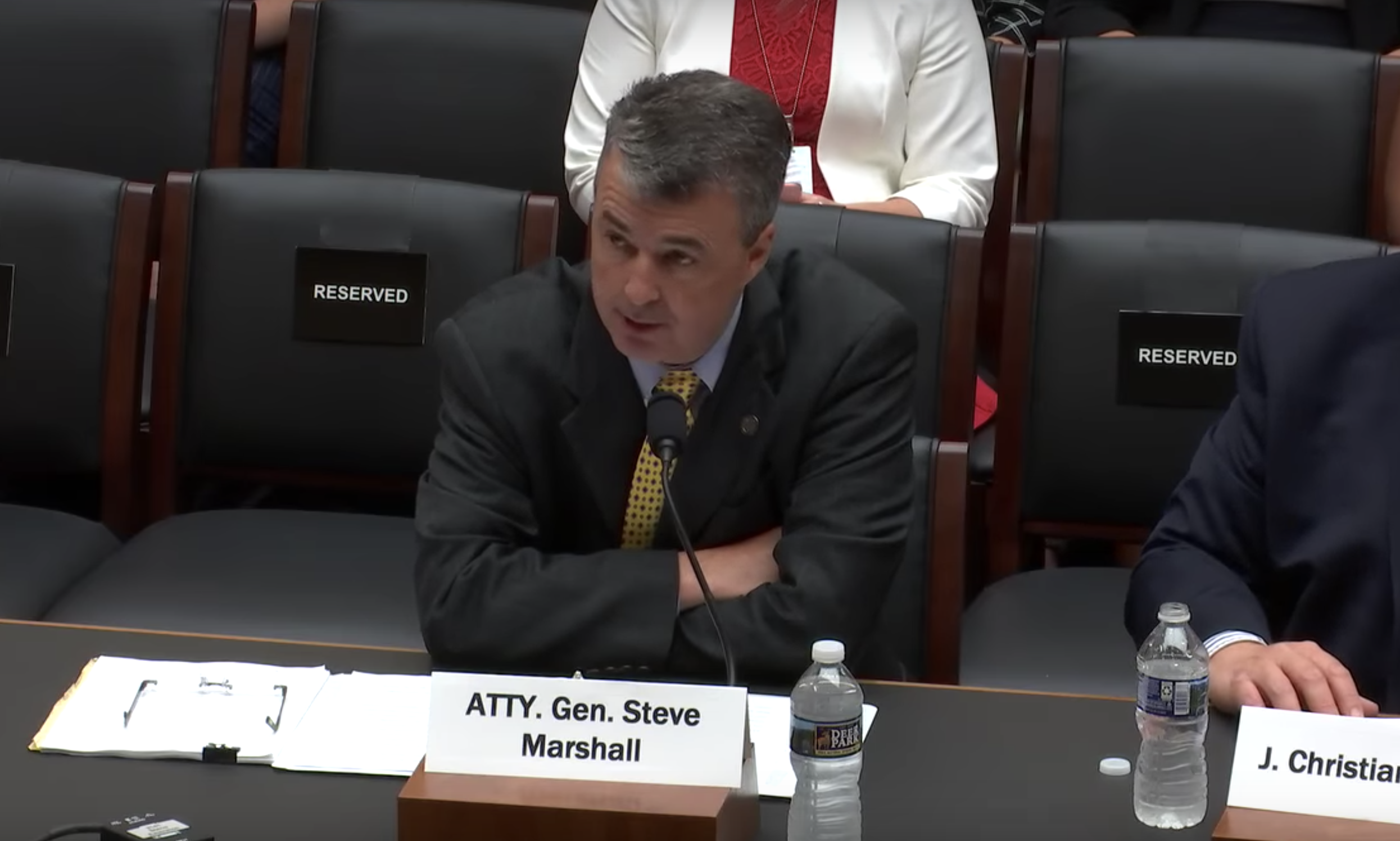 We don't deserve nice things.
Not in this state. Not in a state where voters routinely reward the pandering foolishness of conmen.
Conmen like Steve Marshall.
Alabama's attorney general — the man who appears to be leading in the race to retain that office — provided a master class last week in all that is wrong with Alabama politics.
Early last week, Marshall wrote in a letter to the chairman of the West Morgan East Lawrence Water and Sewer Authority promising to look into issues with pollution caused by a 3M plant in nearby Decatur.
Marshall's letter came in response to a letter from the WMEL, asking that Marshall, on behalf of the State of Alabama, join a lawsuit against the company. Marshall claimed that it was the first he had heard of the problems, and that the WMEL letter was the first time he had been asked about the pollution problem — a problem so dire that thousands of residents aren't drinking their tap water.
Now, let us be clear about one thing: That is an absolute lie.
Steve Marshall was told of these problems months ago, and an attorney representing the water authority has the receipts to prove it.
But for a moment, let's set that aside. I'll get back to it later.
For now, let's move on to later in the week.
On Friday, Marshall's office sent out a press release announcing that Marshall was leading 13 states in filing a brief about a cross being removed from a park in Pensacola, Fla.
The release went into some detail about how this historic cross came to be, and it recounted the numerous events held by townspeople in Pensacola in front of that cross.
And this — this right here — is why we don't deserve nice things.
Because the Alabama attorney general believes it to be more politically advantageous to educate himself and file briefs about a cross in another damn state than he does to insert himself in a problem that has led to thousands of his constituents being unable to drink their tap water.
How can that be?
How can it be that the majority voters of this state are more concerned about this pandering nonsense in another state than they are about one of this state's major waterways and thousands of good people dealing with the effects of poison water?
And you know, don't tell me that's not true, that voters really do care. Because I know it's true.
Year after year after year, the Tennessee River and other waters in this state become increasingly more polluted by the industries that dump their waste into them, and this state's citizens — allegedly filled with avid and serious fishermen — continue to elect politicians who do absolutely nothing to stop it.
And even worse: They elect people who help facilitate the pollution.
Which brings me back to Marshall's claims of being totally unaware of this problem that has been going on for three-plus years and affecting thousands of people and reported on extensively by pretty much every media outlet in this state.
He seems to be lying.
Carl Cole, an attorney for WMEL, posted on his Facebook page last week details of the ongoing case. In doing so, he revealed two key things: 1. That former AG Luther Strange and attorneys from his office had held numerous meetings with the parties involved and were actively engaged when Strange was appointed to the U.S. Senate, and 2. Cole personally informed Marshall of the case and asked the AG about his plans during one of Marshall's trips to Decatur several weeks ago.
There is zero chance that no one at the AG's office mentioned this ongoing case to the incoming AG. And even if that did happen, there was an attorney informing Marshall of the case this past summer.
And still, Marshall did nothing. Until a reporter showed up to ask questions about it, at which time Marshall's office threatened the reporter and tried to have her removed from the story.  
This is the guy who is the frontrunner in the AG's race.
And this is why we will never, ever have nice things.
Print this piece
National Right to Life Committee endorses Aderholt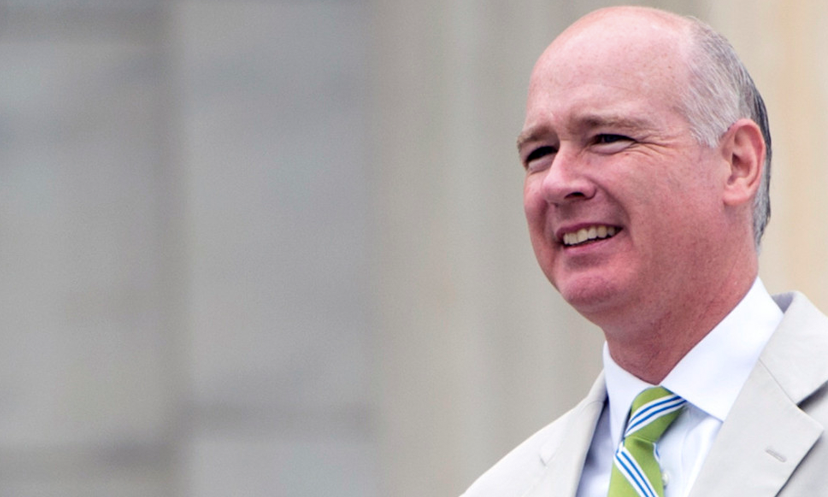 Wednesday, the campaign to re-elect Congressman Robert Aderholt, (R Haleyville) announced that the National Right to Life Committee (NRLC) has endorsed him for re-election to Alabama's Fourth Congressional District.
"I am truly humbled to have the endorsement of the National Right to Life Committee," said Congressman Aderholt. "I have, and I always will, fight for those who are the most vulnerable among us. I cannot think of anyone more vulnerable than the unborn. The National Right to Life Committee is committed to this fight, and it is an honor to fight along side them. As I have said before, no argument on the Pro-Choice side can get around one fundamental fact, abortion stops a human heartbeat."
The NRLC Committee commended Aderholt in its endorsement:
"National Right to Life is pleased to endorse you for re-election to the U.S. House of Representatives," the Committee wrote. "We strongly commend you for maintaining a perfect 100% pro-life voting record throughout the 116th Congress."
"You voted in support of the Born-Alive Abortion Survivors Protection Act," the endorsement letter continued. "This legislation would require that a baby born alive during an abortion must be afforded the same degree of care that would apply to any other child at the same gestational age. You support the Pain-Capable Unborn Child Protection Act. This Act would protect unborn children at 20 weeks, a point by which the unborn child is capable of experiencing great pain when being killed by dismemberment or other late abortion methods. You oppose using tax dollars to pay for abortion, and you oppose taxpayer funding of abortion providers."
"You are a strong advocate for life," the Committee said of Rep. Aderholt. "This endorsement reflects your commitment to strengthening a culture of life throughout our nation and in the U.S. House. We look forward to continuing our important work with you to protect the most vulnerable members of the human family – unborn children, the medically dependent, and persons with disabilities, whose lives are threatened by abortion or euthanasia."
"All voters who are concerned with the right to life and with the protection of the most vulnerable members of the human family should vote to return you to the U.S. House, so that you can continue to work to advance vital pro-life public policies," the endorsement letter concludes.
Robert B. Aderholt is a member of the powerful House Committee on Appropriations, which has jurisdiction over funding the operation of the federal government. He serves as Ranking Member of the Subcommittee on Commerce, Justice and Science. Aderholt also serves as a member of the Agriculture and Rural Development Subcommittee and the Defense Subcommittee. Aderholt is an advocate of fiscal responsibility, truth in budgeting and a federal government that operates within its means.
Aderholt also serves as a commission member of the Commission on Security and Cooperation in Europe (commonly known as the Helsinki Commission). The Helsinki Commission is comprised of 56 countries around the world that together monitors human rights in Europe and Central Asia.
Aderholt believes the federal government serves a critical role in assisting state and local projects regarding economic development. He support pro-growth initiatives that create jobs, strong immigration standards, and robust national security.
Prior to his election to Congress, Aderholt served as Assistant Legal Advisor to Governor Fob James (R) as well as Municipal Judge for the city of Haleyville, Alabama. Aderholt has a bachelor's degree from Birmingham Southern College and a law degree from the Cumberland School of Law at Samford University. He was born on July 22, 1965, and raised in Alabama, Aderholt and his wife, Caroline, have two children.
Congressman Robert Aderholt is seeking his thirteenth term representing Alabama's Fourth Congressional District.
Aderholt faces a general election challenge from Democratic nominee Rick Neighbors.
Print this piece