Opinion | This is why Alabama's government is broken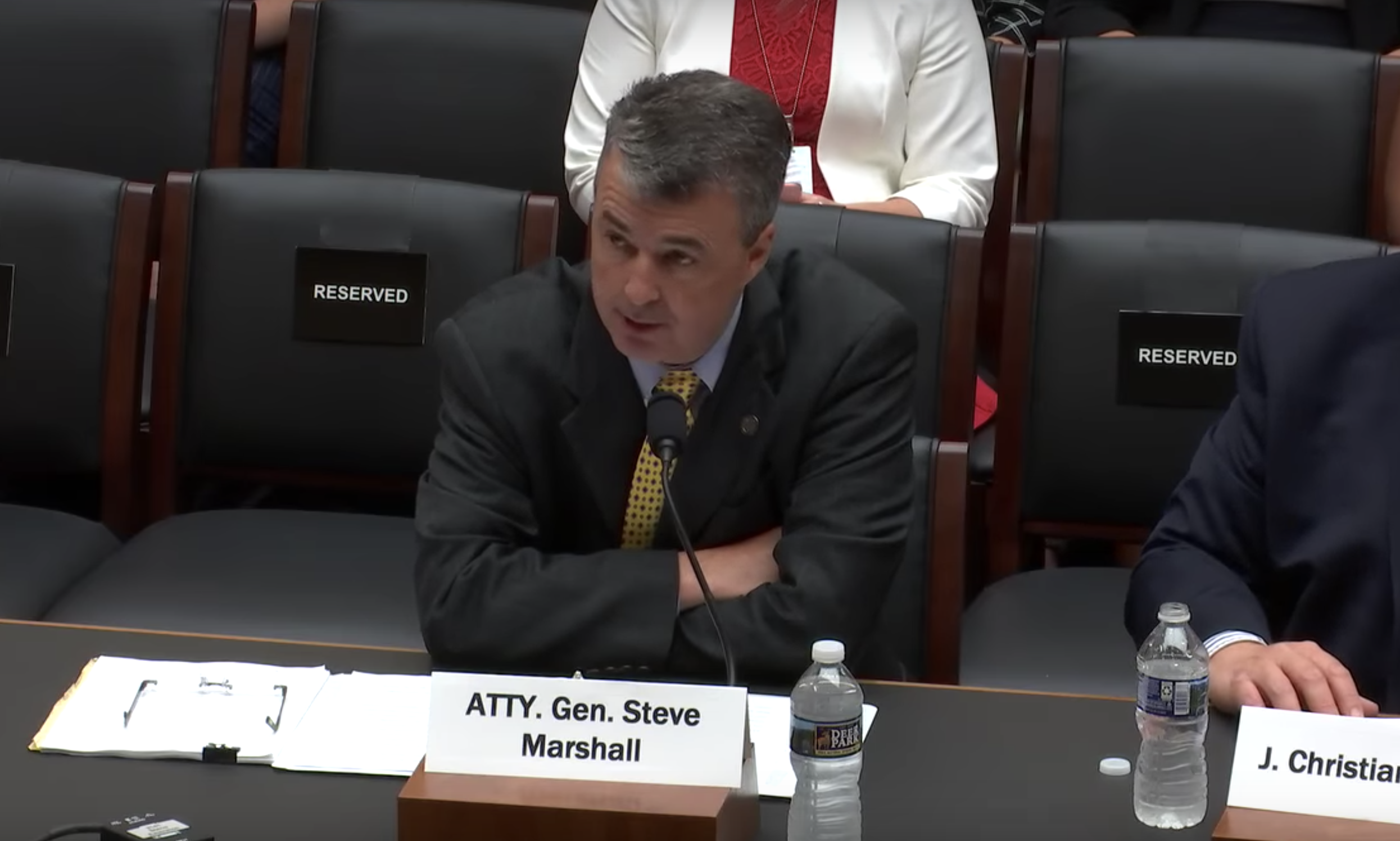 We don't deserve nice things.
Not in this state. Not in a state where voters routinely reward the pandering foolishness of conmen.
Conmen like Steve Marshall.
Alabama's attorney general — the man who appears to be leading in the race to retain that office — provided a master class last week in all that is wrong with Alabama politics.
Early last week, Marshall wrote in a letter to the chairman of the West Morgan East Lawrence Water and Sewer Authority promising to look into issues with pollution caused by a 3M plant in nearby Decatur.
Marshall's letter came in response to a letter from the WMEL, asking that Marshall, on behalf of the State of Alabama, join a lawsuit against the company. Marshall claimed that it was the first he had heard of the problems, and that the WMEL letter was the first time he had been asked about the pollution problem — a problem so dire that thousands of residents aren't drinking their tap water.
Now, let us be clear about one thing: That is an absolute lie.
Steve Marshall was told of these problems months ago, and an attorney representing the water authority has the receipts to prove it.
But for a moment, let's set that aside. I'll get back to it later.
For now, let's move on to later in the week.
On Friday, Marshall's office sent out a press release announcing that Marshall was leading 13 states in filing a brief about a cross being removed from a park in Pensacola, Fla.
The release went into some detail about how this historic cross came to be, and it recounted the numerous events held by townspeople in Pensacola in front of that cross.
And this — this right here — is why we don't deserve nice things.
Because the Alabama attorney general believes it to be more politically advantageous to educate himself and file briefs about a cross in another damn state than he does to insert himself in a problem that has led to thousands of his constituents being unable to drink their tap water.
How can that be?
How can it be that the majority voters of this state are more concerned about this pandering nonsense in another state than they are about one of this state's major waterways and thousands of good people dealing with the effects of poison water?
And you know, don't tell me that's not true, that voters really do care. Because I know it's true.
Year after year after year, the Tennessee River and other waters in this state become increasingly more polluted by the industries that dump their waste into them, and this state's citizens — allegedly filled with avid and serious fishermen — continue to elect politicians who do absolutely nothing to stop it.
And even worse: They elect people who help facilitate the pollution.
Which brings me back to Marshall's claims of being totally unaware of this problem that has been going on for three-plus years and affecting thousands of people and reported on extensively by pretty much every media outlet in this state.
He seems to be lying.
Carl Cole, an attorney for WMEL, posted on his Facebook page last week details of the ongoing case. In doing so, he revealed two key things: 1. That former AG Luther Strange and attorneys from his office had held numerous meetings with the parties involved and were actively engaged when Strange was appointed to the U.S. Senate, and 2. Cole personally informed Marshall of the case and asked the AG about his plans during one of Marshall's trips to Decatur several weeks ago.
There is zero chance that no one at the AG's office mentioned this ongoing case to the incoming AG. And even if that did happen, there was an attorney informing Marshall of the case this past summer.
And still, Marshall did nothing. Until a reporter showed up to ask questions about it, at which time Marshall's office threatened the reporter and tried to have her removed from the story.  
This is the guy who is the frontrunner in the AG's race.
And this is why we will never, ever have nice things.
Jones introduces bill to encourage investments in minority-serving banks
"One of the biggest hurdles for minority entrepreneurs is access to capital," Jones said.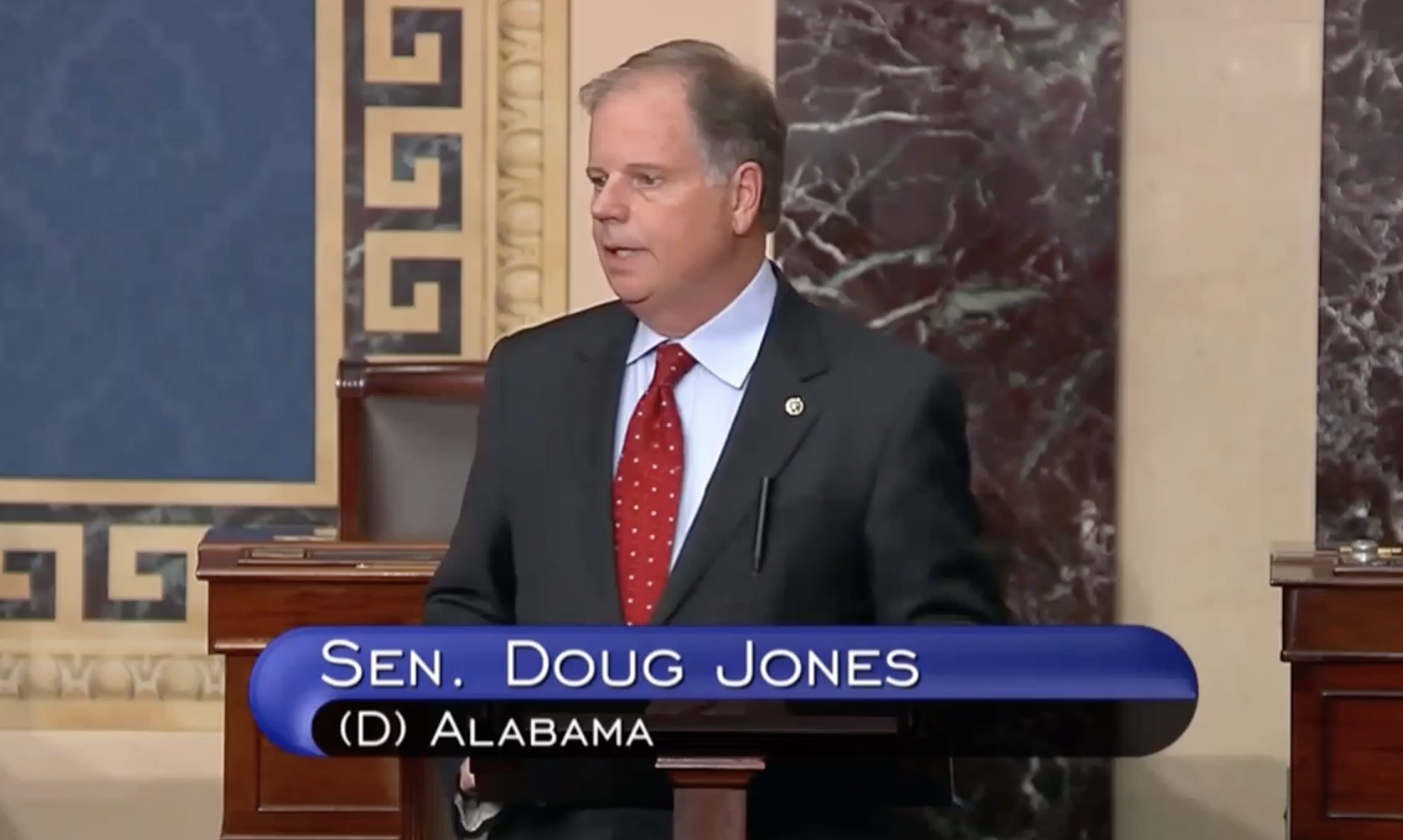 Alabama U.S. Sen. Doug Jones, D-Alabama, on Tuesday introduced legislation that would encourage investments in banks that serve minority communities.
"One of the biggest hurdles for minority entrepreneurs is access to capital," Jones said in a statement. "That's why this bill is so important. Increasing access to capital at the banks that serve minority communities will help expand financial opportunities for individuals and business owners in those communities."
Jones, a member of the Senate Banking Committee, in April urged the Federal Reserve and the U.S. Treasury to support Community Development Financial Institutions and minority-owned banks disproportionately affected by the COVID-19 pandemic, and he threw his support behind more federal funding for small community banks, minority-owned banks and CDFIs during the recent Paycheck Protection Program replenishment.
According to a press release from Jones's office, the bill would attract investments to those financial institutions by changing rules to allow "minority-owned banks, community banks with under $10 billion in deposits" and CDFIs to accept brokered deposits, or investments with high interest rates, thereby bolstering those institutions and encourage them to invest and lend in their communities.
It would also allow low-income and minority credit unions to access the National Credit Union Administration's Community Development Revolving Loan Fund.
"Commonwealth National Bank would like to thank Senator Jones for his leadership in introducing the Minority Depository Institution and Community Bank Deposit Access Act. As a small Alabama home grown institution, this proposal will allow us to accept needed deposits without the current limitations that hinder our ability to better serve the historically underserved communities that our institutions were created to serve. We support your efforts and encourage you to keep fighting the good fight for all of America," said Sidney King, president and CEO of Commonwealth National Bank, in a statement.
"The Minority Depository Institution and Community Bank Deposit Access Act is a welcomed first step in helping Minority Depository Institutions like our National Bankers Association member banks develop the kinds of national deposit networks that allow our institutions to compete for deposits with larger banks and to better meet the credit needs of the communities we serve. The National Bankers Association commends Senator Jones' leadership on this issue, and we look forward to continuing to engage with him on the ultimate passage of this proposal," said Kenneth Kelly, chairman of the National Bankers Association, in a statement.
A recent report by the Brookings Institute highlighted problems minority-owned businesses had accessing federal COVID-19 relief aid from PPP loans. Researchers found that it took seven days longer for small businesses with paid employees in majority Black zip codes to receive PPP loans, compared to majority-white communities. That gap grew to three weeks for non-employer minority-owned small businesses, the report notes.
The report also states that while minority-owned small businesses, many of which are unbanked or under banked, get approximately 80 percent of their loans from financial technology companies and online lending companies, fintechs weren't allowed under federal law to issue PPP loans until April 14.