Joe Siegelman urges Marshall to return RAGA PAC money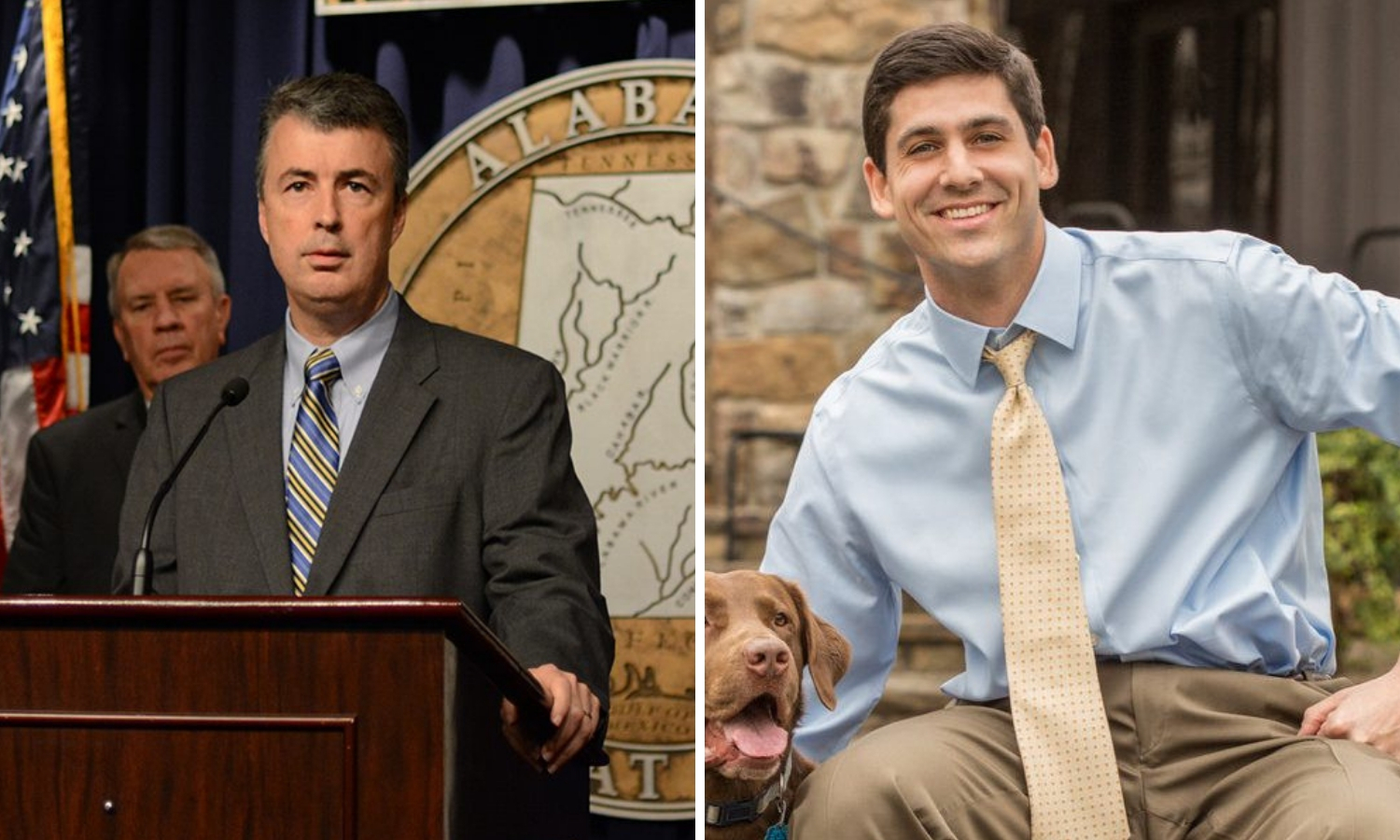 Tuesday, Joseph "Joe" Siegelman (D) sent a letter to Ted Hosp, the lawyer for current Attorney General Steve Marshall addressing the $735,000 in contributions that the Republican Attorney General's Association (RAGA) has donated to Marshall's campaign.
Siegelman claims that the RAGA contributions violate the Alabama PAC to PAC transfer ban law passed by the Republican controlled legislature in 2010 because RAGA accepts contributions from other political action committees. Siegelman called the RAGA contributions, "out-of-state, illegal, dark money contributions." Marshall's campaign received during the 2018 election. Some of AG Marshall's Republican primary opponents made the same argument during the primary race.
Siegelman released a video statement about his letter to Ted Hosp.
"We are now facing a situation where our Attorney General has refused to return $735,000 in illegal contributions," Siegelman said in a statement. "I have spoken with lawyers all across this state, from legal scholars to District Attorneys–many of them Republicans–and so far, not a single one believes these contributions are anything but illegal, except for my opponent Steve Marshall."
"I have written his attorney calling on him to return these illegal contributions within 10 days as the law requires," Siegelman said. "So far, I have not heard back from my letter, and my opponent still has not returned those contributions. Steve Marshall is not above the law, and Alabama cannot afford to lose another high officer to misconduct."
The Republican Attorney Generals Association PAC is federally registered and is regulated by the federal government which has no law against political action committees receiving donations from other political action committees. Alabama Secretary of State John Merrill (R) has said that he has no authority to regulate RAGA and their activities as they are not an Alabama registered PAC. The matter has been forwarded to the Alabama Ethics Commission; but they have not ruled and are not expected to rule before the general election on November 6.
Joseph Siegelman is the son of former Governor Don Siegelman (D) 1999 to 2003, who was released from prison last year.
Marshall is a long time Marshall County District Attorney who was appointed Attorney General by then Governor Robert Bentley (R).
The general election is just thirteen days away.
Voting rights activist calls for federal Department of Democracy
LaTosha Brown, a Selma native who co-founded Black Voters Matter, issued a statement saying that it is time to reimagine American democracy.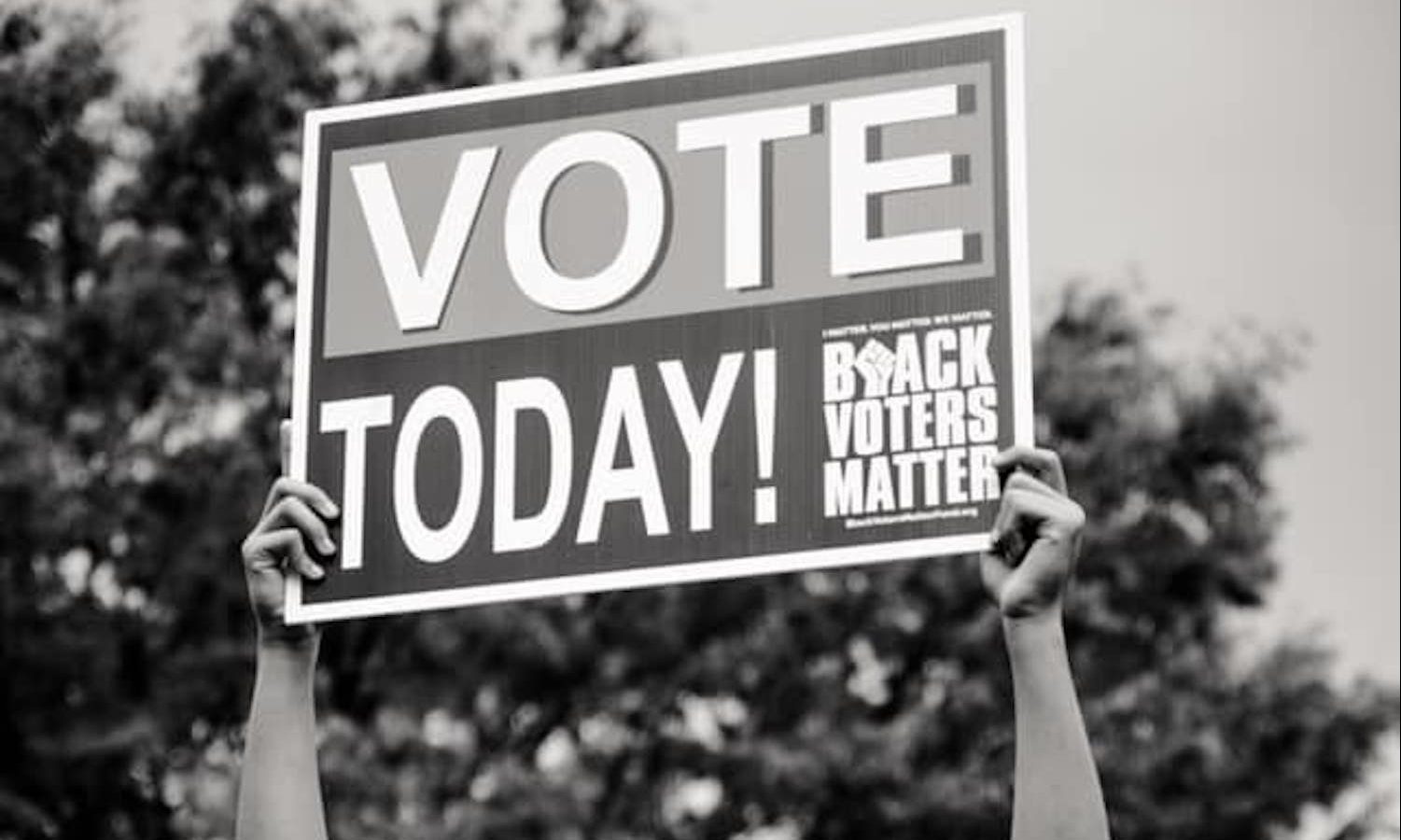 The co-founder of an organization that is working to mobilize Black voters in Alabama and elsewhere used the 55th anniversary of the Voting Rights Act on Thursday to call for a new federal agency to protect voting rights nationwide.
LaTosha Brown, a Selma native who co-founded Black Voters Matter, issued a statement saying that it is time to reimagine American democracy.
"The Voting Rights Act should be reinstated, but only as a temporary measure. I want and deserve better, as do more than 300 million of my fellow Americans," Brown said.
The U.S. Supreme Court invalidated a key provision of the law in a 5-4 ruling in 2013, eliminating federal oversight that required jurisdictions with a history of discrimination to get approval before they changed voting rules.
"To ensure that the Voter's Bill of Rights is enforced, we need a federal agency at the cabinet level, just like the Department of Defense," Brown said. "A Department of Democracy would actively look at the patchwork of election systems across the 50 states and territories. With federal oversight, our nation can finally fix the lack of state accountability that currently prevails for failure to ensure our democratic right to vote."
She cited excessively long lines, poll site closings and voter ID laws in the recent primaries in Wisconsin, Georgia, Kentucky and Texas as voter suppression techniques that disproportionately affect Black and other communities of color.
Brown said that the July 17 passing of Rep. John Lewis, who was nearly killed marching for voting rights in Selma in 1965, has amplified calls for the Voting Rights Act to be strengthened. That's the right direction, she said, but it isn't enough.
"History happens in cycles, and we are in a particularly intense one. We have been fighting for the soul of democracy, kicking and screaming and marching and protesting its erosion for decades," Brown said.