Opinion | Alabama can do much more to help voters be smarter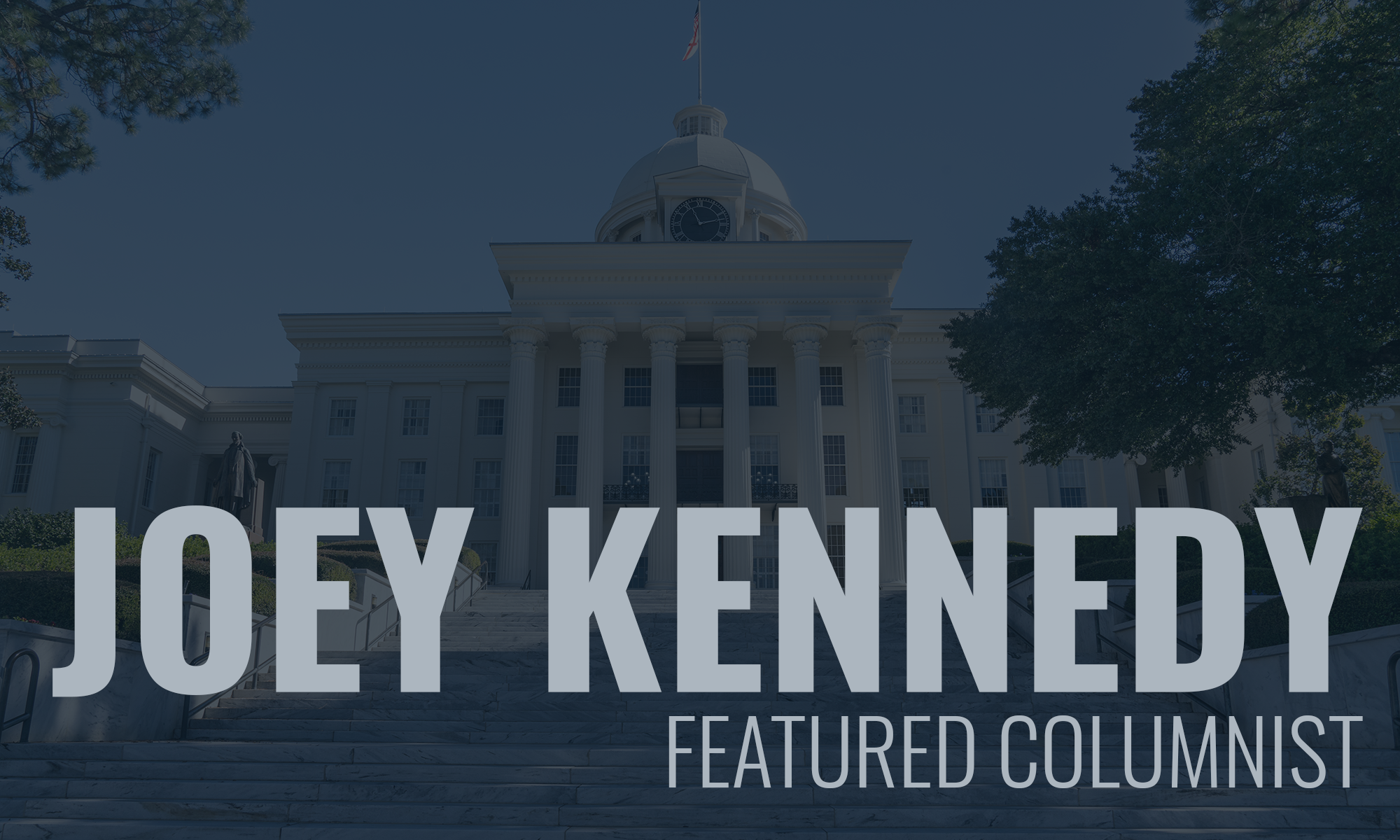 I spent last weekend at my dajas' home in San Diego. I had to personally deliver a wedding present to Nicole and Sara Kate Denton, one that couldn't be mailed.
The wedding present, a 15-week-old French Bulldog puppy named Arnold, tolerated the long flight and is adjusting well to his new humans, who also give a home to a rescue pug named Olive.
My dajas – a word meaning "daughters," in Nicole lingo – live in a nice one-bedroom apartment in the city with lots of day- and night-life close by. They walk a lot, and so did I over my four-day weekend. Nicole and Sara Kate have good jobs, are politically active, and enjoy a good life. Nicole adopted Veronica and me while she was a volleyball player at UAB 15 years ago, and she's been the daughter we never had. We celebrated Nicole's and Sara Kate's two-month wedding anniversary while I was on the "Left Coast."
There is a lot about California that, of course, is appealing to me. My dajas live there, and Veronica and I don't get to see them often enough. San Diego has awesome city services. And California is among the bluest states in the nation.
Readers who disagree with my politics shouldn't get too excited. I'm not moving there. We need some blue right here in Alabama, as well, so I'm not leaving. I'm no Democrat – I've said this time and again – but, rather, a left-leaning independent. I do vote for both Republicans and Democrats when elections roll around; I'll never vote straight-party ticket anything, though, and I don't see any Republicans running statewide who'll get my vote in 12 days.
I take solace that I live in the bluest city in Alabama. Birmingham has been described by some observers as the Southern Portland, Oregon. That's a compliment, Birmingham. You know it if you've ever visited Portland.
One fact I noticed while in California is that California's political leaders want their citizens to vote. All citizens – not just those of one particular party's leanings. They don't put up barriers to voting; indeed, they have few barriers, if any, to qualified voters. There is early voting, voting by mail and, of course, voting in person. Their polls are even open longer than ours in Alabama. They don't put up impossible obstacles for third-party or independent candidates, either. Such are often found on California's ballots, including this year.
In Alabama, Republican Secretary of State John Merrill does most everything in his power to discourage voters, especially those who disagree with his party's politics. But Merrill isn't an anomaly; this is the Republicans' strategy in most deep Red states.
Not in California, though, and California is the most populous state in the nation by far.
Every qualified voter in California receives a couple of booklets during voting season that helps educate them about the candidates and issues on the upcoming ballot.
Unlike Alabama, California leaders trust their citizens enough to allow them the right to propose laws themselves. Through citizen petitions, measures (propositions) are on the California ballot each election. These informational booklets explain those issues thoroughly, and they are entirely nonpartisan.
One of the booklets each of my dajas received through the mail is about 150 pages of voter information on statewide candidates and propositions, as well as local measures and candidates from their voting district in San Diego. These so-called "pamphlets" go out to each of the more than 20 million California voters, not just households.
The goal is to have voters as educated as they want to be before casting their ballots. In Alabama, we don't even explain our many constitutional amendments on the ballot very well. We depend on advocates for or against a particular amendment to offer their skewed recommendations, or analysis from media organizations, though that's becoming less frequent as newspapers and other news outlets downsize their staffs.
Yes, California television is full of advertisements from advocacy groups in favor or in opposition to particular candidates or propositions. But voters also have this neutral voter guide that provides the full text of the proposition or local measure, along with arguments for and arguments against, and an impartial analysis of the proposition or measure.
It's not particularly sexy reading, but it does offer voters much more information than we provide our 3 million-plus registered voters in Alabama.
The message in California: Vote, and vote smart. In Alabama, it's more vote our way or take the highway (and election officials are glad to show voters the highway, by disfranchising qualified and registered voters left and right – especially if they are minorities).
We may have to work harder to vote smart in Alabama, but we can do it. In less than two weeks, we'll be given that opportunity. That gives qualified voters plenty of time to do their homework instead of just voting for the candidate who incite the most fear with ridiculous, hot-button issues.
I tell my students at UAB all the time: Do your homework if you want a better grade. Voters need to do their homework, too, if they want Alabama to be a better state.
Maybe one day, we'll welcome all qualified voters to the polls, but it'll take voting smart on Nov. 6 to start making that happen.
Joey Kennedy, a Pulitzer Prize winner, writes a column every week for Alabama Political Reporter. Email: [email protected]

Opinion | Somebody, please, take the lead
Just like Donald Trump on the national level, Gov. Kay Ivey has bungled containing the novel coronavirus COVID-19. Alabama is showing record cases and hospitalization levels.
But while Ivey extended the Safer-at-Home order though July 31, she didn't add any new restrictions. The governor says requiring masks is simply too difficult to manage and enforce.
Nobody said fighting the virus would be easy. The problem is neither Ivey nor many other governors, along with the White House, didn't really make containment much of a priority.
Testing is still inadequate, nearly a half-year after the pandemic started. Alabama's first diagnosed case was March 13. Since then – as of Wednesday – Alabama has racked up more than 30,000 cases with more than 900 deaths. Nationally, there have been more than 2.6 million cases and nearly 130,000 deaths.
When the pandemic was young, Ivey responded well, ordering everybody to stay home except for essential workers. She did much better than the governors in the state's surrounding Alabama. But just as with most states across the Southeast, after a few weeks Ivey's resolve cracked. Like the governors of states like Georgia and Florida, which are also seeing a spike in infections and are setting records.
Ivey should tighten up the restrictions, including closing the state's beaches over the July 4th weekend. Bars, gyms, and other places where large crowds gather, usually not social distancing and many without masks, should be restricted.
Yes, such measure will continue to cause economic pain, but such restrictions would slow the spread of the virus. We've already seen that not just in the United States, but across many parts of the world.
Ivey and health officials also need to increase testing and contact tracing.
Yes, all of that is difficult, but what are the consequences? More deaths. Just how many deaths are acceptable? Is it 1,000 (we're almost there), or 2,000, or 5,000? Is any number unacceptable. It doesn't suffice for elected officials to claim even one death is too many when, through their own actions, thousands and thousands have died in Alabama and across the nation.
And those numbers don't include infected and once hospitalized patients who are left with permanent organ and lung damage.
Cities like Birmingham and Montgomery have mandatory mask laws, and they need to be enforced because a lot of people are going out without their masks. Still, there are many laws on the books that are difficult to enforce; that doesn't mean those laws don't have value. A statewide mandatory mask order if, nothing else, would lead more people to wear masks, plus it would give support to businesses who refuse to allow people inside without masks.
UAB is planning to bring students back on campus when the fall semester begins in late August, but there will be strict safety measures to follow, including wearing masks, social distancing, handwashing, and regular health checks.
Ivey says if the rate of cases and hospitalizations doesn't slow, she'll enact more stringent measures. But when she finally gets around to making those decisions, it could very well be too late.
Indeed, it may be too late already.
We've seen what indecisive leadership does during a pandemic. What we need to see – in Alabama and nationally – is a more determined response that helps put the virus in check. That includes mask wearing, increased testing, and contact tracing.
Every day that doesn't happen, more people will get sick and die when they didn't have to.

Joey Kennedy, a Pulitzer Prize winner, writes a column every week for Alabama Political Reporter. Email: [email protected]