Opinion | The consequences of GOP governance were on full display last week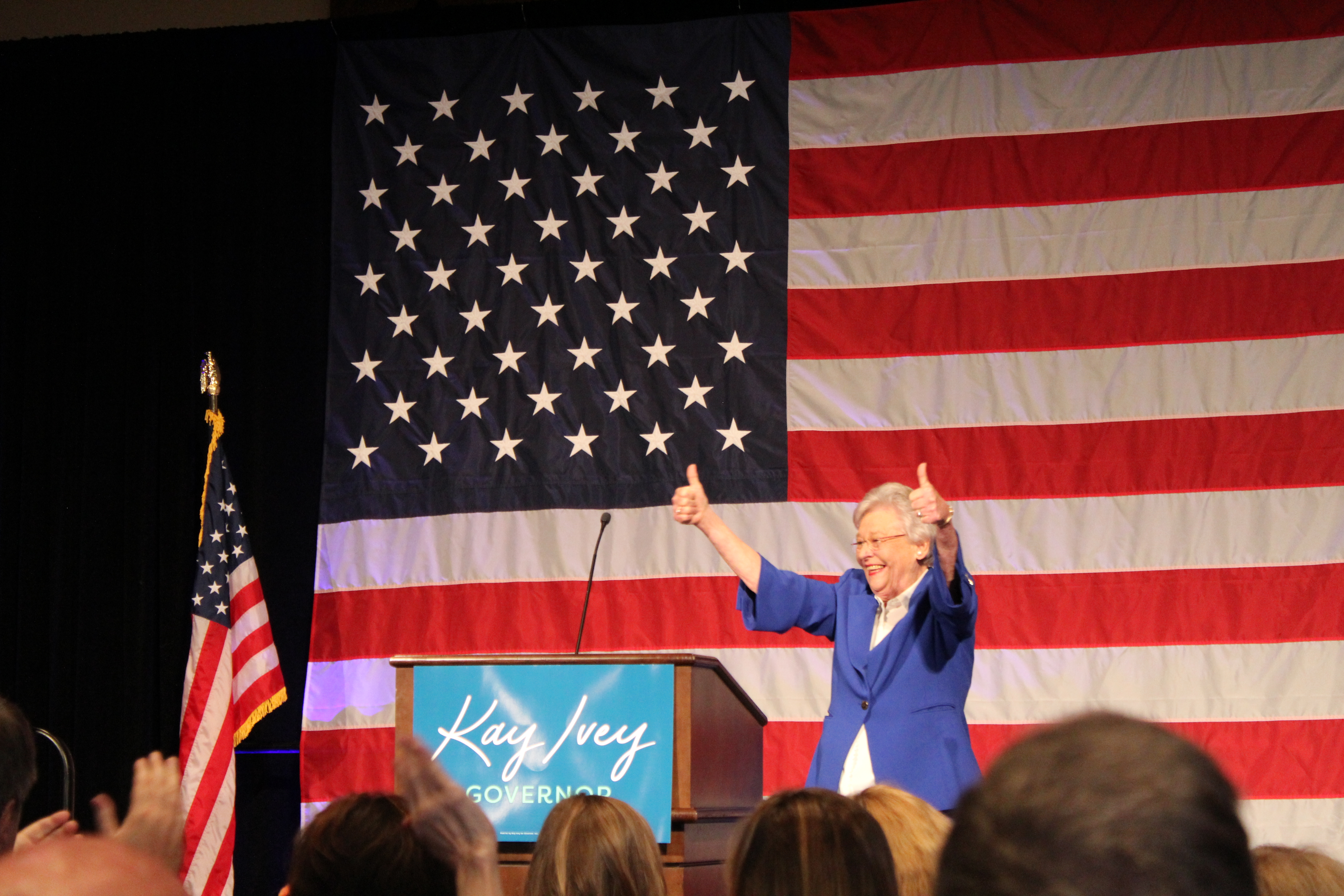 We all hear your dog whistles.
If there is anything good and/or beneficial to come from the catastrophe that is Donald Trump roaming aimlessly about the White House, it is that there has been an awakening of sorts in this country when it comes to recognizing racism.
We've turned calling the cops on black people doing everyday activities into a national meme. We've learned to spot the code words utilized by racist cowards too scared to come right out and say racist things. And we're able to catch it when some self-serving politicians want to benefit from the fear and ignorance of racism without getting completely in the mud.
In years past, we might've missed some of these. We might have chalked some up to simple ignorance, or even honest mistakes.
But now, we know better.
We know, for example, that when Kay Ivey's campaign sends out a fundraising email with "[George Soros] Alabama's Next" as the subject line, and the words "radical" and "extremist" used throughout, this is not simply a candidate playing on the liberal v. conservative norms.
Instead, it's a politician with apparently nothing substantive to say that might elicit money from donors, so she is instead relying on the George Soros boogeyman — a fairytale submerged in anti-Semitism and "globalists" fears — to scare up dollars from the bleary-eyed, Fox News/Breitbart crowd.
I assume this is a lucrative tactic, since it is used so often by GOP politicians — particularly those in deep red states, like Alabama.
But there is a cost.
It was paid Saturday at a synagogue in Pittsburgh. And at a grocery store in Kentucky last week. And by the good people scared to death by mailed pipe bombs last week.
These are the costs of pushing such vile hatred.
These are the costs of dabbling in racism, instead of rebuking it when given the chance.
These are the costs of choosing political expediency over human decency.
And when you choose to do so — to take the easy way and pander for votes — you become part of the problem. You become partly to blame — if not for whatever awful act that inevitably occurs because of the atmosphere of fear and hate and desperation to which you've contributed, then for the atmosphere itself.
If decent people who know better would disavow such hatefulness, we would never have to concern ourselves with these awful acts. Because there would be no rhetoric to drive society's most susceptible people over the edge.
But that doesn't happen, because the reward is just too great.  
So, instead of educating voters on the issues and driving those voters to the polls by using sound reasoning and policies that ensure they live better, more productive lives, we're left with an entire political party reduced to scaring the hell out of impressionable voters by telling them fictional horror stories about the non-whites.
The Mexican immigrants are mostly rapists and murderers. A group of desperate migrants are hiding unknown people of Middle Eastern descent who want to harm Americans. That "globalist" George Soros is paying for the Middle Easterners to invade America. And that Soros wants to destroy America and capitalism as part of his "globalist plan."
The man who shot 11 people in a synagogue was convinced that the Jews — even Roy Moore's attorney, I bet — were trying to destroy America and were behind the migrants seeking asylum. The man who sent mail bombs was pushed over the edge by phony, ridiculous stories made up by Fox News and other rightwing outlets to sow fear and racial discord.
And you know what, none of it is a surprise.
If you're honest with yourself right now, you know someone — maybe a family member or friend or coworker or guy at the gym — who is teetering right on the edge of crazytown. He's armed to the teeth, talks about "doomsday" and is convinced that a wide array of conspiracy theories are real.
In decades past, these people — the far right conspiracy theorists — would be ignored by the politicians. But in the internet world, they've become an important voting bloc for the GOP, as they gather on message boards and secret apps and build social networks to spread their hate and fear and stupidity.
With an America growing more diverse by the day, and an over-65 population that's shrinking every year, the GOP is desperate for votes. The party's economic plan is built for the 1 percent and has consistently been an abysmal failure. It lacks social policy to an astonishing degree. And it's answer to growing voter diversity in America is voter suppression.
That leaves just two staples: fear and anger.
And last week was a perfect example of where that sort of governance will take us.
Opinion | Electing Tuberville could cost Alabama billions
If your conscience or decency isn't enough, vote your wallets.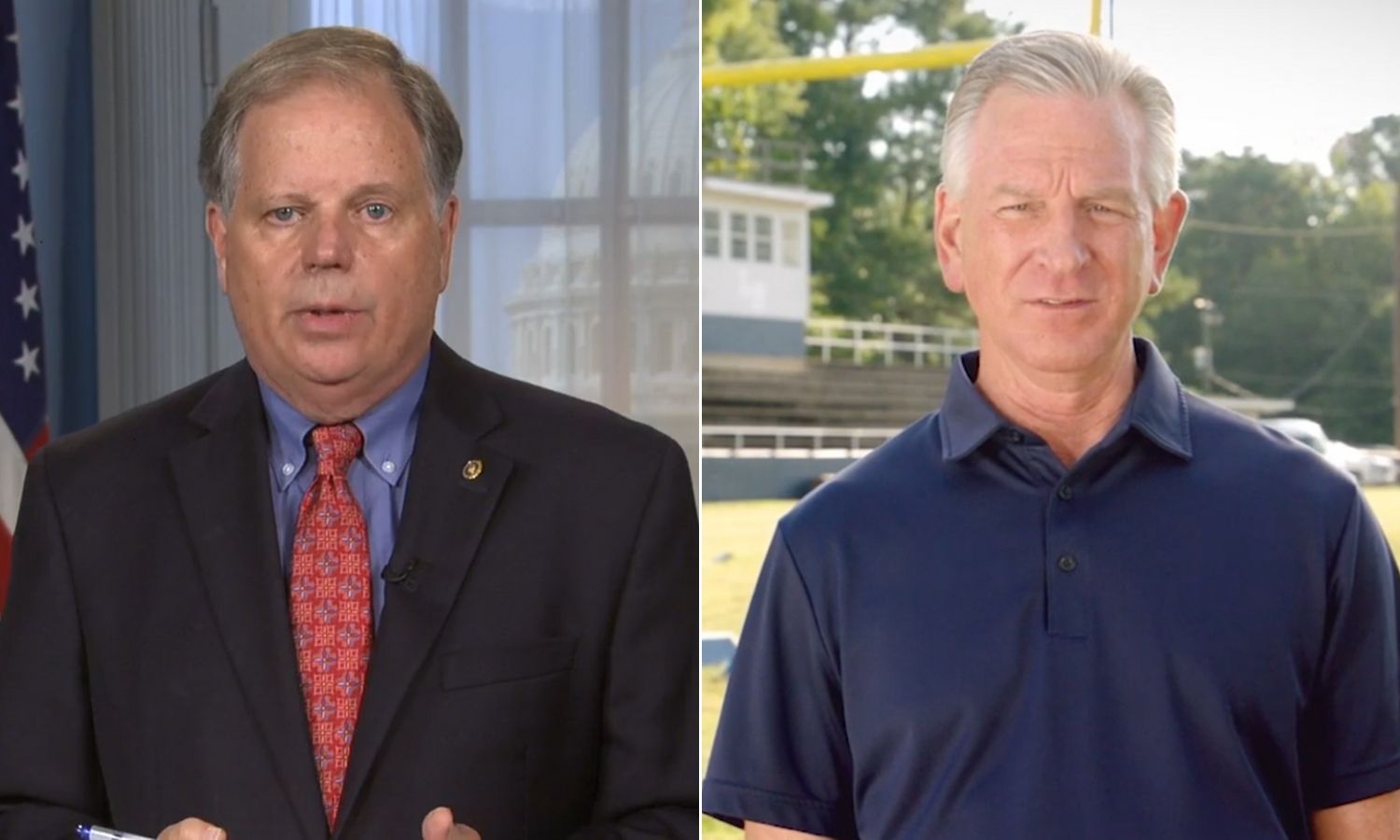 Money matters in Alabama. Oh, I know that we're not supposed to say that out loud. That we're supposed to promote our image of southern grace and hospitality, of churchiness and care, of rich people never getting into heaven. 
But the truth is greed is our biggest character flaw in this state. 
Every problem we have can be traced back to our unending thirst for dollars. Our ancestors didn't keep slaves because they hated black people. They did it because they loved money and the difference in skin color gave them an excuse — a really, really stupid excuse — to mistreat other humans to take advantage of the free labor. 
Our rivers and lakes and dirt aren't filled with poisons from factories because we're too dumb to understand how this works. They're that way because our politicians are paid off to turn a blind eye to the dumping of toxic waste. 
Our schools aren't terrible because we have dumb kids or bad teachers. It's because we're too cheap to pay for them. 
You see what I mean? It's our lust for the almighty dollar. Every time. 
We love money. 
Which makes me seriously wonder why so many people in this state are going to vote for a man who will cost us all — and especially our biggest businesses — so much of it. 
Tommy Tuberville will be like a money vacuum for Alabama. Billions of dollars will vanish for this welfare state that relies so much on federal contracts, federal programs and federal dollars. 
If you doubt this, don't simply take my word for it. Just Google up the press releases from Sen. Richard Shelby's office from the last, say, six years — the most recent span in which Republicans have controlled the Senate. 
Almost every single release is about Shelby securing millions or billions of dollars in federal funding for this project or that project, getting the state's share of dollars from a variety of different programs and initiatives implemented by Congress. 
Shelby and I obviously have different political viewpoints, but it's hard to argue that the man has been successful in securing money for Alabama. Lots and lots of money. 
Money for airports and roads. Money for defense contractors in Huntsville. Money for the port in Mobile. Money for car manufacturers. Money for farmers. 
Money. Money. Money. 
Shelby can do that because of three things: He's on the right committees, he's a member of the party in power and he's liked by the right people.
Tuberville will be none of those things. 
Most pundits are predicting that Democrats will take over the Senate, tipping the balance of power and giving the party control of both houses and the White House. 
That automatically means that a first-time senator in the opposition party will have little to no say in any decisions. 
But what's worse for Tuberville, and for Alabama, is that other Republicans don't like him either. 
Establishment Republicans essentially openly campaigned against Tuberville in the primary, tossing tens of millions of dollars behind his opponent, Jeff Sessions. They even favored third-place finisher Bradley Byrne over Tuberville. 
It's not hard to understand why — he's clueless. 
I know that's a Doug Jones talking point, but this one happens to be true. Let me give you an example: On Thursday, Tuberville tweeted out what was meant to be a shot at Jones, claiming that Alabama's current senator wouldn't meet with Trump's Supreme Court nominee because Jones knows "he won't have much time in the Senate to work with her."
If you're unaware, the Senate doesn't "work with" the Supreme Court. They're separate entities. 
Combine that with his other nonsensical answers on COVID relief, school reopenings, the Voting Rights Act, senate committee assignments, education, foreign affairs — really, the list is almost endless — and it shows how little work he's put in over the last two years to understand this job he's applying for. 
Now, that might be just fine with Alabama voters who care more about the party affiliation and owning the libs, but it's not OK with grownups who take the job of running the country seriously. 
And those people — both Rs and Ds — don't like Tuberville or his here-for-an-easy-check-like-always approach to one of the most serious jobs in the world. 
He will be frozen out of the most sought after committee assignments. His voice will carry zero weight. His presence will be all but forgotten. 
And in the process, so will Alabama. Especially in two years, when Shelby retires and his senior status is lost. 
In the meantime, Jones is highly respected by senators on both sides of the aisle. He already has a presence on top committees, and is so well liked within the Democratic Party that he's on the short list to be Joe Biden's AG, should he not be re-elected. 
The choice seems pretty simple. On the one hand is a competent, prepared and serious statesman who knows how to maneuver his colleagues to get the most for the state. On the other hand is an unprepared, uncaring, lazy carpetbagger who doesn't understand any process. 
If your conscience or decency isn't enough, vote your wallets.