Opinion | The consequences of GOP governance were on full display last week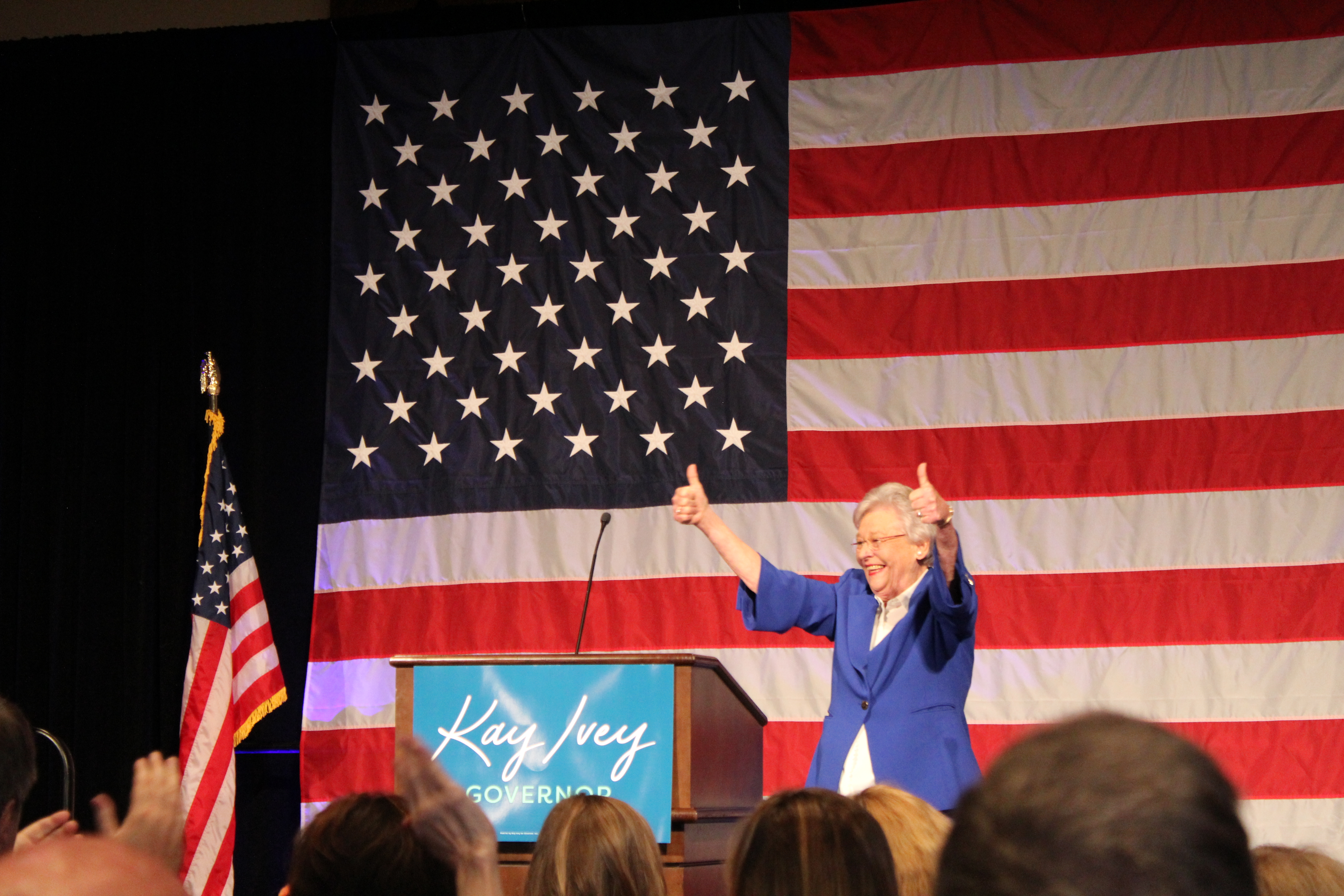 We all hear your dog whistles.
If there is anything good and/or beneficial to come from the catastrophe that is Donald Trump roaming aimlessly about the White House, it is that there has been an awakening of sorts in this country when it comes to recognizing racism.
We've turned calling the cops on black people doing everyday activities into a national meme. We've learned to spot the code words utilized by racist cowards too scared to come right out and say racist things. And we're able to catch it when some self-serving politicians want to benefit from the fear and ignorance of racism without getting completely in the mud.
In years past, we might've missed some of these. We might have chalked some up to simple ignorance, or even honest mistakes.
But now, we know better.
We know, for example, that when Kay Ivey's campaign sends out a fundraising email with "[George Soros] Alabama's Next" as the subject line, and the words "radical" and "extremist" used throughout, this is not simply a candidate playing on the liberal v. conservative norms.
Instead, it's a politician with apparently nothing substantive to say that might elicit money from donors, so she is instead relying on the George Soros boogeyman — a fairytale submerged in anti-Semitism and "globalists" fears — to scare up dollars from the bleary-eyed, Fox News/Breitbart crowd.
I assume this is a lucrative tactic, since it is used so often by GOP politicians — particularly those in deep red states, like Alabama.
But there is a cost.
It was paid Saturday at a synagogue in Pittsburgh. And at a grocery store in Kentucky last week. And by the good people scared to death by mailed pipe bombs last week.
These are the costs of pushing such vile hatred.
These are the costs of dabbling in racism, instead of rebuking it when given the chance.
These are the costs of choosing political expediency over human decency.
And when you choose to do so — to take the easy way and pander for votes — you become part of the problem. You become partly to blame — if not for whatever awful act that inevitably occurs because of the atmosphere of fear and hate and desperation to which you've contributed, then for the atmosphere itself.
If decent people who know better would disavow such hatefulness, we would never have to concern ourselves with these awful acts. Because there would be no rhetoric to drive society's most susceptible people over the edge.
But that doesn't happen, because the reward is just too great.  
So, instead of educating voters on the issues and driving those voters to the polls by using sound reasoning and policies that ensure they live better, more productive lives, we're left with an entire political party reduced to scaring the hell out of impressionable voters by telling them fictional horror stories about the non-whites.
The Mexican immigrants are mostly rapists and murderers. A group of desperate migrants are hiding unknown people of Middle Eastern descent who want to harm Americans. That "globalist" George Soros is paying for the Middle Easterners to invade America. And that Soros wants to destroy America and capitalism as part of his "globalist plan."
The man who shot 11 people in a synagogue was convinced that the Jews — even Roy Moore's attorney, I bet — were trying to destroy America and were behind the migrants seeking asylum. The man who sent mail bombs was pushed over the edge by phony, ridiculous stories made up by Fox News and other rightwing outlets to sow fear and racial discord.
And you know what, none of it is a surprise.
If you're honest with yourself right now, you know someone — maybe a family member or friend or coworker or guy at the gym — who is teetering right on the edge of crazytown. He's armed to the teeth, talks about "doomsday" and is convinced that a wide array of conspiracy theories are real.
In decades past, these people — the far right conspiracy theorists — would be ignored by the politicians. But in the internet world, they've become an important voting bloc for the GOP, as they gather on message boards and secret apps and build social networks to spread their hate and fear and stupidity.
With an America growing more diverse by the day, and an over-65 population that's shrinking every year, the GOP is desperate for votes. The party's economic plan is built for the 1 percent and has consistently been an abysmal failure. It lacks social policy to an astonishing degree. And it's answer to growing voter diversity in America is voter suppression.
That leaves just two staples: fear and anger.
And last week was a perfect example of where that sort of governance will take us.
Print this piece
Opinion | Facts are stubborn things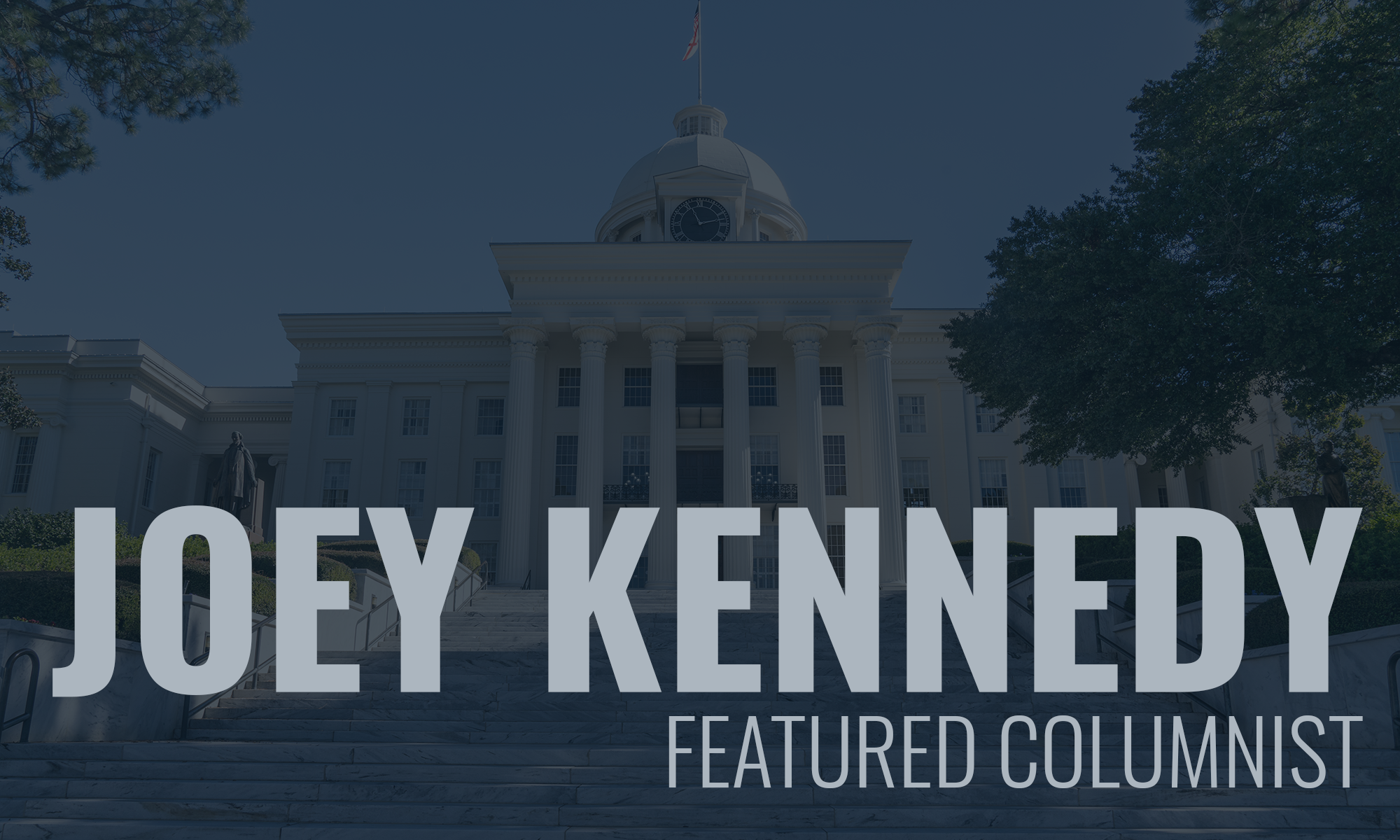 I'm in my 20th year of teaching in the English Department at UAB. I've never taught my primary discipline, journalism, and I really don't have much of a desire to, either.
Yet, in 2017, the leadership of UAB's University Honors Program asked me to be a part of their interdisciplinary faculty for the fall. UHP's fall semesters are themed, and that year, the first year of Donald Trump's term as president, the theme was appropriate: "Evidence and Belief in a Post-Truth Society." For UHP, I was a "communications" (journalism) professor. I taught with a scientist and public health professor, a religion professor, a philosophy professor, a literature professor and a psychology professor.
The students in this program – all 100-plus of them – are among the smartest students on campus. Needless to say, I was intimidated. For my first lecture before the students, I took a Xanax (it's prescribed because I do have anxiety sometimes). The Xanax didn't make me lecture better, but it made me not really care if I screwed up.
I'm sort of a one-trick pony – I teach and write in the only language I know: English. Here, you had neuroscience and biology and chemistry majors galore. And, yes, there were a few English and history and business and engineering students, too. Pretty much every discipline taught at UAB is represented in UHP, and certainly in its umbrella school, the UAB Honors College.
That fall went by quickly. I only took the Xanax for the first lecture. I settled into my groove pretty quickly. But when it was over, I ached for the continued intellectual stimulation I received as a teacher. I'm a lifetime learner, and that program taught me a lot. And I got to teach others a lot, too.
I thought it was a one-shot deal. Until, that is, the program's director, Dr. Michael Sloane, asked me to return in the fall of 2018 to direct the first-year students' literary analyses. And that fall, I was also asked to propose a UHP seminar class for the spring of 2020. I returned last fall to once again direct the first-year literary analysis. And I've been asked to return for first-year LAs again this coming fall.
This semester, I'm teaching the class I proposed, "Media and Social Justice." And I've already got another self-created UHP seminar class scheduled for next spring, "Media and War: Men and Women Making a Difference on the Front Lines."
Unlike my composition and literature classes in the English Department, these seminars have no template. I have to create the teaching as I go. Some days, I'm very confident; others not so much.
I divided the "Media and Social Justice" class into six two-week units: Nellie Bly (mental illness and investigative journalism), The Jungle (food safety and immigration), Jim Crow Lives (the civil rights era and voter suppression), #MeToo (sexual assault and harassment), Black Lives Matters (police and other shootings of people of color), and March for Our Lives (gun violence and sensible gun regulation).
These classes are limited to 16 honors students, but 19 students wanted in my "Media and Social Justice" class, so I have 19 students.
I teach these classes as a communications professor, not an English professor. I direct the literary analyses as a literature professor, not a communications professor.
We're covering historical topics, for sure, but also contemporary topics. It doesn't get any more current than Black Lives Matter, #MeToo, voter suppression, or March for Our Lives.
We don't just talk about the journalism around these topics, but also about other media. For example, I find protest songs for each topic. While it's not on our plate, did you know Trump has inspired a whole catalog of protest songs? Most every president inspires protest songs, though Trump has inspired an awful lot of them.
Maybe at some point, I'll create a "Media and Donald J. Trump" class. There is plenty of material.
The point, though, is that we all should be lifelong learners. I can't tell you how much I've learned from by English students and my honors students, how much the English faculty has taught me, and how much the faculty and directors of the University Honors Program have taught me.
That I get to return the favor by teaching these unique classes says a lot about UAB, and how it values critical thinking and learning.
I hope I never lose my enthusiasm for learning, or become too stubborn to change when the facts point toward another direction. That is our responsibility to the truth. I guess I am stubborn in one way: There are no alternative facts. Facts are truth, reality. The alternative is false, untruth, lies.
Readers, that's a fact, and like me sometimes, facts are stubborn.
Joey Kennedy, a Pulitzer Prize winner, writes a column every week for Alabama Political Reporter. Email: [email protected].
Print this piece