Attorneys present evidence that AG Marshall violated the law
Steve Marshall knowingly broke Alabama's campaign finance laws, and he did so just months after arguing before the U.S. Supreme Court in support of those laws, two Montgomery attorneys said Thursday morning.
Julian McPhillips and Melissa Isaak, who together sent a letter last week to Montgomery District Attorney Daryl Bailey asking that he present Marshall's alleged crimes to a grand jury, held a press conference at which they distributed copies of a brief Marshall filed with the U.S. Supreme Court and other campaign finance documents.
The brief, which APR originally reported on two weeks ago, was prepared by Marshall in defense of Alabama's ban on PAC-to-PAC transfers. In that filing, Marshall argues that the law is vitally important to maintaining the integrity of the election process, and calls it the "only legal protection standing between Alabama voters and the reality or appearance of quid pro quo corruption."
Less than a year later, Marshall has accepted $735,000 in five payments from the Republican Attorneys General Association, which allows PAC-to-PAC transfers. Alabama's law against those transfers states plainly that it applies to both in-state and out-of-state PACs, and it provides for up to a 20-year sentence for each violation.
"Mr. Marshall called our letter to the DA a stunt, but this is no stunt," McPhillips said. "This is clear evidence that (Marshall) knowingly violated the law."
In addition to Marshall's acceptance of PAC-to-PAC money, McPhillips and Isaak also presented evidence that Marshall accepted more than $18,000 in in-kind services from RAGA, but he has failed to report it. That would also be a violation of state laws.
McPhillips and Isaak have called on Marshall to step away from the AG's race. And they have asked Bailey to open an investigation and take the case to the grand jury.
Jones to attend Auburn student forum, Tuberville hasn't yet responded to invitation
Jones has agreed to attend the forum, but it was unclear whether Tuberville planned to attend.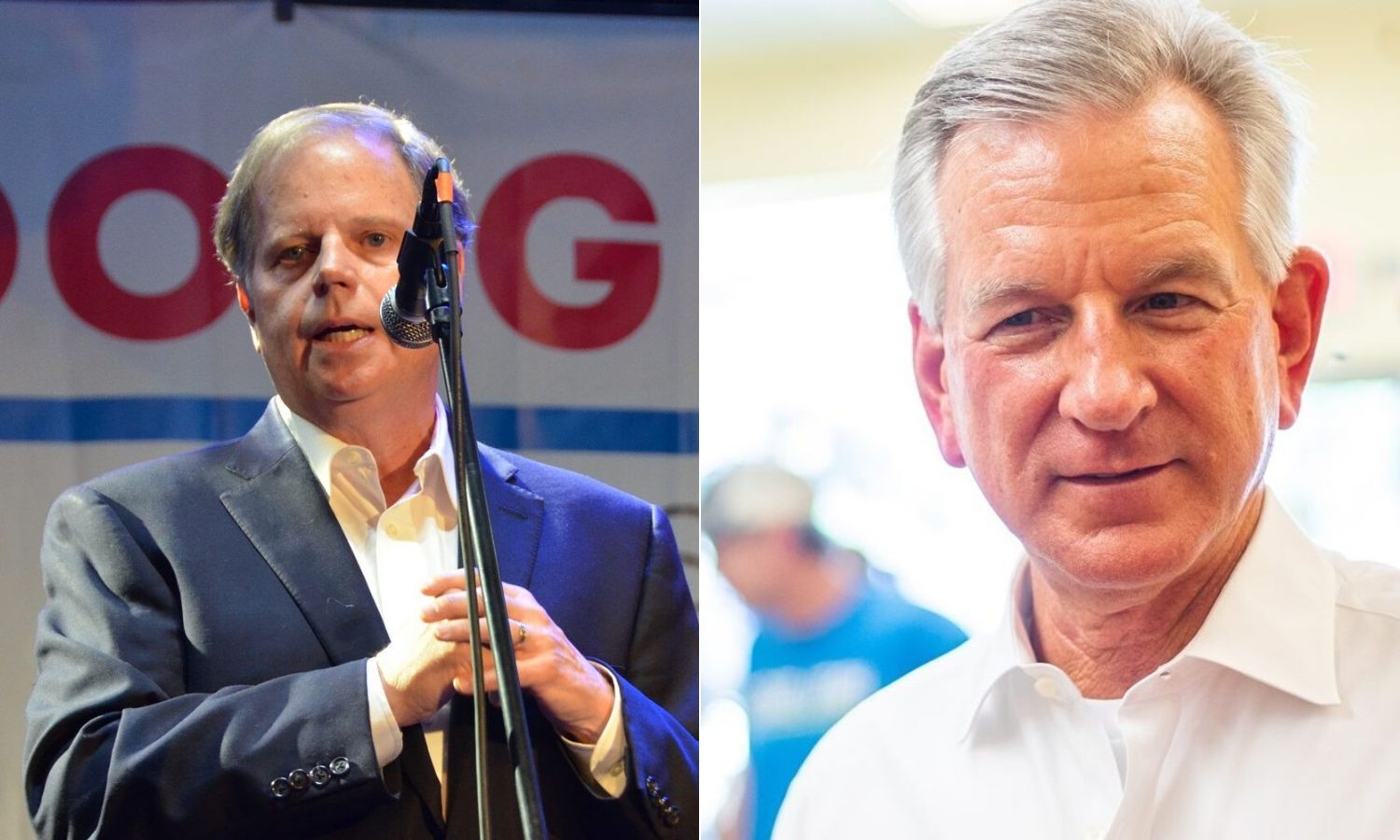 The College Democrats at Auburn University and the College Republicans at Auburn University have asked U.S. Senator Doug Jones, D-Alabama, and his Republican opponent, Tommy Tuberville, to attend a student forum on Wednesday.
"We are excited to invite the candidates running for our U.S. Senate seat and provide this opportunity for any Auburn student to hear directly from them, and we hope it will inform our student bodies' decisions with the November 3rd election only days away," said Carsten Grove, president of the College Democrats at Auburn University, in a statement.
Jones has agreed to attend the forum, Auburn University College Democrats confirmed for APR on Sunday, but it was unclear whether Tuberville planned to attend. The student organization  was still awaiting a response from Tuberville's campaign.
Jones has for months requested Tuberville join him in a debate, but Tuberville has declined.
"AUCR takes great pleasure in coming together with AUCD to co-host the Alabama Senate candidates in this forum. We are looking forward to a very informative and constructive event," said Lydia Maxwell, president of the College Republicans at Auburn University.
Dr. Ryan Williamson, assistant professor of political science, is to emcee the forum, which will be open to all Auburn University students in the Mell Classroom Building at 6 p.m., according to a press release from the College Democrats at Auburn University.
Students will be permitted 30 seconds to ask a question of either candidate, and each candidate will have two minutes to answer, according to the release.
Capacity at the forum will be limited and precautions taken due to COVID-19. Any student with an Auburn ID is welcome and attendance will be first come, first served.