Opinion | Secretary of State John Merrill isn't very collegial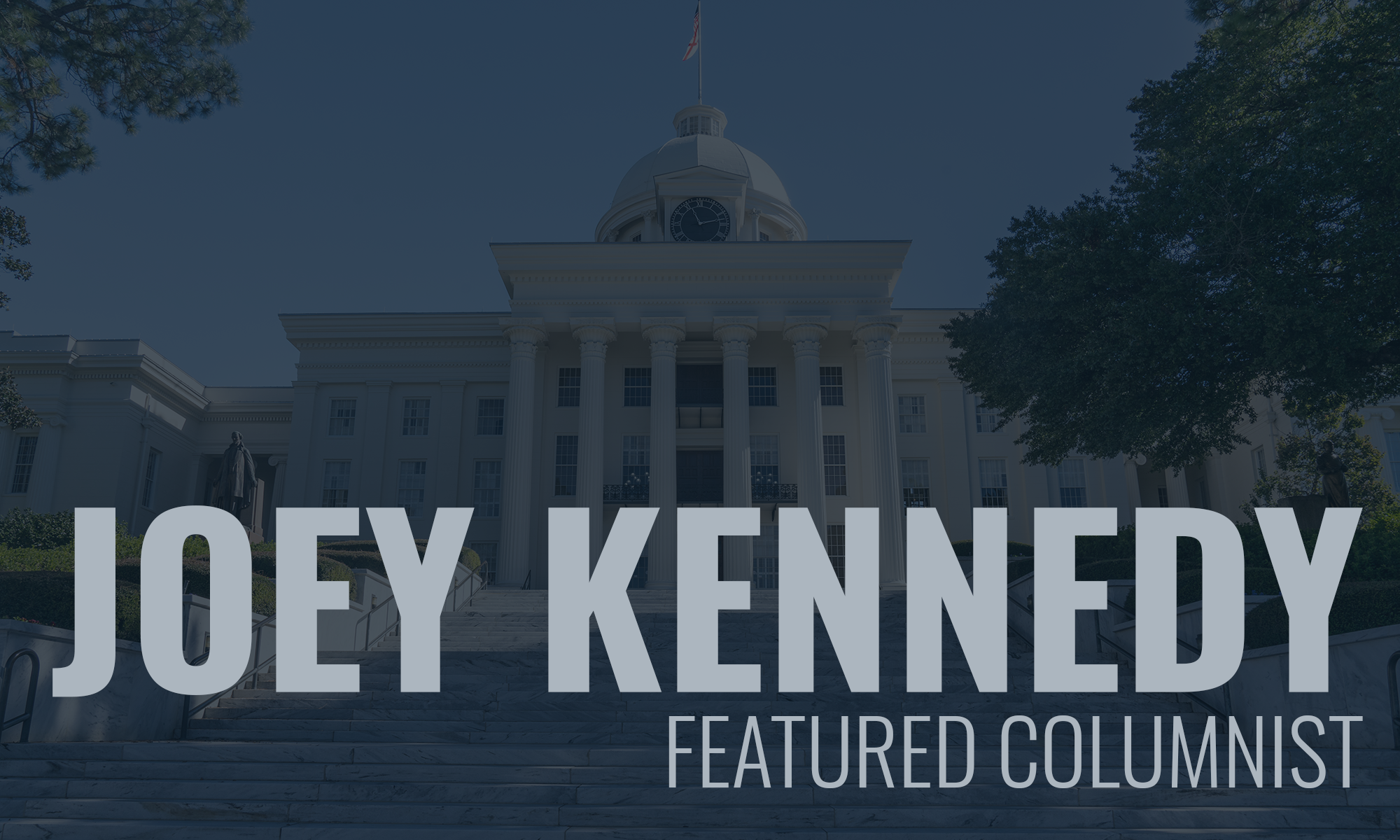 As we head to the last weekend before next Tuesday's midterm elections, Alabama voters need to be reminded how Republican candidates have conducted themselves this campaign season.
Very few Republican candidates have debated their Democratic opponents. That's because Republicans would rather not have to defend their programs and policies in front of an opponent who, quite frankly, probably has better ideas.
The Republicans' control in Alabama is getting stale. They really have no new ideas to move Alabama forward, if they ever did. Their main strategy is just to make Alabama more Republican. That's true across all the constitutional offices that are elected statewide.
Their strategy: Stay hidden, say little, and arrogantly depend on Alabama voters to once again return them to office, once again vote against their best interests.
Voters should not reward that kind of arrogance.
Perhaps one of the most arrogant Republicans seeking re-election is Secretary of State John Merrill. Like most Republican secretaries of state across the nation, Merrill's goal is to make sure as few people vote who might vote against Republicans as possible. He's the kingpin of elections in Alabama and the primary architect of voter suppression in the state.
Merrill argues: We need strong voter ID because voter fraud at the polls is real. Fact: It isn't. In-person voter fraud is rare, as studies have shown. Even President Donald Trump's Presidential Advisory Commission on Election Integrity (voter fraud commission) disbanded after only a few months because it found no voter fraud.
Merrill argues: We don't need early voting in Alabama because you can apply for an absentee ballot and vote early. Fact: Absentee ballots are for voters who cannot, for whatever reason (usually because they're out of their districts on election day), go to the polls. All states with early voting also provide for absentee voting. They are two different things.
Merrill argues: We don't need automatic voter registration in Alabama because if a qualified citizen can't go through the steps required to register to vote, that person is "lazy." Fact: Automatic voter registration would qualify many more citizens to vote, and more voters is not what Merrill and Republicans want to see.
We have all of that, plus, Merrill is simply not a very nice person. In academia, we would say he's not "collegial," which means he doesn't play well with others, especially those who disagree with him.
Merrill's Twitter feed often lashes out at those people who do disagree with him. He's known to block people left and right, if he doesn't like what they say. Merrill can't take criticism, and he doesn't have the critical thinking skills to accept that somebody else might have a better idea than he.
Merrill is even unpleasant at public events.
At a gathering at the Spencer Honors House at UAB a couple weeks ago, Merrill refused to answer some questions, unless the questioner acknowledged Merrill had done more as secretary of state for Alabama than any other in the nation. In other words, Merrill needed his ego stroked. Not collegial.
Merrill didn't want to address hard questions in detail or honestly, everything from automatic voting to voter fraud to educating felons on how to register to vote after they've served their time and are qualified again.
"From the very beginning, he was so defensive," said UAB honors student John Aiken, a political science major. "He was already ready for all of (those questions). He wasn't answering a lot of questions. It was like talking to a brick wall, and I just had to give up."
Aiken, 21, is education director and on the executive board for UAB's College Democrats, so he went to the meeting knowing that he and Merrill likely wouldn't agree on much.
But what Merrill fails to acknowledge is that, while a Republican, he's the elected secretary of state for all Alabamians – Republicans, Democrats, third party, independents. He fills that role poorly. Not very collegial.
"I asked him about automatic voter registration," Aiken said. In his response, Merrill said that some eligible voters don't want to be registered. "He's more concerned about violating the rights of those who don't want to vote" than those who do, Aiken said.
Merrill also told Aiken he was generalizing because Aiken couldn't provide the name of somebody who couldn't physically register to vote or who would benefit from automatic registration. Merrill said that type of person doesn't exist.
Well, of course, that type person does exist. Every eligible voter should be registered, whether they're "lazy" or not. If they don't want to vote, they don't have to vote. But what's the harm in making certain they can if they so desire?
Well, they might vote, and that scares Merrill and Republicans to death.
As for encouraging qualified former felons to register, Aiken said Merrill claimed these former felons can't be found. I'll guarantee you law enforcement agencies can find them.
But again, former felons aren't likely to vote Merrill's way.
Following the event, Aiken posted details on his Facebook page. Somebody screenshot the page and sent it to Merrill on Twitter.
Merrill's response was fairly typical, considering that he and Aiken disagreed: "He heard what he wanted to hear he came in there with an agenda and that's what he promoted. That's generally the liberal narrative. If you would like to talk to me about the meeting or what we have done since I've been the Secretary please to call me at cell phone 334-328-2787." Not very collegial.
By the way, Aiken did call Merrill. The call went to voice mail.
I've heard this same story from other people who have had interactions with Merrill, then tried to call him. I've seen similar partisan, nasty Tweets from Merrill on his timeline. It's a way for Merrill to appear he's open for discussion when he's actually anything but.
At an academic institution, Merrill's lack of collegiality could easily prevent him from ever earning tenure.
So here's the question: Why should voters give Merrill another four years' tenure as Alabama Secretary of State? He certainly doesn't represent all of us. He doesn't have an open mind about getting more voters to the polls because that scares him. He's just one of many Republican election officials across the nation doing everything they can to keep voter turnout low, because that's what Merrill and other Republicans need to keep winning elections. And, after they win, to keep suppressing votes.
If you're not one of those "lazy" people who isn't registered to vote, make sure to show up Tuesday. Polls are open from 7 a.m. to 7 p.m.
Joey Kennedy, a Pulitzer Prize winner, writes a column ever week for Alabama Political Reporter. Email: [email protected]
Opinion | That climate change hoax is killing us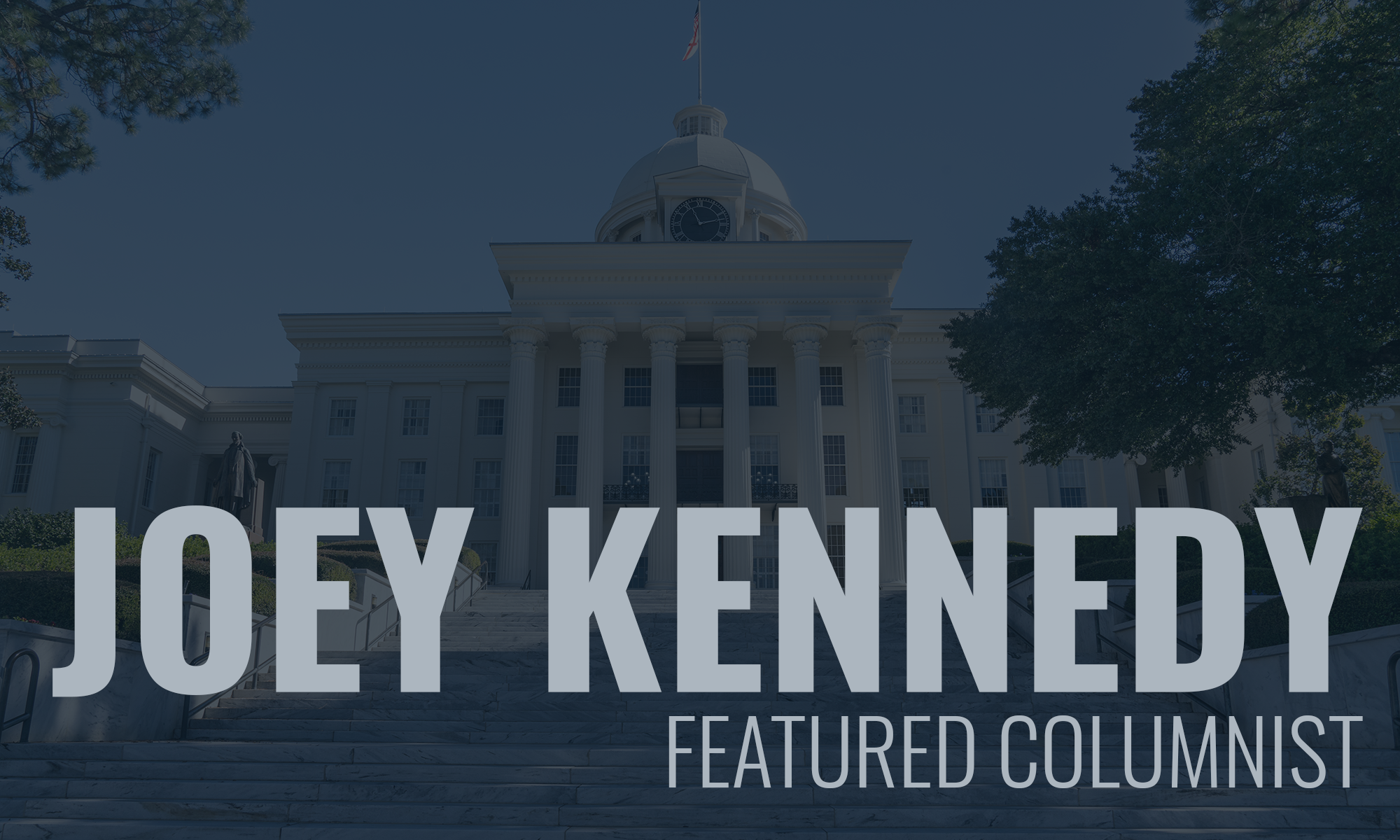 I grew up with hurricanes. For my first 11 years, my parents and I lived on the Texas Gulf Coast, near Beaumont. My father was transferred by the company he worked for, Texas Gulf Sulfur, to deep South Louisiana in 1967. We lived in Houma, in Terrebonne Parish, but Dad worked near Larose, in Lafourche Parish.
Hurricanes were regular events in Southeastern Texas and South Louisiana. Still are, but in much more frequent numbers. And Alabama gets clobbered every so often, most recently yesterday and today. Sally made landfall near Gulf Shores, and you can be assured the damage will be extensive, especially from flooding.
Flooding was a big factor in Texas hurricanes too, when I lived there. Hurricane Carla, in 1961, devastated High Island, not far from our home. Flooding was widespread. Carla was a Category 4 storm. But notably, that September, Carla was only the third named storm of the hurricane season.
This year, we're running out of names. Striking Alabama this week, only a few days after Carla struck Southeastern Texas in 1961, Sally is toward the end of the hurricane alphabet. The National Hurricane Center and World Meteorological Organization are literally running out of names for storms this year.
Earlier this week, and maybe still, there were five named storms in the Atlantic. This is only the second time on record that five named storms are in the Atlantic at the same time. And they're using up the Alphabet. The first time this happened was 1971, at a time when humans were first becoming aware of climate warming.
Little do we know, that before Sally decided to squat on Alabama, Hurricane Paulette made landfall in Bermuda on early Monday morning. There are so many hurricanes around, we can't even keep up with them.
They're like Republican scandals.
Probably more than any other indicator, hurricanes tell the story of climate change, the very real climate change that Donald Trump and many Republicans deny or call a hoax.
Like the COVID-19 Pandemic. Like so many events that Trump and Trump Republicans can't (or won't) believe. Like the corruption that permeates the Trump administration. Like the wildfires destroying the far West Coast states.
That's not climate change, claims Trump. It's because California won't sweep the forests. I call BS. Even on California being responsible for sweeping. Most of the forestland in California is federal land. Most of the burning areas are on or near federal trees. Yet, the state of California spends more money on forest management than the federal government, which owns most of the land. That's the truth. No hoax.
Trump should order secret federal teams of ICE forest sweepers to do their jobs.
The hoax from Republicans and the Trump administration is that crazy antifa hit squads are invading the West Coast to reign terror on the populations there. National security experts continue to assert that white supremacists and nationalists are the most dangerous domestic terror threat. But Trump defends those radicals – "they are very fine people" — because they hold up some mysterious white heritage above all others. If Trump is anything, he's the whitest Angry White Man ever.
Climate change is real. The coronavirus pandemic exists. White nationalists are the most serious domestic terror threat in this country.
Black lives do matter.
Yet, once again and often, Trump shows the orange-hued emperor has no clothes. As Stormy Daniels has previously said, that is not a good look.