Ivey speaks to Alabama Automotive Manufacturers Association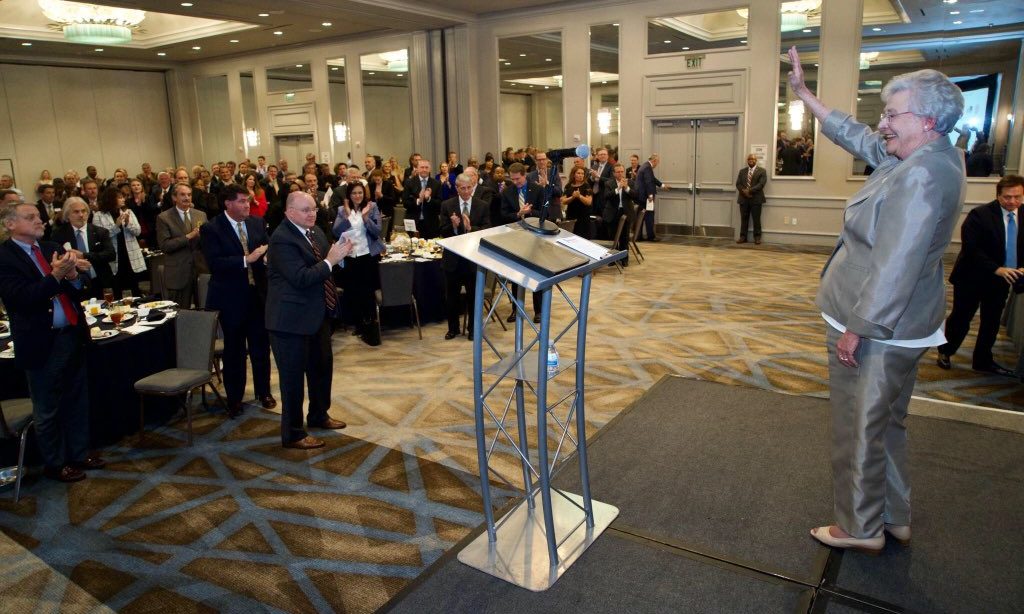 Thursday, Alabama Governor Kay Ivey (R) addressed the Alabama Automotive Manufacturers Association (AAMA) at the group's 4th annual appreciation dinner at the Wynfrey Hotel in Hoover.
Ivey said that the companies that come to Alabama, "want to be a part of a team."
"They can expect hard work, growth, and success," Ivey said. "They want to be made in Alabama."
Ivey said that she only had a few hours to prepare her transition to being governor at 6:00 at night. "The very first meeting I had the next morning was with Greg Canfield, the Alabama Secretary of Commerce."
"We have seen 16,000 new jobs created since I took office and $16 billion in investments announced," Ivey continued. "Alabama now has more people working than ever before in our history and Alabama's automotive industry is powering that momentum."
Ivey said that so far in 2018, Alabama's automotive industry has had $2.2 billion in new investment and seen the creation of 4000 jobs."
"In January, we had some pretty remarkable news, the Alabama football team won the national championship, but that was not the only remarkable news," Mazda-Toyota announced that they were building an automotive assembly plant in Huntsville. "That is the largest development project announced in a decade."
Ivey said that like we saw with Mercedes Benz in 1993 the announcement has had a trickle down effect and has resulted in more jobs from suppliers. The Mazda-Toyota announcement is, "Continuing to show the world that Alabama is the place to be for Automotive manufacturing."
Every major automotive company in Alabama has recently expanded Ivey said. The state is ranked number one for doing business. States that locate here can expect to have a business partner with the state. "If you locate here in Alabama we are for you."
"I have a very good relationship with President Trump but this back and forth on trade is where I draw the line," Ivey said. "I have spoken with (Vice President) Mike Pence this week and made my concerns about this trade policy absolutely clear. I support the President and his efforts; but my job as Governor of Alabama is to make Alabama great."
Ivey promised that she will do everything in her power for that Alabama automotive manufacturers and that they, "Are very important to Alabama. As Governor I take pride in all of our industries but especially in our automotive industry."
Ivey said that the state's automotive industry success, "Would not be possible without the work of every person that is sitting here tonight."
Ed Castille is the Director of AIDT and a Deputy Secretary of Commerce."
"She has steadied the ship and launched new programs," Castille said of Ivey. "My favorite is Strong Start Strong Finish."
"She is laser focused on workforce development," Castille added. "I am proud to be on the Governor Ivey team."
Ron Davis is the Executive Director of the AAMA.
Alabama produced nearly one million cars and light trucks in 2017. Toyota, Hyundai, and Honda produced 1.7 million engines that same year. Alabama ranks fifth nationally in car and light truck production.
Ivey is promoting the current unprecedented booming economy and job growth, particularly in manufacturing, in her bid to be elected to her own term as Governor. Ivey was elevated to Governor from Lieutenant Governor in April 2017.
Ivey faces a stiff challenge from Tuscaloosa Mayor Walter "Walt" Maddox (D).
The general election will be Tuesday, November 6. Polls open at 7:00 a.m. and close at 7:00 p.m.
Gary Bauer endorses Hightower for Congress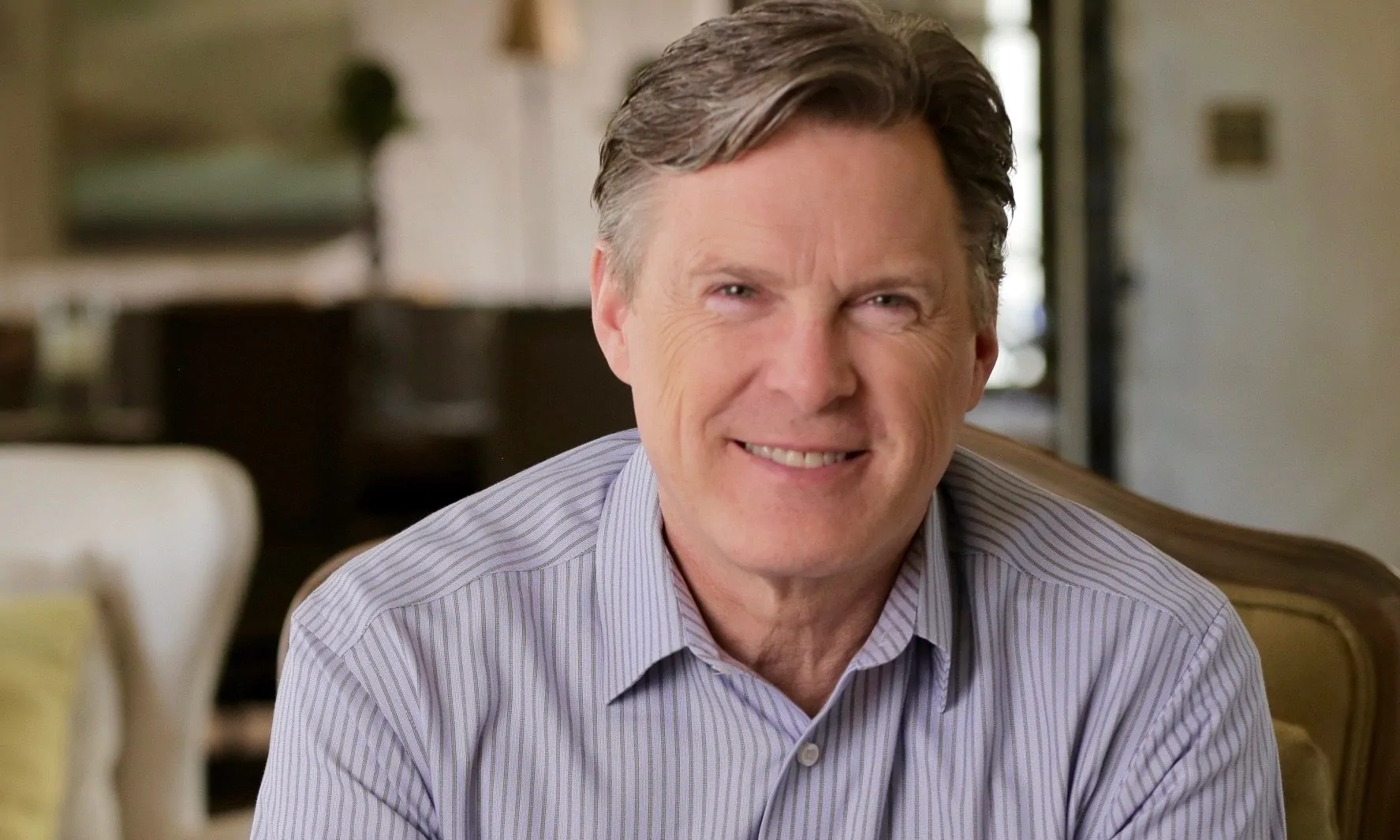 Congressional candidate Bill Hightower's campaign announced Wednesday that he has received the endorsement of national social conservative leader Gary Bauer.
"I am proud to endorse Bill Hightower for Congress," Bauer said. "Bill is a man of God who is an unapologetic voice for faith, family and freedom. He has worked to defend the unborn both in public and private life for 40 years and there has been no stronger advocate for protecting our religious liberties."
"Bill Hightower has a proven pro-family, pro-life record that the voters of south Alabama can count on," Bauer said. "As their congressman, I know Bill Hightower will stand with President Trump to defend our values, protect our constitutional rights, secure the border and put hard-workings America first."
"Susan and I have followed Gary Bauer since his service to President Reagan, and his later work on the Family Research Council," Hightower said. "Because of our personal support of James Dobson's, Focus on the Family, with whom Gary worked, we have for at least 30 years leaned heavily upon his conservative, family-oriented commentary on culture. It is an honor to be endorsed by Gary, because like him, I am a staunch supporter of Israel and deem our religious freedoms as core to who we are as Americans."
Bauer currently serves as president of American Values, a public policy think tank, and was Washington director of Christians United for Israel Action Fund. Bauer has held several positions in the administration of former President Ronald Reagan including deputy under-secretary of education from 1982 to 1985 and under-secretary of education from 1985 to 1987.
Bauer was then appointed assistant to the president for policy development, a position he held until January 1989. He later served as a senior vice president of Focus on the Family and as president of the Family Research Council.
In 2000, Bauer sought the Republican nomination for president of the United States. Then-Texas Gov. George W. Bush won the nomination and went on to win the 2000 election.
Hightower is running in Alabama's 1st Congressional District in the July 14 Republican Primary runoff against former State Rep. Barry Moore, R-Enterprise.
Incumbent Congressman Bradley Byrne is not running for re-election.
Hightower has a bachelor's degree from the University of South Alabama and a master's degree from Vanderbilt University. Hightower has worked for several Fortune 500 companies around the world before moving back to South Alabama in 2002. He has started and run several small businesses in the Mobile area. Hightower is a husband, father and grandfather.
The winner of the Republican nomination will face the winner of the Democratic primary runoff in the Nov. 3 general election. On the Democratic side, James Averhart is running against Kiani Gardner.