Marshall, Ainsworth, McCutcheon, Reed, Ledbetter endorse Amendment Two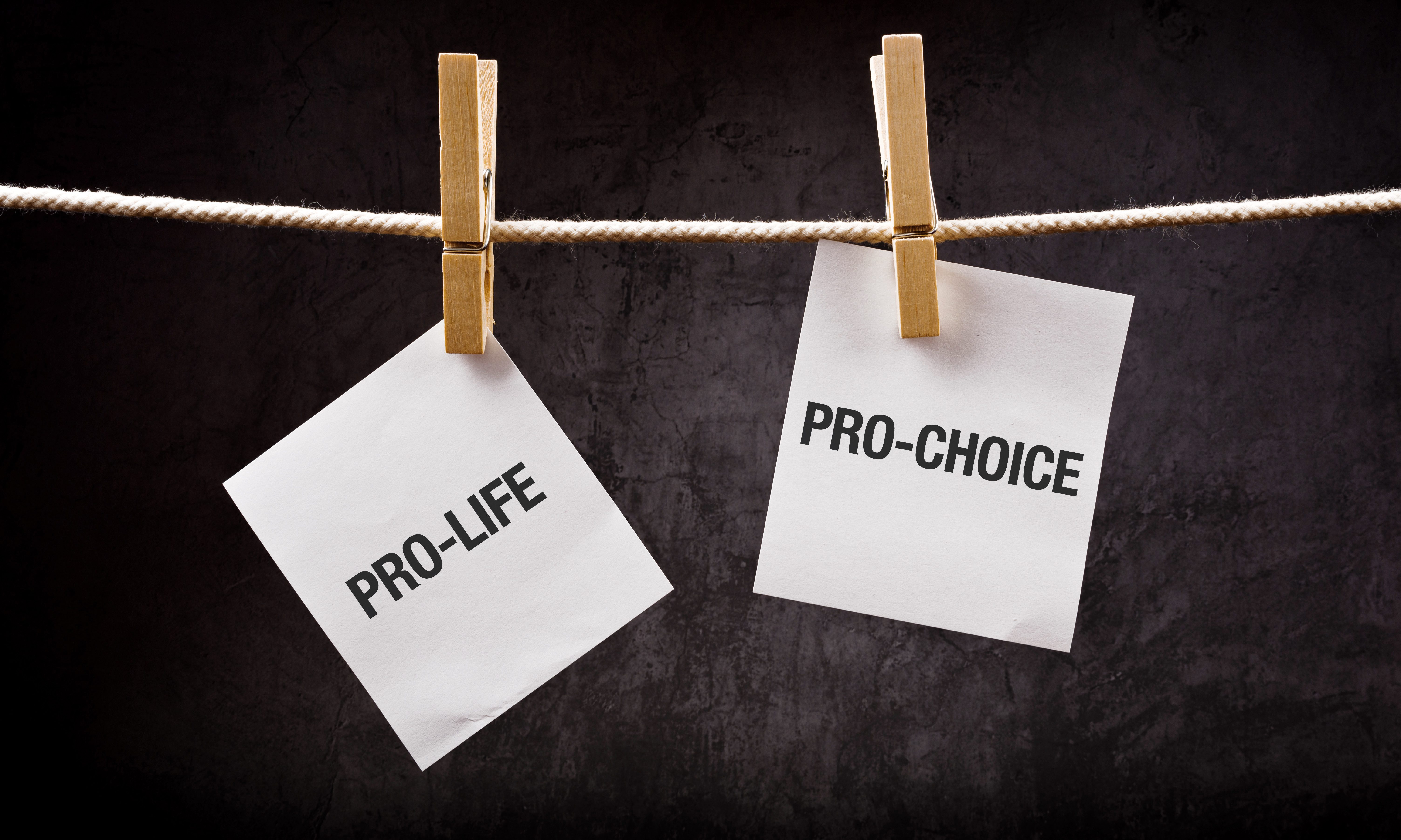 Following Governor Kay Ivey's public endorsement last week of Amendment Two, the pro-life constitutional measure picked up even more support Thursday with endorsements from Alabama Attorney General Steve Marshall (R), the Republican nominee for Lieutenant Governor state Representative Will Ainsworth, R-Guntersville, Speaker of the House Mac McCutcheon, R-Monrovia, and top leadership figures in the Alabama Legislature.
"One of the biggest honors I have as your Attorney General is fighting for the rights of the unborn," AG Marshall said. "I have aggressively defended Alabama's pro-life laws and fought alongside other states as they did the same. Now, you have an opportunity to join me in standing for life by voting YES on Amendment Two."
According to the Alabama Fair Ballot Commission, Amendment Two "provides that it would be the public policy of the state to recognize and support the importance of unborn life and the rights of unborn children, including the right to life."
The amendment affirms that there is no constitutional right to an abortion under the Alabama Constitution, and that it would establishment that nothing in the constitution would require using taxpayer funds to fund any abortions.
"As a candidate for Lt. Governor and, hopefully, once in office, I will continue to champion the pro-life cause and fight the liberal elites who mock conservative Alabamians for our stand," Ainsworth said. "Each and every life is a gift from God, and I support the passage of Amendment 2 on Nov.6th ."
"On November 6th, Alabama has the opportunity to show the nation how strong our conservative values are by adding language to our state constitution acknowledging the sanctity of unborn life," Speaker McCutcheon remarked. "I am proud to stand behind Amendment Two and would encourage all Alabamians to vote yes on Tuesday, the 6th."
"As Planned Parenthood and other liberal groups make their way into Alabama we are seeing our conservative values being attacked daily," House Majority Nathanial Ledbetter (R-Rainsville) said. "It is crucial that Alabamians join together to fight for the rights of the unborn by voting yes for Statewide Amendment Two."
"Amendment Two will protect the sanctity of all life in Alabama by ensuring that our God-given rights extend to the most defenseless among us, unborn children, " said Senate Majority Leader Greg Reed, R-Jasper. "I urge my fellow Alabamians to stand for a culture of life by voting yes on Amendment Two on November 6th."
Sen. Williams said that he is confident that Alabamians will reject Planned Parenthood's values and stand for life on November 6th.
"Planned Parenthood has pumped nearly a million dollars of out-of-state dark money into Alabama to defeat Amendment Two," Sen. Williams said. "Planned Parenthood represents a culture of death, and their celebration of abortion-on-demand is sickening to see," remarked Williams. "President Trump is remaking the judiciary through the appointment of solid constitutional judges like Brett Kavanaugh, and Amendment Two will help make Alabama a haven for life as our nation returns to a respect for the U.S. Constitution and for the sanctity of all life."
Governor Ivey, Public Service Commission President Twinkle Cavanaugh (R), Alabama Republican Party Chairman Terry Lathan and former State Representative Mary Sue McClurkin (R-Indian Springs) have already formally endorsing Amendment Two.
Cavanaugh, Lathan and McClurkin are serving as Co-Chairmen of the Alliance for a Pro-Life Alabama. The Alliance is composed of various pro-life advocates around the state, including clergy and ministry organizations, public policy and legal think tanks, elected officials, and front-line care-givers and counseling centers which minister to pregnant women.
Amendment Two is one of four statewide constitutional amendments on the ballot.
Polls open at 7:00 am and close at 7:00 pm. Voting requires having a valid photo ID.
Print this piece
Alabama Republicans will hold summer meeting August 1
The Alabama Republican Party announced Tuesday that the state executive committee will meet on Saturday, August 1.
The Alabama Republican Party Summer Meeting is scheduled to be at the Trussville Civic Center, 5381 Trussville Clay Road, Trussville, AL 35173.
"We will be meeting in person and will be following all social distancing guidelines as applicable at the meeting time," wrote Alabama Republican Party Chairman Terry Lathan. "As the guidelines change, the ALGOP will plan accordingly for a safe, in person business meeting. The civic center can accommodate the social distancing guidelines with some alternations. However, as of today, special event buildings are closed. We will look for a backup place in case we need one. For now, our meeting is booked at the Trussville Civic Center."
"Because of the guidelines that require distancing and not knowing what the future brings, the luncheon fundraiser we had scheduled prior to our meeting will be postponed," Lathan explained. "Seating for 8-10 people at a table is not conducive for now- hopefully this will change sooner than later. It takes us months to prepare for 500 at our dinners, luncheons and meetings. The virus situation has hijacked many of our choices. Stay tuned for information about an exciting event later in the fall."
Lathan said that, "The guidelines are fluid and our plan will need to adjust accordingly."
"Please be assured that our team will be focused on having a safe and efficient Summer Meeting on August 1."
"I encourage you and your county parties to use your time this summer working on your political plans," Chairman Lathan told the members of the Executive Committee. "We have asked the chairs to turn in your tentative plans to us by July 1 so we all can prepare early to win back the US Senate race and re-elect President Trump. It's Great to be a Republican."
Re-electing Donald Trump and defeating Democratic incumbent Sen. Doug Jones are the focuses of the Alabama Republican Party. Tommy Tuberville and Jeff Sessions are in the July 14 Republican Primary runoff seeking that nomination.
The Alabama Republican Party holds six of the state's seven congressional seats. They are not challenging incumbent Terri Sewell, D-Selma.
Republican incumbents Mo Brooks of Huntsville and Gary Palmer of Hoover do not have Democratic challengers.
Republicans are hoping to re-elect incumbent Congressmen Robert Aderholt and Mike Rogers who face Democratic challengers. The 1st and 2nd Congressional Districts are both vacant.
In CD1 Bill Hightower faces Jerry Carl in the Republican Party primary runoff. In CD2 Barry Moore and Jeff Coleman are seeking the GOP nomination. Both eventual nominees will face Democratic opponents in the fall.
The Alabama Republican Party holds every statewide office. The highest-profile state office on the November ballot is Public Service Commission President where the Alabama Republican Party hopes to re-elect incumbent Twinkle Andress Cavanaugh.
Print this piece