Marshall, Ainsworth, McCutcheon, Reed, Ledbetter endorse Amendment Two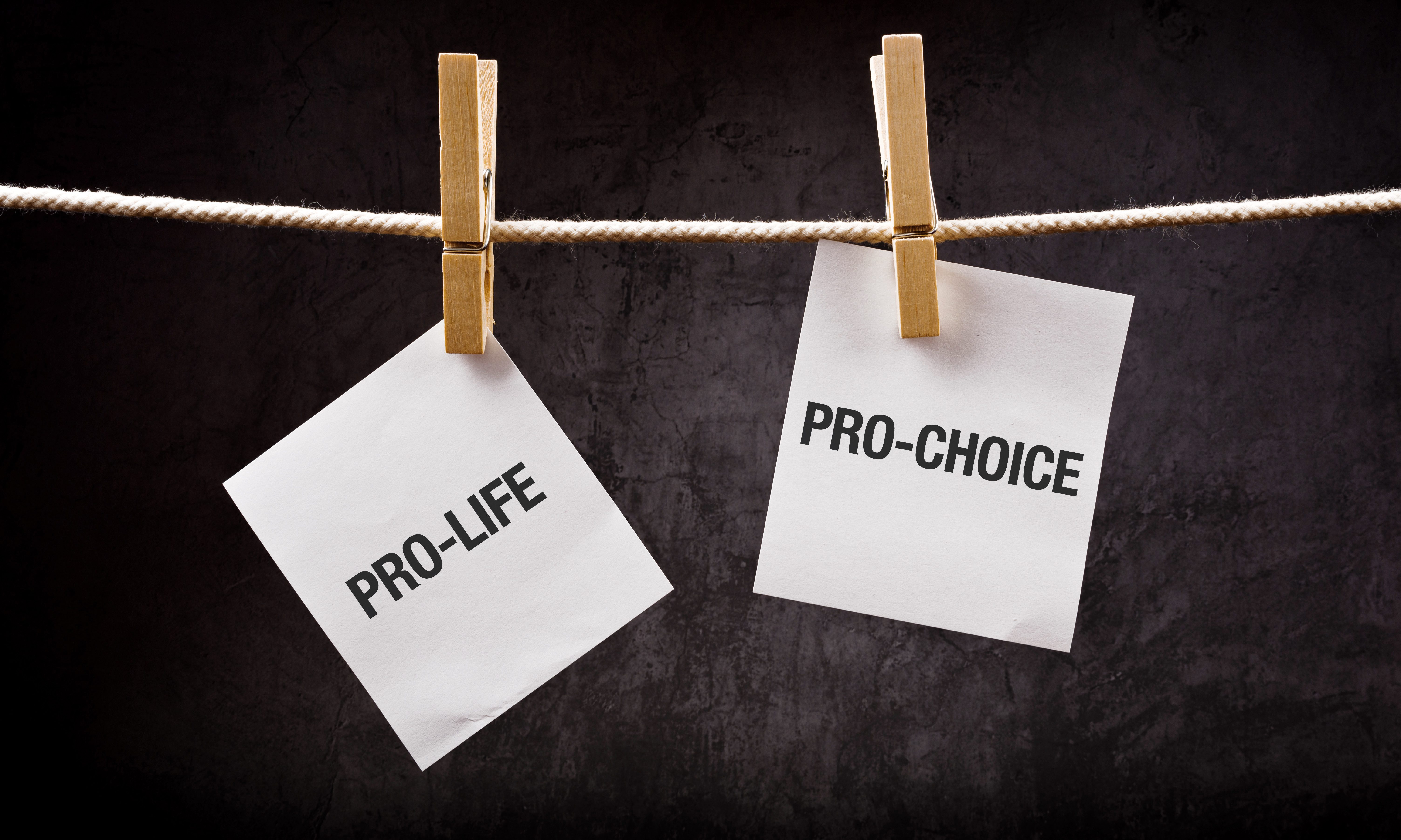 Following Governor Kay Ivey's public endorsement last week of Amendment Two, the pro-life constitutional measure picked up even more support Thursday with endorsements from Alabama Attorney General Steve Marshall (R), the Republican nominee for Lieutenant Governor state Representative Will Ainsworth, R-Guntersville, Speaker of the House Mac McCutcheon, R-Monrovia, and top leadership figures in the Alabama Legislature.
"One of the biggest honors I have as your Attorney General is fighting for the rights of the unborn," AG Marshall said. "I have aggressively defended Alabama's pro-life laws and fought alongside other states as they did the same. Now, you have an opportunity to join me in standing for life by voting YES on Amendment Two."
According to the Alabama Fair Ballot Commission, Amendment Two "provides that it would be the public policy of the state to recognize and support the importance of unborn life and the rights of unborn children, including the right to life."
The amendment affirms that there is no constitutional right to an abortion under the Alabama Constitution, and that it would establishment that nothing in the constitution would require using taxpayer funds to fund any abortions.
"As a candidate for Lt. Governor and, hopefully, once in office, I will continue to champion the pro-life cause and fight the liberal elites who mock conservative Alabamians for our stand," Ainsworth said. "Each and every life is a gift from God, and I support the passage of Amendment 2 on Nov.6th ."
"On November 6th, Alabama has the opportunity to show the nation how strong our conservative values are by adding language to our state constitution acknowledging the sanctity of unborn life," Speaker McCutcheon remarked. "I am proud to stand behind Amendment Two and would encourage all Alabamians to vote yes on Tuesday, the 6th."
"As Planned Parenthood and other liberal groups make their way into Alabama we are seeing our conservative values being attacked daily," House Majority Nathanial Ledbetter (R-Rainsville) said. "It is crucial that Alabamians join together to fight for the rights of the unborn by voting yes for Statewide Amendment Two."
"Amendment Two will protect the sanctity of all life in Alabama by ensuring that our God-given rights extend to the most defenseless among us, unborn children, " said Senate Majority Leader Greg Reed, R-Jasper. "I urge my fellow Alabamians to stand for a culture of life by voting yes on Amendment Two on November 6th."
Sen. Williams said that he is confident that Alabamians will reject Planned Parenthood's values and stand for life on November 6th.
"Planned Parenthood has pumped nearly a million dollars of out-of-state dark money into Alabama to defeat Amendment Two," Sen. Williams said. "Planned Parenthood represents a culture of death, and their celebration of abortion-on-demand is sickening to see," remarked Williams. "President Trump is remaking the judiciary through the appointment of solid constitutional judges like Brett Kavanaugh, and Amendment Two will help make Alabama a haven for life as our nation returns to a respect for the U.S. Constitution and for the sanctity of all life."
Governor Ivey, Public Service Commission President Twinkle Cavanaugh (R), Alabama Republican Party Chairman Terry Lathan and former State Representative Mary Sue McClurkin (R-Indian Springs) have already formally endorsing Amendment Two.
Cavanaugh, Lathan and McClurkin are serving as Co-Chairmen of the Alliance for a Pro-Life Alabama. The Alliance is composed of various pro-life advocates around the state, including clergy and ministry organizations, public policy and legal think tanks, elected officials, and front-line care-givers and counseling centers which minister to pregnant women.
Amendment Two is one of four statewide constitutional amendments on the ballot.
Polls open at 7:00 am and close at 7:00 pm. Voting requires having a valid photo ID.
Print this piece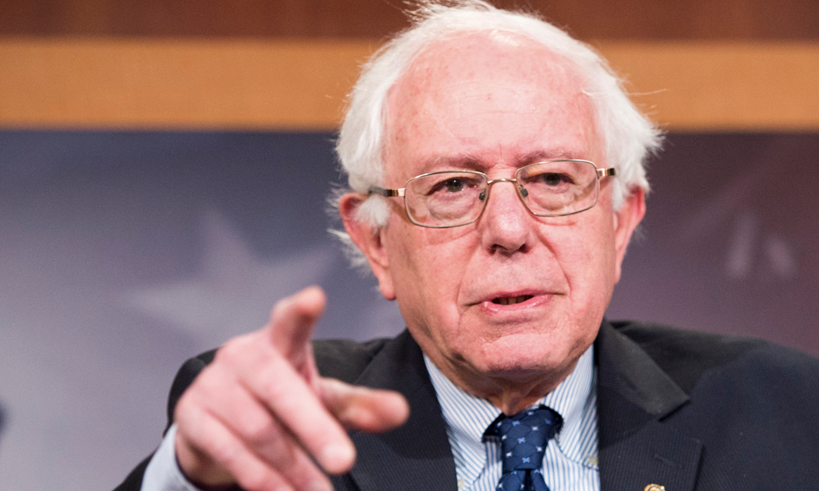 Saturday, U.S. Senator Bernie Sanders, I-Vermont, appears to have followed his victory in the New Hampshire primary with a victory in the Nevada caucuses.
"First we won the popular vote in Iowa. Then we won the New Hampshire primary. And now we have won the Nevada caucus," Sen. Sanders said. "Let me first thank the people of Nevada for their support. We put together a multi-racial, multi-generational coalition across the state that will win not only in Nevada, but all across this country. No other campaign has a grassroots movement like we do, which is a large reason why we're gonna win this election."
The Alabama primary is just one week away on Super Tuesday.
"We are going to win across the country because the American people are sick and tired of a corrupt administration that is undermining American democracy." Sanders continued. "They are sick and tired of a government based on greed and lies. It is time for an administration which is based on the principles of economic justice, social justice, racial justice, and environmental justice."
Sanders received 47.1 percent of the vote. Former Vice President Joe Biden received 21 percent of the vote. South Bend Mayor Pete Buttigieg received just 13.7 percent of the vote. U.S. Senator Elizabeth Warren, D-Massachusetts, continued to underperform with just 9.6 percent of the vote. Billionaire Tom Steyer of California received just 4.7 percent of the vote. Sen. Amy Klobuchar, D-Minnesota, failed to gain any momentum off of her strong third place finish in New Hampshire and received just 3.9 percent of the vote.
Sanders is clearly the frontrunner going into the South Carolina primary. The self -proclaimed socialist has won 34 delegates to this point. Buttigieg is in second with 23, and Biden and Warren are tied with eight. Klobuchar has seven delegates.
New York City Mayor billionaire Michael Bloomberg have foregone the early primaries. He participated in his first debate and according to most observers did not fare well. Moderate Democrats have expressed concern that the party may suffer in November if the socialist label is attached to its nominee. Republicans are taking enjoyment from the Democrats' strife.
"Michael Bloomberg maybe a Billionaire but when questioned by his fellow Socialist Democrats, he looked like a Deer in headlights!" Trump national finance committee chair Perry Hooper Jr. said. "Mini Mike was clear the Debate looser. It is very apparent that the National Democrat party today are controlled by the Left and they are very comfortable with Socialist Democrat, Bernie Sanders. But I think the real Looser is the Democrat Party! The Winner is and will continue to be heavy weight Champion, President Donald J. Trump."
It takes 1,994 delegates to win the nomination. The next contest is the South Carolina Primary
The Alabama Democratic primary is March 3.
Print this piece