Opinion | The worst candidate in Alabama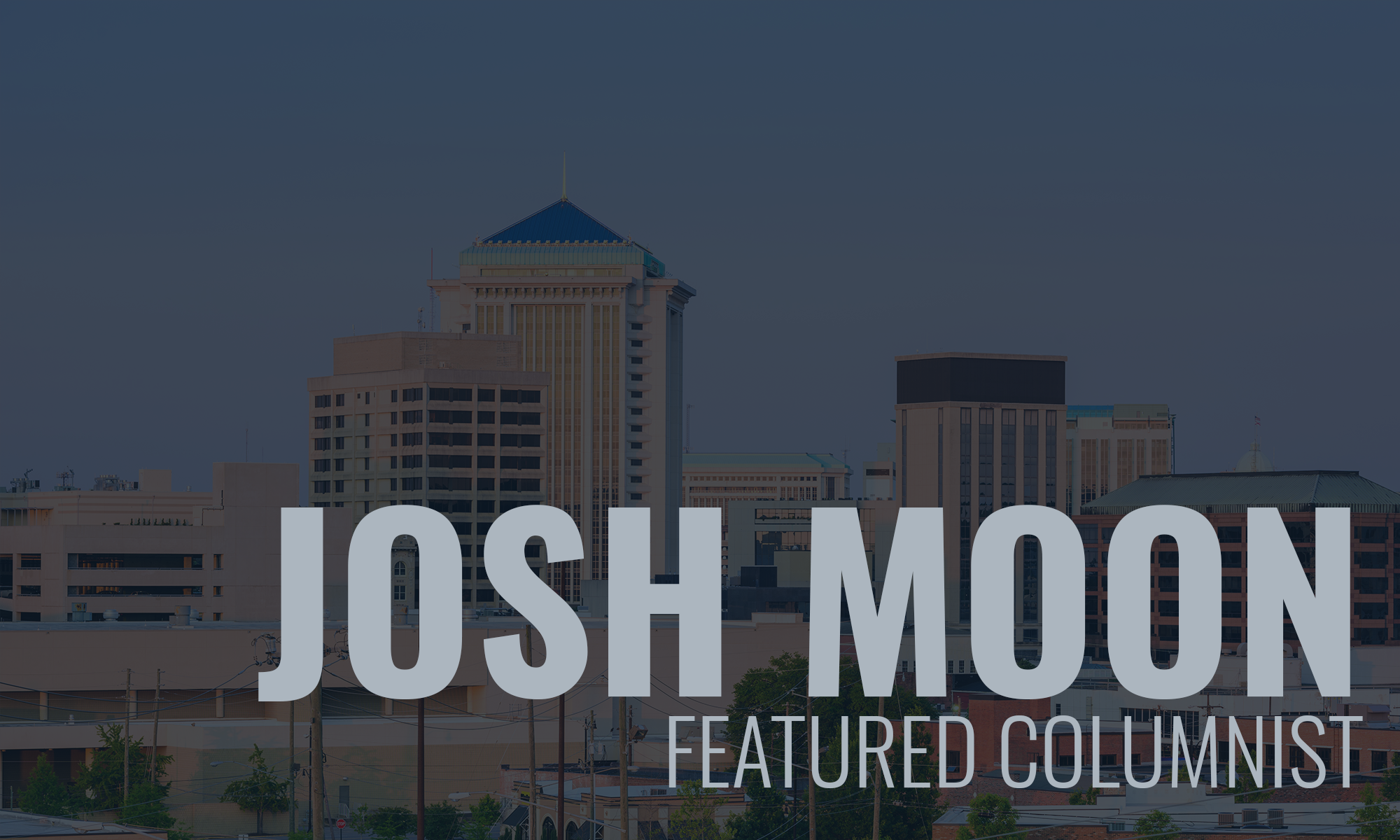 It takes some real effort to be the worst candidate for the state Legislature in Alabama.
Our State House is typically filled with more crooks than a roadside trash crew and enough brain power to make a pocket flashlight flicker. I mean, let's remember that this bunch, just three years ago, voted nearly unanimously to re-elect as speaker a guy who had just been indicted on 23 felony counts. (He was eventually convicted on 12 of them.)
So, being the worst candidate for office in this state is a pretty high bar. Or maybe it's a low bar.
Whatever. I have this year's winner, and it's not close.
Meet: Northport's Rodney Sullivan.
If you've never heard of Sullivan, that's because he's selfishly confined his style of aggressive governance to the Northport City Council the last several years. He decided this was the year to spread his wings, and he's looking for your vote for the House District 61 seat.
That seat has been held for the past 12 years by Republican Alan Harper, who you might remember not-so-fondly for his racist tirade on Facebook in 2015 against non-American business owners. It was so super-duper racist that even the Alabama Republican Party leadership — which has rarely encountered an instance of a party member's racism that didn't help the brand — was forced to admonish Harper publicly.  
I bring all of that up only to make this point: Sullivan would be WORSE than that guy!
If you're not into reading, let me give you the quick political bio of Sullivan: stands accused of rape, assaulted his opponent for his council seat, assaulted the mayor of Northport, was part of a scheme to fire the city manager so the council could give the job to Harper (and make room for Sullivan to run for election) and was accused in a city audit of violating the state's Open Meetings Act law to concoct the wrongful termination.
In other words: He'll fit in great among Republicans in the State House.
I have no idea how this guy is on a ballot.
Seriously, the GOP refused to certify another candidate earlier this year after discovering some old, racist Facebook posts and some sketchy personal finances. It was probably the right move.
But that guy hadn't assaulted anyone. Much less two people.
And yet, Sullivan remains.
The cost of that decision to leave him certified by ALGOP were felt last week, when fliers landed in the mailboxes of District 61 voters showing the University of Alabama Campus Police report which accused Sullivan of 1st degree rape. The fliers also featured ALGOP chairwoman Terry Lathan's picture and asked voters to call her and ask why Sullivan is still on the ballot.
It's worth mentioning, too, that the rape allegation wasn't new. It was filed back in May, but several sources said UA PD couldn't get the victim to cooperate further and she refused to press charges.
Even more odd, sources said: the fliers were not produced by Democrats or anyone working to aid the campaign of Sullivan's opponent, Thomas Hyche. Instead, they appear to be produced by a group, Committee for Good Government, that has Republican ties.
Maybe they're concerned that Sullivan will not be good for government. He certainly hasn't been so far.
In 2012, following a candidate forum at a local civic center in Northport, Sullivan was allegedly assaulted his his opponent for that seat, Chuck Gerdau. Gerdau said Sullivan hit him twice in the chest with a closed fist — an assault Gerdau believed was meant to intimidate him into dropping out of the race.
Former Northport Mayor Harvey Fretwell also said Sullivan assaulted him after discovering that Fretwell was planning to support Gerdau. Maybe the plan was to beat an endorsement out of Fretwell.
None of it mattered, because Sullivan still managed to win the seat.
And he repaid voters by allegedly taking part in a scam to give Harper the city manager's job. A scam that was so blatant and ridiculous that the firm that has conducted the city's annual audit for years risked angering the council by citing the violations in its annual audit report.
So, if you're scoring at home, that's: rape (allegations), assault times two, ethics violations and violations of the Open Meetings Act.
  Even for ALGOP, which could start a prison football team at this point, Sullivan is notably bad.
In fact, he's the worst.
Opinion | Tommy, can you hear me?
That Morning Consult poll of Alabama voters that showed Republican Tommy Tuberville with a 17-point lead over incumbent Democratic Sen. Doug Jones for the U.S. Senate was such a stunner, a Jones campaign aide rushed out an email fundraiser trying to quell any panic.
Until now, most polls have shown Jones to be competitive against an unnamed Republican and, specifically, Tuberville, the former Auburn football coach who defeated Jeff Sessions to win the Republican nomination.
"I would never respond to an outside poll, but a new poll is out there showing Doug Jones losing by … wait for it … 17 points," writes Joe Trippi, senior adviser for the Doug Jones for Senate campaign.
"Here is my comment," Trippi writes. "No way."
Unfortunately, in Alabama, there is a way.
Republicans in the state tend to vote straight ticket in overwhelming numbers. Alabama is one of a handful of states that even allows straight-ticket voting, but the reality is, it does. So voters who want to cast their ballot for, say, Donald Trump in November, but who also like Jones, will have to split their ticket.
The Morning Consult poll showed that a large number of independent voters are undecided, and that could swing the election toward Jones. But straight-party voting can be a hope killer.
Not yet, though. It's still early. The election is still nearly three months away. We've not seen Tuberville do much of anything but bow before Trump, who endorsed him over his former attorney general. But that's Trump loyalty for you.
Indeed, the country is going so poorly right now, one wonders other than the hard-core racists, who still supports Trump.
I know, I know: Alabama is different (plus, we still have more than our share of hard-core racists). But c'mon, folks, more than 157,300 Americans are dead from the COVID-19 pandemic, completely mismanaged by the Trump administration. There have been more than 4.7 million cases. In Alabama, there have been more than 90,000 cases and more than 1,600 deaths.
Meanwhile, the U.S. and Alabama economies are in shambles and getting worse, not better. Trump has sided with Confederate statues and flags over eliminating the systemic racism found in police departments and other government agencies. Plus, most recently, Trump sent his secret army of unidentified goons to sweep protesters off the streets in American cities.
Trump is nobody's friend but his own.
Then there's Tuberville. A decent if mediocre football coach, Tuberville certainly is no Nick Saban. Tuberville isn't even a Gus Malzahn.
Sessions tried to argue that Tuberville wasn't a resident of Alabama, either, but that's not fair. Where Sessions is concerned, unfair is a character trait.
While Tuberville does maintain properties in Florida, he and his wife have owned a home in Auburn for at least three years. Too, they both are registered voters in Alabama, though Sessions said Tuberville cast his ballot in Florida during the 2018 midterms.
What's more important is where Tuberville stands on the issues. And that, we don't know much about. We know Jones is a moderate who works with members of both parties. He clearly represents Alabama's best interests as well as any U.S. senator who has served from Alabama.
Though the loons try to paint Jones as a liberal-socialist-communist bogeyman, he's nowhere close. Certainly, he's different from Sessions, who held that Senate seat for two decades before becoming Trump's attorney general. He's different from Sessions in that he actually gets legislation through the Senate. Sessions mainly interfered with progress while a senator.
The first U.S. senator to support Trump's candidacy, Sessions identified with Trump most likely because they're both die-hard racists. Trump rewarded that loyalty by back-stabbing Sessions out of Washington.
At some point, though, Tuberville must make his positions clear, and not simply that he'll support anything Trump does. That would be a disaster for Alabama, as much as Trump is a disaster for the United States.
The former Auburn University football coach can't just continue being a sycophant for Trump, whose own poll numbers are tanking and who is likely not going to win re-election.
Should Alabama send a Republican to represent the state with a Democratic president, a likely Democratic Senate and a solidly Democratic House? That would be useless.
But Trippi, in his email, did show how Tuberville wins easily: "One bad poll turns all of us off … you write the race off, and Tuberville coasts to victory because no one is paying attention," says Trippi. "Everyone abandons Alabama except Mitch McConnell, who is ALL IN to beat Doug. The proof is in the money he (McConnell) is spending now."
It's true that McConnell is working hard to unseat Jones to protect Republicans' wobbly control of the U.S. Senate, and if they weren't concerned that Jones has a good shot at winning re-election, McConnell would spend that campaign money in another state.
Tuberville must do more than hide behind Trump. We need to hear Tuberville's plan, where he stands on the issues and what he'll bring to Alabama that Jones hasn't already.
Let's hear it, Coach Tommy. But you'll have to scoot back a bit first.