Mashburn-Myrick running hard as a Democrat in deep-red Baldwin County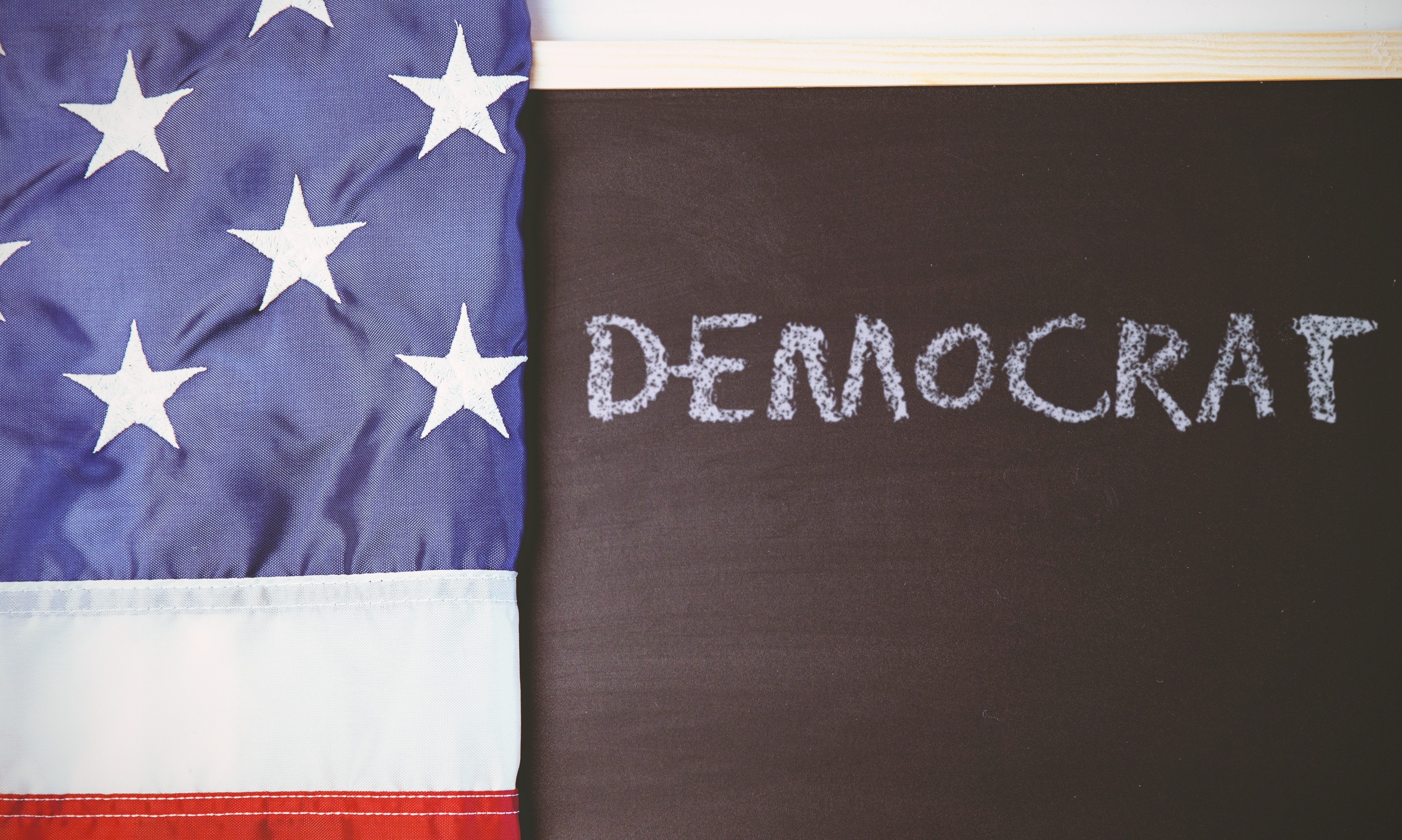 Last year's shocking upset in which former U.S. Attorney Doug Jones defeated Republican stalwart Judge Roy Moore has energized Democrat like Democrats have not been energized in over a decade in Alabama politics. Not only are they targeting purple districts and vulnerable Republicans; but they are also targeting Republicans deep in Republican territory. Nowhere has been friendlier to Republicans that arch conservative Baldwin County.
Despite the daunting mission, Danielle Mashburn-Myrick (D) is actively campaigning to represent House District 94 in Baldwin County. Mashburn-Myrick says that her campaign has resonated with Baldwin County and energized voters in a district that has not been competitive in years.
"Ultimately, this campaign is about making sure that District 94 is heard," Mashburn-Myrick said in a statement. "It's been too long since we had a strong voice for this district representing us in Montgomery, and I want to change that. I've spent months talking to voters and hearing directly from them about the issues that are impacting their lives: pollution in Mobile Bay, a lack of affordable healthcare options, overcrowding in our schools. I'm ready to get to work for this district and our state."
Mashburn-Myrick's campaign has: received more than 360 individual donations since February – that's six times more than her opponent; has not accepted any financial contributions from a PAC – 85 percent of her opponent's contributions are from PACs and special interests; 7,000 constituents in District 94 were contacted by a team of volunteers canvassing and phone banking; and more than 50 volunteers have contributed their time and effort to help elect Mashburn-Myrick.
Mashburn-Myrick grew up in Baldwin County, is the daughter of a Southern Baptist Minister and college professor. Her mother formerly, was Fairhope's Director of City Development and now owns Green Gates Market and Green Gates Market Downtown. She is married to Matthew Myrick. They have three children and moved back to Baldwin County in 2011. They attend St. Paul's Episcopal Church.
Mashburn-Myrick attended Rhodes College in Memphis and has a law degree from the University of Alabama School of Law. She taught English with the U.S. Peace Corps in a rural village in Kyrgyzstan. She is an attorney with Phelps Dunbar and has done free legal work through the South Alabama Volunteer Lawyers Program. She has also taught high schoolers the basics of credit through the Credit Abuse Resistance Education program and served on a statewide committee that helped draft anti-fraud legislation.
"I am running for office because it's time for Montgomery to serve the people of House District 94," Mashburn-Myrick said in a statement on her website. "After much prayer and thought, my husband and I have decided that our children's future, and the future of all children in our communities, is dependent on our getting it right in the state legislature right now. We must turn the tide on the culture of corruption in Montgomery. We must take action to preserve our natural resources, to ensure our waters are clean both for our health and safety and for our local industries that depend on it. We must elect representatives who support our schools not just with words, but with legislation. When elected, I will work to ensure our state government gives our small towns and rural areas the support we deserve. Join me in bringing focused and energetic leadership, pragmatic problem-solving, and a spirit of public service to Montgomery."
This is the first time a Democrat has even bothered run to represent District 94 since 2006.
Mashburn-Myrick is challenging incumbent state Representative Joe Faust (R). Faust is a 78 year old businessman and former county commissioner. He was first elected in 2004.
Baldwin County is the fastest growing county in Alabama, despite a high hurricane risk given the county's exposure to the Gulf of Mexico.
The election is today. Remember to bring your valid photo-ID to the polls.
State Sen. Jim McClendon accuses Tuberville of hiding from a debate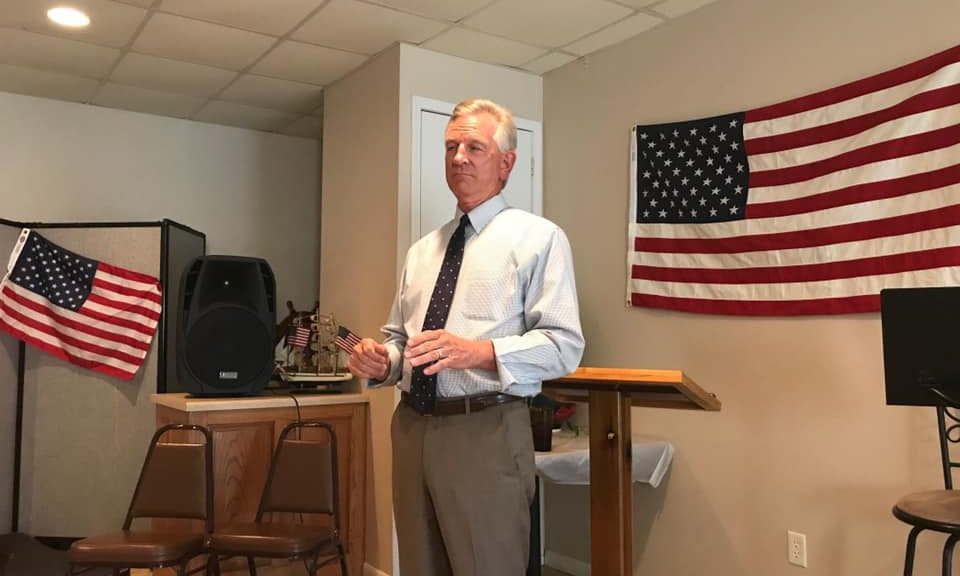 State Sen. Jim McClendon, R-Springville, on Monday accused coach Tommy Tuberville of avoiding his GOP Senate primary opponent, former Sen. Jeff Sessions.
"Coach TUBBERVILLE is hiding from a face to face debate," McClendon said on social media.
McClendon compared Tuberville's strategy to that of Democratic presidential nominee former Vice President Joe Biden.
"Joe BIDEN is hiding from the public in his basement," McClendon said. "Same game plan for both of these guys. WHY? They are AFRAID (and UNABLE?) to answer pertinent questions. I will not vote for either of them. We MUST have leaders that understand the issues."
Biden is the presumed Democratic presidential nominee. He will face President Donald Trump in the Nov. 3 general election.
McClendon told APR that Tuberville, "Does not know the issue. He doesn't have a clue. He just wants to be a U.S. Senator."
Sessions has challenged Tuberville to debates.
"Anyone who represents our state needs to demonstrate that they know Alabama and each of its 67 unique counties," Sessions said in May. "You can't represent Alabama's interests unless you prove that you understand Alabama and the challenges we face. Given your TV ads boasting about how strong you are (while standing in a gym where other people are exercising), I'm sure you can find it within yourself to demonstrate that strength in a series of debates so that the people of Alabama can see for themselves."
"Being a United States Senator is more than just casting the occasional vote," Sessions stated. "Effective senators must be ready to debate Chuck Schumer, Bernie Sanders, Elizabeth Warren, and others on many issues and away from the safety of talking points scripted by Facebook's chief open-borders lobbyist, who you've hired to help lead your Senate campaign."
"And anyone representing Alabama needs to be fully vetted before they are trusted to represent Alabama Republicans in a race against Doug Jones," Sessions continued. "I've been fully vetted, over and over again. The national Democratic Party tried to find "dirt" on me when I helped President Trump win the 2016 election, and again when he nominated me for Attorney General. They came up empty, because there's nothing there."
Tuberville is a former Auburn University head football coach. He was also the coach at the University of Mississippi, Texas Tech University and Cincinnati University, and the defensive coordinator at the University of Miami and at Texas A&M University.
Polls have shown Tuberville with a lead over Sessions.
Sessions and Tuberville are running against each other in the Republican primary runoff on July 14. The winner of the Republican nomination will face incumbent Democratic Sen. Doug Jones in the Nov. 3 general election. Sessions was Senator from 1997 to 2017, when he was confirmed as U.S. attorney general.