Jeff Sessions is reportedly eyeing a return to Alabama politics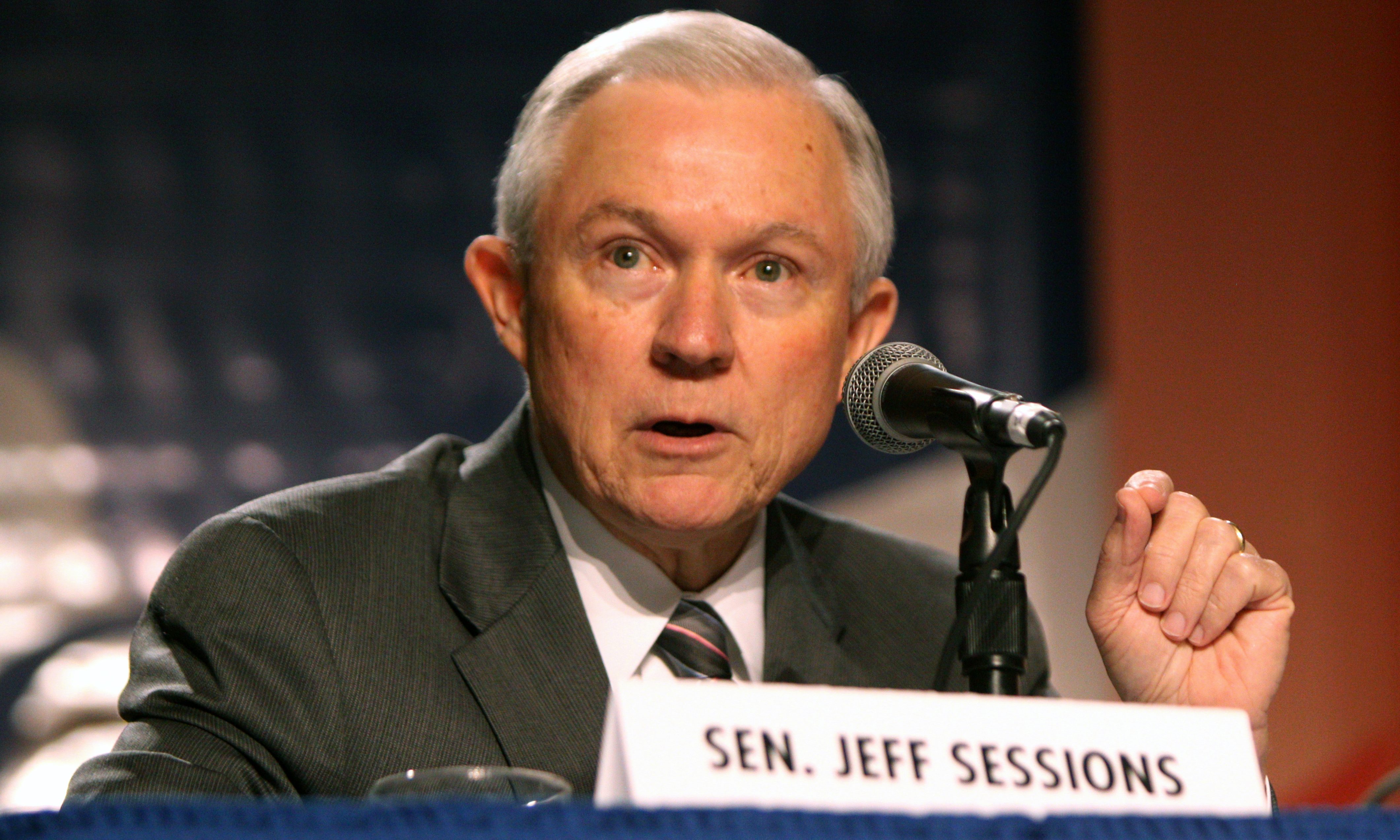 Former Attorney General Jeff Sessions is reportedly eyeing a return to politics in the Yellowhammer State.
After Sessions announced his forced resignation Wednesday, two people familiar with his thinking told Politico that he is considering a run for his old seat as Alabama's junior senator.
The seat is up for another election in 2020.
The embattled attorney general sent a long-awaited resignation letter to President Donald Trump Wednesday. The first line of the letter: "At your request, I am submitting my resignation."
Session — one of Trump's first allies among the upper echelons of American politics — has been on the receiving end of Trump's attacks and criticism for more than a year.
Trump has publicly hit Sessions for his decision to recuse from the investigation into potential ties between Trump's campaign and the Russian government.
He's also attacked Sessions for apparently refusing to launch investigations into former Secretary of State Hillary Clinton and other prominent Democrats whom Trump has, without evidence, accused of violating the law.
….The Democrats, none of whom voted for Jeff Sessions, must love him now. Same thing with Lyin' James Comey. The Dems all hated him, wanted him out, thought he was disgusting – UNTIL I FIRED HIM! Immediately he became a wonderful man, a saint like figure in fact. Really sick!

— Donald J. Trump (@realDonaldTrump) September 3, 2018
After representing Alabama for two decades, Sessions left the Senate in 2017 when Trump chose him to lead the Justice Department as the attorney general.
Sessions' tenure as attorney general has been tumultuous, to say the least. Only a month after taking office, Sessions was accused of committing perjury during his confirmation hearings after he told Senators he had not had any contact with Russian officials during the 2016 presidential campaign.
In March, press reports revealed that Sessions had, in fact, met twice with a senior Russian diplomat, Sergey Kislyak, in 2016. The accusations led to Sessions' recusal.
While Sessions has been on the wrong side of Trump when it comes to the Russia investigation, he has been one of Trump's most effective cabinet members, enacting a number of Trump-backed priorities and hard-line immigration policies — including family separation.
He's been hard-lined against so-called sanctuary cities, reversed an Obama-era memo intended to relax mandatory sentencing requirements and backed civil asset forfeiture.
Sessions' resignation came the day after Democrats won back the House of Representatives on Nov. 6. Democrats now plan to ramp back up investigations in the House that were dampened by Republican Intelligence Committee Chairman Devin Nunes, R-California.
Reports have suggested that Trump was waiting until after the midterms to fire Jeff Sessions as to avoid affecting the outcome of the elections. Democrats have alleged that Trump was seeking to fire Sessions as a way to take more control over the Russia investigation.
Sessions chief of staff, Matthew Whitaker, is now replacing Sessions on an acting basis until the Senate can consider a new nomination. In the meantime, Whitaker, who has been openly critical of Special Counsel Robert Mueller's investigation, will assume authority over the probe.
Because Sessions was recused, the Deputy Attorney General Rod Rosenstein, who also has a tumultuous relationship with Trump, was overseeing the investigation. The normal chain of command would have seen Rosenstein assume the acting attorney general role.
In Alabama, Sessions remained extremely popular throughout his tenure in the Senate, winning re-election in 2008 with 68 percent of the vote and running unopposed in 2014.
After Sessions left his Senate seat, Democrat Doug Jones won an upset special election against Roy Moore, the former chief justice of the Alabama Supreme Court. Though Jones has attempted to walk a moderate line in a deeply red state, he's widely viewed as one of the most vulnerable senators facing re-election in 2020.
There are already a number of rumors about who could be seeking the Republican nomination to challenge Jones. Among the potential hopefuls is U.S. Rep. Bradley Byrne, who represents Alabama's 1st Congressional District.
Luther Strange, who was temporarily appointed by former Gov. Robert Bentley to replace Sessions, sent out an eerily predictive tweet early Wednesday morning.
Jeff Sessions for Senate in 2020! #alpolitics

— Luther Strange (@lutherstrange) November 7, 2018
Slow absentee voting in Tuscaloosa sparks outrage, possible legal action
Among the issues were incredibly long lines that left some voters waiting more than five hours and an inefficient process that managed to take in fewer than 100 absentee ballots in six hours.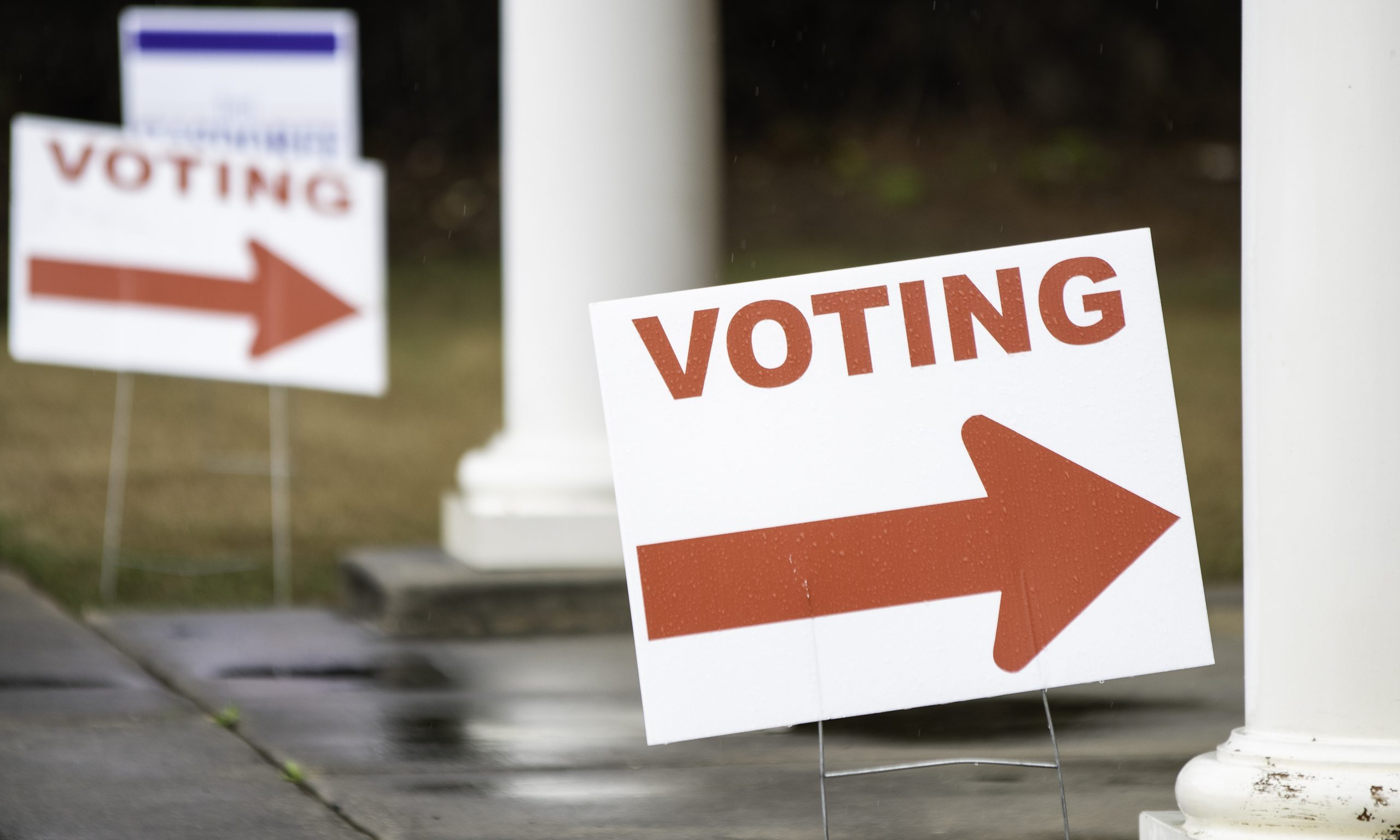 Long lines and slow absentee ballot processing in Tuscaloosa County have left voters outraged and incumbent Sen. Doug Jones's campaign threatening legal action. 
On Wednesday, Jones's campaign attorney, Adam Plant, sent a letter to Tuscaloosa County Circuit Clerk Magaria Bobo, outlining a number of issues with ongoing absentee voting and promising to take legal action if Bobo doesn't improve the process on the final day, Friday. Among the issues documented by Plant were incredibly long lines that left some voters waiting more than five hours and an inefficient process that managed to take in fewer than 100 absentee ballots in six hours. 
Additionally, Plant noted that Bobo has hired her family members to help process absentee ballots and at least one family member had made disparaging remarks on social media about voters. 
"You and those acting on your behalf are suppressing the vote of qualified Alabama voters," Plant wrote in the letter. "If you are unable or unwilling to execute your duties competently, and allow Tuscaloosa voters to exercise their voting rights without undue burdens, we will take further action."
In an interview with the Montgomery Advertiser on Wednesday, Bobo noted that her office had received more than 13,000 requests for absentee ballots — a remarkable uptick from the 3,000 or so her office usually receives — and there had been problems in managing that number of ballots while also adhering to social distancing guidelines within the office. 
However, as Plant's letter notes, the massive increase in absentee ballots for this election shouldn't have been a surprise. Also, Secretary of State John Merrill had made additional funds available to absentee managers to facilitate hiring extra staff, purchasing additional computers and staying open for longer hours to accommodate the anticipated increase. 
In a press release on Wednesday, the Alabama Democratic Party criticized Bobo and her family members, and the release included screenshots of Facebook posts from Bobo's daughter lashing out at voters who complained about the long wait times. 
"No voter should have to wait in line for hours to exercise their rights," said ADP executive director Wade Perry. "We should leverage every tool we have to make voting easier, not harder. Also, it should go without saying that election workers should not insult the very people they are employed to serve. If Ms. Bobo is incapable of processing voters quickly, someone else needs to do the job."