Site Selection magazine rates Alabama No. 8 in business climate
National publication Site Selection rated Alabama number eight in its business climate analysis.
The high rating reflects the states consistent attractiveness for high-value economic development projects.
Alabama No. 8 was tied with Indiana overall. In a survey that is a major component of the Site Selection analysis, site selection consultants and corporate real estate executives placed Alabama at number 7 among the states. The state scored in the Top 10 in both categories in the 2016 and 2017 Site Selection surveys.
"The primary strategic objective of Alabama's economic development team is to facilitate the creation of high-caliber jobs that benefit the state's citizens and its communities," said Alabaa Commerce Secretary Greg Canfield. "This high ranking, along with others the state has received recently, underscores that our team is consistently executing our strategy and achieving positive results for Alabama."
Economic Developer Nicole Jones told the Alabama Political Reporter, "Site Selection Magazine is a leading, respected publication in our industry. For the third consecutive year, Alabama has earned placement in the Top Ten for both the Business Climate and Site Selection analysis categories of the survey, which is a testament to teamwork. The public and private sector consistently collaborate and thus create an environment conducive for business. Companies then are able to create jobs that enable Alabamians to earn a good living that they can be proud of. We all benefit from Alabama working again."
In 2017 Alabama had had new capital investment tied to projects exceeding $4 billion creating 15,000 new jobs.
This year, Alabama has attracted a series of major projects in key industrial sectors, most notably Mazda Toyota Manufacturing USA's $1.6 billion auto assembly plant. The Mazda Toyota factory in Limestone County will create 4,000 direct new jobs in the City of Huntsville.
Industry leaders including Facebook, Amazon, Hyundai and Honda have also announced major Alabama projects in 2018.
Governor Kay Ivey (R) was re-elected last week after campaigning of her success at improving the Alabama economy, recruiting new jobs, and record low unemployment.
Baldwin, Escambia and Mobile residents impacted by Sally urged to apply for federal aid
FEMA has approved $11.1 million in housing grants to individuals and families through Sept. 28, according to the governor's office.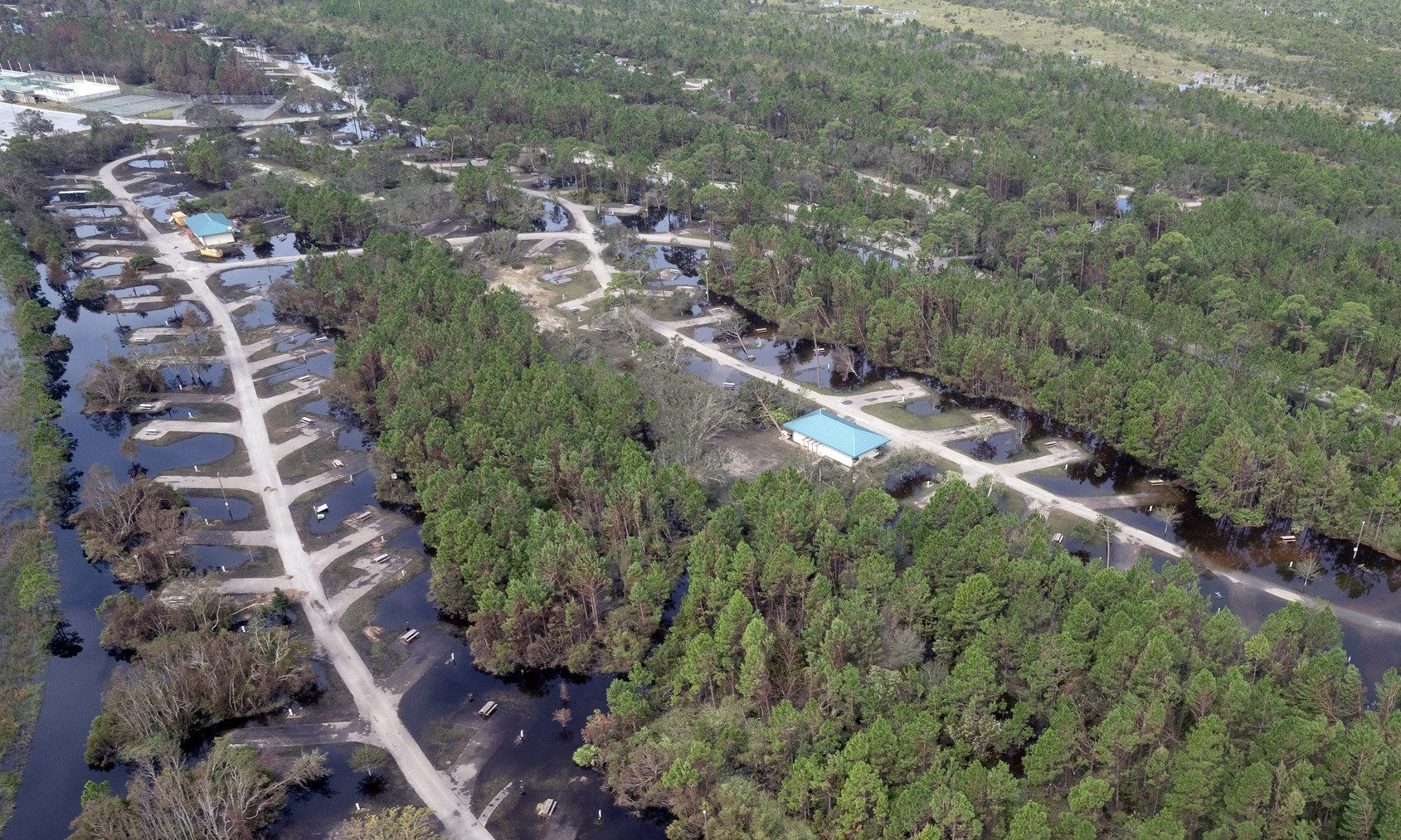 Gov. Kay Ivey on Monday announced more than $11 million in federal disaster aid has been approved for those impacted by Hurricane Sally in Baldwin, Escambia and Mobile counties.  
FEMA has approved $11.1 million in housing grants to individuals and families through Sept. 28, according to Ivey's office. 
"Hurricane Sally took a punch to our coastal areas, but thanks in part to the millions of dollars in federal assistance, the people of Alabama are moving along the road to recovery," Ivey said. "I remain grateful to President Trump, Administrator Gaynor and their teams for prioritizing the people of Alabama reeling from Hurricane Sally. We will get through this together; we have done it before, and we will do it again."
Federal grants to repair homes or for renting temporary housing made up $8.9 million of the FEMA funding. Grants for childcare, moving and storage, medical and dental comprised the remaining $2.1 million. 
The U.S. Small Business Administration has approved an additional $570,900 in disaster home repair loans for those impacted by Sally.
Ivey's office encourages homeowners and renters in Baldwin, Mobile and Escambia counties to apply to FEMA for federal disaster assistance as soon as possible. Residents of these three Alabama counties may also be eligible to receive assistance for uninsured and underinsured damage and losses resulting from the hurricane.
Residents in those three counties impacted by Hurricane Sally may register for FEMA disaster assistance online by visiting disasterassistance.gov or by calling 800-621-3362. Persons who are deaf, hard of hearing or have a speech disability and use a TTY may call 800-462-7585. Multi-lingual operators are available. The toll-free lines are open daily from 6 a.m. to midnight CST.
Those with a homeowner's insurance policy are encouraged to file an insurance claim before applying for federal assistance. 
Information that may be useful to have when you register include:
Address of the damaged primary dwelling where the damage occurred

Current mailing address

Current telephone number

Insurance information and description of disaster-caused damage and loss

Total household annual income

Names and birth dates of family members who live in the household

Name and Social Security number of co-applicant (if applicable)

Routing and account number for checking or savings account so FEMA may directly transfer disaster assistance funds
 For more information on Hurricane Say visit FEMA's website here.