New Alabama House Republican Caucus meets to select leadership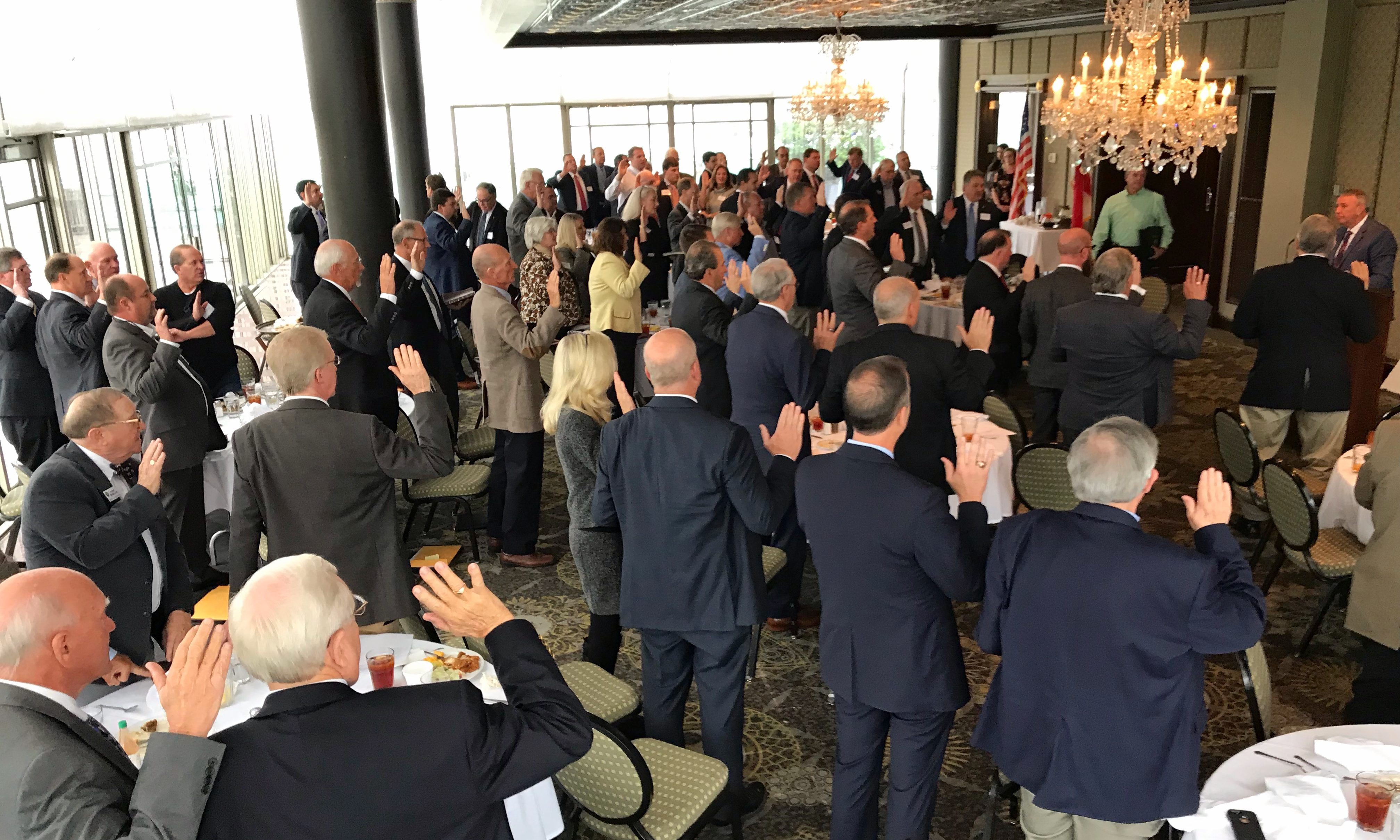 The 77 members of the House Republican Caucus were sworn in by Speaker of the House Mac McCutcheon (R-Monrovia) during the group's organizational meeting in Montgomery on Tuesday. This is the largest Republican supermajority in Alabama history.
Following the swearing-in ceremony, the Caucus selected McCutcheon as its candidate for House Speaker for the next four years and state Representative Victor Gaston (R – Mobile) as its choice for Speaker Pro Tem. State Rep. Nathaniel Ledbetter (R – Rainsville) was elected as House Majority Leader, State Rep. Connie Rowe (R – Jasper) was chosen as the Caucus Vice Chair, and State Rep. Phillip Pettus (R – Killen) was elected to serve as secretary/treasurer.
The 77 members of the Caucus on Tuesday unanimously affirmed that McCutcheon will once again serve as the group's nominee for Speaker of the House when lawmakers convene for the Legislature's organizational session in January. Because Republicans currently hold such a commanding supermajority in the 105-member Alabama House, being selected as the GOP Caucus nominee means there is little likelihood of any other outcome when the full body meets in January.
"Serving as Speaker of the Alabama House has been the greatest professional honor of my life, and I'm humbled that my fellow Republicans have chosen me to continue serving in that role," McCutcheon said. "If elected during the organizational session in January, I will continue presiding in a manner that gives all members of both parties a voice in the legislative process. Our state faces many challenges, and finding needed solutions will require all of us to work together."
McCutcheon was first elected as House Speaker during an August 2016 special session after former Speaker Mike Hubbard (R-Auburn) was convicted of twelve counts of violating Alabama's ethics law.
Prior to retiring after a 25-year career, McCutcheon was a law enforcement officer in the Huntsville Police Department and worked in areas like hostage negotiation, major crimes investigation, probation oversight and others. He has also worked as a farmer and as associate pastor at the College Park Church of God.
This will be Victor Gaston's third term as Speaker Pro Tem.
"My thanks go out to both the new and returning members of the House Republican Caucus for re-nominating me as the body's second-in-command," Gaston said. "I am excited for the opportunities that Alabama's future holds and will continue working to make our state an even better place for all of its citizens.
Gaston was elected to the House in 1982 as one of only eight Republicans in the entire Alabama Legislature at the time. He served as Acting Speaker of the House for a period of months in 2016 following the Hubbard conviction.
State Rep. Nathaniel Ledbetter (R – Rainsville) will once again serve as House Majority Leader and State Rep. Connie Rowe (R – Jasper) as its vice chair. The two leaders will hold their positions throughout the 2018 – 2022 quadrennium.
"I am deeply grateful for the trust and confidence that my Republican colleagues have continued to place in me, and I look forward to continuing my service as their leader for the next four years," Ledbetter said. "Republicans added to our already impressive supermajority in the general election cycle, and I will work to ensure that the bills, measures, and resolutions passed by the House reflect the same conservative beliefs and traditional values that Alabama's voters share."
Ledbetter is a former mayor and city council member in Rainsville, who was elected to the Alabama House in 2014. Ledbetter was elected as House Majority Leader in 2017. he was the first freshman member to serve in that post in modern times.
Ledbetter and his wife, Teresa, are the owners of a small business and have two children and four grandchildren.
Prior to her election to the Alabama House in 2014, Rowe served as the police chief in Jasper, Alabama and was previously employed as an investigator for the Walker County District Attorney's Office for more than 20 years.
"I look forward to being a part of the Republican leadership team as we work to enact the conservative agenda that voters overwhelmingly endorsed at the polls," Rowe said. "By sticking together and offering a unified front, House Republicans have a tremendous opportunity to move Alabama forward over the next four years."
State Rep. Phillip Pettus (R – Killen) is a retired state trooper serving his second term in office. He was elected to serve as the secretary/treasurer for the Caucus.
Democrats will only have 28 seats in the Alabama House of Representatives, down from 33. Republicans will also have a 27 to 8 supermajority in the Alabama Senate.
Opinion | For Coach Tub, no thinking required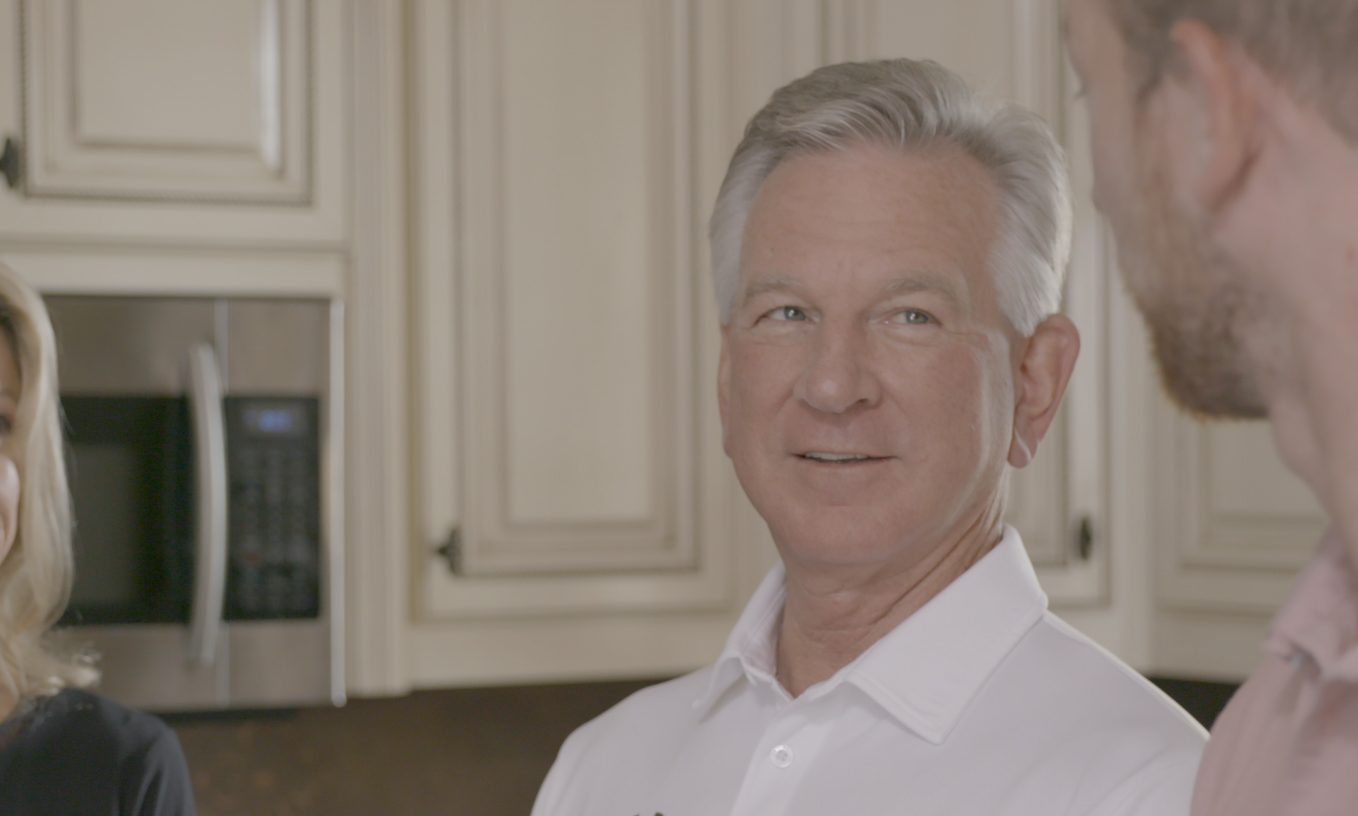 Has Tommy Tuberville ever had an original thought? It doesn't sound like it. Coach Tub basically spews Republican talking points and keeps his mouth firmly locked onto Donald Trump. He disrespects Alabama voters so much that he thinks that's all he needs to do to win a place in the U.S. Senate.
Tuberville recently addressed the St. Clair County Republican Party at its September meeting. As reported by APR, Tuberville is quoted as saying the following, and I'll offer a short rebuttal. I'm doing this because Tuberville is clearly afraid to death to debate his opponent, U.S. Sen. Doug Jones.
So here goes:
Tuberville: "America is about capitalism, not socialism. I think we are going to decide which direction we are going to go in the next few years."
Me: We decided which way we were going to go years ago, when the federal government started subsidies for oil and gas companies, farmers and other big industry and business. That, coach, is your so-called "socialism."
I'm not necessarily opposed to subsidies to boost business, depending on the cause, but I'm not going to let a dimwitted, know-nothing, mediocre, former football coach pretend we don't already have "socialism" in this country.  
What Tuberville really means is that he's against "socialism" like Medicare or Medicaid or Social Security or food assistance or health insurance. He's a millionaire already, so there's no need for him have empathy for or support a safety net for people who are less fortunate socially and economically. That's Tuberville's "socialism," and the Republican Party's "socialism," and Trump's "socialism."
That's a cruel, mean perspective that would cast aside the great majority of Americans for the rich (Tuberville, Trump) and connected and, where Trump is concerned, the fawning.
Tuberville: "I am not a Common Core guy. I believe in regular math. We need to get back to teaching history."
Me: I would love to ask Coach Tubby, one-on-one, exactly what he thinks "Common Core" is. I'll guarantee you he can't explain more than he already has. "I believe in regular math?" There is no other math. It's math. Does he think there's a math where 1+1=3? There isn't one. There are a variety of ways to teach math, but there's only math, not a "fake" math or a "Republican" math or a "Democratic" math or, God forbid, a "Socialist" math.
And when Coach Tommy said, "We need to get back to teaching history," one wonders if he's ever been into a classroom. We know more than a few of his former players weren't in many classrooms, if reports are correct. But they always played the game under his uninspired coaching.
Of course schools teach history.
The history Coach T. is talking about is Donald Trump's "white" history, the one we've been teaching in our schools forever. Not real history; you know, the one where the United States was founded as a slave-holding nation, where Native Americans were massacred and starved by the hundreds of thousands, where white supremacy was codified within our laws, where any color but white was subjugated. That history. The history that is finally fading away, so we can really see where we've been as a nation—so we know where, as a nation, we need to go.
Tuberville: Tuberville said he supports following the Constitution and appointing a replacement for Associate Justice Ruth Bader Ginsburg, who died Friday.
Me: Well, of course he does. Tuberville doesn't have an independent thought in his body, and Donnie told him this is what he's supposed to think. The big question: How much will a Senator Tuberville be able to function as a member of a minority party in the Senate — with no Papa Trump in the White House to tell him what to do?
Both scenarios are real possibilities, if not likelihoods.
There is no question that Doug Jones is far more qualified than Tuberville. Jones can work across the aisle, which will be vitally important if Democrats take control of the Senate. Jones has his own thoughts, which sometimes go against the Democratic Party's wishes. Jones is independent, smart and represents Alabama well.
Tuberville is a failed football coach who lives in Florida. That's about it.