Parole Board will no longer consider early parole for most serious felonies
The Alabama Board of Pardons and Paroles submitted a corrective action plan to Gov. Kay Ivey Wednesday including policy changes concerning the way the board considers parole for the most serious offenders.
The board will no longer consider early parole for inmates convicted of Class A felonies involving serious physical injury to a victim.
Instead, those offenders will be required to serve at least 85 percent of the sentence or 15 years, whichever is less, regardless of other mitigating circumstances before they can be eligible for parole
Sex offenders convicted of violations involving a victim under the age of 12 and offenders convicted of manslaughter who were sentenced to more than 15 years will also be ineligible for early parole. They will also be required to serve 85 percent of their sentence or 15 years, whichever is less.
The changes follow another change in August that set a three-year maximum on early parole considerations. Prior to the changes, there were no limits on early parole considerations.
The board sent its corrective action plan to Ivey and Attorney General Steve Marshall shortly before a 5 p.m. deadline Wednesday, which was set by Ivey last month in an executive order after the board received public criticism from victims advocates for scheduling early parole hearings for hundreds of violent inmates and granted early release to Jimmy O'Neal Spencer, who was released and has since been accused of killing three people in Marshall County. One of the victims was a 7-year-old boy.
Spencer had been granted parole in November 2017 after serving a portion of a life sentence for burglary and other convictions.
In the Oct. 15 executive order, Ivey directed the board to come up with a corrective action plan within 30 days. Ivey said the board was considering early parole for offenders who did not meet the proper requirements, placing a moratorium on early paroles.
Ivey's office confirmed Wednesday that it has received the plan.
"The Governor's Office has received the Board of Pardons and Paroles' corrective action plan," a spokesman for the governor said. "The plan is now being reviewed internally. Upon completion of that review, Governor Ivey will discuss it with the Attorney General before any further action is taken."
The plan also calls for improving leadership training, cultivating a more respectful culture toward victims and law enforcement, ensuring adequate preparation for parole hearings and maintaining supervision of parolees.
"The Board of Pardons & Paroles has spent the last 30 days taking an inventory of ourselves," the board said in the introductory statement of their plan. "In doing so, we have found that we do some things well, while there are other things that we could certainly improve upon."
The board said it is committed to fulfilling its public safety role.
"Specifically, we expect our employees to be responsive to crime victims, law enforcement, inmate families, and all stakeholders; and we expect employees to perform their duties with the highest professionalism," the board said.
The full corrective action plan can be read here.
Governor declares state of emergency ahead of Tropical Storm Zeta
Zeta is currently a tropical storm over the Gulf of Mexico, but it is predicted to make landfall as a category one hurricane.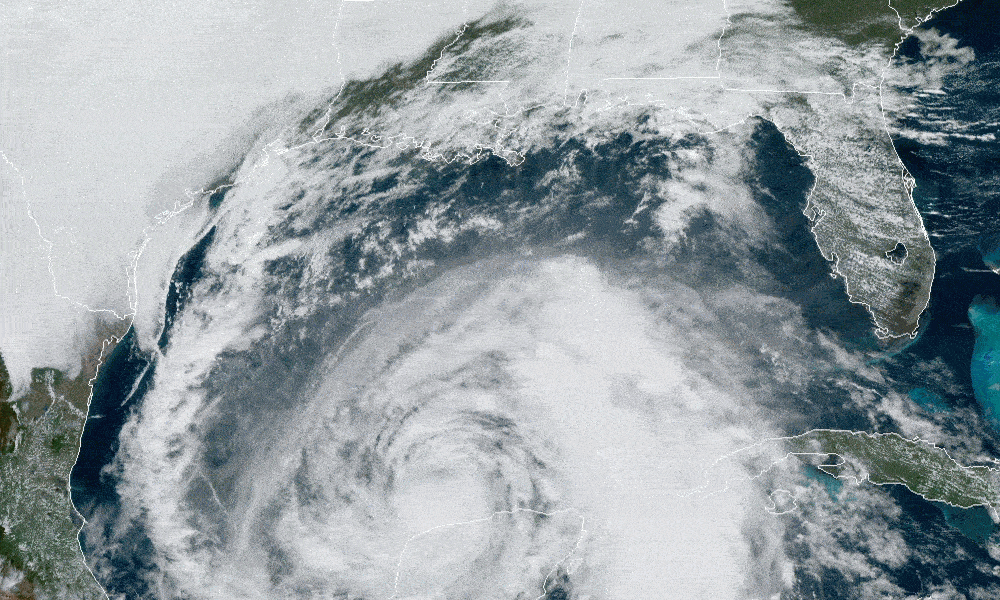 Alabama Gov. Kay Ivey on Tuesday issued a state of emergency as Tropical Storm Zeta approaches the Gulf Coast.
"Ahead of Tropical Storm Zeta's anticipated landfall Wednesday evening as a Category 1 hurricane, I am issuing a state of emergency effective today at 4:00 p.m.," Ivey said. "While this storm is not expected to have an impact as large as storms we've seen move through the Gulf earlier this year, we want to be in the best place possible to respond to anticipated rain, storm surge and mass power outage. I encourage everyone to remain weather aware and tuned in to their trusted news source as this storm could shift direction or change intensity. We continue to track the path of this storm and will stay in touch with the people of Alabama with any updates."
Zeta is currently a tropical storm over the Gulf of Mexico, but it is predicted to make landfall as a category one hurricane. The National Hurricane Center is predicting Zeta to make landfall in Mississippi on Wednesday and then proceed toward Alabama, but these storms can and do move.
A more easterly track could prove devastating to the Alabama Gulf Coast as was the case with Hurricane Sally, which shifted course in September, hitting Alabama, though Zeta is expected to be weaker than Sally at landfall.
The storm surge from the Mississippi-Alabama border to Dauphin Island is forecast to be 5 to 8 feet. Mobile Bay to the Alabama-Florida border is expected to have 3 to 5 feet of storm surge and from the border to Navarre, Florida, could experience 2 to 4 feet of storm surge.
Hurricane force winds are a possibility with this storm. Tropical force winds are expected to be an issue for Southern Mississippi and Alabama well inland. There is expected to be heavy rainfall across the state Wednesday night into Thursday morning.
The Baldwin County Emergency Management Agency announced that sandbags are available inside the county commission office at Robertsdale Central Annex (22251 Palmer Street) until 4:30 p.m. Tuesday and from 8 a.m. until 4:30 p.m. Wednesday or while they last.
Bring any help and shovels you will need. There is a limit of just 25 bags per person. Alabama's coastal counties are currently under a Tropical Storm Warning, a Storm Surge Warning for Mobile County and a High Rip Current and High Surf Warning.
Congressman Bradley Byrne said, "I just finished up briefings from Alabama EMA, FEMA, and the National Hurricane Center regarding #Zeta. We should not take this storm lightly and should start making preparations right away. After sundown Wednesday, I'd encourage everyone in Southwest Alabama to stay home and off the roads until sunrise Thursday. This storm will have impacts as far north as Montgomery, so those in Washington, Clarke, and Monroe counties will see tropical storm force winds and heavy rain. I'd encourage everyone to charge their phones and other necessary electronics. If you have an emergency during the storm, call 911 and do not try to drive."
Coastal Alabama is still in the process of recovering from Hurricane Sally which hit the state on Sept. 15.