Jones co-sponsors bipartisan bill to address growing chronic wasting disease problem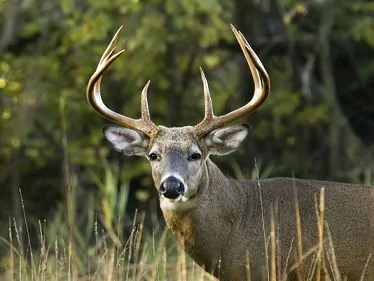 U.S. Sen. Doug Jones, D-Alabama, joined Sens. John Barrasso, R-Wyoming, and Michael Bennet, D-Colorado, in introducing legislation to authorizes a special resource study to determine how chronic wasting disease (CWD) spreads and could be prevented in deer and elk.
CWD can affect both wild and domestic herds of deer and elk in 25 states. However, state recommendations for preventing the spread of the disease vary. This bill would give state wildlife agencies and wildlife experts information to conduct targeted research on how the disease is transmitted, determine which areas are most at risk, and develop consistent advice for hunters to prevent further spread.
"As an avid outdoorsman and hunter, I am deeply troubled by the spread of Chronic Wasting Disease," said Senator Jones. "This disease is threatening to impact the wildlife population in Alabama just as it has in a number of other states throughout the country. That's why it is so vital for the Senate to pass legislation that will ultimately give state and local wildlife officials the tools they need to contain the spread of CWD."
"Chronic wasting disease has negatively affected white-tailed and mule deer in Wyoming for decades," said Senator Barrasso. "To protect our wildlife populations and our hunters, we need to know more about how this disease is spread and which areas are most at risk. Our bill gives wildlife managers the tools they need to research and identify exactly where chronic wasting disease is most prominent and how we can better prevent it. It's a critical first step to addressing this debilitating disease and keeping our wildlife herds healthy."
"The deer and elk herds affected by Chronic Wasting Disease are a critical part of Colorado's wildlife heritage and economy," said Senator Bennet. "We need to learn more about containing CWD, and this bipartisan legislation will provide the information state wildlife professionals need to align their work and prevent further spread."
Senators Susan Collins (R-Maine), John Cornyn (R-Texas), Mike Enzi (R-Wyoming), Ron Johnson (R-Wisconsin), John Thune (R-South Dakota), Joe Manchin (D-West Virginia), and Roger Wicker (R-Mississippi) cosponsored the legislation.
The "Chronic Wasting Disease Transmission in Cervidae Study Act" addresses the needs identified by state wildlife agencies. The bill requires the USDA secretary to enter into an arrangement with the National Academies of Sciences to review current data and best management practices (BMPs) from the CWD Herd Certification Program and state agencies regarding: the pathways and mechanisms for CWD transmission; the areas at risk and geographical patterns of CWD transmission; and gaps in current scientific knowledge regarding transmission to prioritize research to address gaps.
In October the second confirmed case of CWD positive deer was found in Mississippi. The most recent deer was in Pontotoc County. CWD is the most devastating disease facing the deer population today. Alabama has 1.75 million deer. Currently the state is CWD free; Mississippi was CWD free until this summer.
Mississippi Wildlife officials report that an emaciated 1.5-year-old, free-ranging male white-tailed deer was euthanized on October 8, 2018. The deer's behavior appeared abnormal. The sample was confirmed CWD-positive by the National Veterinary Services Lab in Ames, Iowa, on October 30, 2018. This is the second case of CWD documented in Mississippi.
Alabama's WFF has tested nearly 8,000 deer since 2002 and has not detected CWD within Alabama.
As part of WFF's CWD Strategic Surveillance and Response Plan, WFF will increase its CWD surveillance sampling efforts beyond typical surveillance rates in those counties within the 50-mile radius of the Pontotoc County CWD-positive white-tailed deer. These counties include Franklin, Lamar, and Marion counties.
Additional samples for these counties including, but not limited to, voluntary samples from hunter-harvested deer as well as focused efforts on road kills and abnormally behaving deer.
CWD is a neurodegenerative disease found in most deer species, including moose, elk, mule deer and white-tailed deer. It is infectious and always fatal. It is part of a group of diseases known as transmissible spongiform encephalopathies and is similar to mad cow disease in cattle and scrapie in sheep. These diseases cause irreversible damage to brain tissue that leads to neurological symptoms, emaciation and death of the animal.
Deer infected with CWD can become emaciated, lethargic, have abnormal behavior, and show gradual loss of bodily functions. Other signs include excessive salivation, loss of appetite, progressive weight loss, excessive thirst and urination, and drooping head/ears.
Because it is a prion disease, contact with the spinal and brain tissue of a deer carcass can spread the disease to uninfected deer. To prevent the spread of the disease into Alabama it is now forbidden to import the complete carcasses from members of the cervid family (deer, elk, moose, caribou, etc.) from any other state and Canada.
The rules requires that hunters should completely debone the animal and remove and dispose of any brain or spinal tissue from skull plates, raw capes and hides before returning to Alabama. Those skull plates must be free of any brain or spinal cord material. Velvet-covered antlers are also included in the prohibited materials. Root structures and other soft tissue should also be removed from all teeth. Finished taxidermy products and tanned hides are not affected by the ban.
Overhunting resulted in the near extinction of deer in Alabama by 1905, when there were less than 2,000 deer living in the state, until the state of Alabama and a collection of private landowners in south Alabama stepped in to protect the species. The wolf, bison, elk, cougar, passenger pigeon were all wiped out in Alabama by overhunting. From those humble beginnings, the Alabama Conservation Department, restocked the rest of the state, with most of the restocking done in the 1950s and 1960s.
Gun season for deer in Alabama begins on Saturday and continues until February 10.
U.S. Supreme Court rules Alabama can ban curbside voting
"The District Court's modest injunction is a reasonable accommodation, given the short time before the election," the three dissenting justices wrote.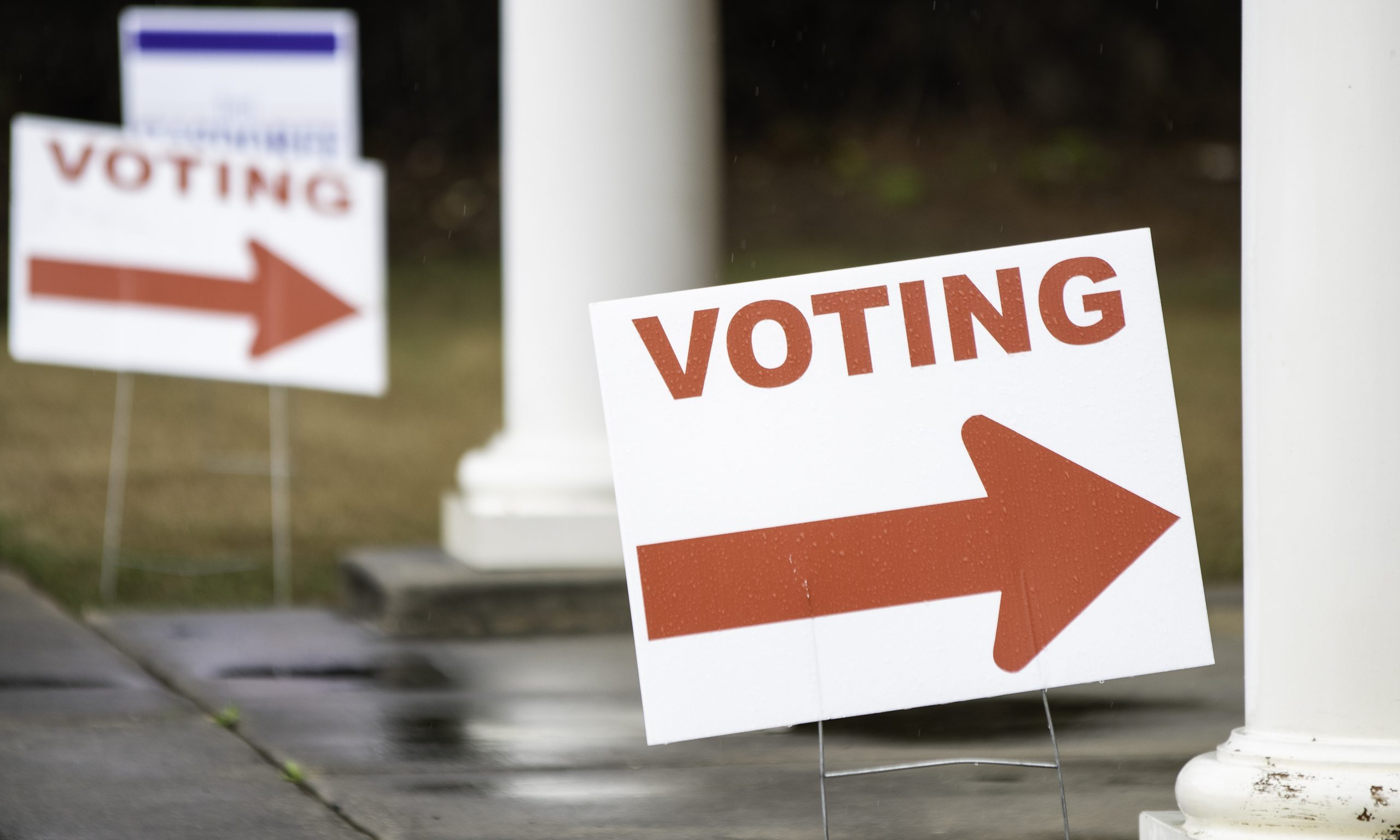 The Supreme Court, in a 5-3 decision, allowed Alabama Secretary of State John Merrill to ban curbside voting, staying a district court injunction that had allowed some counties to offer curbside voting in the Nov. 3 election amid the COVID-19 pandemic.
The Supreme Court's majority in its order declined to write an opinion, but Justices Stephen Breyer, Elena Kagan and Sonya Sotomayor's five-page dissent is included.

The lawsuit — filed by the NAACP Legal Defense and Educational Fund, Southern Poverty Law Center, American Civil Liberties Union, ACLU of Alabama and Alabama Disabilities Advocacy Program — was brought on behalf of several older Alabamians with underlying medical conditions.
"The District Court's modest injunction is a reasonable accommodation, given the short time before the election," the three dissenting justices wrote. 
Sotomayor, who wrote the dissent, closed using the words of one of the plaintiffs in the case. 
"Plaintiff Howard Porter Jr., a Black man in his seventies with asthma and Parkinson's disease, told the District Court, '[So] many of my [ancestors] even died to vote. And while I don't mind dying to vote, I think we're past that – We're past that time,'" Sotomayor wrote. 
Alabama Secretary of State John Merrill on Wednesday applauded the Supreme Court's decision. 
"I am proud to report the U.S. Supreme Court has now blocked a lower court's order allowing the fraudulent practice of curbside voting in the State of Alabama," Merrill said in a statement. "During the COVID-19 pandemic, we have worked diligently with local election officials in all 67 counties to offer safe and secure voting methods – including through the in-person and mail-in processes. I am glad the Supreme Court has recognized our actions to expand absentee voting, while also maintaining the safeguards put into place by the state Legislature."
"The fact that we have already shattered voter participation records with the election still being 13 days away is proof that our current voting options are easy, efficient, and accessible for all of Alabama's voters," Merrill continued. "Tonight's ruling in favor of election integrity and security is once again a win for the people of Alabama."
Sherrilyn Ifill, president and director-counsel of the NAACP Legal Defense and Education Fund, expressed frustration after the ruling in a tweet.
"Another devastating loss for voters and a blow for our team fighting to ensure safe voting for Black and disabled voters in Alabama. With no explanation, the SCOTUS allows Alabama to continue making it as hard as possible for COVID-vulnerable voters," Ifill wrote.
Curbside voting is not explicitly banned by state law in Alabama, but Merrill has argued that because the practice is not addressed in the law, he believes it to be illegal. 
A panel of federal appeals court judges on Oct. 13 reversed parts of U.S. District Judge Abdul Kallon's Sept. 30 order ruling regarding absentee voting in the upcoming Nov. 3 elections, but the judges let the previous ruling allowing curbside voting to stand. 
In his Sept. 30 ruling, Kallon wrote that "the plaintiffs have proved that their fears are justified" and the voting provisions challenged in the lawsuit "unduly burden the fundamental Constitutional rights of Alabama's most vulnerable voters and violate federal laws designed to protect America's most marginalized citizens."
Caren Short, SPLC's senior staff attorney, in a statement said the Supreme Court's decision has curtailed the voting rights of vulnerable Alabamians.
"Once again, the Supreme Court's 'shadow docket' – where orders are issued without written explanation – has curtailed the voting rights of vulnerable citizens amidst a once-in-a-century public health crisis. After a two-week trial, a federal judge allowed counties in Alabama to implement curbside voting so that high-risk voters could avoid crowded polling locations," Short said. "Tonight's order prevents Alabama counties from even making that decision for themselves. Already common in states across the South and the country before 2020, curbside voting is a practice now encouraged by the Centers for Disease Control and Prevention (CDC). It should be a no-brainer to implement everywhere during a pandemic; the Alabama Secretary of State unfortunately disagrees, as does the Supreme Court of the United States."