Opinion | Let us give thanks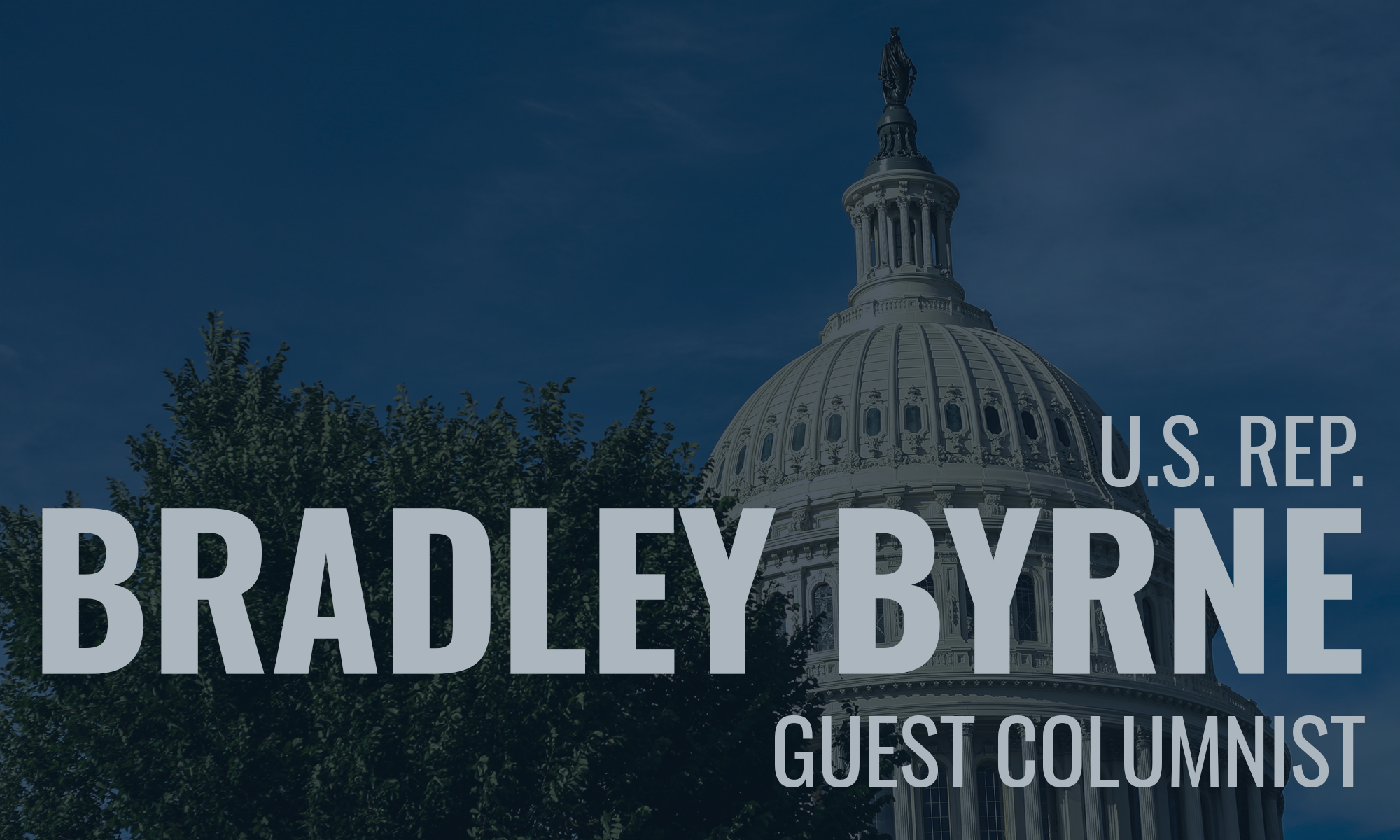 On October 3rd, 1863, President Lincoln issued a Proclamation on Thanksgiving establishing the fourth Thursday of November as a national holiday, encouraging every American – at home and abroad – to give pause and give thanks.
Thanksgiving had existed before in America. There was the First Thanksgiving celebrated by the Pilgrims and Native Americans in Massachusetts in 1621, of course, and Presidents George Washington, John Adams, and James Madison also issued proclamations encouraging the celebration of Thanksgiving.
It is interesting that during a time as perilous as the height of the Civil War, President Lincoln entrenched this holiday of gratitude and togetherness into the American year.
1863 was a time of divisiveness and uncertainty, and yet people throughout the country could still find things to be thankful for.
Only two months after this proclamation, on December 3rd, 1863, the final symbolic decoration was added to the outside of the Capitol Dome in Washington: a 19-foot tall statue known simply as Freedom.
The freedoms we enjoy today are some of the greatest things we can be thankful for. For many throughout the world, the freedoms we enjoy do not exist for them.
As we gather with friends and family, I hope you will take time to answer this simple question: what are you thankful for this year?
For myself, I am extremely thankful for my family, my friends, and for the opportunity I have to serve you in Washington.
I am thankful for the many pieces of landmark legislation we were able to pass this year, including fully funding our military for next year, providing funds for vital water infrastructure projects, and enacting meaningful change to the G.I. Bill and the Veteran's Choice Program.
I am also thankful for all of the positive economic news this year: our thriving economy and jobs market are creating more opportunities for people in Alabama and around the country.
With good news there is also bad. The acts of violence we have seen over recent months in Pennsylvania and California demonstrate the amount of evil there is still to combat in this world. The extremely deadly wildfires currently raging in California causes our hearts to ache for all those affected so unexpectedly and so close to the holidays.
But even in these tragedies, there are things to be thankful for. The first responders who risk their lives to help those in need; the medical professionals who provide service to the sick and those in pain; and perhaps the thing for which we as Americans can be most thankful is our interminable spirit to come together as one, help our neighbors, and make the world a better place to live through one small act of kindness at a time.
More personally, I am thankful to be a child of a loving, forgiving, and all present God. I'm also thankful to call Southwest Alabama home.
Of course, I am thankful for my wonderful family; every moment I get to spend with Rebecca, our children, and our grandchildren is a moment I feel truly blessed.
Lastly, I am eternally grateful for the opportunity I have again to serve the people of Southwest Alabama over the next Congress.
There is a memorable verse from the book of John: "And you will know the truth, and the truth will set you free." (John 8:32)
One of the truths we can hold firmly to this Thanksgiving is this: we in the United States are richly blessed with life, prosperity, and freedom. Knowing that, we can be very thankful indeed.
From my entire staff, family, and myself, we wish you a very happy Thanksgiving.
Opinion | On the Nov. 3 ballot, vote "no" on proposed Amendment 1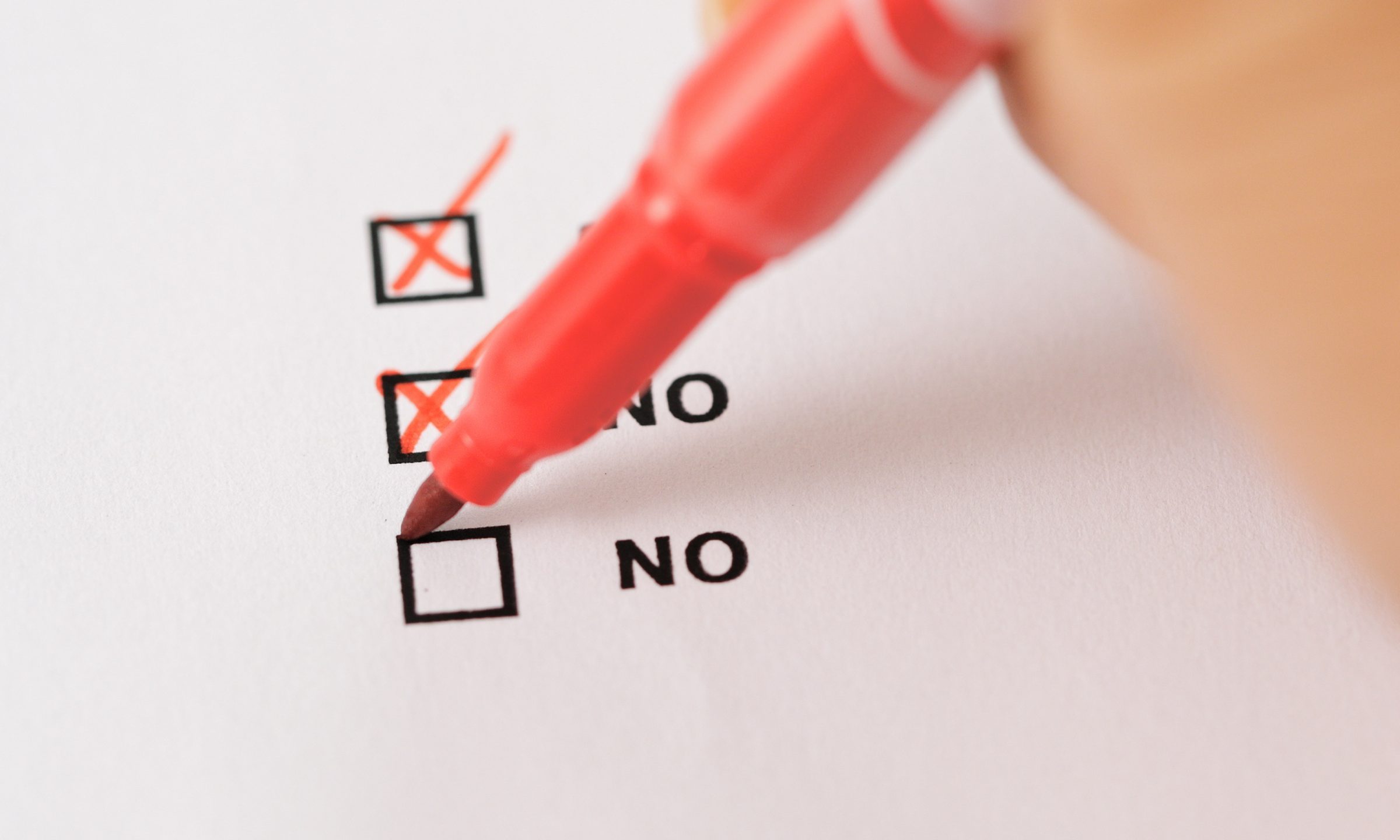 On Nov. 3, 2020, all Alabama voters should vote "no" on proposed Amendment 1. Vote no on Amendment 1 because it could allow state law changes to disenfranchise citizens whom the Legislature does not want to vote. Because Amendment 1 has no practical purpose and because it opens the door to mischief, all voters are urged to vote no.
Currently, the Alabama Constitution provides that "Every citizen of the United States…" has the right to vote in the county where the voter resides. Amendment 1 would delete the word "every" before citizen and replace it with "only a" citizen.
In Alabama, the only United States citizens who cannot vote today are most citizens who have been convicted of a felony of moral turpitude. These felonies are specifically identified in Ala. Code 17-3-30.1.
Without Amendment 1, the Alabama Constitution now says who can vote: every citizen. If voters approve Amendment 1, the Alabama Constitution would only identify a group who cannot vote. With Amendment 1, we, the citizens of the United States in Alabama, thus would lose the state constitutional protection of our voting rights.
In Alabama, no individual who is not a United States citizens can vote in a governmental election. So, Amendment 1 has no impact on non-citizens in Alabama.
Perhaps the purpose of Amendment 1 could be to drive voter turnout of those who mistakenly fear non-citizens can vote. The only other purpose for Amendment 1 would be allowing future Alabama state legislation to disenfranchise groups of Alabama citizens whom a majority of the legislature does not want to vote.
In 2020, the ballots in Florida and Colorado have similar amendments on the ballots. As in Alabama, Citizens Voters, Inc., claims it is responsible for putting these amendments on the ballots in those states. While Citizens Voters' name sounds like it is a good nonprofit, as a 501(c)(4), it has secret political donors. One cannot know who funds Citizen Voters and thus who is behind pushing these amendments with more than $8 million in dark money.
According to Citizen Voter's website, the stated reason for Amendment 1 is that some cities in several other states allow non-citizens to vote. My understanding is that such measures are rare and only apply to voting for local school boards.
And why would a local government's deciding that non-citizens can vote for local school boards be a state constitutional problem? Isn't the good government practice to allow local control of local issues? And again, this issue does not even exist in Alabama.
The bigger question, which makes Amendment 1's danger plain to see, is why eliminate the language protecting "every" citizen's right to vote? For example, Amendment 1 could have proposed "Every citizen and only a citizen" instead of deleting "every" when adding "only a" citizen. Why not leave the "every" citizen language in the Alabama Constitution?
Amendment 1 could allow Alabama new state legislation to disenfranchise some Alabama citizens. Such a change would probably violate federal law. But Alabama has often had voting laws that violated federal law until a lawsuit forced the state of Alabama not to enforce the illegal state voting law.  
The most recent similar law in Alabama might be 2011's HB56, the anti-immigrant law. Both HB56 and Amendment 1 are Alabama state laws that out-of-state interests pushed on us. And HB56 has been largely blocked by federal courts after expensive lawsuits.
Alabama's Nov. 3, 2020, ballot will have six constitutional amendments. On almost all ballots, Amendment 1 will be at the bottom right on the first page (front) of the ballot or will be at the top left on the second page (back) of the ballot.
Let's keep in our state constitution our protection of every voters' right to vote.
Based on Amendment 1's having no practical benefit and its opening many opportunities for mischief, all Alabama voters are strongly urged to vote "no" on Amendment 1.