Opinion | The political genius in film: William Goldman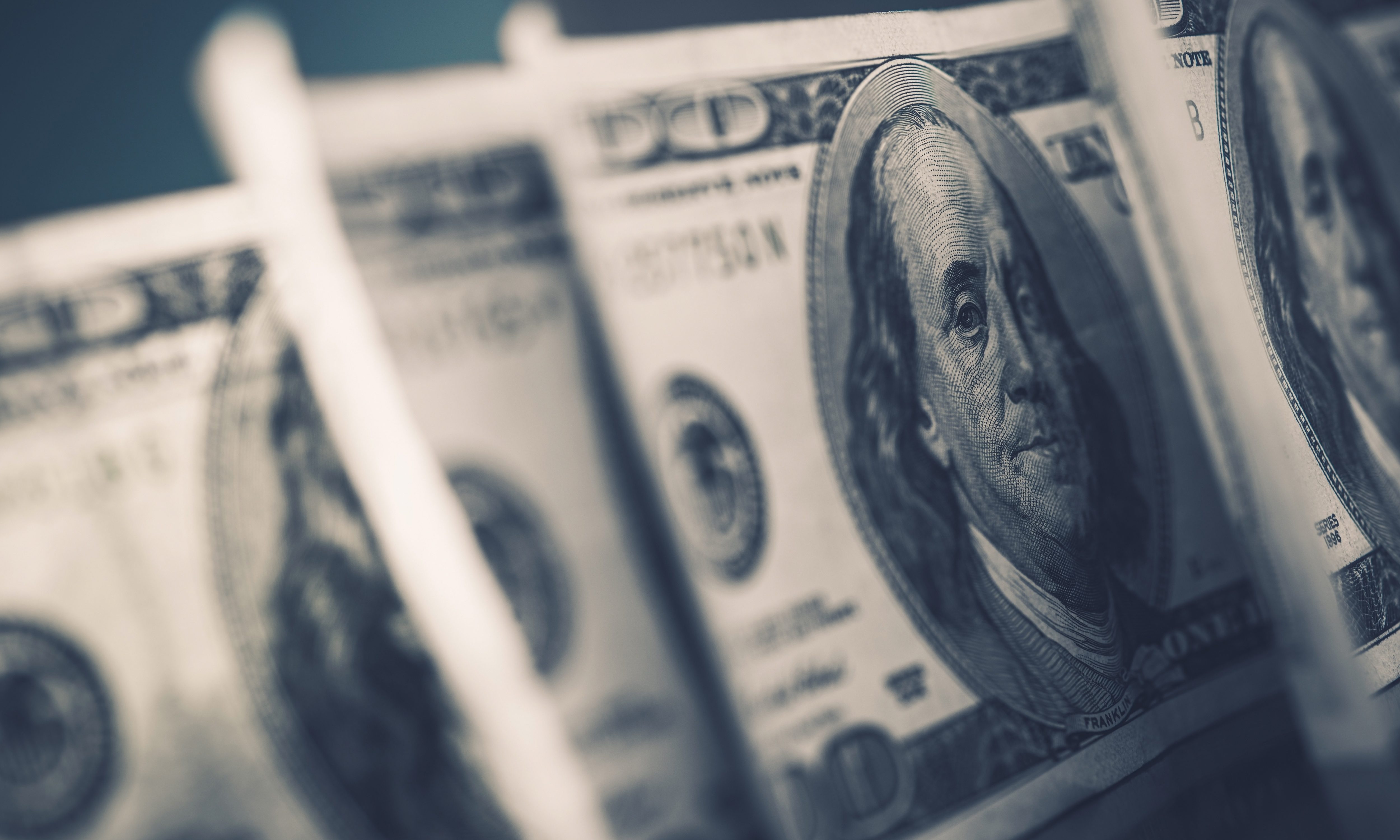 Last Friday, Oscar-winning writer William Goldman died at the age of 87. Movie-goers and Hollywood enjoyed his wry wit and sardonic wisdom, but investigative reporters worldwide are forever in his debt for giving us the single best lead for tracking down public corruption and nefarious politicos.
Goldman wrote the screenplay for the movie adapted from Washington Post reporters Carl Bernstein and Bob Woodward's book, "All the Presidents Men," which follows the downfall of President Richard M. Nixon after the Watergate break-in.
During a pivotal scene in the 1976 movie, Woodward's character, played by Robert Redford, is told by his anonymous government source known as Deep Throat to, "Follow the money."
Nowhere is the line, "Follow the money" found in Woodward and Bernstein's book. It is Goldman's invention and pure reporting genius.
But tracking a money trail can be used in a broader context to understand why things happen the way they do in government.
Let's put aside, for now, the notion of public service and admit that a majority of what happens in politics is tied to the wants of one particular group or another. These groups or individuals, commonly referred to in the pejorative as special interests, are not necessarily evil. They just want what's best for themselves and their interests.
During her first State of the State address nearly a year ago, Gov. Kay Ivey staked her ground with workforce development, job creation and an education proposal under her, "Strong Start, Strong Finish: from pre-K to workforce," plan. Gov. Ivey has a detailed strategy for success, but her goals will be challenged by those who prosper under a system that is burdened with an entrenched bureaucracy, as well as those who dine off the Education Trust Fund without actually being a part of educating Alabamians.
Likewise, Alabama's Speaker of the House Mac McCutcheon lists infrastructure, improving public schools, school security and stronger ethics laws as a priority. To enumerate the special interests that will line up to pick away at his goals would be a nearly impossible task.
Neither Ivey or McCutcheon will be swayed by personal gain as was their predecessors, but they will need a well-placed group of watchers to see who will work to undermine their best efforts. To do so means following the money.
Goldman wrote many other novels and screenplays, most notably, "The Princess Bride," "Marathon Man" and "Butch Cassidy and the Sundance Kid."
In Butch Cassidy and the Sundance Kid, the pair's only hope of escaping a rapidly approaching posse is to cliff dive hundreds of feet into a raging river. During the tense moment, Sundance reveals he can't swim to which Butch chuckles, "Are you crazy, the fall will probably kill you."
Butch and Sundance were not winners, but they rarely doubted as an exchange between the pair shows.
The Sundance Kid: "You just keep thinking Butch, that's what you're good at."
Butch Cassidy: "I got vision, and the rest of the world wears bifocals."
Goldman's characters displayed ironic humor in the face of defeat and generally find a way, at least for a moment, to turn a loss into a victory. Sometimes leadership is simply the ability to make it from one failure to the next.
An enduring line from the Princess Bride is, "Hello. My name is Inigo Montoya. You killed my father. Prepare to die." However, any wise practitioner of the political arts knows as Goldman points out, there's not much money in the revenge business.
Another phrase from the Princess Bride which is a mainstay of the movie's fans is, "Inconceivable," repeatedly uttered by the stooge mastermind, Vizzini. Every action in government is conceivable because it is human nature at work.
In Goldman's "Marathon Man," Dustin Hoffman plays an oblivious long-distance runner who becomes entangled in a case of stolen gems and sadistic henchmen.  During the film, Huffman's character encounters a Nazi-dentist who drills Hoffman's healthy teeth without painkillers, torturing him for the correct answer to the eternal question, "Is it safe?"
It's politics, and it's never safe. That is why there must be journalists who ask the tough question, dig for facts and report without fear or prejudice. We don't see this as often as we should in state politics because there is a cost to truth-telling. But the price of not reporting is a price too high to measure.
Goldman was a genius who not only entertained us but made us think. In politics, we don't all have to think alike, but it would be good to know that everyone is thinking.
With Butch and Sundance, he gave us a lesson in how hope springs eternal. In "Marathon Man," we see that things are not always what they seem. "The Princess Bride" let us see how true love can conquer all, but in politics, follow the money if you want to know what's really happening.
In the end Goldman summed up the human condition, "Life is pain, Highness! Anyone who says differently is selling something." –The Princess Bride
Opinion | Prisons, justice reform and the art of the possible
Politics is bound by the art of what's possible. It is also true that those who never dare the impossible rarely achieve even the possible.
For years, prison reform advocates, media outlets and even a few public officials have called for new correctional facilities to address Alabama's dangerously overcrowded prisons.
Now that it's happening, some aren't happy with how Gov. Kay Ivey is addressing the problem.
Is the Ivey Administration's plan perfect? No. But building new facilities along with criminal justice reform — while all imperfect — is the last best hope to correct generations of cruel treatment, endangered correctional officers and corrupt practices.
German chancellor and statesman Otto von Bismarck said "Politics is the art of the possible, the attainable — the art of the next best," this is the state of a workable solution to Alabama's prison needs and criminal justice reform.
Yet, there is a concerted effort underway to stop the Ivey Administration from acquiring three new men's prisons under a build-lease agreement.
Some lawmakers want another crack at financing additional facilities through a bond issue, and others want more say in the process. Still, the fact is that Ivey's actions are the result of decades of legislative indifference and inaction to adequately address the appalling conditions at Alabama's correctional facilities.
Even some advocates are working against the prison plan and while their intentions may be good it seem to their hand wringing is almost as disingenuous as lawmakers whining.
What's worse are those who spread disinformation to discredit process.
Many good people have worked hard to bring about an end to the state's barbaric prison system and unfair justice, but lately it seems there is an outright movement to derail much needed change— simply because it's not enough. As the saying goes, "Don't let the perfect be the enemy of the good."
There have been so many false claims and sly manipulations of facts about the prison plan as to make even a hardened journalist want to cry "fake news."
But as for Ivey, frankly, my dears, I don't think she gives a damn.
Here's the hard truth. The Ivey Administration is building three new men's prisons, and nothing will stop it. The fact is that three prisons are not enough; the administration should move forward to build a new women's facility as soon as practicable.
Politics is bound by the art of what's possible. It is also true that those who never dare the impossible rarely achieve even the possible.
Failing to recognize when the once impossible is coming to fruition is a sad reality. Still, in politics, as in life, good things happen while most people are navel-gazing or complaining.
Having visited three state prisons, St. Clair, Elmore, and Tutwiler, I can say without a doubt, the conditions in those places are a living hell.
A report from the U.S. Department of Justice released in April 2019, found "reasonable cause to believe that Alabama fails to provide constitutionally adequate conditions and that prisoners experience serious harm, including deadly harm, as a result."
DOJ's investigation revealed that prisoners were susceptible to "an enormous breath" of sexual abuse and assault but other types of violence as well, including gruesome murder and beatings that went without intervention.
When the state incarcerates a criminal, it assumes custodial care for that individual. No matter how heinous the crime or foul the person, the state has an obligation to feed, clothe, house and provide essential human services for their care and welfare. Another element is often overlooked; when a person is committed to prison, they lose their freedom, not their humanity. Therefore, under the law, they cannot be subject to cruel and unusual punishment.
Building three new men's prisons is just the start; it must be accompanied by criminal justice reform.
"We are able to have a serious discussion about prison reform in Alabama because we have a governor who is serious about putting solutions into place," Ivey's press secretary Gina Maiola recently told APR. "Prison infrastructure is a key part of the equation, but criminal justice reform is also needed," Maiola said.
By executive order on July 18, 2019, Ivey established the Study Group on Criminal Justice Policy. The Study Group released its findings on Jan 31, 2020.
The Study Group entered its mission with one pressing question; "What policies and programs can the State of Alabama implement to ensure the long-term sustainability of our prison system without jeopardizing public safety?" according to Supernumerary Associate Supreme Court Justice Champ Lyons, Jr., who led the effort.
In a letter to Ivey on the Study Groups finding, Lyons wrote [T]he challenges facing our prison system are exceedingly complex—ranging from the elimination of contraband weapons and drugs to the recruitment, retention, and training of correctional staff to the size of the inmate population and to the physical condition of an aging and far-flung prison infrastructure." He further wrote, "But having thought through many of these issues with my Study Group colleagues, especially our legislative members, I can report to you that some meaningful answers to this question are not just possible; they are within our grasp."
Prisons without justice reform is a hollow victory, and the Ivey Administration is committed to bringing about reasonable reforms.
"Prison infrastructure is a key part of the equation," said Maiola, "but criminal justice reform is also needed."
The issues facing Alabama's prisons and criminal justice system are complex, and generations in the making; therefore, arriving at a universally acceptable solution is not imaginable for the moment if ever. But what once seemed impossible is soon to be realized.
No one gets everything they want, but it's a great step toward getting what is needed simply because it's possible.