Opinion | The political genius in film: William Goldman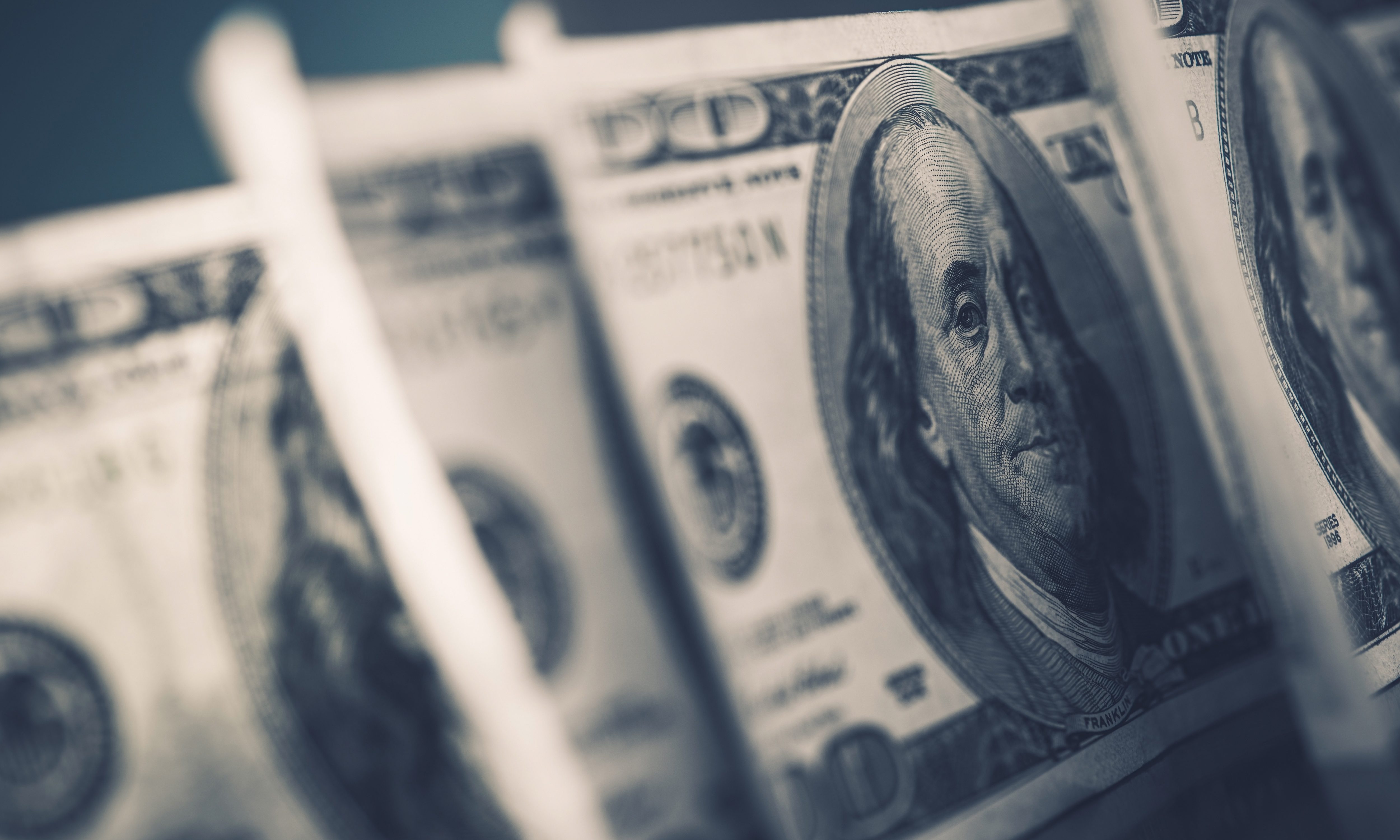 Last Friday, Oscar-winning writer William Goldman died at the age of 87. Movie-goers and Hollywood enjoyed his wry wit and sardonic wisdom, but investigative reporters worldwide are forever in his debt for giving us the single best lead for tracking down public corruption and nefarious politicos.
Goldman wrote the screenplay for the movie adapted from Washington Post reporters Carl Bernstein and Bob Woodward's book, "All the Presidents Men," which follows the downfall of President Richard M. Nixon after the Watergate break-in.
During a pivotal scene in the 1976 movie, Woodward's character, played by Robert Redford, is told by his anonymous government source known as Deep Throat to, "Follow the money."
Nowhere is the line, "Follow the money" found in Woodward and Bernstein's book. It is Goldman's invention and pure reporting genius.
But tracking a money trail can be used in a broader context to understand why things happen the way they do in government.
Let's put aside, for now, the notion of public service and admit that a majority of what happens in politics is tied to the wants of one particular group or another. These groups or individuals, commonly referred to in the pejorative as special interests, are not necessarily evil. They just want what's best for themselves and their interests.
During her first State of the State address nearly a year ago, Gov. Kay Ivey staked her ground with workforce development, job creation and an education proposal under her, "Strong Start, Strong Finish: from pre-K to workforce," plan. Gov. Ivey has a detailed strategy for success, but her goals will be challenged by those who prosper under a system that is burdened with an entrenched bureaucracy, as well as those who dine off the Education Trust Fund without actually being a part of educating Alabamians.
Likewise, Alabama's Speaker of the House Mac McCutcheon lists infrastructure, improving public schools, school security and stronger ethics laws as a priority. To enumerate the special interests that will line up to pick away at his goals would be a nearly impossible task.
Neither Ivey or McCutcheon will be swayed by personal gain as was their predecessors, but they will need a well-placed group of watchers to see who will work to undermine their best efforts. To do so means following the money.
Goldman wrote many other novels and screenplays, most notably, "The Princess Bride," "Marathon Man" and "Butch Cassidy and the Sundance Kid."
In Butch Cassidy and the Sundance Kid, the pair's only hope of escaping a rapidly approaching posse is to cliff dive hundreds of feet into a raging river. During the tense moment, Sundance reveals he can't swim to which Butch chuckles, "Are you crazy, the fall will probably kill you."
Butch and Sundance were not winners, but they rarely doubted as an exchange between the pair shows.
The Sundance Kid: "You just keep thinking Butch, that's what you're good at."
Butch Cassidy: "I got vision, and the rest of the world wears bifocals."
Goldman's characters displayed ironic humor in the face of defeat and generally find a way, at least for a moment, to turn a loss into a victory. Sometimes leadership is simply the ability to make it from one failure to the next.
An enduring line from the Princess Bride is, "Hello. My name is Inigo Montoya. You killed my father. Prepare to die." However, any wise practitioner of the political arts knows as Goldman points out, there's not much money in the revenge business.
Another phrase from the Princess Bride which is a mainstay of the movie's fans is, "Inconceivable," repeatedly uttered by the stooge mastermind, Vizzini. Every action in government is conceivable because it is human nature at work.
In Goldman's "Marathon Man," Dustin Hoffman plays an oblivious long-distance runner who becomes entangled in a case of stolen gems and sadistic henchmen.  During the film, Huffman's character encounters a Nazi-dentist who drills Hoffman's healthy teeth without painkillers, torturing him for the correct answer to the eternal question, "Is it safe?"
It's politics, and it's never safe. That is why there must be journalists who ask the tough question, dig for facts and report without fear or prejudice. We don't see this as often as we should in state politics because there is a cost to truth-telling. But the price of not reporting is a price too high to measure.
Goldman was a genius who not only entertained us but made us think. In politics, we don't all have to think alike, but it would be good to know that everyone is thinking.
With Butch and Sundance, he gave us a lesson in how hope springs eternal. In "Marathon Man," we see that things are not always what they seem. "The Princess Bride" let us see how true love can conquer all, but in politics, follow the money if you want to know what's really happening.
In the end Goldman summed up the human condition, "Life is pain, Highness! Anyone who says differently is selling something." –The Princess Bride
Print this piece
Opinion | Ivey brings the heat
The Alabama Legislature on Monday approved Gov. Kay Ivey's plan to spend $1.8 billion in federal CARES Act relief funds responsibly and transparently, and it is a victory for the people of Alabama.
Passage of Ivey's executive amendment was, however, a blow to the fragile egos and grand money grab orchestrated by Senate President Pro Tem Del Marsh, R-Anniston, and his cronies.
Marsh and his allies had hoped to highjack the money designated to fight and repair the ravages of COVID-19 on the state and use it for pet projects like a robotics park, an additional forensic lab and a new State House to name a few.
Marsh and his cohorts kicked and screamed, some Senate leaders took to favorable talk radio and blogs to disparage Ivey, but it didn't work.
Even at the eleventh hour, Marsh tried to back out of the deal, but cooler heads prevailed.
Ivey won the battle the moment she revealed the contents of Marsh's so-called "wish list," because Marsh wasn't politically sophisticated enough to back down and regroup when he had a chance.
Instead, he and a few diehards doubled down on their intent to use the CARES Act funds for their self-serving projects. They even paid for a poll showing the people back them, not Ivey. But it didn't work because their conniving was as inept as it was shameful.
Ivey is a straight shooter; Marsh is a double-dealer with a history of betraying friend and foe, not a good habit for anyone who wants a long career in politics.
Taking a page from President Ronald Reagan's playbook, Ivey brought righteous indignation to the underhand game being played by some in the Senate.
Reagan said, "When you can't make them see the light, make them feel the heat."
Finally, she made a deal with Speaker Mac McCutcheon and the House budget chair, Rep. Steve Clouse, to bring about a plan to shield the CARES funds and make sure it went to help Alabamians instead of legislative cronies. McCutcheon and Clouse aren't crooks.
Anyone who has been around the State House for a few years knows how Marsh, along with then-Speaker of the House Mike Hubbard (now a convicted felon awaiting prison), used almost $1 billion from the BP settlement to fund Medicaid and pay off state debt.
They also remember how then-Gov. Robert Bentley used $1.8 million in BP settlement money to renovate the governor's dilapidated beach mansion, which became known as the "Lov Govs' Love Shack."
The BP settlement money was meant to help those devastated by the Deep Water Horizon oil spill, but Marsh and Hubbard used it as a personal piggy bank, not for its intended use.
Under Marsh and Hubbard, perhaps billions were squandered, and the BP funds are just one example.
Ivey reminded the public of Hubbard and Marsh's hijinks, and people took notice.
But even after Ivey's amendment passed, Marsh and Senate Majority Leader Greg Reed, R-Jasper, released a statement so utterly dishonest that it's astounding that Reed — generally a decent human — signed on to it.
The statement reads in part, "This is by no means a perfect compromise; however, we are pleased that the Governor has acknowledged that the Legislature has control of funding as per the Constitution."
Ivey always acknowledged the Legislature's constitutional authority. She never questioned it. So for Marsh and Reed to couch their loss as a win in such a disingenuous statement is remarkably arrogant.
"Ultimately, we gave our support to the Governor's Executive Amendment as it is the best deal for the people of Alabama," Marsh and Reed said in their joint statement.
They supported Ivey's amendment because their incompetence beat them.
Supposedly, Marsh is to step down as pro tem before the 2021 session and surrender the post to Reed. No one knows if Marsh will keep the agreement he's made or not. He's not known for keeping his word.
As for Reed, he could be a decent pro tem, but the joint statement calls into question his political wisdom and, indeed, his humility.
Marsh and his folks played a poor game of checkers; heaven forbid they ever have to play chess with anyone with a pulse.
The purpose of Ivey's battle was to ensure that the nearly $1.8 billion given under the CARES Act went to help the state.
Ivey and her team won, not for themselves, but the people. That's good government.
Perhaps now the Senate should sing a few verses from the Hank Williams song, "I Saw the Light."
Or, more appropriately, the Jerry Lee Lewis tune, "Great Balls of Fire," because they felt the heat.
Print this piece