ALEA sued for suspending licenses of low-income Alabamians for unpaid tickets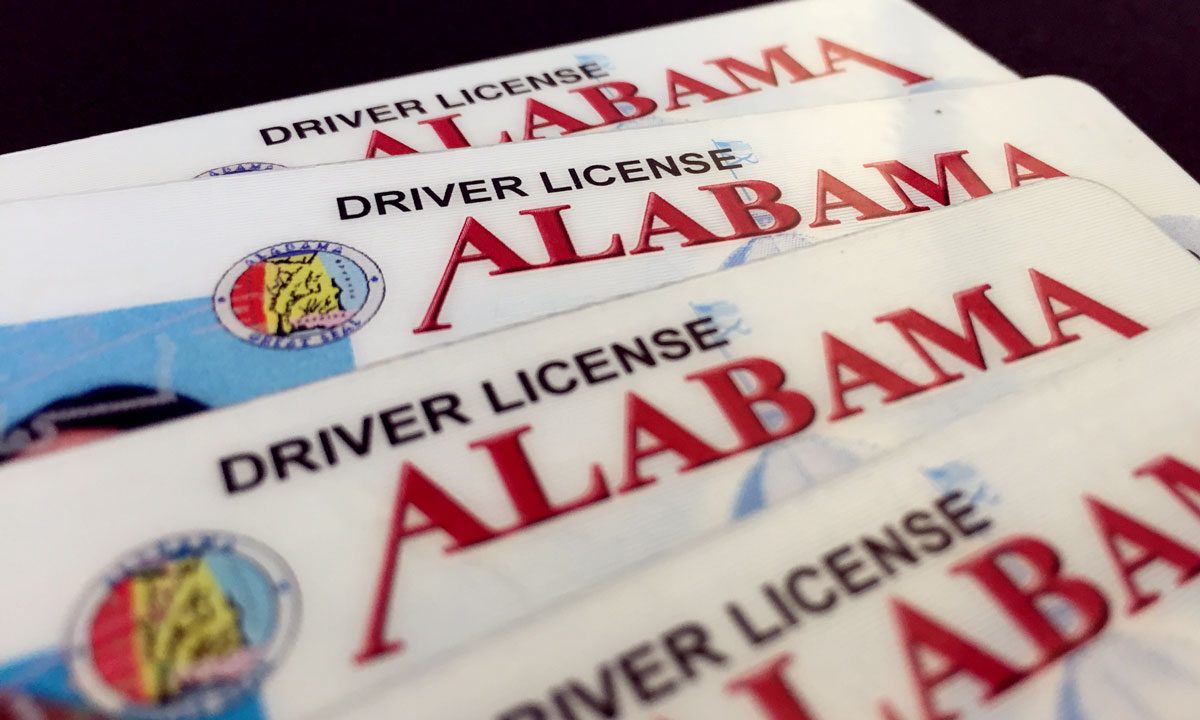 The Southern Poverty Law Center is challenging the Alabama Law Enforcement Agency's practice of suspending driver's licenses for unpaid traffic tickets belonging to low-income Alabamians who are unable to pay them.
The SPLC sued ALEA in federal court Monday, calling unconstitutional a law that allows the state to suspend a person's license without notice and without taking into consideration their ability to pay the sometimes hefty fines. The SPLC says the practice violates the 14th Amendment's Due Process and Equal Protection Clauses, placing an unfair and detrimental burden on low-income individuals who need transportation to get or keep their jobs.
"For those who can afford to pay, traffic tickets are a mere inconvenience," the lawsuit reads. "But for those who cannot afford to pay, a traffic ticket can result in the loss of their driver's license, which frequently has much more serious economic consequences. This is especially true in a state like Alabama where a vast majority of counties are rural and lack accessible public transportation to work, home, education, and medical care."
The lawsuit says roughly 23,000 Alabama residents are without their licenses because they have been suspended for nonpayment under the rule allowing no warning and no consideration of ability to pay.
"A suspended driver's license has disastrous implications for individuals living in poverty," said Micah West, a senior staff attorney at the SPLC. "The U.S. Constitution prohibits the state from suspending a person's driver's license without first determining their ability to pay. Through this lawsuit, we hope to end this illegal practice in Alabama."
Under an existing rule of criminal procedure — 26.11(i)(3) — Alabama courts can suspend driver's licenses for nonpayment of traffic tickets. There are no stipulations within the code that require prior notice or an inquiry into the individual's ability to pay the fines. The SPLC says the rules make an assumption of bad faith because the code also doesn't require an express finding that the person willfully didn't pay.
The SPLC argues that the Due Process and Equal Protection Clauses require those safeguards for low-income individuals, who are less likely to have the financial means to afford tickets but are nonetheless fined at the same rates.
The Alabama Law Enforcement Agency is being sued because it carries out the courts' suspensions. ALEA won't reinstate a driver's licenses until the individual has paid all outstanding fines and costs to the court.
The lawsuit says the practice leads to other financial and economic impacts on those who have their licenses suspended despite their ability to pay.
"Suspending driver's licenses for nonpayment makes it more difficult to travel to work and may exacerbate poverty," SPLC attorneys wrote. "Persons whose licenses are suspended face an unenviable choice: drive illegally and risk further punishment, or stay home and forgo the ability to meet the daily needs of themselves and their families."
Driving with a suspended license is a misdemeanor that can lead to up to six months in prison and a fine of $500, plus additional court costs, which could be hundreds of more dollars.
The SPLC, which brought the lawsuit on behalf of three Alabamians who had their licenses suspended, is seeking a preliminary injunction, which — if granted by a judge — would halt the practice while the case goes before the court.
The lawsuit asks the federal court to declare the rule unconstitutional and issue an order blocking ALEA from suspending driver's licenses for nonpayment under the law. The SPLC is also asking the court to reinstate any driver's license previously suspended solely for nonpayment.
This isn't the first time the SPLC has challenged a law like this. The pro-bono legal advocacy group has also challenged similar measures in North Carolina and Mississippi. In Mississippi, the SPLC was able to reach a settlement results in the state agreeing to lift failure to pay suspensions for more than 100,000 people.
Other lawsuits have also challenged similar rules in Michigan, California, Virginia and Tennessee.
One of the plaintiffs, Lakendra Cook, found her license was suspended earlier this year after she couldn't afford to pay two traffic tickets totaling $456 in fines and court costs in Wetumpka Municipal Court, the SPLC said.
According to the SPLC, Cook works the night shift at a warehouse located eight miles from her home. The lawsuit says she barely earns enough money to pay her bills and sometimes has to choose between paying utility bills and paying for groceries for her son and her grandmother.
Because she has to work, take her son to school and get family members to medical appointments, she feels she has no choice but to drive because public transportation in Birmingham is limited, the lawsuit reads.
"Whenever I see a police officer my heart starts pounding and I start calculating in my head whether I will be able to afford bail if I am arrested for driving on a suspended license," Cook said. "Driving on a suspended license makes me feel like I am a criminal even though my life largely consists of going to work and caring for my family. It is my hope that this lawsuit will result in a clearer path for me and others in a similar situation, to get our driver's license back. No one should have their license suspended because they don't have enough money to pay traffic tickets."
Print this piece
Black people over-represented among COVID-19 patients, deaths, UAB doctor says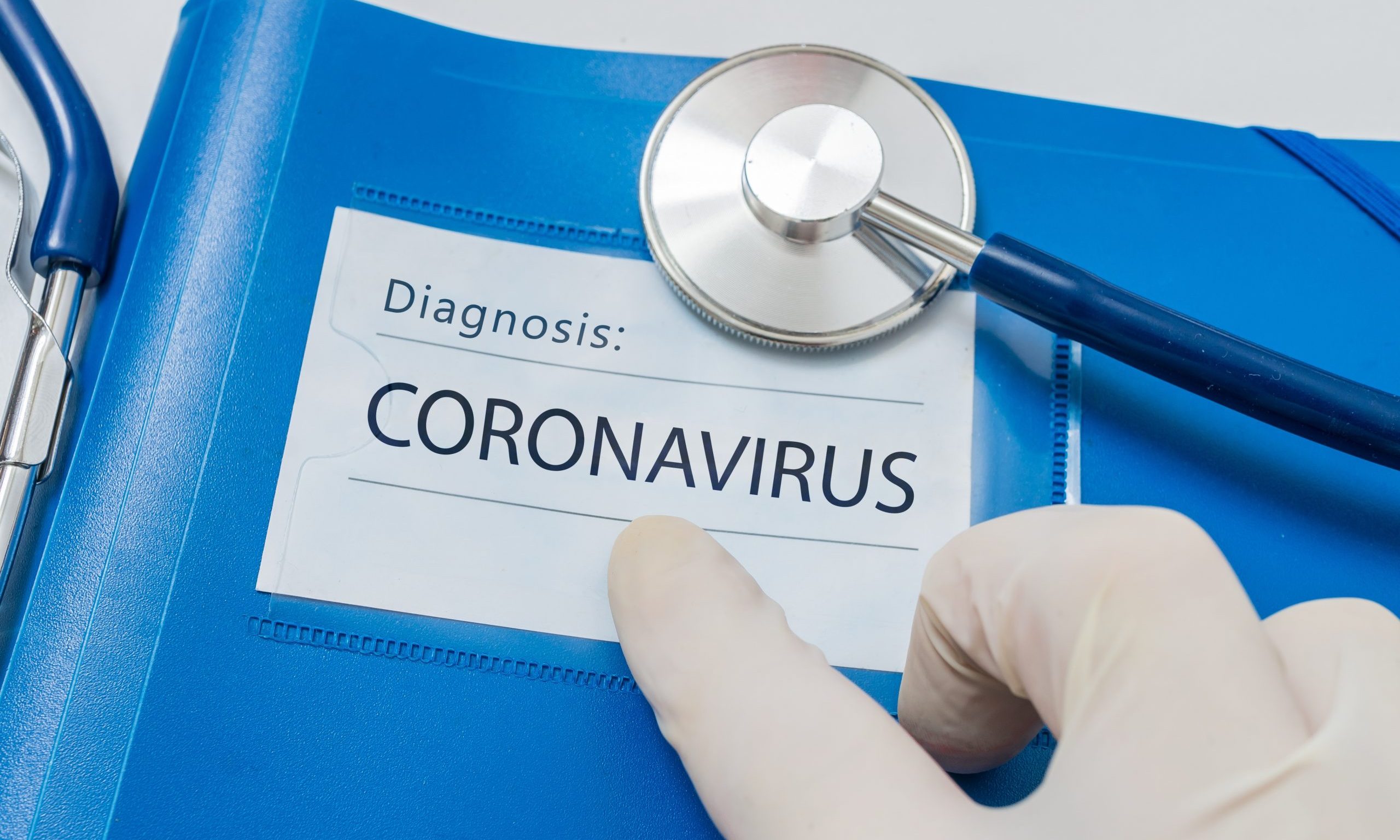 Contrary to rumors, black people aren't immune to the COVID-19 virus, and in some places in the U.S., black people are not only getting the deadly virus in larger numbers but are more likely to die from it, said a physician at University of Alabama at Birmingham.
Dr. Selwyn Vickers, Dean of UAB School of Medicine, was speaking during a Facebook live video on Saturday, the first in what's to be a series of discussions with faith leaders and physicians on the COVID-19 crisis, organized by UAB and the Housing Authority of the Birmingham District.
Vickers said in Milwaukee and Michigan, two places that, unlike most others in the U.S. currently, are keeping track of the racial makeup of COVID-19 patients, black people are overrepresented among the virus's patients.
"In Milwaukee, which is 26 percent African American, 50 percent of the COVID-19 cases happen to be African American," Vickers said.
What's even more troubling, Vickers said, is that even though whites and other races make up 50 percent of Milwaukee's  COVID-19 cases, black people make up 80 percent of the city's deaths from the virus.
"You can hypothesize that they may have some of these chronic illnesses. You could also worry that they just don't get access. They don't get to the hospital as early, and so it's probably multiple reasons," Vickers said.
In Michigan, where just 14 percent of the population is black, nearly 35 percent of the COVID-19 cases are among people, Vickers said.
Even more concerning, he said, is that even though only 14 percent of the population is black, 40 percent of the deaths are among black people.
While the Centers for Disease Control and Prevention does typically track detailed data during a viral outbreak, including the racial makeup of patients, the CDC is not currently releasing such data for COVID-19.
Five members of Congress wrote a letter to the U.S Department of Health and Human Services on March 27 urging the CDC to collect and report data on race among COVID-19 cases.
"The C.D.C. is currently failing to collect and publicly report on the racial and ethnic demographic information of patients tested for and affected by Covid-19. Our concerns echo those from some physicians: that decisions to test individuals for the novel coronavirus may be 'more vulnerable to the implicit biases that every patient and medical professional carry around with them,' potentially causing 'black communities and other underserved groups … [to] disproportionately mis[s] out on getting tested for Covid-19," the letter reads.
Vickers also dispelled a rumor that kids can't get COVID-19.
"Kids can get it, and young people have died from it," Landers said, adding that a young person was treated at UAB for COVID-19. "Kids probably more often are carriers. They don't often get very sick, but they carry the virus, and they can spread it."
What makes COVID-19 so difficult to treat, compared to the regular seasonal flu, VIckers said, is that "there is no therapy we have right now." There are clinical trials in the works, and some drugs are being used, but it's not yet clear how well they're working.
And unlike the regular seasonal flu, COVID-19 is much, much deadlier because it attacks the lower respiratory system, Vickers said. Patients with the novel coronavirus are more likely to be placed on ventilators.
"We have about 60 patients in the hospital who have the diagnosis of coronavirus. If we had in this season 100 patients with the flu in the hospital maybe five or 10 might be on a breathing machine," Vickers said.
With the 60 patients UAB may have at any given time, nearly half of them are on a breathing machine, he said.
"So consequently now, there are a number of deaths, well over 60,000 deaths, in the world. There are 8,000 deaths in America and those numbers will continually climb," Vickers said.
The best way to prevent yourself from getting COVID-19 and form helping spread it to others, is to keep at least six feet of distance from others, Vickers said, and suggested limiting interaction with others to groups of less than five.
"Keeping a distance, covering your mouth and nose with the mask, and trying to make sure every time you touch something clean your hands, Vickers said.
Print this piece