The hope for ethics in Alabama's state government died on Monday.
To be fair, it had been on life support for quite some time, having taken on several near-fatal blows over the last few years. But on Monday, after months of trying, Alabama Attorney General Steve Marshall finally took ethics out back, like Ol' Yeller, and shot it dead.
Marshall's firing of prosecutor Matt Hart, head of the AG's special prosecution unit, was the death knell. The final straw. The five-finger death punch that snuffed out any small, lingering flame of hope.
That's basically all Matt Hart was at this point — one small ray of hope in an otherwise hopelessly corrupt state.
Hart was one guy hellbent on making Democrats and Republicans alike respect the rule of law and stop profiting from their public positions.
That's all he wanted. And if he believed you had skirted the laws or accepted shady cash in order to benefit yourself, God bless you.
Larry Langford tried him. Robert Bentley tried him. Mike Hubbard threw everything and the prison sink at him.
Matt Hart beat 'em all. And laughed at 'em later.
God, they hated him, these people who want to use government as their own little tools for personal financial growth. Because Hart knew their games. He knew how they set up innocent-looking schemes that enriched only a handful of their friends or their friends' businesses. He knew how they masked their sins with words like "business friendly" and "economic development."
Matt Hart just kept beating them at their own games. So, they had to get rid of him.
Enter: Steve Marshall.
For more than a year now, APR has written story after story, column after column detailing the many, many ways in which Marshall has proven to be completely devoid of basic ethics and willing to do anything to get and keep the job of AG.
Consider this: In a state filled with crooked, spit-on-their-own-mothers-to-get-ahead politicians, Marshall was the only person willing to accept a quid pro quo deal to get the AG gig. Bentley, as APR reported, shopped the deal around, offering the AG's job to anyone who would agree to investigate Hart and his team.
Marshall was the only one to take it.
And that was just Marshall's start. Once the campaign for AG heated up, and real challengers entered the race, the panic in Marshall knew no bounds.
The guy took campaign contributions from Hubbard's lawyers and a guy who bribed Hubbard. While a grand jury in Lee County was still considering charges against the briber. And while a state appeals court was considering Hubbard's appeal.
Take a moment and think about that.
But Marshall wasn't nearly done.
When the going got tough in the Republican primary, Marshall accepted more than $700,000 in campaign donations from the Republican Attorneys General Association. He knew the money was illegal, because RAGA allowed its funds to be transferred PAC-to-PAC — a method used to obscure the original source of the funds.
Such transfers are illegal in Alabama, as Marshall knew well. Just before accepting the donations, he had submitted a brief in a case before the U.S. Supreme Court that challenged Alabama's PAC-to-PAC ban. Marshall argued that the ban was a protection for the people and the only thing preventing a quid pro quo government.
He was right.
But it didn't matter. Giving back the contributions, as Luther Strange had done a few years earlier, wasn't an option. Marshall had to win. And he was willing to do anything.
And so, here we are.
This is what it looks like when your AG has been compromised. When he owes his political life to specialized interests of top donors.
Sometimes, those donors want you to turn a blind eye to corruption. Sometimes, they want you to lay back as another entity usurps your power. Sometimes, they want you to change the ethics laws so the dadgum things aren't so tough. Sometimes, they want you to intervene in a major public corruption investigation. 
And sometimes, they want you to fire that pesky prosecutor who keeps treating the written law like the damn words have meanings.
Opinion | Election Day is next week
This will be a memorable and historical election year. This 2020 pandemic year is hopefully only a once in a century event.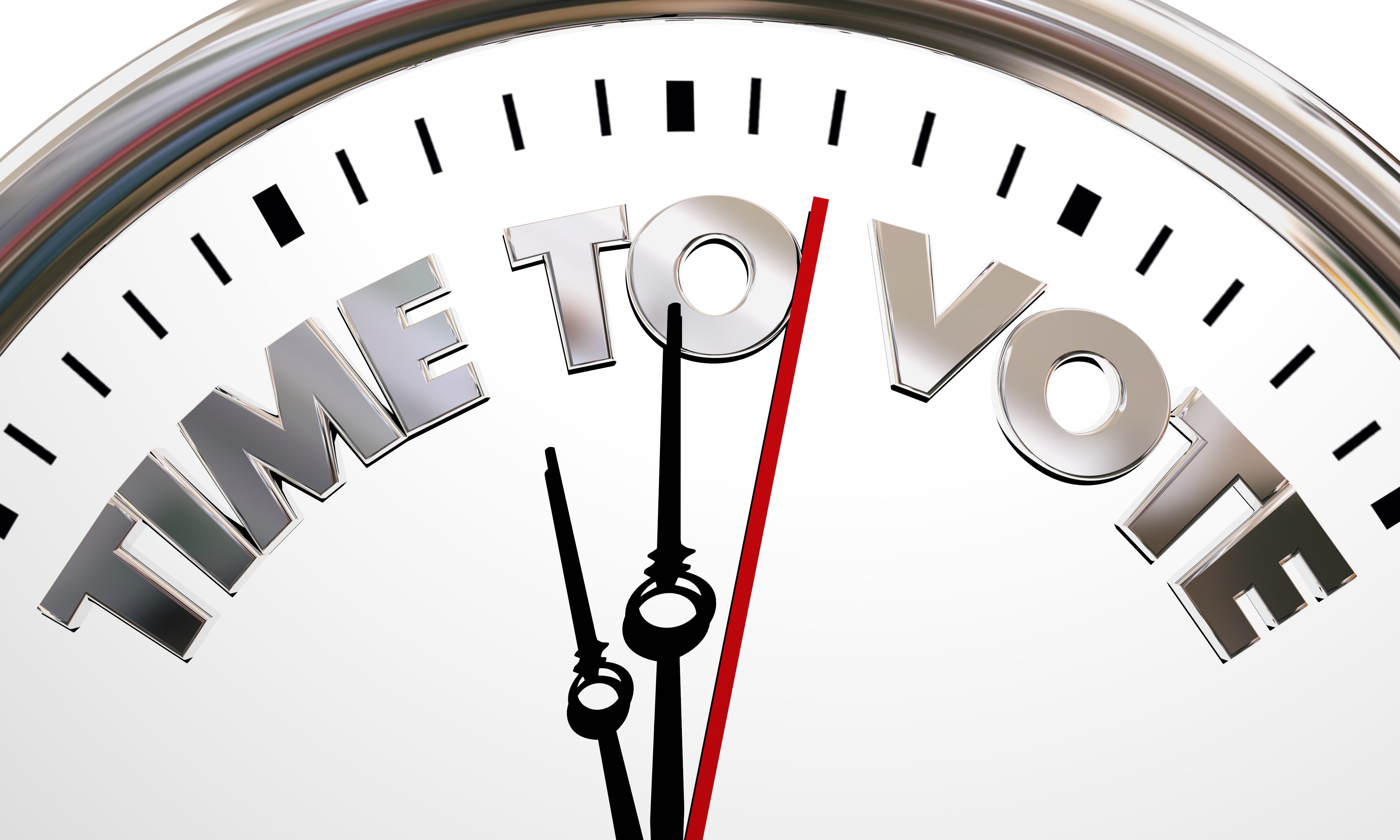 Well, folks, it is finally here. The presidential race is next Tuesday. However, a good many Americans have already voted. True early voting is available in a half dozen states and every American can vote by absentee ballot and a good many have taken advantage of that right. A record number of Alabamians have voted absentee. However, the election for president will be decided next week when most voters go to the polls.
This will be a memorable and historical election year. This 2020 pandemic year is hopefully, only a once in a century event. 2020 is a pivotal presidential year. Never before in my lifetime have I seen our country more divided politically into extremely partisan corners. We are really two nations, and we are split almost 50-50. This is understandable because the country is truly divided philosophically.
Back in the day our own George Wallace would run around the country running for president as a third-party candidate in a Don Quixote mission espousing the rhetoric that there is not a dimes worth of difference between the national Republican and Democratic parties. Nobody could say that, even in demagogic form, today.
Folks, there is a world of difference today. The Republican Party is very conservative, and the Democratic Party is extremely liberal. This divide between the two parties is enhanced and perpetuated by the media, especially, the television networks. If you are a conservative Republican you watch Fox News. If you are a liberal Democrat, you watch CNN. It is like seeing the nation's politics and dogma through two different prisms.
The two parties should and could more aptly change their names. Republicans should be labeled the Conservative Party and the Democrats the Liberal Party. CNN, and to a large degree ABC, NBC and CBS, should take down any pretense of being impartial and simply have their broadcast from the Democratic National Headquarters. Conversely FOX News should broadcast from the Republican National Headquarters. MSNBC should be broadcast from Moscow
We in Alabama are definitely in the conservative Republican tribe as are most of the other southern and midwestern and rural states. The left coast of California and the eastern urban coast of New York are the bastions of liberalism and the Democratic party.
We do not elect our president by direct popular vote whereby the person who gets the most votes nationwide wins the presidency. Under our Electoral College system, the person who gets 50 percent plus one vote gets all of that states' electoral votes. The number of electoral votes is determined by the number of congressional seats plus two senators. For example, California has 53 seats in Congress plus two Senators for 55 electoral votes. We in Alabama have seven congressional seats plus two senators which gives us nine electoral votes. Therefore, it does not take a math genius to tell that the liberal Democratic states like California, have more votes than rural, conservative states like Alabama.
President Donald Trump, who has been a proven conservative Republican, has been behind the eight-ball having to fight through the coronavirus disaster. It is not his fault that the Chinese sent this pandemic to the world and the United States, but voters will want to blame someone and he is the one in the Whitehouse and the one on the ballot.
In mid-September Trump's reelection numbers and chances were dismal. However, in late September the much-discussed October surprise occurred. The death of liberal U.S. Supreme Court Justice Ruth Bader Ginsburg gave the conservative President the opportunity to appoint a conservative to the Supreme Court. Trump is blessed to have a Republican majority in the U.S. Senate.
This opportunity for President Trump to place a third conservative Justice to the nine-member Tribunal could be a game changer. This will energize evangelical voters throughout the country as well as devout, mainstream, Catholic voters in the crucial battleground states like Florida, Ohio, Pennsylvania, Michigan and Arizona. The election will be decided in these six key battleground states.
The hay is in the barn in most other states. California will vote Democratic and we in Alabama will vote overwhelmingly Republican. President Trump will carry Alabama in a landslide. This third conservative appointment to the Supreme Court is like manna from Heaven and icing on the cake for Trump in the Heart of Dixie.
The Trump train will provide some long and heavy coattails, which will prove disastrous for our anomaly, liberal, national Democratic senator, Doug Jones. The crescendo Republican wave in Alabama will drown Democrat Jones into a watery grave. It has not helped Jones's cause that during his short tenure he has voted right down the line with the left-wing Democratic leadership.
We will see next week.