Tuscaloosa, Lee County homeowners made over $1 million with Airbnb during Football weekends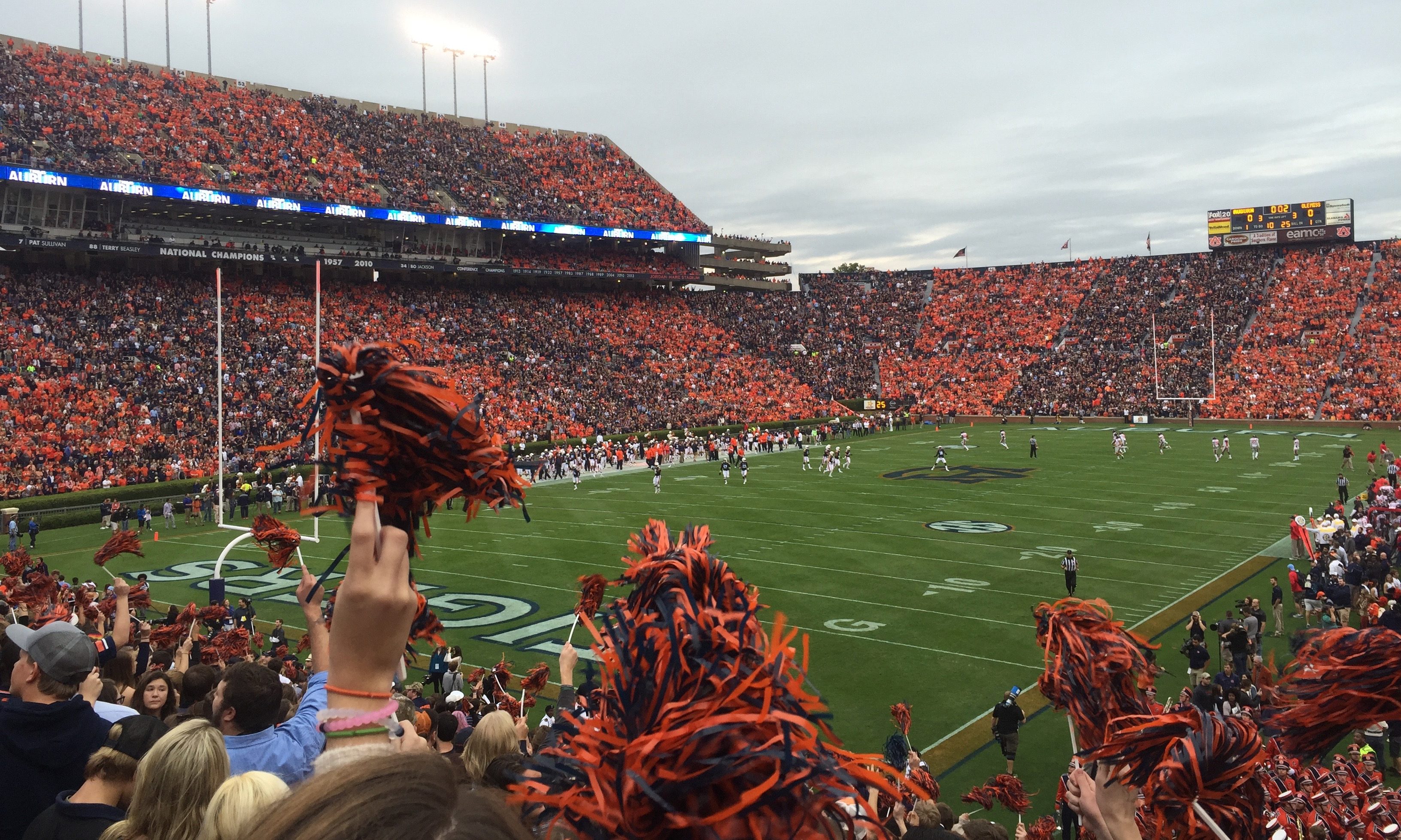 Airbnb reports that homeowners in Lee County and Tuscaloosa County earned over $1 million in combined supplemental income through home sharing on Airbnb during this year's Auburn and Alabama home football weekends. This helped the counties significantly expand their lodging capacity and welcome the surge in visitors as hotels reached peak capacity during football weekends.
In Lee County Airbnb hosts welcomed 2,700 guest arrivals during those weekends while earning a combined $440,000 in supplemental income. In Tuscaloosa County, hosts welcomed 3,200 guest arrivals while earning a combined $618,000 in supplemental income through sharing their homes. This includes a projected 560 guest arrivals and $130,000 in income for this coming weekend's Iron Bowl match-up.
The respective October 13 games helped spur the largest influx of Airbnb guests to the state of Alabama in the history of the platform, as Auburn hosted Tennessee while Alabama hosted Missouri for its Homecoming game. That weekend also represented the largest influxes of guests specifically to Lee County and Tuscaloosa County in Airbnb's history.
The data indicates that fans of the opposing teams are increasingly taking the opportunity to make the trips to both Lee and Tuscaloosa counties and experience the region. For example, during the weekend of Alabama's game against Missouri, 50 percent of the Airbnb guests to Tuscaloosa County where from the state of Missouri, while 33 percent of the guests during the Texas A&M game were from the state of Texas. Meanwhile in Lee County, 33 percent of the guests for the Tennessee game and 29 percent of the guests from the Texas A&M game were from those states.
With local hotels achieving peak occupancy in Lee County during Auburn games and in Tuscaloosa County during Alabama games, the growth of home sharing in Alabama has allowed the counties to host thousands of extra visitors and take full advantage of the unique economic opportunity presented by the football program. This benefits the local economy by keeping visitors' food and shopping dollars within the two counties.
At a broader level, Alabama's hotels have enjoyed steadily increasing occupancy rates and prices, illustrating the value to the region as short-term rentals expand lodging capacity during popular events and open up the market to families less able to afford hotels.
The region benefits further from the expanded lodging capacity during Auburn and Alabama home weekends thanks to a tax agreement between Airbnb and the Alabama Department of Revenue that allows the company to collect the state sales tax and local lodging taxes on behalf of its local hosts and remit the revenue directly to the state. Airbnb also has individual tax agreements with the cities of Tuscaloosa, Auburn and Opelika to collect and remit the tax revenue for their respective lodging taxes.
In Lee County, the Alabama State game on September 7 and 8 drew 120 out of county guests to Airbnb homes for total earning of $13,000. The LSU games on the weekend of September 14-15 drew 480 guests to Airbnb homes generating $88,000 in supplemental income. The Arkansas game on the weekend of September 21-22 drew 300 guests who spent $43,000 with Airbnb. The Southern Miss game on September 28-29 drew 420 guests to Airbnb homes who spent $74,000. The Tennessee game on the weekend of October 12-13 drew 620 guests generating $110,000 in supplemental income. The Texas A&M game on the weekend of November 2-3 drew 540 people who spent $92,000. The Liberty game on the weekend of November 16-17 drew 220 guests to Airbnb homeowners who spent $22,000 for their stays.
In Tuscaloosa County, the Arkansas State game on the weekend of September 7-8 attracted 145 people who paid $22,000 for their stays with Airbnb hosts. The Texas A&M games on the weekend of September 21-22 drew 590 guests who spent $122,000. The Louisiana game on the weekend of September 28-29 attracted 360 guests who spent $66,000. The Missouri game on the weekend of October 12-13 drew 690 guests who paid $135,000. The Mississippi State game on November 9-10 attracted 580 guests who paid $106,000 for their stays. The Citadel game on the weekend of November 16-17 drew 270 who spent $37,000. It is projected that the Auburn game on November 23-24 will bring 560 guests to Airbnb homes in Tuscaloosa generating an anticipated $130,000 in supplemental income.
Nancy who visited Lee County in October 2018, said, "We very much enjoyed our stay! Your welcome basket was so thoughtful and enjoyed by our teenagers! Your home was perfect for our gathering Saturday night and we were able to grill steaks and sit as a family in the dining room for a lovely meal. An Auburn win would have made it even better but oh well 🙁 thank you for your hospitality and we would rent again!"
Kim, who visited Tuscaloosa County in October 2018, said, "It was a great house for our family of 8 on an Alabama Football/Homecoming weekend! Close to the University and had everything we needed. Very clean! We would definitely rent again!!"
Airbnb was founded in 2008. Airbnb's mission is to create a world where people can belong through healthy travel that is local, authentic, diverse, inclusive and sustainable. Airbnb uniquely leverages technology to economically empower millions of people around the world to unlock and monetize their spaces, passions and talents to become hospitality entrepreneurs. Airbnb's accommodation marketplace provides access to 5+ million unique places to stay in more than 81,000 cities and 191 countries. With Experiences, Airbnb offers unprecedented access to local communities and interests through 15,000 unique, handcrafted activities run by hosts across 1,000+ cities around the world. Airbnb's people-to-people platform benefits all its stakeholders, including hosts, guests, employees and the communities in which it operates.
Print this piece
Bill unlocks the "revolving door" for public employees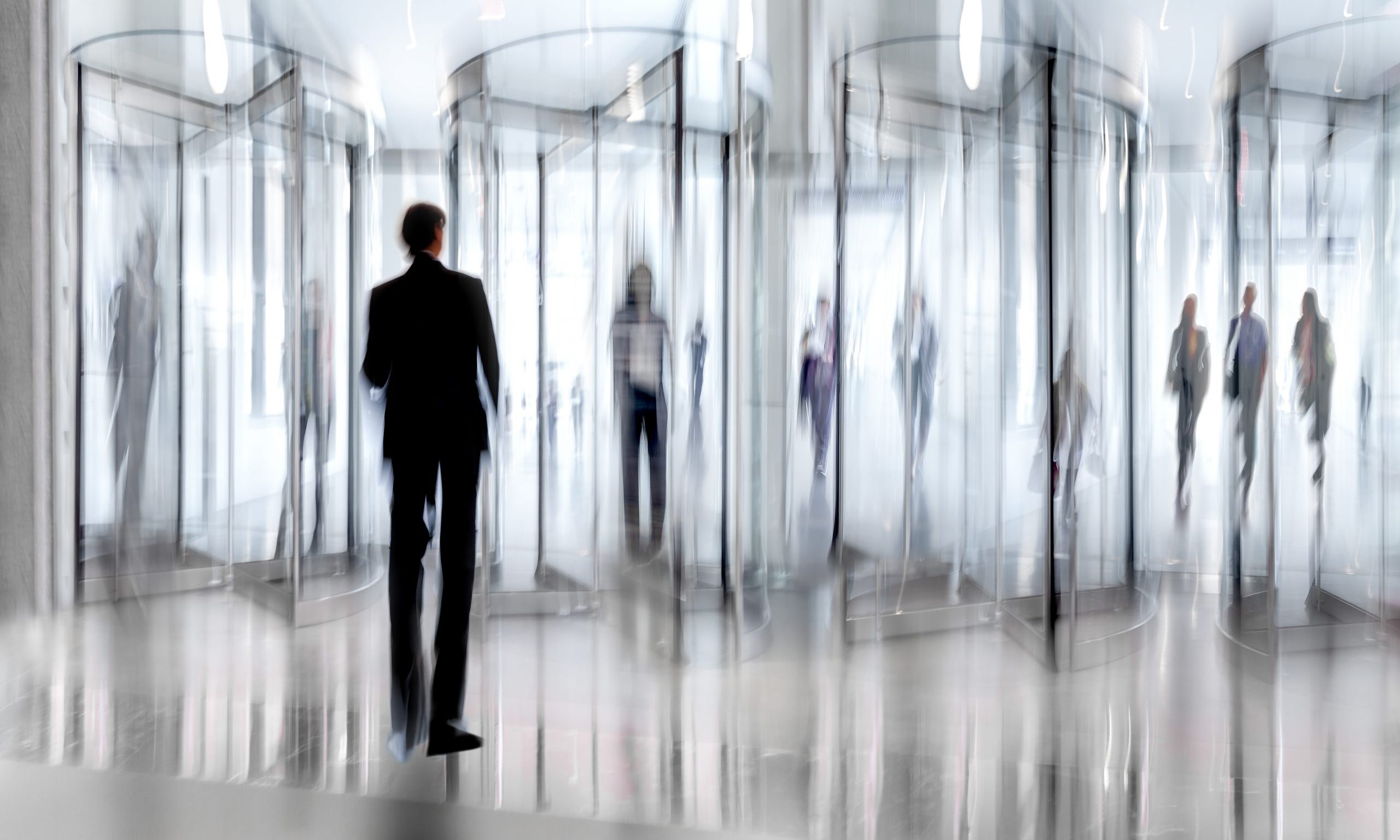 After a brief introduction lasting approximately three minutes, SB177 passed out of the Senate Fiscal Responsibility and Economic Development Committee with a favorable report.
If the legislation sponsored by Sen. Garlan Gudger, R-Cullman, becomes law, it will radically alter the "revolving door" statute permitting any public employee to leave a government job and immediately return as a representative for that entity or another government agency.
Under existing law, former public officials and public employees are prohibited from serving as a lobbyist or otherwise representing clients before the governmental body for which he or she had served or worked for two years after leaving office or employment.
This legislation would open the door for all types of public employees to avoid the current law.
However, Gudger's bill does away with the two-year prohibition on public employees, allowing them to freely serve as agents of their former boss or another government body.
Under state law, a public employee is defined in part as, "Any person employed at the state, county, or municipal level of government or their instrumentalities."
"We see a distinction between public employees who move to other public employment and those who leave for jobs in private industry," said Sonny Brasfield, Executive Director of the Association of County Commissions of Alabama. "The bill leaves in place the strong prohibition against shifting from public employment to private employment, but creates an exception that we feel is appropriate for public employees who want to continue to work in the public sector."
The proposed legislation was presented to the state's attorney general's office for analysis as well as ethics officials.
Gudger, who is vice-chair of the committee, did not explain why the legislation was needed and neither did any of the committee members ask for a reason for the drastic rewrite of the state's ethics law.
Why it was passed out of the Fiscal Responsibility and Economic Development committee rather than ethics or judiciary raises questions as well, as does the fact that there was no discussion.
Republican lawmakers made ethics reform a centerpiece of their efforts to wrestle power from Democrats in 2010. Having succeeded in gaining control of the State House, Republican lawmakers passed what would be called the toughest ethics laws in the nation.
Legislation currently proposed by Rep. Mike Ball, R-Madison, would render the existing State Ethics Act useless as an effective tool to regulate the behavior of public officials and employees.
Opinion | Deception, subtlety and the wholesale destruction of current ethics laws mark proposed rewrite
Since the indictment and conviction of Mike Hubbard—the former Speaker of the House who led the charge to swing the Legislature to Republican control, many of his former colleagues have sought to rewrite the ethics laws championed ten years ago. Gudger, a newcomer to the state Senate, was not a part of the class that passed the 2010 ethics laws.
Hubbard was sentenced to state prison nearly four years ago but currently remains free pending a ruling by the State Supreme Court.
The bill passed out of committee unanimously with both Democrats and Republicans supporting the measure.
Committee members are as follows:
Chair Steve Livingston
Vice-Chair Garlan Gudger
Will Barfoot
Tom Butler
Clyde Chambliss
Vivian Davis Figures
Arthur Orr
Dan Roberts
Malika Sanders-Fortier
Clay Scofield
Cam Ward
Article was updated for clarity.
Print this piece