2020 Mars rover will land near Jezero Crater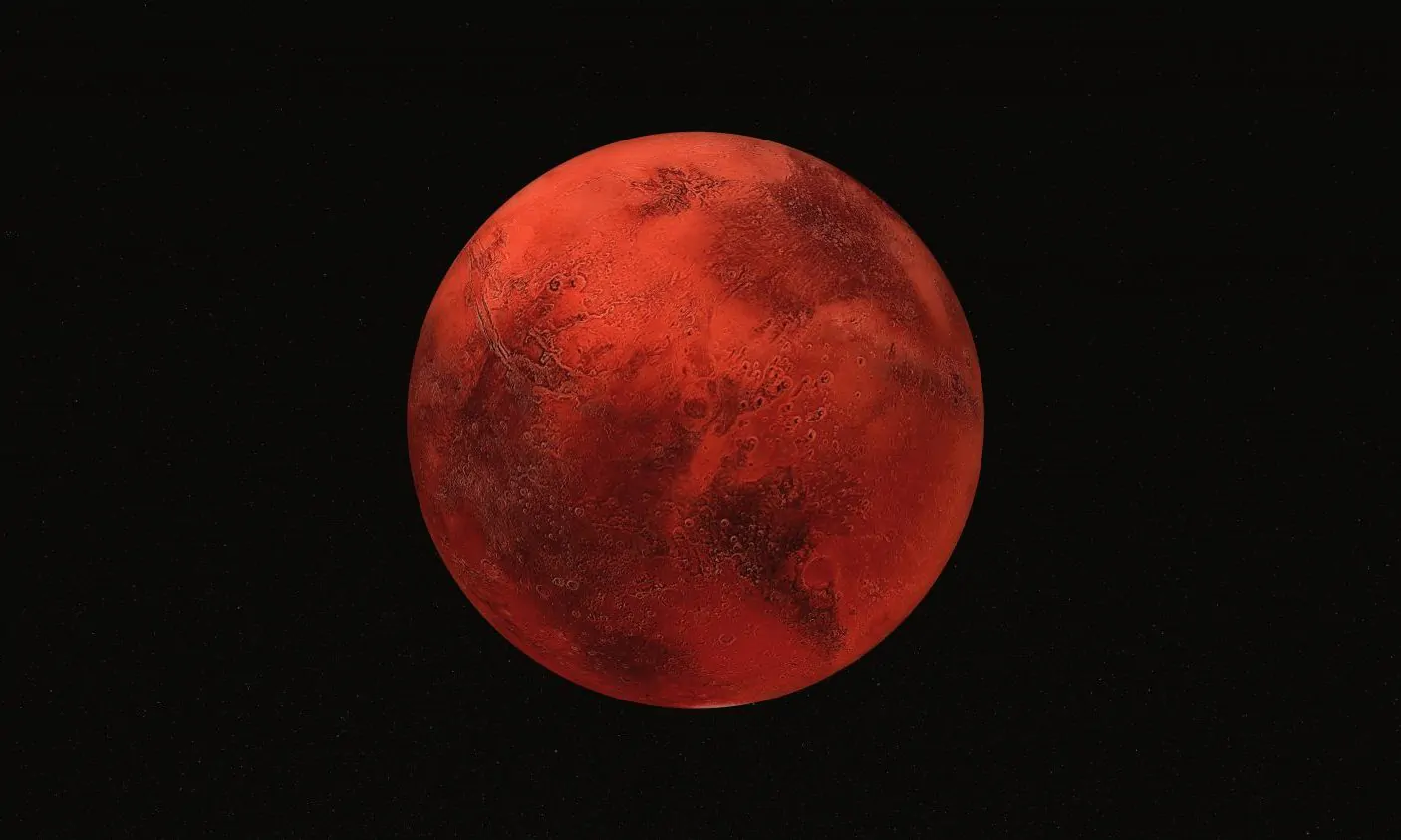 Monday, NASA announced that it has chosen Jezero Crater as the landing site for its upcoming Mars 2020 rover mission. The site was selected after a five year search, during which every available detail of more than 60 candidate locations on the Red Planet were scrutinized and debated by the mission team and the planetary science community.
"The landing site in Jezero Crater offers geologically rich terrain, with landforms reaching as far back as 3.6 billion years old, that could potentially answer important questions in planetary evolution and astrobiology," said Thomas Zurbuchen, associate administrator for NASA's Science Mission Directorate. "Getting samples from this unique area will revolutionize how we think about Mars and its ability to harbor life."
The rover mission is scheduled to launch in July 2020 as NASA's next step in exploration of the Red Planet. It will search for signs of not ancient habitable conditions, including past microbial life. The rover will collect rock and soil samples and store them in a cache on the planet's surface. NASA and ESA (European Space Agency) are studying future mission concepts to retrieve the samples and return them to Earth, so this landing site sets the stage for the next decade of Mars exploration.
Jezero Crater is located on the western edge of Isidis Planitia, a giant impact basin just north of the Martian equator. Western Isidis presents some of the oldest and most scientifically interesting landscapes Mars has to offer. Mission scientists believe the 28-mile-wide crater was once home to an ancient river delta and could have collected and preserved ancient organic molecules and other potential signs of microbial life from the water and sediments that flowed into the crater billions of years ago. Jezero Crater's ancient lake-delta system offers many promising sampling targets of at least five different kinds of rock, including clays and carbonates that have high potential to preserve signatures of past life. In addition, the material carried into the delta from a large watershed may contain a wide variety of minerals from inside and outside the crater. That geologic diversity is what makes the Jezero Crater so appealing to Mars 2020 scientists.
"The Mars community has long coveted the scientific value of sites such as Jezero Crater, and a previous mission contemplated going there, but the challenges with safely landing were considered prohibitive," said Ken Farley, project scientist for Mars 2020 at NASA's Jet Propulsion Laboratory. "But what was once out of reach is now conceivable, thanks to the 2020 engineering team and advances in Mars entry, descent and landing technologies."
Landing a rover at Jezero crater presents a challenge for the team's entry, descent and landing (EDL) engineers. Along with the massive nearby river delta and small crater impacts, the site contains numerous boulders and rocks to the east, cliffs to the west, and depressions filled with aeolian bedforms (wind-derived ripples in sand that could trap a rover) in several locations.
The mission engineers have refined the landing system such that they were able to reduce the Mars 2020 landing zone to an area 50 percent smaller than that for the landing of NASA's Curiosity rover at Gale Crater in 2012. This allowed the science community to consider more challenging landing sites like Jezero Crater. The sites of greatest scientific interest led NASA to add a new capability called Terrain Relative Navigation (TRN). TRN will enable the "sky crane" descent stage, the rocket-powered system that carries the rover down to the surface, to avoid hazardous areas.
"Nothing has been more difficult in robotic planetary exploration than landing on Mars," said Zurbuchen. "The Mars 2020 engineering team has done a tremendous amount of work to prepare us for this decision. The team will continue their work to truly understand the TRN system and the risks involved, and we will review the findings independently to reassure we have maximized our chances for success."
A final report will be presented to an independent review board and NASA Headquarters in the fall of 2019.
Mars 2020 will launch from Cape Canaveral Air Force Station in Florida.
Scientists believe that Mars is 4.6 billion years old (~slightly older than Earth) and that early Mars had seas, an atmosphere, and perhaps life; but Mars is smaller than Earth so over time its molten iron core cooled off. Without the internal core rotation, Mars lost its magnetic field. Without a magnetic field it began losing it's atmosphere to outer space. Water that evaporated was lost to space instead of returning to the surface as rain or snow and slowly most of the planet's surface water dried up and Martian life either went extinct or is relegated to some minor habitat we have not yet discovered. It is an intriguing theory; but scientists are still trying to prove that all of that happened. Mars Rover 2020 hopes to add to our knowledge of Mars.
Huntsville is the home of NASA's Marshall Space Flight Center.  Thousands of Alabama workers are employed by NASA and the American aerospace industry.
Coalition of attorneys general file opposition to Alabama attempt to ban curbside voting
The AGs argue that Alabama's suggestion to the courts that curbside voting invites fraud is "unfounded."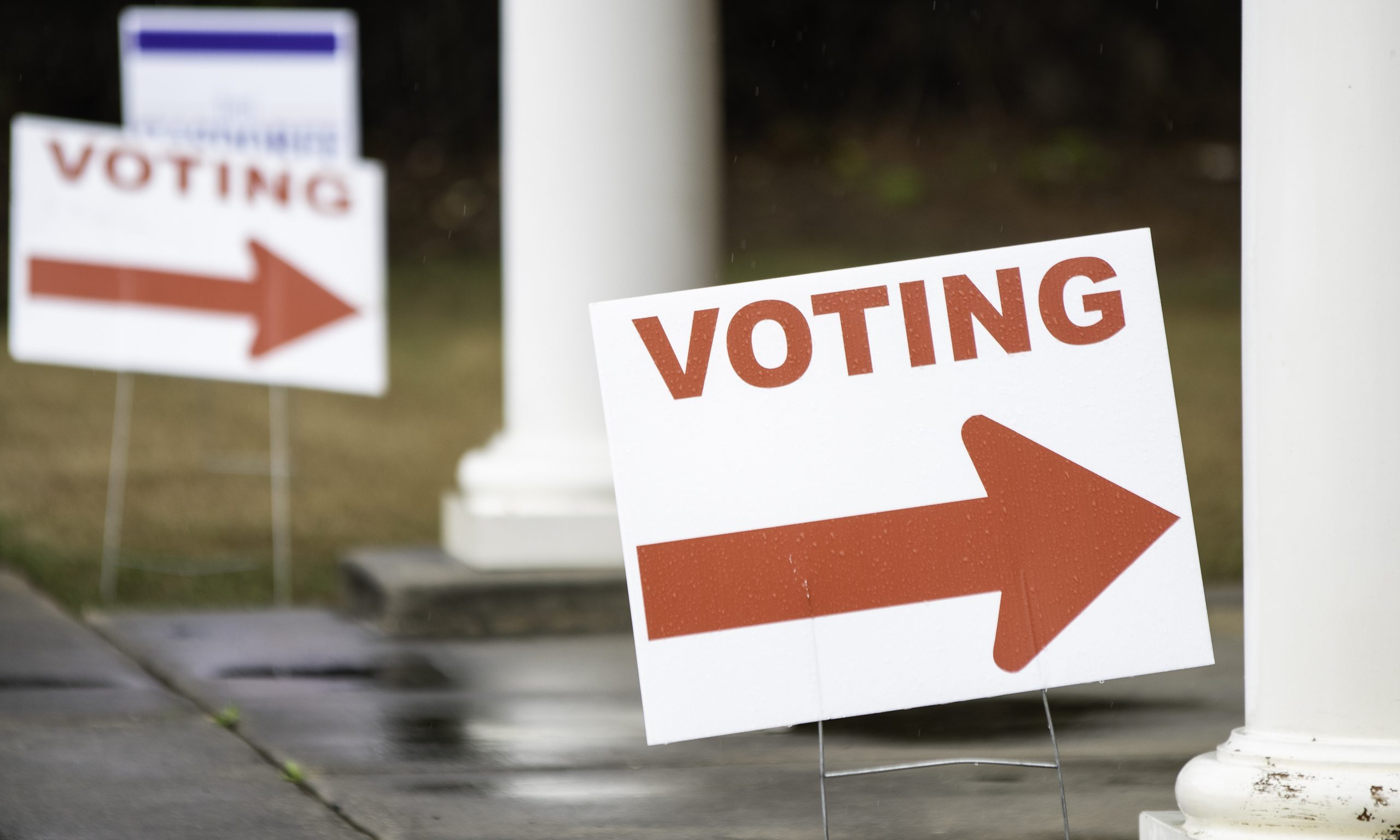 A coalition of 17 state attorneys general have filed an opposition to Alabama's attempt to get the U.S. Supreme Court to ban curbside voting. 
In a friend-of-the-court brief, led by District of Columbia Attorney General Karl Racine, the attorneys general argue to that curbside voting is safer for those at greatest risk from COVID-19, and that a ban on the practice would disproportionately impact the elderly, the disabled and Black Alabamians.
They also argue that Alabama's suggestion to the courts that curbside voting invites fraud is "unfounded." 
"The Presidential Advisory Commission on Election Integrity, established by President Trump following the 2016 election, 'uncovered no evidence to support claims of widespread voter fraud,'" the brief states, adding that there is no evidence that curbside voting in the many states that allow it invites fraud. 
"The practice is longstanding and widespread—as noted, more than half of states have historically offered curbside voting in some form," the brief continues. 
Alabama Attorney General Steve Marshall on Oct. 13 said the state will appeal to the U.S. Supreme Court a federal appeals court ruling allowing curbside voting in the Nov. 3 election. 
A panel of federal appeals court judges on Oct. 13 reversed parts of U.S. District Judge Abdul Kallon's Sept. 30 ordered ruling regarding absentee voting in the upcoming Nov. 3 elections, but the judges let the previous ruling allowing curbside voting to stand. 
The lawsuit, filed by the NAACP Legal Defense and Educational Fund, Southern Poverty Law Center, American Civil Liberties Union, ACLU of Alabama and Alabama Disabilities Advocacy Program, was brought on behalf of several Alabamians with underlying medical conditions. 
"Curbside voting is a longstanding, secure voting option that local jurisdictions have made available to protect the health of vulnerable voters, including elderly, disabled, and voters with underlying health issues," Racine said in a statement. "Curbside voting minimizes the risk to persons who are particularly susceptible to COVID-19, and local jurisdictions should be able to offer this common-sense accommodation to voters. State Attorneys General will keep fighting to ensure that voters can safely make their voices heard at the ballot box this November."
The brief filed by the coalition of state attorneys general comes as the number of COVID-19 hospitalizations across Alabama has been ticking upward.
Racine is joined in the brief by attorneys general from California, Connecticut, Delaware, Hawaii, Illinois, Maryland, Michigan, Minnesota, Nevada, New Mexico, New York, Oregon, Rhode Island, Vermont, Virginia and Washington.