Opinion | Inside the Statehouse: Alabama vs. Auburn game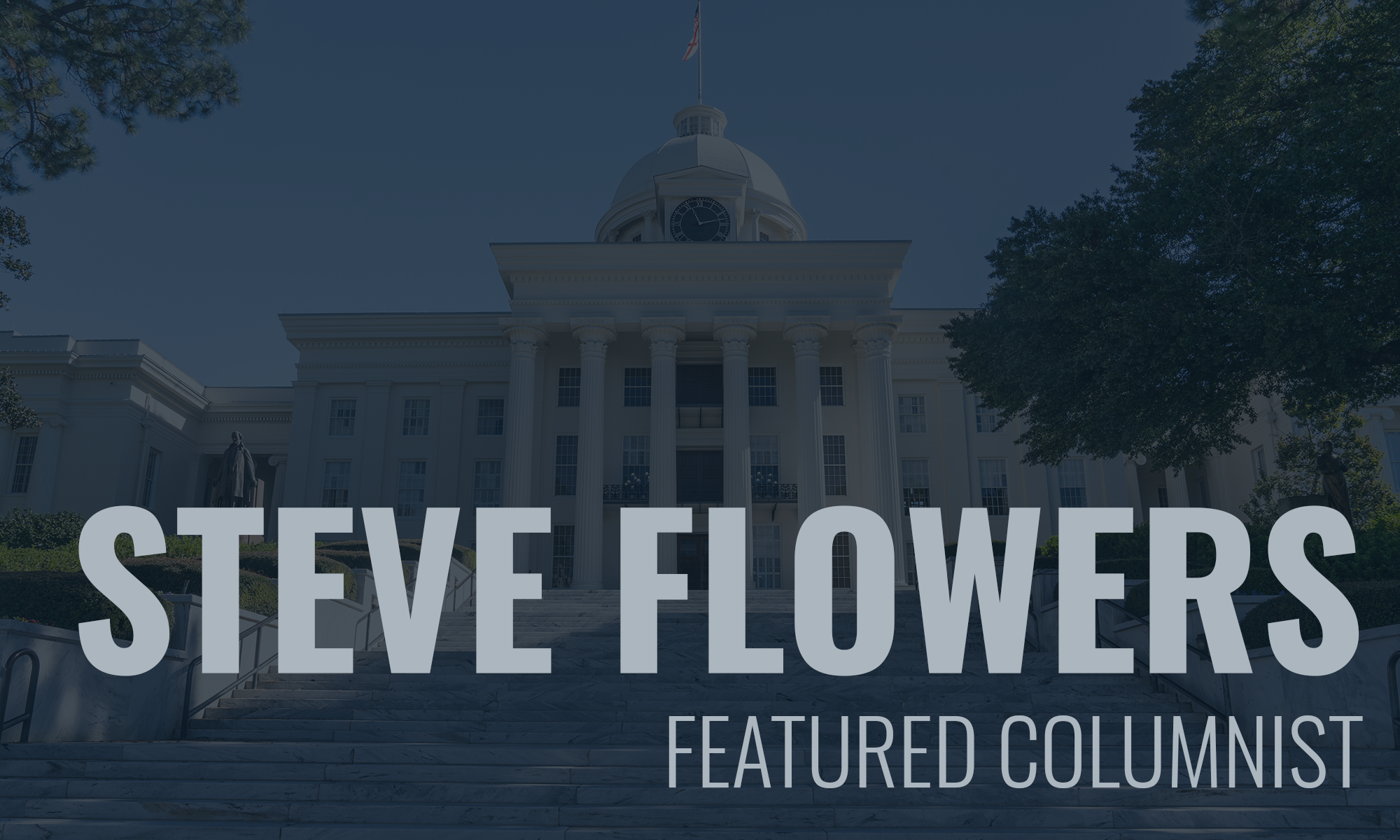 The only sport that Alabamians enjoy more than Alabama politics is college football. We especially love the Alabama vs. Auburn football game.  Folks, this is Alabama/Auburn week in Alabama. The Alabama vs. Auburn annual event is one of the fiercest of college football rivalries. It is the game of the year. It is a state civil war that divides friends and even families. It is bragging rights for the entire year. The loser has to live with his boasting next door neighbor for 364 days. It seems that one must choose a side no matter if you despise college football and could care less who wins. Newcomers to our state are bewildered on this fall day each year. They cannot comprehend the madness that surrounds this epic war. It is truly that, a war. It is the game of the year.
Young boys all over Alabama grow up playing football in their front yards and dream of playing in this big game. It is said that when these two rivals meet one can throw out the record books. However, that is not necessarily true. In fact, in 90 percent of the games the favorite has won. A lot of SEC championships and bowl games have been decided in the game. It has made many Alabamians' Thanksgiving holiday either joyous or sad. I liked the rivalry better when it was played at Legion Field, but I am an old-timer in heart and age.
The game was not played for 40-years between 1908 and 1948. Myth has it that the game was halted because of the intense rivalry. That is not the case. The true history of the ceasing and renewal is that after the 1907 games, the schools could not agree on the terms of the contract. The dispute involved meal money, lodging, officials and how many players each side could bring. Football was not the passion it is today so the two schools let the matter rest and the fans did not seem to care.
That began to change as college football grew to a major sport in the 1940s. When the series resumed, a popular myth was that the Alabama Legislature called a special meeting and forced the teams to play. This never happened, but the Alabama House of Representatives did pass a resolution in 1947 to encourage, not force, the schools to meet in football, and the officials at Alabama and Auburn agreed. The Presidents of Auburn and Alabama simply talked with each other and decided it would be in the best interest of the schools to start playing again on an annual basis.
The contract was drawn up, the papers signed and the rivals literally buried the hatchet. On the morning of December 4, 1948, the president of each school's student bodies dug a hole at Birmingham's Woodrow Wilson Park, tossed a hatchet in and buried it. The series began again in 1948 with a 55-0 Alabama victory and the teams have squared off every season since.
Alabama leads the series 45-36-1. This record reveals that Alabama has not dominated the series, like it has against other SEC rivals and other national powerhouse programs.
In the political arena, the University of Alabama alumni have dominated the Alabama political scene. During the 60-year period from 1910 through the 1970s, almost every Alabama Governor, U. S. Senator, and Congressman was a graduate of the University of Alabama, either undergraduate, Law school, or both.
Currently, our state's most prominent and powerful political figure, Richard Shelby, is a graduate as an undergraduate and the Law School at the University.
A couple of Auburn men broke through the ice to grab the brass ring of Alabama politics, the Governor's office, Gordon Persons won in 1950 and Fob James, a former Auburn halfback won in 1978 as a Democrat and came back and won a second term as a Republican in 1994. In recent years, since 1982, Governors George Wallace, Don Siegelman, Bob Riley and Robert Bentley have all been Alabama Alumni.
However, our current Governor, Kay Ivey, is an Auburn girl through and through. She and her best friend, Jimmy Rane, became political allies at Auburn. They both have turned out fairly well.
Newly elected State Representative, Wes Allen of Pike County, was a walk-on wideout on one of Alabama's National Championship teams. He was coached by Gene Stallings and Dabo Swinney. Wes's father is State Senator Gerald Allen of Tuscaloosa. This is a first in Alabama political history, a father and a son tandem serving in the Alabama Legislature together.
See you next week.
Steve is Alabama's leading political columnist. His weekly column appears in over 60 Alabama newspapers. He served 16 years in the state Legislature. Steve may be reached at www.steveflowers.us.
Opinion | For Coach Tub, no thinking required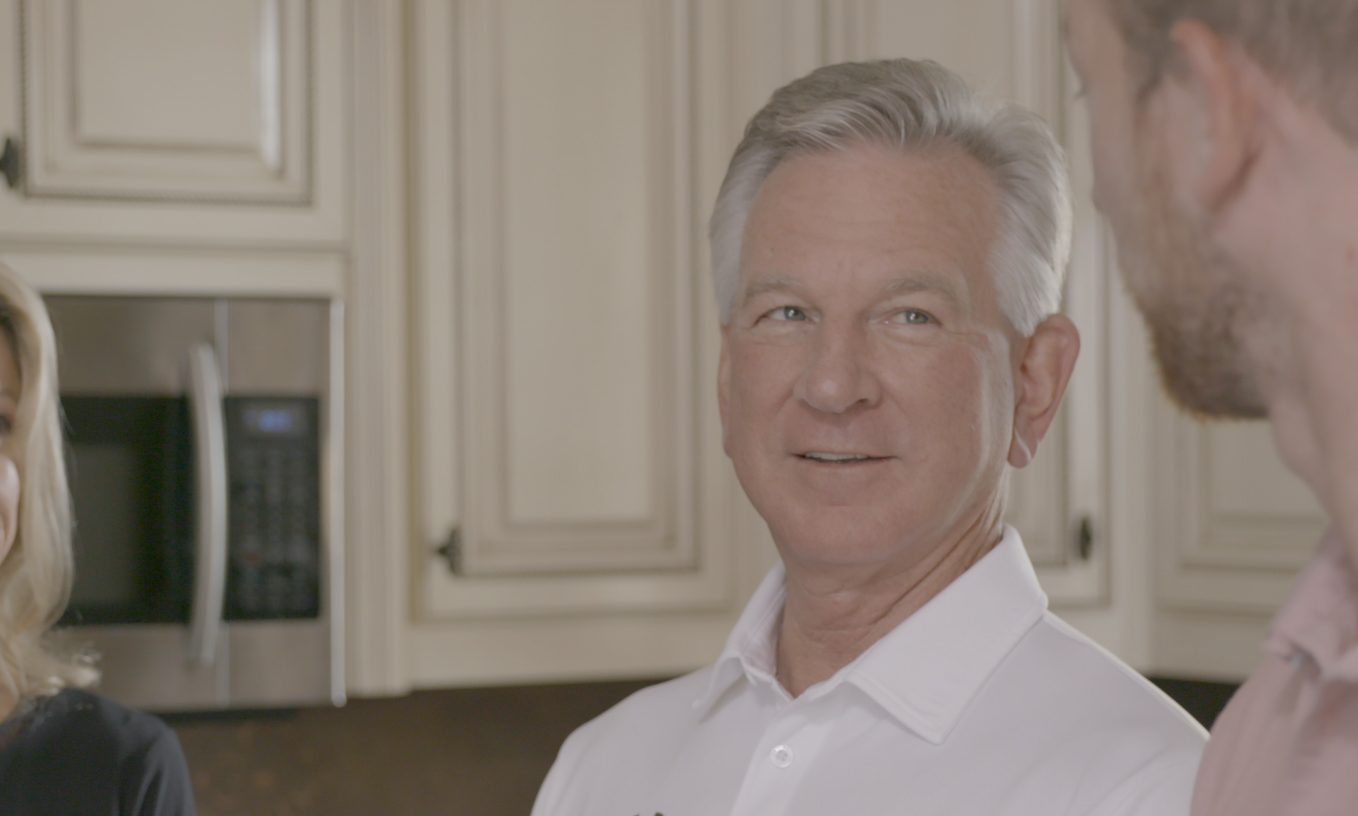 Has Tommy Tuberville ever had an original thought? It doesn't sound like it. Coach Tub basically spews Republican talking points and keeps his mouth firmly locked onto Donald Trump. He disrespects Alabama voters so much that he thinks that's all he needs to do to win a place in the U.S. Senate.
Tuberville recently addressed the St. Clair County Republican Party at its September meeting. As reported by APR, Tuberville is quoted as saying the following, and I'll offer a short rebuttal. I'm doing this because Tuberville is clearly afraid to death to debate his opponent, U.S. Sen. Doug Jones.
So here goes:
Tuberville: "America is about capitalism, not socialism. I think we are going to decide which direction we are going to go in the next few years."
Me: We decided which way we were going to go years ago, when the federal government started subsidies for oil and gas companies, farmers and other big industry and business. That, coach, is your so-called "socialism."
I'm not necessarily opposed to subsidies to boost business, depending on the cause, but I'm not going to let a dimwitted, know-nothing, mediocre, former football coach pretend we don't already have "socialism" in this country.  
What Tuberville really means is that he's against "socialism" like Medicare or Medicaid or Social Security or food assistance or health insurance. He's a millionaire already, so there's no need for him have empathy for or support a safety net for people who are less fortunate socially and economically. That's Tuberville's "socialism," and the Republican Party's "socialism," and Trump's "socialism."
That's a cruel, mean perspective that would cast aside the great majority of Americans for the rich (Tuberville, Trump) and connected and, where Trump is concerned, the fawning.
Tuberville: "I am not a Common Core guy. I believe in regular math. We need to get back to teaching history."
Me: I would love to ask Coach Tubby, one-on-one, exactly what he thinks "Common Core" is. I'll guarantee you he can't explain more than he already has. "I believe in regular math?" There is no other math. It's math. Does he think there's a math where 1+1=3? There isn't one. There are a variety of ways to teach math, but there's only math, not a "fake" math or a "Republican" math or a "Democratic" math or, God forbid, a "Socialist" math.
And when Coach Tommy said, "We need to get back to teaching history," one wonders if he's ever been into a classroom. We know more than a few of his former players weren't in many classrooms, if reports are correct. But they always played the game under his uninspired coaching.
Of course schools teach history.
The history Coach T. is talking about is Donald Trump's "white" history, the one we've been teaching in our schools forever. Not real history; you know, the one where the United States was founded as a slave-holding nation, where Native Americans were massacred and starved by the hundreds of thousands, where white supremacy was codified within our laws, where any color but white was subjugated. That history. The history that is finally fading away, so we can really see where we've been as a nation—so we know where, as a nation, we need to go.
Tuberville: Tuberville said he supports following the Constitution and appointing a replacement for Associate Justice Ruth Bader Ginsburg, who died Friday.
Me: Well, of course he does. Tuberville doesn't have an independent thought in his body, and Donnie told him this is what he's supposed to think. The big question: How much will a Senator Tuberville be able to function as a member of a minority party in the Senate — with no Papa Trump in the White House to tell him what to do?
Both scenarios are real possibilities, if not likelihoods.
There is no question that Doug Jones is far more qualified than Tuberville. Jones can work across the aisle, which will be vitally important if Democrats take control of the Senate. Jones has his own thoughts, which sometimes go against the Democratic Party's wishes. Jones is independent, smart and represents Alabama well.
Tuberville is a failed football coach who lives in Florida. That's about it.