NASA's quiet supersonic technology project moves forward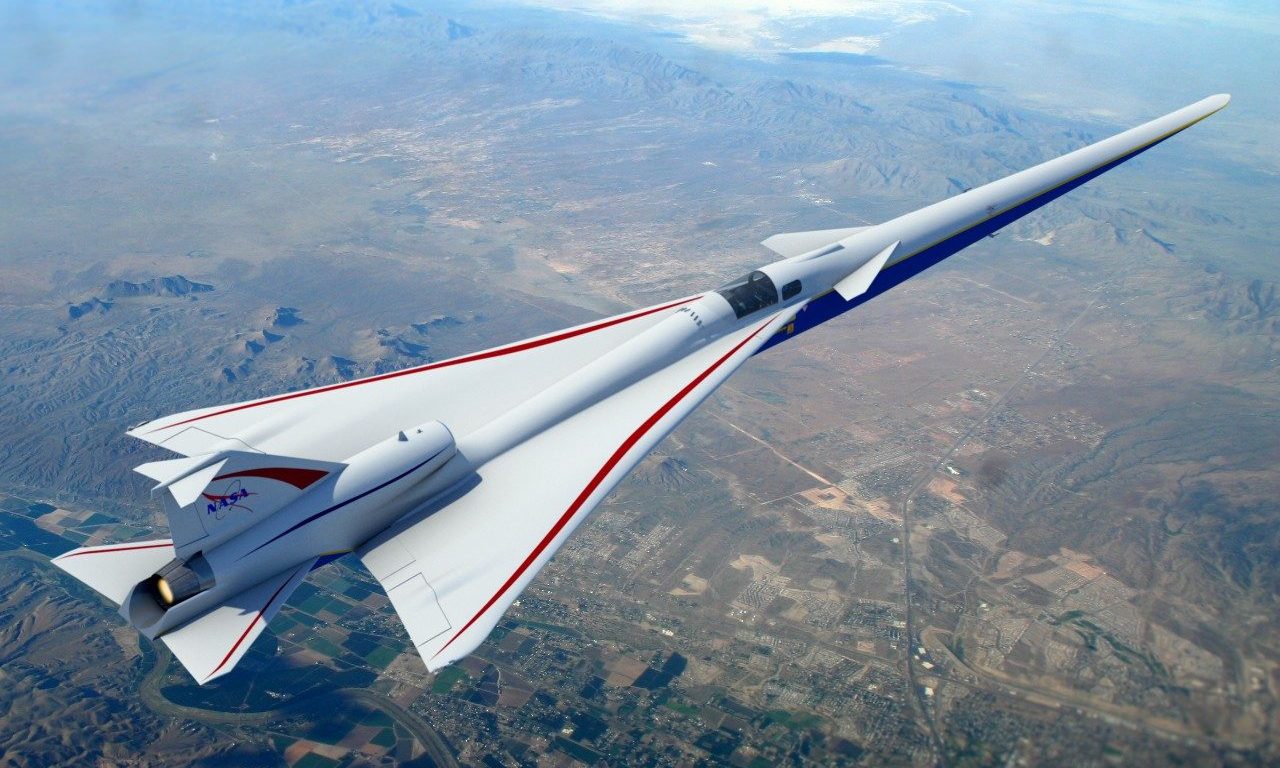 Tuesday, NASA announced that it has officially committed to a development timeline that will lead to the first flight of its X-59 Quiet Supersonic Technology (QueSST) aircraft in just three years.
From the Wright Brothers to the first jets aircraft grew faster and faster. On October 14, 1947 legendary Air Force test pilot Chuck Yeager became the first human being to fly faster than the speed of sound (Mach one) in a rocket powered Bell X-1. By the Korean War, just a few years later, military jet aircraft were routinely breaking the sound barrier during normal operations. The Lockheed SR-71 Blackbird long range reconnaissance aircraft first flew on December 22, 1964. It could travel in excess of three times the speed of sound (Mach three). The Blackbird's top speed was reportedly 2,193 miles per hour. The Aerospatiale/BAC Concorde was the first commercial jetliner that flew in excess of the speed of sound. It flew for the first time in 1969 and had a top speed of 1,354 miles per hour (Mach two). It flew on regular passenger service from 1976 to 2003. It and the Soviet Union's Tupolev Tu-144, which operated from 1977 to 1978 are the only commercial aircraft to routinely operate faster than the speed of sound. The maximum speed of a Cessna Citation C is 700 miles per hour )mach .935); but today's commercial aircraft never cross the sound barrier. The Boeing 747 first flew in 1969. The various 747 variants had a maximum cruising speed of approximately 570 miles per hour. 49 years have passed and the Boeing 787 is not much faster and (like all other jetliners currently in service) is designed never to break the sound barrier.
The problem is the sonic booms that are heard miles away and can even break windows if the plane is too close to buildings. The Concorde was not allowed on many overland routes because of the sonic booms. It was a very loud aircraft. NASA hopes to resolve the sonic boom issue. The X-59 will not the fastest plane ever built; but NASA hopes that it will be the quietest supersonic aircraft built to date.
The decision to move forward with the is critical milestone in the project that comes only after a rigorous review. Key Decision Point-C (KDP-C) confirmed NASA's continued support of the X-59, in terms of funding, and established an achievable development timeline for NASA's first piloted, full-size X-plane in more than three decades.
"This aircraft has the potential to transform aviation in the United States and around the world by making faster-than-sound air travel over land possible for everyone," said NASA Administrator Jim Bridenstine. "We can't wait to see this bird fly!"
KDP-C commits NASA to the full X-59 development effort through flight-testing in 2021. The cost and schedule commitments outlined in KDP-C aligns the project with program management best practices that account for potential technical risks and budgetary uncertainty beyond the project's control.
"This is a monumental milestone for the project," said Jaiwon Shin, NASA's associate administrator for aeronautics. "I'm extremely proud of the team for its hard work getting to this point, and we all look forward to watching this aircraft take shape and then take flight."
The X-59 QueSST is shaped to reduce the loudness of a sonic boom to that of a gentle thump, if it's heard at all. The supersonic aircraft will be flown above select U.S. communities to measure public perception of the noise. That data will help regulators establish new rules for commercial supersonic air travel over land.
The management of X-59 QueSST development falls under the Low Boom Flight Demonstrator project, part of the Integrated Aviation Systems Program in NASA's Aeronautics Research Mission Directorate.
For more information about NASA's aeronautics research, visit:
https://www.nasa.gov/aeroresearch
Alabama is increasingly a hub for the aerospace industry in both research and manufacturing.
U.S. Attorney Jay Town announces resignation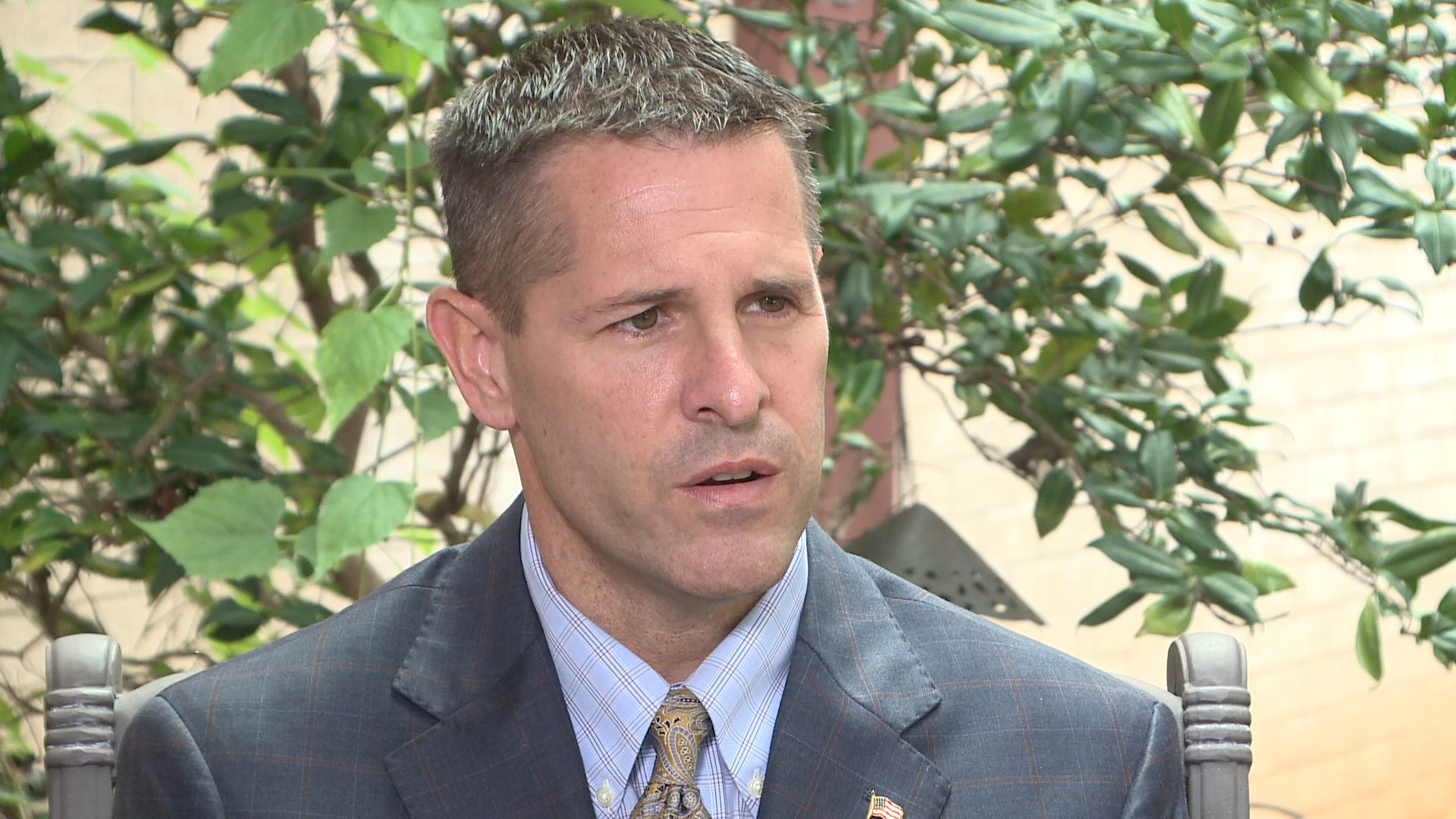 Jay Town, the U.S. attorney for the Northern District of Alabama, on Friday announced his resignation and plans to work at a Huntsville defense contractor and cybersecurity solutions company. 
Town's resignation will be effective Wednesday, July 15, according to a press release. 
"After much thoughtful prayer and great personal consideration, I have made the decision to resign as the United States Attorney of the Northern District of Alabama.  I have tendered my resignation to Attorney General William Barr. General Barr expressed his gratitude for my service to the Department of Justice and to the Northern District and, despite having hoped I would continue in my role, understood and respected my decision," Town said in a statement. 
"I am extremely grateful to President Trump, to whom I also tendered a letter, for his special trust and confidence in me to serve as the U.S. Attorney. It was an honor to be a part of this Administration with an unrivaled class of United States Attorneys from around the nation.  I will forever remain thankful to those who supported my nomination and my tenure as the U.S. Attorney," Town continued.
Town said his job with the unnamed Huntsville defense contractor and cybersecurity solutions company is to begin later this year, and the company is to announce his position "in a few weeks." 
"The Attorney General of the United States will announce my replacement in the coming days or weeks," Town said in the release.  
Town has served in his position since confirmation by the U.S. Senate in August 2017. Prior to that appointment, Town was a prosecutor in the Madison County District Attorney's office from 2005 until 2017.
Attorney General William Barr in a statement Friday offered gratitude for Town's three years of service. 
"Jay's leadership in his District has been immense.  His contributions to the Department of Justice have been extensive, especially his work on the China Initiative and most recently as a Working Group Chair on the President's Commission on Law Enforcement and the Administration of Justice. I appreciate his service to our nation and to the Justice Department, and I wish him the very best," Barr said in a statement.
The U.S. Justice Department in April 2019 notified Gov. Kay Ivey that the department's lengthy investigation into the state's prisons for men found systemic problems of violence, sexual assaults, drugs and corruption which are likely violations of the inmates' Constitutional protections from cruel and unusual punishment. 
Town's office leads the discussions between the U.S Department of Justice and the state on the prison conditions. 
Problems with violence, deaths and drugs in Alabama's overcrowded, understaffed prisons have not markedly improved in the year's since the U.S. Department of Justice released its report.