State Canvassing Board to meet Tuesday
Alabama Secretary of State John H. Merrill (R) announced Wednesday that the Alabama State Canvassing Board will meet on Tuesday, November 27, 2018 at 2:00 p.m. in the Alabama Secretary of State's office to certify the results of the 2018 General Election.
The Alabama Secretary of State's Office is located at the Alabama State Capitol in Montgomery.
The State Canvassing Board is the state entity that reviews and certifies the results of Alabama's state and federal elections. The board consists of Governor Kay Ivey (R), Attorney General Steve Marshall (R), and Secretary of State John H. Merrill (R).
This is the final step in certifying the 2018 election. There is no drama as there were no close races in any of the statewide races in Alabama.
The 2018 election was a "blue wave" election nationally with Democrats winning dozens of Congressional seats from Republicans. Republicans however did gain at least one U.S. Senate seat. Mississippi awaits a runoff for the seat vacated by Senator Thad Cochran's (R) retirement between appointed Senator Cindy Hyde-Smith (R) and Congressman Mike Espy (D). In Alabama however 2018 was a "red wave". Republicans swept all of the statewide constitutional offices and swept all of the appellate court races. Governor Kay Ivey easily bested Tuscaloosa Mayor Walter "Walt" Maddox (D) to win her own term as Governor. State Representative Will Ainsworth (R) was elected Lieutenant Governor. Appointed Attorney General Steve Marshall (R) won his own term. Secretary of State John Merrill (R) was re-elected. State Auditor Jim Zeigler (R) was re-elected. Lowndesboro Mayor Rick Pate (R) was elected Commissioner of Agriculture and Industries. Associate Justice Tom Parker (R) was elected Chief Justice of the Alabama Supreme Court. Public Service Commissioner Jeremy Oden was re-elected. Public Service Commissioner Chris "Chip" Beeker (R) was re-elected. The Republicans kept their six congressional seats. The Alabama House Republicans picked up five seats to grow their super majority 77 to 28. The Alabama Senate Republicans picked up one seat to grow their super majority to 27 to 8.
The 2018 election marks 32 years of Republican gains in Alabama elections. Guy Hunt was elected as the first Republican governor since Reconstruction after the Civil War. Republicans have won 8 of the last 9 governor's races. Republicans won every statewide office in 2010, 2014, and 2018. The Alabama Republican Party won the majority of seats in both Houses of the Alabama Legislature in 2010 after 136 years of Democratic control. The Alabama Republican Party grew their supermajorities in 2014 and 2018. U.S. Senator Doug Jones (D) who won a special election in 2017 is the only Democrat who has won a state wide race in Alabama since 2008.
Former UA president Judy Bonner endorses Jeff Sessions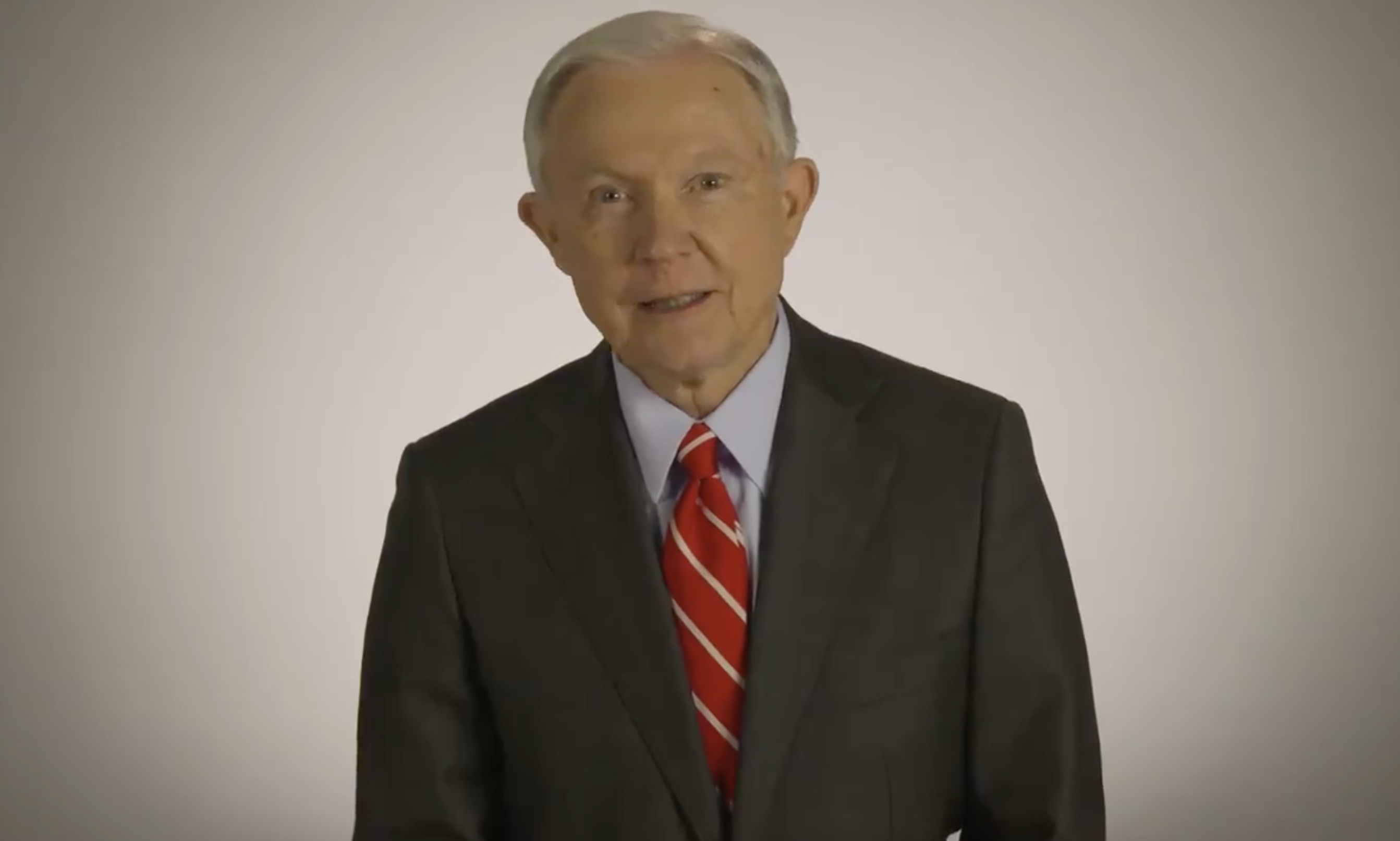 Former University of Alabama President Judy Bonner has penned a letter endorsing Jeff Sessions in the race for U.S. Senate.
"During his 20 years in the Senate, Jeff worked side-by-side with our senior senator, Richard Shelby, always fighting for Alabama values and looking after Alabamians. I'm sure Senator Shelby would agree that no finer person has ever served in the U.S. Senate than Jeff Sessions. Jeff is a man with the highest degree of integrity, character and honesty. Together, they made an impressive team for our state and can do so again," Bonner said. 
"When Hurricanes Ivan and Katrina hit Alabama in 2004 and 2005, Jeff and his wife, Mary, were literally passing water bottles out in Bayou La Batre and helping provide food and shelter to those affected throughout South Alabama. And when the Deepwater Horizon oil spill occurred in 2010, Senator Sessions, Senator Shelby and my brother, Jo, were keeping the pressure on Ken Feinberg and BP to make sure our state was compensated," Bonner said. 
"While in the Senate, Jeff visited every county – all 67 – at least once a year. Like Senator Shelby, he knows Alabama like the back of his hand. And when our people have needed their senator to help them cut through the bureaucracy at the VA, Social Security or one of the many other federal agencies, Senator Sessions and his team were always there for us. He knows how to represent Alabama in Washington – and serve all of us – because he has been a servant leader his entire life," Bonner wrote.
Bonner pointed to Sessions's ability to deliver results for Alabama immediately.
"Another important point to consider is there will come a day when Senator Shelby decides to retire. Do we want our next senior senator to have more than 20-years-experience and seniority or do we want someone who is still learning his way around the Capitol?" Bonner asked. 
Bonner concluded her letter with this note about Jeff Sessions:
"He is Alabama through and through. I hope you will consider giving him your support and trust as well. He has never let Alabama down and he never will."