Most Americans set aside this day to gather with friends and family to enjoy the bounty that many of us in the country enjoy and most of us aspire to. It is a day for football, food, preparing for the Christmas season in earnest, and most of all for thanking God for giving us another year in this country.
Many national and state leaders shared Thanksgiving greetings to the citizens of Alabama and beyond.
"On Thanksgiving Day, we recall the courageous and inspiring journey of the Pilgrims who, nearly four centuries ago, ventured across the vast ocean to flee religious persecution and establish a home in the New World," President Donald J. Trump (R) wrote in his 2018 Thanksgiving Proclamation. "Facing dangerous conditions and uncertainty, the more than 100 Pilgrims arrived at Plymouth, Massachusetts, and "instilled in our Nation a strong faith in God that continues to be a beacon of hope to all Americans."
In recognition of their journey, President George Washington issued the first Thanksgiving Proclamation on November 26, 1789. But it was under President Abraham Lincoln that the day became a true national celebration on the final Thursday of November each year.
"We give thanks for the family, friends, neighbors and loved ones who enrich our lives, lift our spirits, and fill our days with joy. And we give thanks to God, who continues to shed his almighty grace upon this magnificent land that we all love so very much," President Trump said Tuesday from the Rose Garden.
"When most people think of Thanksgiving, they think of the Pilgrims, Plymouth Colony, and the Wampanoag Indians celebrated the first harvest of the Colonists after a brutal winter," Congressman Gary Palmer, R-Hoover, wrote. "While many arbitrary feasts were celebrated in the years following, in 1863, President Lincoln issued a proclamation during the Civil War that really established Thanksgiving as an American holiday. In his proclamation, Lincoln asked God to "commend to his tender care all those who have become widows, orphans, mourners, or sufferers in the lamentable civil strife" and to "heal the wounds of the nation." Thanksgiving was then made an official celebration. In the fall of 1941, both house of Congress passed a joint resolution establishing the fourth Thursday of November as Thanksgiving Day. As a nation, we have much to give thanks for and I hope that you enjoy this time with your family and commend care to those in need. Happy Thanksgiving."
"I hope that your Thanksgiving is filled with great times and great food," said Congressman Bradley Byrne, R-Montrose, on social media. "Should you have any questions about how to cook your turkey, be sure to call the USDA Meat & Poultry Hotline at 1-888-674-6854."The Whitehouse gave Americans the ability to vote online on which turkey, Peas or Carrots, would receive the traditional Thanksgiving pardon and which one would not. The American people voted for Peas; but President Donald Trump has pardoned both.
"This is a time for Americans to unite together in a spirit of love, understanding, unity, and joy, as one very proud American family," President Trump said afterwards.
Baldwin, Escambia and Mobile residents impacted by Sally urged to apply for federal aid
FEMA has approved $11.1 million in housing grants to individuals and families through Sept. 28, according to the governor's office.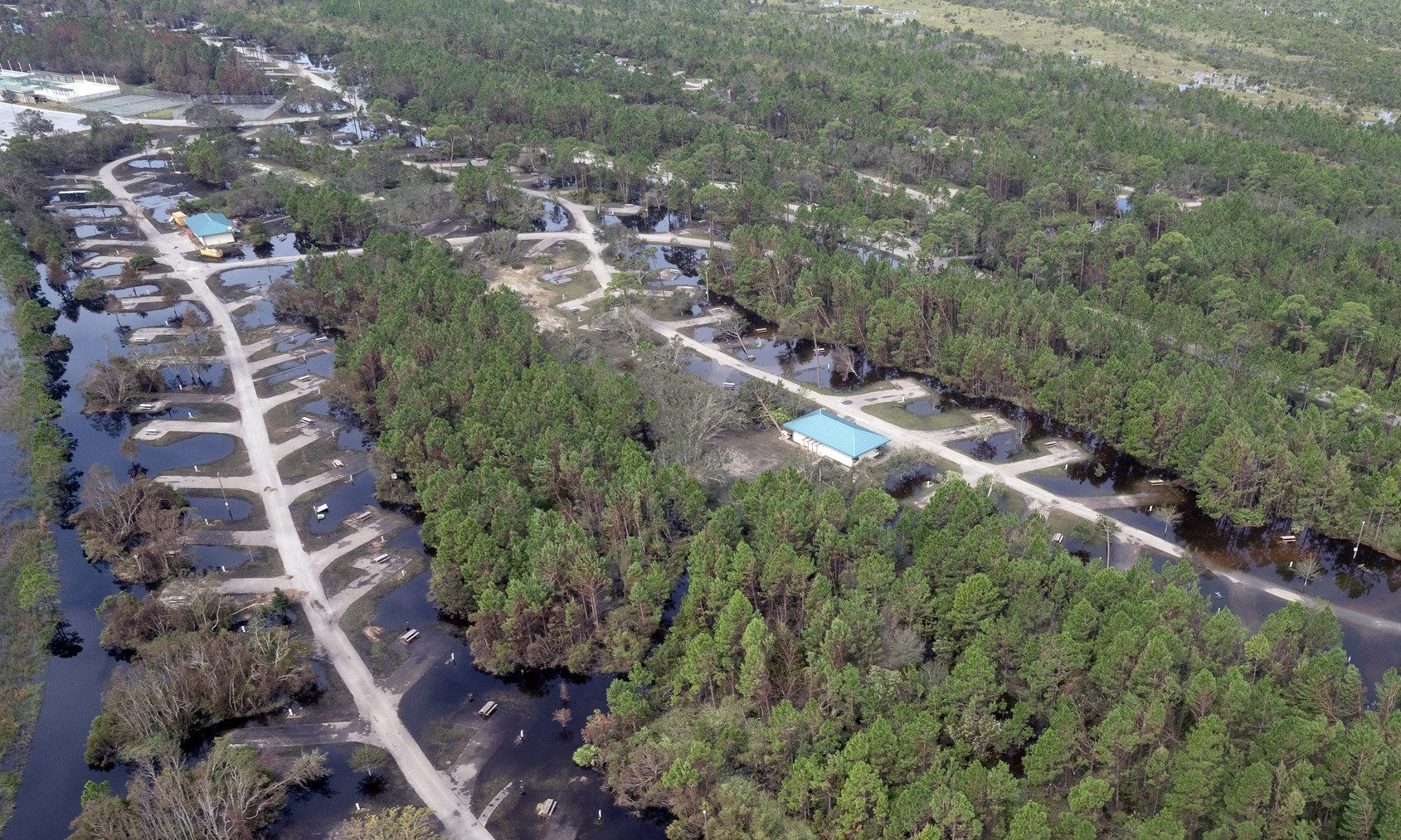 Gov. Kay Ivey on Monday announced more than $11 million in federal disaster aid has been approved for those impacted by Hurricane Sally in Baldwin, Escambia and Mobile counties.  
FEMA has approved $11.1 million in housing grants to individuals and families through Sept. 28, according to Ivey's office. 
"Hurricane Sally took a punch to our coastal areas, but thanks in part to the millions of dollars in federal assistance, the people of Alabama are moving along the road to recovery," Ivey said. "I remain grateful to President Trump, Administrator Gaynor and their teams for prioritizing the people of Alabama reeling from Hurricane Sally. We will get through this together; we have done it before, and we will do it again."
Federal grants to repair homes or for renting temporary housing made up $8.9 million of the FEMA funding. Grants for childcare, moving and storage, medical and dental comprised the remaining $2.1 million. 
The U.S. Small Business Administration has approved an additional $570,900 in disaster home repair loans for those impacted by Sally.
Ivey's office encourages homeowners and renters in Baldwin, Mobile and Escambia counties to apply to FEMA for federal disaster assistance as soon as possible. Residents of these three Alabama counties may also be eligible to receive assistance for uninsured and underinsured damage and losses resulting from the hurricane.
Residents in those three counties impacted by Hurricane Sally may register for FEMA disaster assistance online by visiting disasterassistance.gov or by calling 800-621-3362. Persons who are deaf, hard of hearing or have a speech disability and use a TTY may call 800-462-7585. Multi-lingual operators are available. The toll-free lines are open daily from 6 a.m. to midnight CST.
Those with a homeowner's insurance policy are encouraged to file an insurance claim before applying for federal assistance. 
Information that may be useful to have when you register include:
Address of the damaged primary dwelling where the damage occurred

Current mailing address

Current telephone number

Insurance information and description of disaster-caused damage and loss

Total household annual income

Names and birth dates of family members who live in the household

Name and Social Security number of co-applicant (if applicable)

Routing and account number for checking or savings account so FEMA may directly transfer disaster assistance funds
 For more information on Hurricane Say visit FEMA's website here.