Opinion | The importance of being thankful
It's important to be thankful.
I know that sounds trite and that your immediate reaction was to roll your eyes and mutter "oh, great, a stupid Thanksgiving column," but give me a second.
This is not an attempt to recast reality or try to put a pretty bow on a steaming pile of horse manure simply because the calendar says today's a holiday. Not at all.
Instead, it's just a little dose of reality that we don't get enough.
For example, if you're indoors (or could be) right now reading this, you're better off than nearly 70 percent of the world's population. That's how many lack shelter with permanent walls.
If you ate until you were full on Thursday, you had a better day than nearly 800 million of your fellow humans. Because that's how many lack enough food to maintain their health.
If you aren't sick currently, you're doing better than — and this one astounded me — more than 95 percent of the world. That's how many of us are typically sick at a given time. And only 1 in 20 people are healthy at any point in the year.
This is the reality of the world we live in. And we should remember it more.
Not because the worst possible life should set our expectations, but because we shouldn't allow our expectations — or our struggles to obtain them — dictate our daily happiness.
We also shouldn't allow the constant barrage of political news to suck the joy out of everyday living.
But that seems to be what's happening with a lot of my more progressive friends. They have allowed some gerbil-haired, orange oaf and his minions of ignorance and greed to control their moods every day.
They are consumed by the urgent, breaking news stories about whatever dumb thing Donald Trump has done or said, or whichever lowlife conman in his administration has been indicted now, and they can't break free.
They're angry, and afraid, and on edge all day.
But mostly, they're just unhappy. And that's no way to live.
We're Americans, dammit.
No matter how dark this country has gotten in its history — and there have been some awfully dark days — it has been the progressives who dragged it out of the muck and filth and set a course for future growth and success.
We cleaned up a depression. We made sure soldiers got their due. We helped seniors eat and pay the rent. We made sure the poor and afflicted could see a doctor. And we fixed the last economic catastrophe caused by the last bumbling goober who convinced working people that "trickle down" was good policy.
Yes, it's hard work. And yes, it can be scary and infuriating at times — mostly because we have to deal with not only the crooks but the everyday imbeciles who buy the snake oil and are willing to fight anyone who criticized the salesman.
But we're going to be fine.
Trust me, America has already started its turn back to sanity. Democrats, running on a pro-Obamacare/anti-Trump platform, crushed in the midterms, picking up 40 seats so far and earning more than 8 million more votes.
Even in Alabama, where things look the bleakest for sensible people, all is not lost. Because while ALGOP lies plenty, math never does. And the current Republican-dominated Legislature is about to have to fix a $700 million budget hole with no taxes, no gambling and nowhere left to cut.
The reality of straight-ticket voting is about to hit home for 60 percent of this state. But hey, congrats, y'all stuck it to the libs on election day… by not voting for people who had plans to fix things.
Maybe the mistake won't be repeated next time. There were viable options for voters this past election, and there will be more next time. And hopefully, a better Alabama Democratic organization to run things.
But no matter. Even if all of that falls through and Trump is re-elected in 2020 and never impeached, life is still pretty good.
We're going to keep working every day to make ours better and to lift those who need it. We're going to make sure the least of us are protected, that minorities get equal rights, that this country upholds its promises of fairness and justice and that there are still a few people willing to change the waiting room TVs from Fox to an actual news channel.
We know well that our lives and the entire world will never be perfect.
But we should remember a lot more often that good is not the enemy of perfect.
And most of our lives, when we stop and take stock, are pretty damn good.
Opinion | We are like a petulant child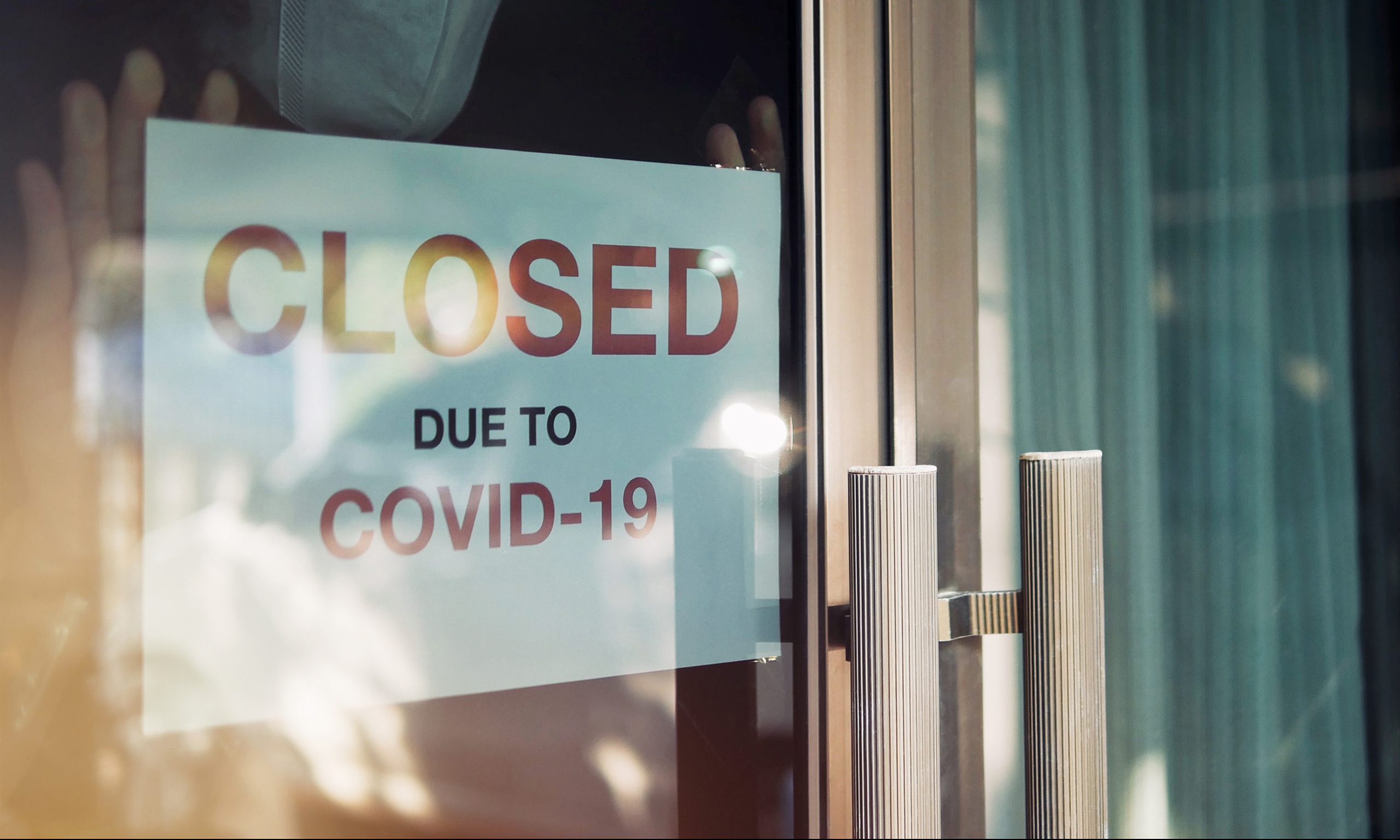 I guess we're done. Despite a shutdown that lasted weeks, apparently state leaders were twiddling their thumbs, wishing, like Donald Trump, that COVID-19 would just magically disappear.
It isn't, though, is it?
Here are the grim facts: We've got record numbers of new cases daily. Hospitalizations are also at record numbers. Health care workers are burning through personal protective equipment. Plans are moving forward to reopen public schools, colleges, and universities in August, only a few weeks away.
Dr. Anthony Fauci, the director of the National Institute of Allergy and Infectious Diseases (the nation's top infectious-disease official), says states with high and growing caseloads should consider shutting down again. As painful as that would be, it's advice leaders in hotspots like Florida, Georgia, California, Texas, Arizona, and, yes, Alabama, must seriously consider.
For Alabama, though, don't hold your breath. You're going to need it to fight the virus.
What is the alternative? Allowing COVID-19 to infect most everybody in a particular area – in this instance, the entire stateof Alabama – and that means increasing deaths and permanent health problems, especially among the most vulnerable: our older populations and people with underlying health issues.
My wife is one of those people, with liver and heart deficits. Except for one trip to the veterinarian for one of our pups last month, Veronica has not been out of our house since March, except for doctors' appointments and to have blood draws or COVID-19 tests.
She had a second COVID test this week, before a scheduled cardio ablation to try to get her heart rhythm calmed down. Her COVID test was negative and the procedure took place and, at least for now, is a complete success. Her heart is in sinus rhythm and her heart rate is around 55 bpm.
As hard as it was on Veronica Wednesday, at least she got Versed. I had to drop her off at University Hospital at 5:30 a.m. and drive away to my undisclosed location on UAB's campus. I was not allowed to stay with her because of the high number of novel coronavirus hospitalizations at UAB. During the procedure, the doctor inserts a tube in an artery through her groin, much like a heart catheterization. She's had two such procedures this year alone, and a couple others where the doctor went through a wrist and another through her neck.
I've been with her for those other invasive procedures, for her comfort and, frankly, for mine. I psychologically didn't handle Wednesday's separation well, but I had lots of close friends talk be back from the cliff. And even with everything going on at UAB, the health care workers communicated with me really well, and her cardiologist called shortly after he completed her procedure. Veronica's recovery nurse was Preston, a former student of mine.
Still, it's scary times, and I'm pretty protective of Veronica, just as she is of me.
So here we are, practically throwing in the towel on COVID-19. Doing what's right is just too hard. The science guides us, and we ignore the guidance, like some petulant child. We turn our backs on what will keep us safe, because what will keep us safe is too hard for us. Even if we have to do it for just a few weeks.
We refuse to wear our masks and make scenes at stores that won't let us in if we don't. We take risks like having a big boat parade in Gulf Shores with thousands of people to honor Donald Trump, yet another petulant child.
The virus is a hoax, we're told, but it's one that has killed more than 130,000 Americans and permanently injured thousands and thousands more.
So let's get back to work and open the schools and enjoy large gatherings at the lake without masks.
And, for some of us, let's die.