Opinion | The importance of being thankful
It's important to be thankful.
I know that sounds trite and that your immediate reaction was to roll your eyes and mutter "oh, great, a stupid Thanksgiving column," but give me a second.
This is not an attempt to recast reality or try to put a pretty bow on a steaming pile of horse manure simply because the calendar says today's a holiday. Not at all.
Instead, it's just a little dose of reality that we don't get enough.
For example, if you're indoors (or could be) right now reading this, you're better off than nearly 70 percent of the world's population. That's how many lack shelter with permanent walls.
If you ate until you were full on Thursday, you had a better day than nearly 800 million of your fellow humans. Because that's how many lack enough food to maintain their health.
If you aren't sick currently, you're doing better than — and this one astounded me — more than 95 percent of the world. That's how many of us are typically sick at a given time. And only 1 in 20 people are healthy at any point in the year.
This is the reality of the world we live in. And we should remember it more.
Not because the worst possible life should set our expectations, but because we shouldn't allow our expectations — or our struggles to obtain them — dictate our daily happiness.
We also shouldn't allow the constant barrage of political news to suck the joy out of everyday living.
But that seems to be what's happening with a lot of my more progressive friends. They have allowed some gerbil-haired, orange oaf and his minions of ignorance and greed to control their moods every day.
They are consumed by the urgent, breaking news stories about whatever dumb thing Donald Trump has done or said, or whichever lowlife conman in his administration has been indicted now, and they can't break free.
They're angry, and afraid, and on edge all day.
But mostly, they're just unhappy. And that's no way to live.
We're Americans, dammit.
No matter how dark this country has gotten in its history — and there have been some awfully dark days — it has been the progressives who dragged it out of the muck and filth and set a course for future growth and success.
We cleaned up a depression. We made sure soldiers got their due. We helped seniors eat and pay the rent. We made sure the poor and afflicted could see a doctor. And we fixed the last economic catastrophe caused by the last bumbling goober who convinced working people that "trickle down" was good policy.
Yes, it's hard work. And yes, it can be scary and infuriating at times — mostly because we have to deal with not only the crooks but the everyday imbeciles who buy the snake oil and are willing to fight anyone who criticized the salesman.
But we're going to be fine.
Trust me, America has already started its turn back to sanity. Democrats, running on a pro-Obamacare/anti-Trump platform, crushed in the midterms, picking up 40 seats so far and earning more than 8 million more votes.
Even in Alabama, where things look the bleakest for sensible people, all is not lost. Because while ALGOP lies plenty, math never does. And the current Republican-dominated Legislature is about to have to fix a $700 million budget hole with no taxes, no gambling and nowhere left to cut.
The reality of straight-ticket voting is about to hit home for 60 percent of this state. But hey, congrats, y'all stuck it to the libs on election day… by not voting for people who had plans to fix things.
Maybe the mistake won't be repeated next time. There were viable options for voters this past election, and there will be more next time. And hopefully, a better Alabama Democratic organization to run things.
But no matter. Even if all of that falls through and Trump is re-elected in 2020 and never impeached, life is still pretty good.
We're going to keep working every day to make ours better and to lift those who need it. We're going to make sure the least of us are protected, that minorities get equal rights, that this country upholds its promises of fairness and justice and that there are still a few people willing to change the waiting room TVs from Fox to an actual news channel.
We know well that our lives and the entire world will never be perfect.
But we should remember a lot more often that good is not the enemy of perfect.
And most of our lives, when we stop and take stock, are pretty damn good.
Opinion | No peace, no calm, but that's "normal"
"My students and I are on a first-name basis. But when I can't call their names, it leaves me confused and frustrated. Like the world we live in today."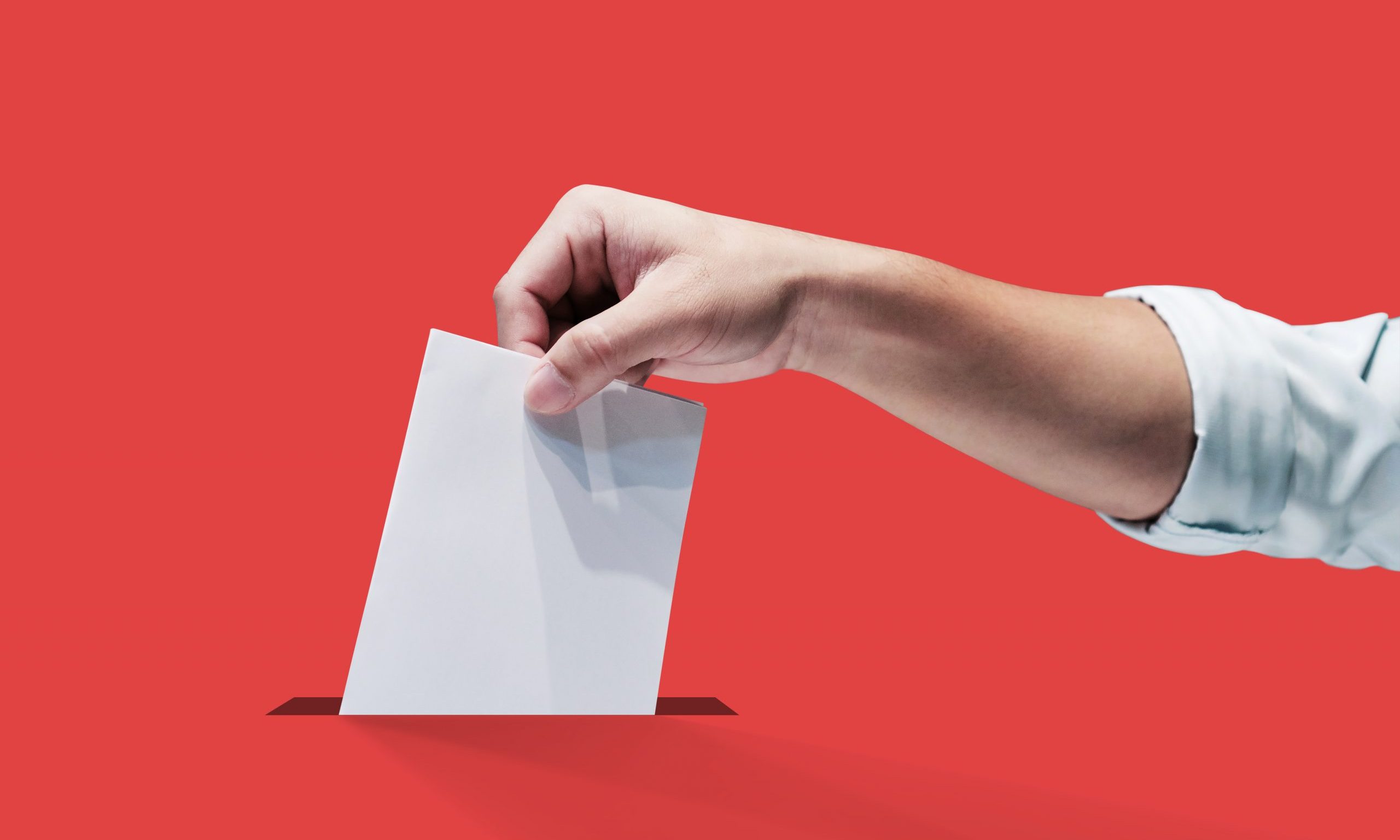 I have more than 100 students in my classes at UAB, and I can call only a few by name. Masks are important, but I haven't yet learned to memorize foreheads, and that's really all I see when I look at a student's face. A few, with either a distinctive hair cut or color, or who have other identifying features in the upper half of their faces, I can name. Not many, though.
My students and I are on a first-name basis. But when I can't call their names, it leaves me confused and frustrated.
Like the world we live in today. Like these United States. Like Alabama.
A worsening pandemic, unrest across the country, a chaotic election a few days away, an economy in the tank, it is difficult for me to feel settled. Grounded. Peaceful. Calm.
The 300th or so hurricane just zipped through Alabama this week. The storm was named Zeta because we're out of names for hurricanes. And there's still fully a month remaining in the hurricane season. Eta is next.
We may not know who the next president will be even by the end of next week. Or we could know Tuesday night if it's the blowout for Democrats that predictions say it will be. If former Vice President Joe Biden wins Florida, Michigan, or Wisconsin, it's pretty much over for President Donald Trump.
But, then, we know how well the heavily favored candidates sometimes do, right Hillary?
Remember, if Trump does lose in Jimmy Carter proportions, he's still going to be president for another two-and-a-half months. There's no predicting what he'll do during that time, but we know this for sure: No peace. No calm.
Our hope in Alabama has to be that U.S. Sen. Doug Jones is re-elected. That's the only choice that makes sense. A washed-up, mediocre football coach who doesn't have a clue about government and who has spent most of his time in Florida will not represent the state well, especially if the Senate goes Democratic, as expected.
Jones is no "California liberal," as one columnist with Alabama Political Reporter described him. That's just a plea to the uninformed voter in a typical Republican effort to falsely spin Jones as something he is not. Hell, I wish Jones was a California liberal. We could use some of that in Alabama. Instead, for the most part, all our elected officials are simply philosophical clones of each other.
There are no new ideas. No effort to take the state forward. In most every quality-of-life category, Alabama ranks at the bottom or near it. Our current leadership seems determined to keep us there.
Our elected officials don't even learn from their mistakes. Anti-masker Lt. Gov. Will Ainsworth contracted the coronavirus, and, thankfully, he recovered. Still, he remains against the mask mandate.
Trump contracted the coronavirus, too, and after being surrounded by a grumble of the best doctors at one of the best hospitals, he came back, snatched that mask off his face, and almost immediately began holding those foolish superspreader political rallies again.
The cult members attend, many without masks or social distancing, and some of the cult members die.
Meanwhile, Trump flies away in that fancy jet we taxpayers own, and, in at least one case, leaves his supporters stranded outside in the bitter cold for hours. Loyalty to the cult of Trump pays huge dividends, I write sarcastically.
There is no peace. No calm. This is not to be had in the America Trump made "great" again.
And I don't know my students when I see them. I must memorize foreheads.
Even so, the masks are important, as is social distancing. I can ask a student what her name is, and when it's one I have known for years, I can apologize. A small inconvenience to stay well.
The student always offers grace, always tells me it's OK.
We both pretend that's just normal.