Opinion | The Emerging Conflict: U.S. Constitution vs. Sharia Law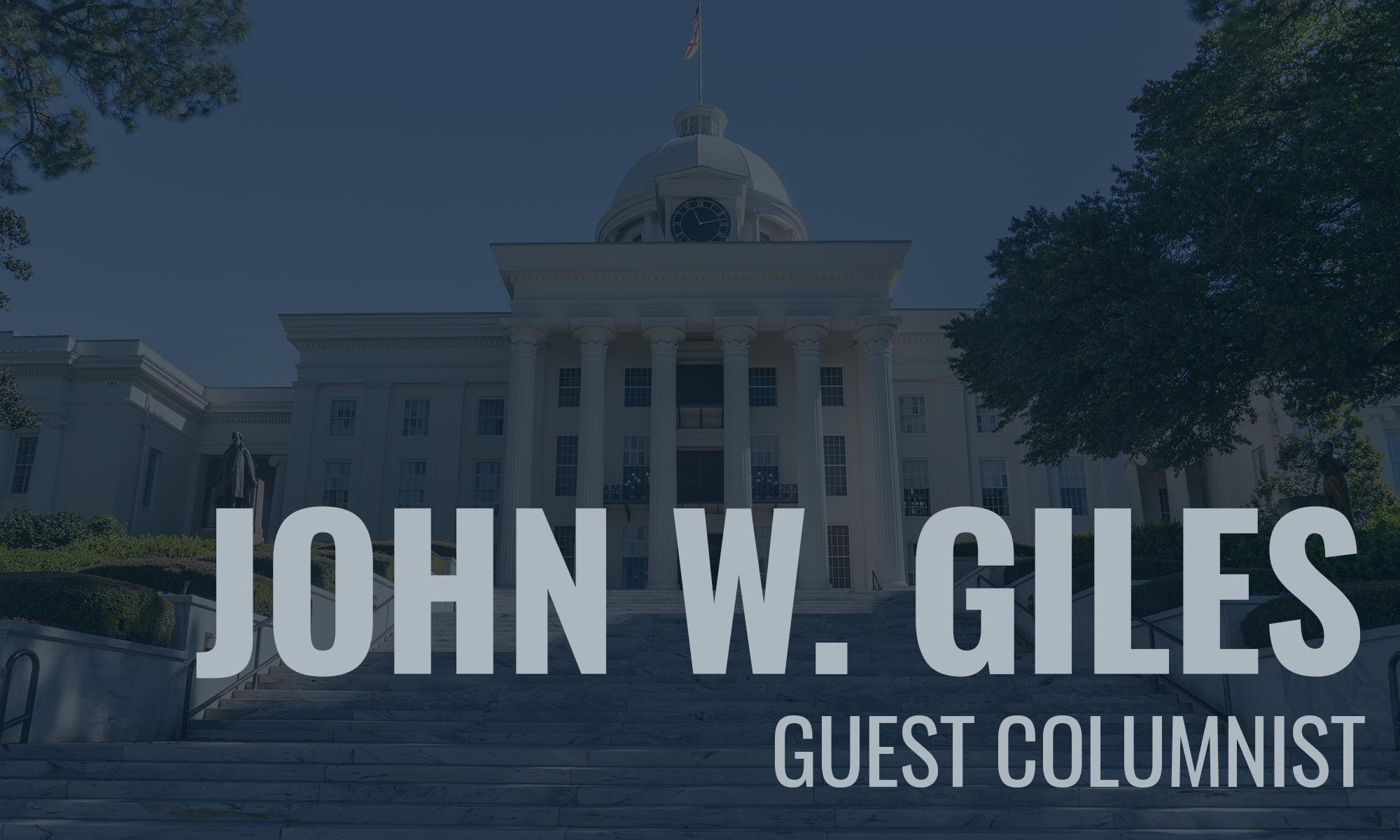 Illegal immigration, thousands storming our southern border and President Trump pressing congress for border wall funding is grabbing the daily headlines. Americans have been on high alert since September 11, 2001, when commercial jets became weapons of mass destruction with Islamic terrorist in the cockpit killing approximately 3000 plus innocent people in New York, Virginia and Pennsylvania. Most Americans want to know who enters our country, why are you coming into our country and we are always sleeping with one eye open.
Motivations of those coming to America today could be summed up in three categories. First, those seeking the American Dream; coming to America to be educated, start a business or find a good paying career where they can reach their maximum potential in life. I think the sentiment among the vast majority of Americans is we wholeheartedly embrace legal immigrants with these goals. Secondly, we have some entering our country because they have learned a way to get on our entitlement rolls and enjoy their life living off of the backs of hard working American taxpayers receiving a free public education for their children, a government monthly check and free healthcare. Legal or illegal entry to the country, this segment is embraced politically as a protected new voting block for Democrats. Thirdly, there are those who seek to illegally come to America; wreak havoc, do harm, destroy and kill U.S. Citizens. The millenniums old deep hatred for the westerners dates back to the Old Testament.
When Abram was ninety years old, God declared his new name Abraham (a father of many nations) and he promised him and his wife Sarah to be blessed with a son. After ten years, Sarah became impatient waiting on God and asked her personal Egyptian handmaid servant, Hagar to lay with Abraham in hopes of a child. Hagar did have a son and his name was Ishmael. As promised, Sarah did have a late in life son and was named Isaac. Tension arose between the two women and like a honey bee hive; there is no room for two queen bees. Sarah demanded that Abraham send Hagar and her illegitimate son Ishmael out of the camp. Ishmael was the beginning of the modern day Palestine. Here in lies the thousands of years old jealousy and hatred of Ishmael against Isaac. Both of these sons have the same father, Abraham and both claim Jerusalem. This has been a controversy even as late when the U.S. Embassy to Israel was placed by Trump in Jerusalem. Jews, Greeks, Gentiles and Christians are from the linage of Isaac; utterly and passionately hated to this day by Ishmael (Radical Islam).
In previous writings I discussed with you the moral code for the English Common Law was the Ten Commandments; and the genesis for the U.S. Constitution and western civilized law was the English Common Law. On the other hand in Muslim countries, the moral code for their foundation of law is the Quran; one might see where this story is going and the conflicts that lie ahead; stay with me.
One of the hallmarks of freedom embedded in the U.S. Constitution is the First Amendment: Congress shall make no law respecting an establishment of religion, or prohibiting the free exercise thereof; or abridging the freedom of speech, or of the press; or the right of the people peaceably to assemble, and to petition the Government for a redress of grievances. The "establishment clause" precludes congress and the U.S. Federal government from ever establishing a national sanctioned religion. The spirit and intent behind this clause is American citizens are free to worship or not worship, join the church of their choice or not attend church or free to be associated with any religion. True freedom to worship as you wish or not worship is at the heart of this clause. The reciprocal of this is that government shall not impose any undue burden on an American citizen that causes one to compromise their religious beliefs or religious freedoms.
The emerging conflict already affecting communities across the country is the practice of Sharia law, which is embedded into the Islamic faith. The conflict arises as an immigrant being granted U.S. Citizenship and takes the naturalization oath, which states: "I hereby declare, on oath, that I absolutely and entirely renounce and abjure all allegiance and fidelity to any foreign prince, potentate, state, or sovereignty, of whom or which I have heretofore been a subject or citizen; that I will support and defend the Constitution and laws of the United States of America." Taking this naturalization oath and Sharia law is at the outset a conflict. Multiple media accounts authenticate when some Muslims are pressed, they will say the Sharia Law supersedes the U.S. Constitution.
Let's look at the core of Sharia Law.
In Arabic, "Islam" means submission and "Sharia" literally means "path" or the path to salvation. Sharia, a set of guiding moral principles derived from the teachings of the Prophet Mohammed is inseparable from the practice of Islam. There are many tenants of Sharia law but here are a few to ponder:
• Muslims should engage in Taqiyya (Lying to advance Islam). Lying to non-Muslims is encouraged by Muhammad
• Men are allowed to practice polygamy and to be married to four wives at the same time; women can only be married to one man
• Muhammad instructs female genital mutilation; girls clitoris is cut out so they cannot ever enjoy sex
• A man can beat his wife for insubordination
• A Muslim who becomes a non-Muslim is punishable by death
• Muslim men have sexual rights to any girl or woman not wearing the hijab (Head Covering)
• A woman or girl that has been raped cannot testify in court against her rapist.
• Testimonies of 4 male witnesses are required to prove rape of a female
• A woman's testimony in court, allowed in property cases, carries ½ the weight of a man's.
• A man can unilaterally divorce his wife; a wife needs her husband's consent to divorce.
• A man can marry an infant girl and consummate the marriage when she is 9 years old.
• Criticizing Muhammad, Allah or any part of the Quran is punishable by death.
• Homosexuality is punishable up to death
Goals of the Muslim Brotherhood include developing a 100 year plan to advance Islamic theology and Sharia law worldwide, support a Jihadist mindset, inflame violence, destroying "The Great Satan" (United States), pass pro-Islamic legislation and use deception to mask the goals of Islam and Sharia law.
In conclusion, if you come to America in the aforementioned Category One, we welcome you with open arms. Welcome to America. If a man is knocking on your front door with a loaded weapon wanting to come in and kill you and your family; do you let him in? If someone has a tendency to embrace Sharia law over the U.S. Constitution, should they be allowed to run for or hold public office, build a Mosque or abuse, rape and mistreat girls and women?
Many of these issues are assured to make their way into the Federal Judiciary under the façade of "protecting religious liberties." The ultimate decision will be the U.S. Constitution versus Sharia Law. This is another reason we need strict constructionist and constitutional originalist on the bench and not those given to apply International law.
God Bless and Protect America.
Opinion | Hearings give public opportunity to weigh in on coal ash plans
ADEM will make sure the closure and cleanup of the coal ash sites will be done in a way that will protect the state's land and water resources now and in the future.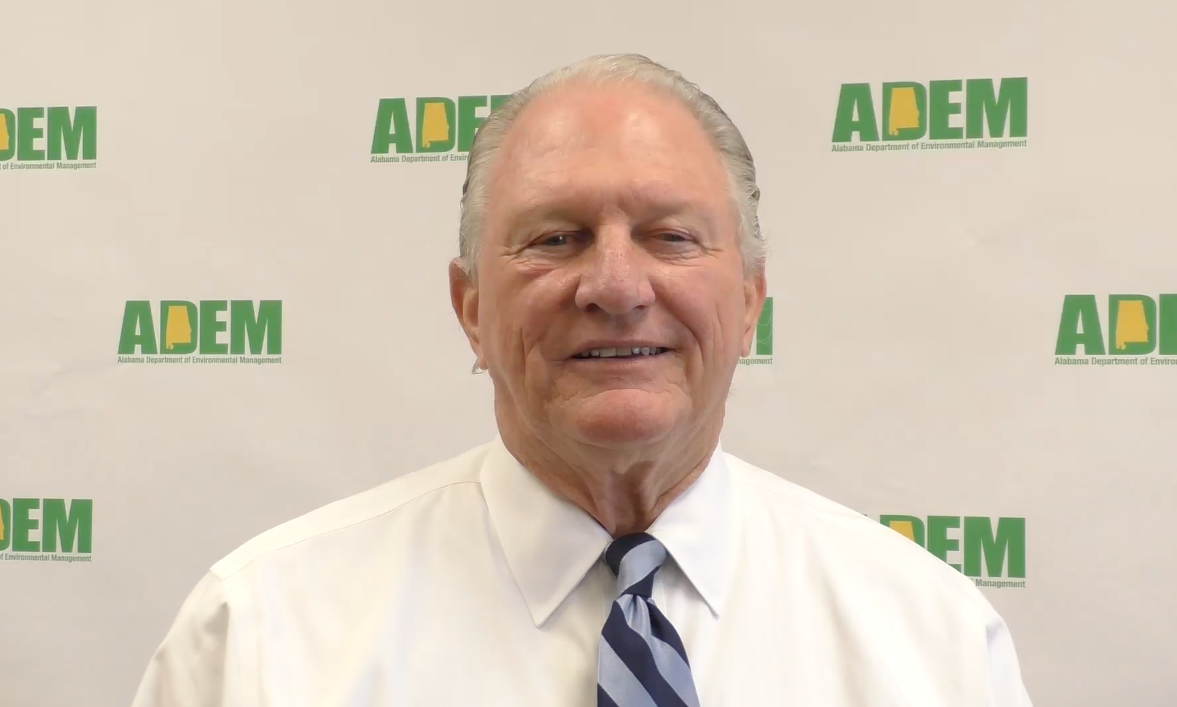 The mission of the Alabama Department of Environmental Management is to ensure for all Alabamians "a safe, healthful and productive environment." It's a mission that ADEM and its nearly 600 employees take very seriously.
Ensuring a safe, healthful and productive environment means more than simply being the environmental cop, though that certainly is part of ADEM's job. When the Alabama Legislature passed legislation in 1982 that led to the creation of ADEM, lawmakers' intent was for the agency to promote public health and well-being.
The term "healthful" in ADEM's mission statement speaks directly to that. ADEM's work is to contribute to the health of Alabama's environment and the health of all Alabamians.
An example of that work is managing the process that will determine how coal combustion residuals (CCR) – or coal ash – are dealt with in a safe and effective manner. Managing CCR promotes a healthful environment by protecting our land and water.
On Oct. 20, ADEM will hold the first of a series of public hearings on permits drafted by ADEM to require electric utilities to safely close unlined coal ash ponds at their power plants and remediate any contaminated groundwater. The hearings, and the comment periods leading up to them, give the public the chance to provide ADEM input on the requirements in the draft permits.
To understand how we got to this point today, let's go back to Dec. 22, 2008, in Kingston, Tenn. On that frigid night, the containment dike surrounding massive ponds holding decades worth of CCR produced by the coal-burning TVA power plant collapsed, spilling more than a billion gallons of coal ash sludge into the Emory River and onto 300 acres of land.
That spill drew the attention of regulators and the nation to the issue of coal ash storage, for which there was little regulation at the time. It also started the U.S. Environmental Protection Agency on the road to adopting a federal CCR rule, which took effect in 2015. The Alabama Environmental Management Commission approved a state CCR rule in 2018, patterned after the EPA rule.
The rules address two primary issues: closing coal ash ponds to avoid threats of spills into waterways or onto land, and preventing and cleaning up groundwater contamination from arsenic, mercury, lead and other hazardous elements that may leach from the coal ash.
Both the EPA and state rules give the electric utility operators two options in closing the ash ponds. One allowable method is to excavate the millions of tons of coal ash and either move the coal ash to a lined landfill or find an approved beneficial use for the ash. The other is to cap in place, where an impervious cover, or cap, is placed over the ash impoundment. Both methods have been used successfully for decades to close some of the most contaminated sites in the nation.
It must be emphasized that the closure method selection is made by the utilities, as allowed by both federal and state rules. Alabama Power, TVA and PowerSouth all elected to utilize the cap-in-place option.
The permits will also set out the steps to be taken to clean up contaminated groundwater caused by the coal ash ponds. ADEM's job, in its environmental oversight role, is to ensure the closure and groundwater remediation plans proposed by the utilities and included in the permits meet federal and state standards and protect both waterways and groundwater. The permits provide for regular monitoring to confirm the closure and cleanup plans are being implemented as required. If necessary, the plans will be adjusted to ensure the intended results are being achieved.
Currently, ADEM has scheduled public hearings on the permits for three Alabama Power plants. The first is Oct. 20 for Plant Miller in Jefferson County, followed by Oct. 22 for Plant Greene County and Oct. 29 for Plant Gadsden in Etowah County. Permits for the other five sites in Alabama are in development, and hearings will be scheduled when they are complete.
The purpose of these hearings is to allow the public, including nearby residents, environmental groups and others, opportunities to weigh in on the proposed permits. This past summer, Alabama Power, TVA and PowerSouth held informational meetings in the communities where their affected plants are located to explain their proposed groundwater cleanup plans(including the CCR unit closure component) and answer residents' questions.
The draft permits, the hearings' dates, locations and times and other information are available on ADEM's website, www.adem.alabama.gov. The public can also mail or email comments related to the permits, including the closure plans and groundwater remediation plans, directly to ADEM during the proposed permits' 35-day minimum comment periods, which will run one week past the date of the public hearings. Those comments will be considered in the decisions to issue the permits, and ADEM will provide a response to each issue raised.
For maximum protection of the environment, ADEM encouraged the power companies to go beyond the minimum requirements of the state and federal CCR rules. ADEM's scientists and engineers who analyzed the plans through an exhaustive review and revision process determined the final plans provide the environmental protections Alabamians expect and deserve. But we want to hear from the public.
Certainly, there are pros and cons of each option in closing the coal ash ponds. The daunting task of cleaning up contaminated groundwater will be undertaken regardless of which closure method is utilized. As one opinion writer recently said, there is no easy answer to the coal ash problem. But this is a matter we cannot duck. We must deal with our coal combustion residuals – by EPA requirement and for the sake of our environment.
Here's what you can count on from your state agency charged with protecting your environment. ADEM will make sure the closure and cleanup of the coal ash sites will be done in a way that will protect the state's land and water resources now and in the future.
Ensuring that is our mission.