Sen. Doug Jones questions VA decision not to pay full GI benefits to Veterans and their families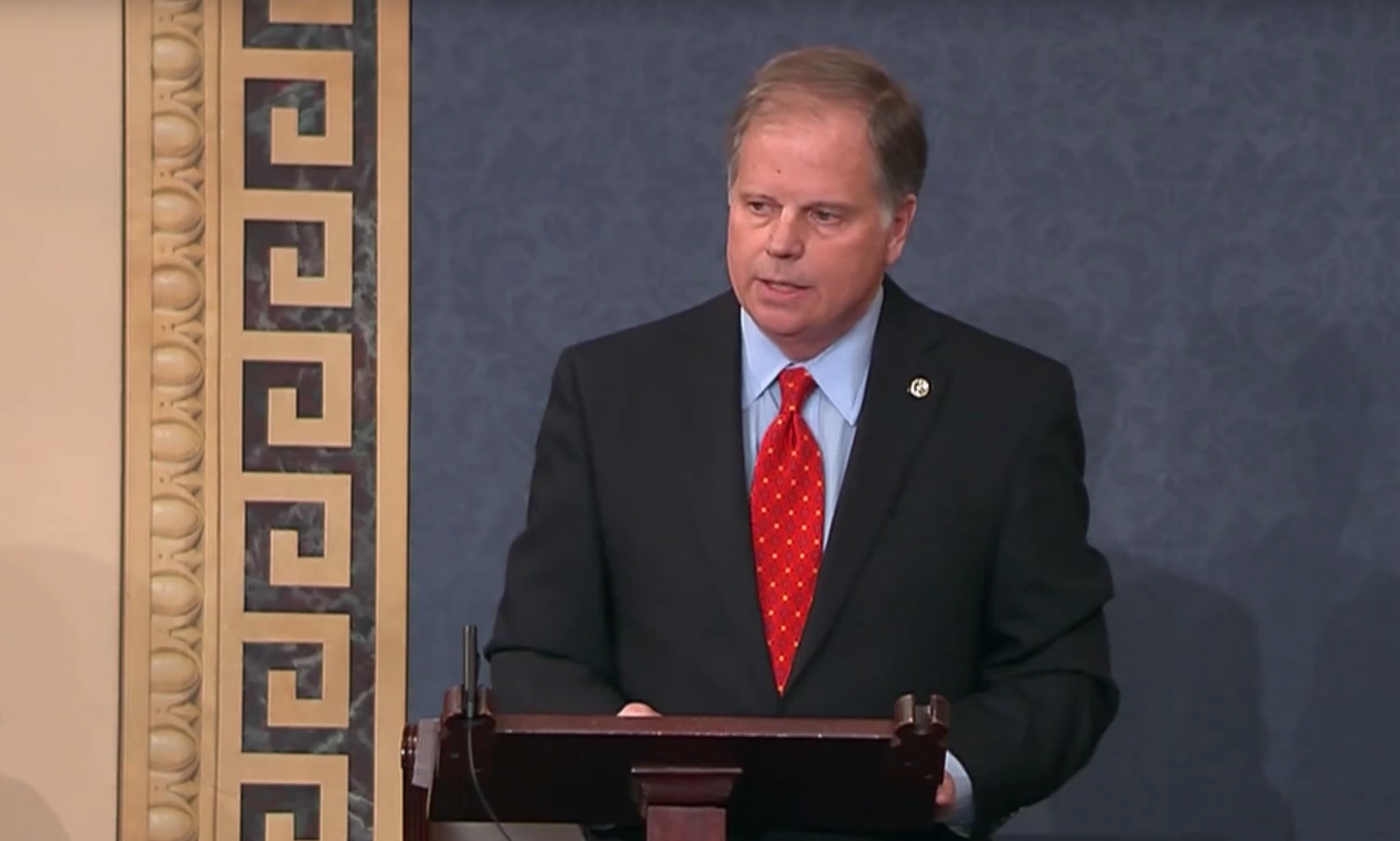 Friday, U.S. Senator Doug Jones wrote a letter to VA under Secretary for Benefits Paul Lawrence, who oversees GI Bill benefits at the U.S. Department of Veterans Affairs (VA), seeking answers on behalf of Alabama veterans about the department's failure to pay thousands of veterans the GI Bill benefits they have earned.
Jones' action followed a report earlier in the week that the VA did not plan to reimburse veterans who were underpaid as a result of technical errors. An estimated total of 360,000 veterans may be impacted by these errors.
"I am gravely concerned about the impact these errors have had on the thousands of Alabama veterans and their family members who rely on the timely and predictable disbursement of GI Bill benefits," Senator Jones wrote. "Specifically, I am referring to cases like the one I recently heard about involving a student in my state who lost a parent in combat having to wage her own fight for several months just to have her tuition disbursement corrected. While this student's case was resolved favorably and her financial good standing restored after several anxiety-filled months, I am told that there may be thousands of other similar cases still pending in Alabama."
Jones' letter requests that the VA provide Alabama-specific information about the impact of these errors on veterans and their families in the state, in addition to more details on the agency's plans to fix the problem and make the impacted beneficiaries whole again.
Senator Jones also joined his colleagues in a bipartisan letter, led by Senators Brian Schatz, D-Hawaii, and John Boozman, R-Arkansas, calling on the VA Inspector General to launch an investigation into allegations that the VA would not be reimbursing veterans for any missed or underpaid benefits. In their letter, the lawmakers ask about how the technical errors occurred, how quickly any reimbursements will be made, and how the VA plans to make sure all benefits will continue to be paid out without interruption.
"When I brought the issue of GI Bill underpayments up to Secretary Wilkie during a hearing in September, he acknowledged the VA's error and promised that all affected recipients would be compensated," Sen. Boozman said. "When recent news reports suggested the VA was not acting to help veterans who have been shortchanged, the department outlined its plans to remedy the situation. Those plans fall short. These veterans must be fully repaid for errors they did not cause and that is what I expect the VA to do."
Robert Wilkie is the Secretary of the Veterans Administration.
"Secretary Wilkie may be saying the right things, but until the VA invests money to address the ongoing staffing and IT challenges facing the claims backlog, our veterans will remain robbed of the benefits they were promised," said Sen. Schatz. "I expect the Secretary to come up with a plan so that the VA can audit and process retroactive payments for underpaid or missed claims. And I look forward to the Inspector General helping us hold him accountable to that plan."
Doug Jones was elected to fill the remainder of Jeff Sessions (R) term last year. Jones is the only Democrat to win a race for U.S. Senate in Alabama since 1992.
U.S. Supreme Court rules Alabama can ban curbside voting
"The District Court's modest injunction is a reasonable accommodation, given the short time before the election," the three dissenting justices wrote.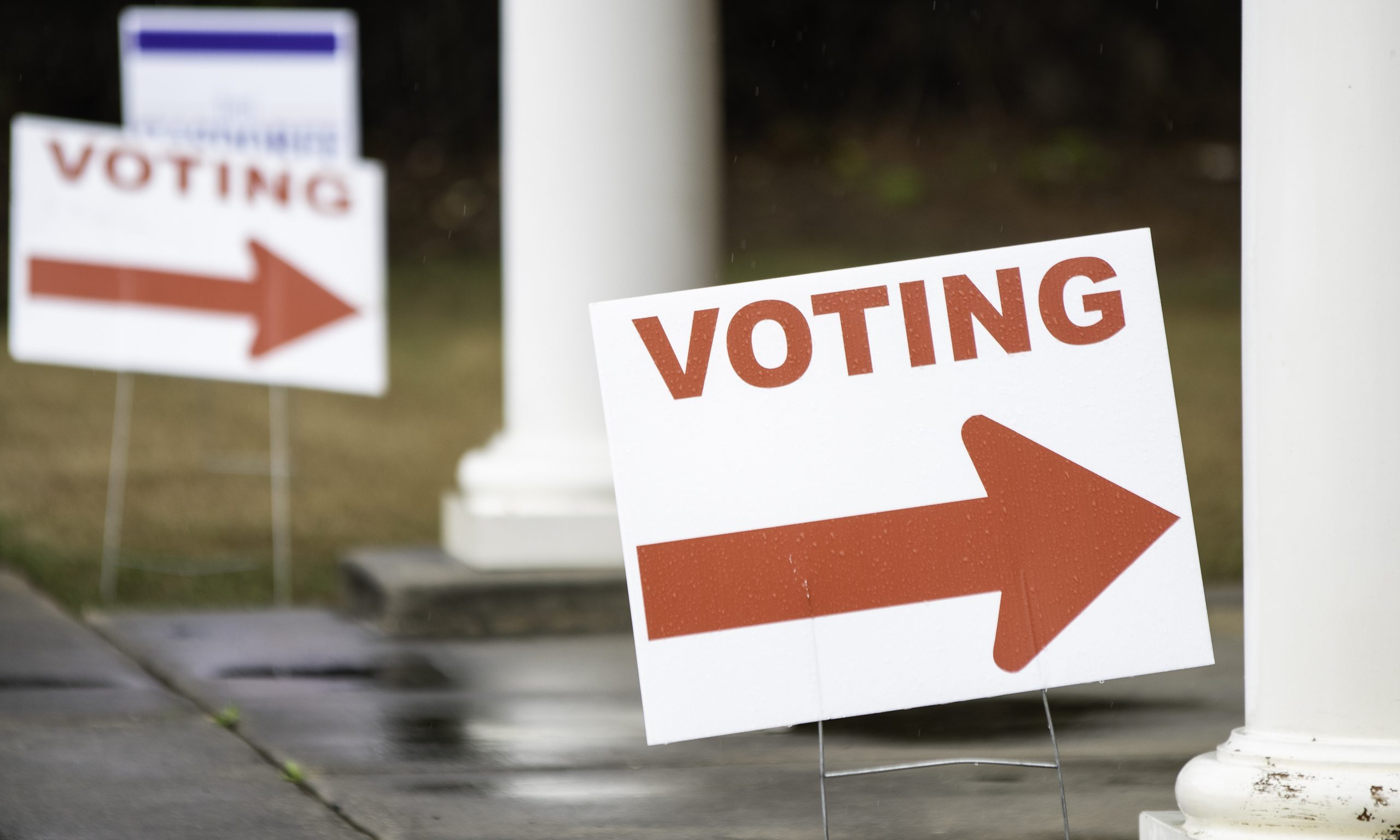 The Supreme Court, in a 5-3 decision, allowed Alabama Secretary of State John Merrill to ban curbside voting, staying a district court injunction that had allowed some counties to offer curbside voting in the Nov. 3 election amid the COVID-19 pandemic.
The Supreme Court's majority in its order declined to write an opinion, but Justices Stephen Breyer, Elena Kagan and Sonya Sotomayor's five-page dissent is included.

The lawsuit — filed by the NAACP Legal Defense and Educational Fund, Southern Poverty Law Center, American Civil Liberties Union, ACLU of Alabama and Alabama Disabilities Advocacy Program — was brought on behalf of several older Alabamians with underlying medical conditions.
"The District Court's modest injunction is a reasonable accommodation, given the short time before the election," the three dissenting justices wrote. 
Sotomayor, who wrote the dissent, closed using the words of one of the plaintiffs in the case. 
"Plaintiff Howard Porter Jr., a Black man in his seventies with asthma and Parkinson's disease, told the District Court, '[So] many of my [ancestors] even died to vote. And while I don't mind dying to vote, I think we're past that – We're past that time,'" Sotomayor wrote. 
Alabama Secretary of State John Merrill on Wednesday applauded the Supreme Court's decision. 
"I am proud to report the U.S. Supreme Court has now blocked a lower court's order allowing the fraudulent practice of curbside voting in the State of Alabama," Merrill said in a statement. "During the COVID-19 pandemic, we have worked diligently with local election officials in all 67 counties to offer safe and secure voting methods – including through the in-person and mail-in processes. I am glad the Supreme Court has recognized our actions to expand absentee voting, while also maintaining the safeguards put into place by the state Legislature."
"The fact that we have already shattered voter participation records with the election still being 13 days away is proof that our current voting options are easy, efficient, and accessible for all of Alabama's voters," Merrill continued. "Tonight's ruling in favor of election integrity and security is once again a win for the people of Alabama."
Sherrilyn Ifill, president and director-counsel of the NAACP Legal Defense and Education Fund, expressed frustration after the ruling in a tweet.
"Another devastating loss for voters and a blow for our team fighting to ensure safe voting for Black and disabled voters in Alabama. With no explanation, the SCOTUS allows Alabama to continue making it as hard as possible for COVID-vulnerable voters," Ifill wrote.
Curbside voting is not explicitly banned by state law in Alabama, but Merrill has argued that because the practice is not addressed in the law, he believes it to be illegal. 
A panel of federal appeals court judges on Oct. 13 reversed parts of U.S. District Judge Abdul Kallon's Sept. 30 order ruling regarding absentee voting in the upcoming Nov. 3 elections, but the judges let the previous ruling allowing curbside voting to stand. 
In his Sept. 30 ruling, Kallon wrote that "the plaintiffs have proved that their fears are justified" and the voting provisions challenged in the lawsuit "unduly burden the fundamental Constitutional rights of Alabama's most vulnerable voters and violate federal laws designed to protect America's most marginalized citizens."
Caren Short, SPLC's senior staff attorney, in a statement said the Supreme Court's decision has curtailed the voting rights of vulnerable Alabamians.
"Once again, the Supreme Court's 'shadow docket' – where orders are issued without written explanation – has curtailed the voting rights of vulnerable citizens amidst a once-in-a-century public health crisis. After a two-week trial, a federal judge allowed counties in Alabama to implement curbside voting so that high-risk voters could avoid crowded polling locations," Short said. "Tonight's order prevents Alabama counties from even making that decision for themselves. Already common in states across the South and the country before 2020, curbside voting is a practice now encouraged by the Centers for Disease Control and Prevention (CDC). It should be a no-brainer to implement everywhere during a pandemic; the Alabama Secretary of State unfortunately disagrees, as does the Supreme Court of the United States."