Sen. Doug Jones questions VA decision not to pay full GI benefits to Veterans and their families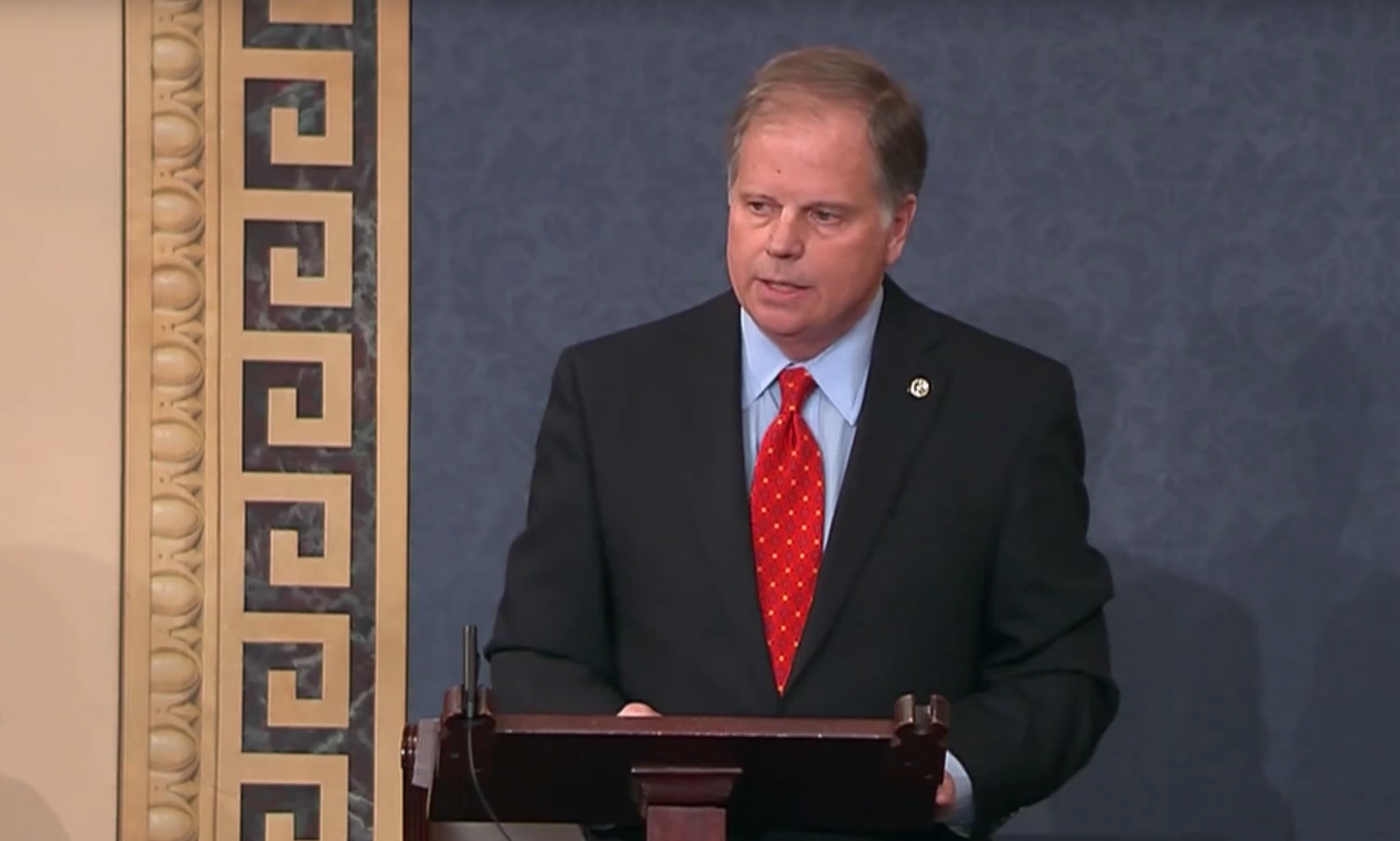 Friday, U.S. Senator Doug Jones wrote a letter to VA under Secretary for Benefits Paul Lawrence, who oversees GI Bill benefits at the U.S. Department of Veterans Affairs (VA), seeking answers on behalf of Alabama veterans about the department's failure to pay thousands of veterans the GI Bill benefits they have earned.
Jones' action followed a report earlier in the week that the VA did not plan to reimburse veterans who were underpaid as a result of technical errors. An estimated total of 360,000 veterans may be impacted by these errors.
"I am gravely concerned about the impact these errors have had on the thousands of Alabama veterans and their family members who rely on the timely and predictable disbursement of GI Bill benefits," Senator Jones wrote. "Specifically, I am referring to cases like the one I recently heard about involving a student in my state who lost a parent in combat having to wage her own fight for several months just to have her tuition disbursement corrected. While this student's case was resolved favorably and her financial good standing restored after several anxiety-filled months, I am told that there may be thousands of other similar cases still pending in Alabama."
Jones' letter requests that the VA provide Alabama-specific information about the impact of these errors on veterans and their families in the state, in addition to more details on the agency's plans to fix the problem and make the impacted beneficiaries whole again.
Senator Jones also joined his colleagues in a bipartisan letter, led by Senators Brian Schatz, D-Hawaii, and John Boozman, R-Arkansas, calling on the VA Inspector General to launch an investigation into allegations that the VA would not be reimbursing veterans for any missed or underpaid benefits. In their letter, the lawmakers ask about how the technical errors occurred, how quickly any reimbursements will be made, and how the VA plans to make sure all benefits will continue to be paid out without interruption.
"When I brought the issue of GI Bill underpayments up to Secretary Wilkie during a hearing in September, he acknowledged the VA's error and promised that all affected recipients would be compensated," Sen. Boozman said. "When recent news reports suggested the VA was not acting to help veterans who have been shortchanged, the department outlined its plans to remedy the situation. Those plans fall short. These veterans must be fully repaid for errors they did not cause and that is what I expect the VA to do."
Robert Wilkie is the Secretary of the Veterans Administration.
"Secretary Wilkie may be saying the right things, but until the VA invests money to address the ongoing staffing and IT challenges facing the claims backlog, our veterans will remain robbed of the benefits they were promised," said Sen. Schatz. "I expect the Secretary to come up with a plan so that the VA can audit and process retroactive payments for underpaid or missed claims. And I look forward to the Inspector General helping us hold him accountable to that plan."
Doug Jones was elected to fill the remainder of Jeff Sessions (R) term last year. Jones is the only Democrat to win a race for U.S. Senate in Alabama since 1992.
Police may serve search warrants out of their jurisdiction, Alabama AG says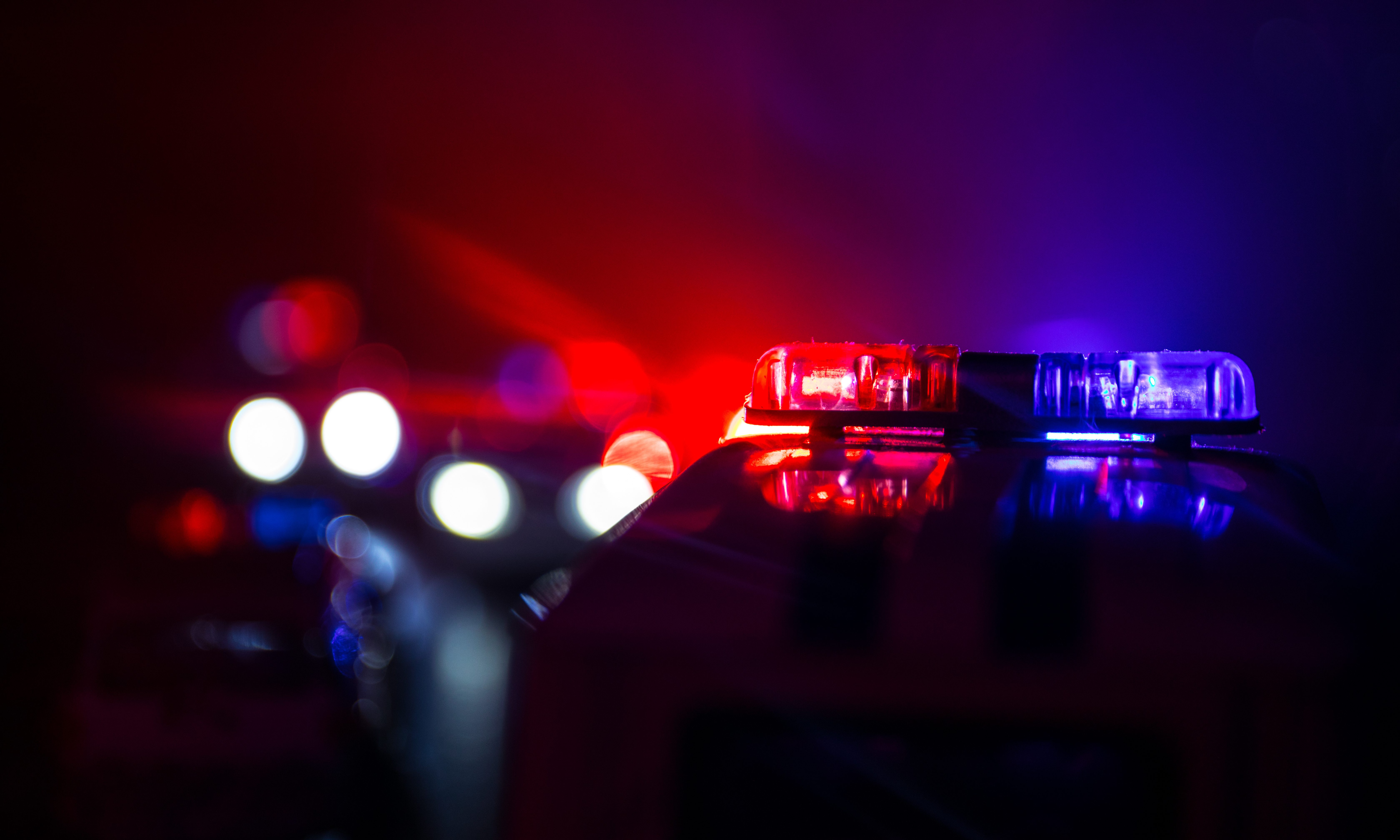 Alabama Attorney General Steve Marshall said Tuesday that recent actions by the Alabama Court of Criminal Appeals and the Alabama Supreme Court have clarified that Alabama law allows law enforcement officers in the state to serve search warrants outside their territorial jurisdiction as long as a judge within the jurisdiction of service approves the warrant.
"The influence of the internet in the spread of criminal activity across jurisdictions has highlighted the need for timely collection of evidence critical to stopping crimes and securing convictions," Marshall said. "These court actions remove any doubt that law enforcement has the authority to gather vital evidence across jurisdictions. I'm pleased the Attorney General's Office played a role in this effort."
In May 2018, Jeffrey Dale Hunt was indicted for over 6,500 counts for possession and production of child pornography. In that case, law enforcement officers in Lauderdale County seized evidence in nearby Colbert County. Hunt's legal defense sought to suppress the evidence gathered by a Florence police detective at Hunt's workplace in Colbert County. The Florence police detective had secured the warrant from a Colbert County judge prior to serving it.
In June 2019, a Lauderdale County circuit court judge granted Hunt's motion to suppress the evidence. Lauderdale County District Attorney Chris Connolly appealed that decision to the Alabama Court of Criminal Appeals. Marshall supported Connolly's appeal.
In handling the appeal, the attorney general argued that the circuit court had erred in granting the motion to suppress evidence collected from Hunt's electronic devices at his workplace. The AG's office argued that the Alabama Rules of Criminal Procedure allow Alabama law enforcement officers to serve locally-approved warrants outside their territorial jurisdictions.
In its March 13, 2020, opinion, the Alabama Court of Criminal Appeals agreed. Hunt then appealed the court's ruling to the Alabama Supreme Court. On July 10, 2020, the court denied Hunt's petition for certiorari review.
Marshall wrote that the combined court actions not only allow the suppressed evidence in Hunt's case to be readmitted, but they also serve to clarify for the first time in Alabama criminal case law that search warrants can be served by law enforcement officers outside their territorial jurisdictions provided a local judge within the jurisdiction of service approves the warrant.
The victory before the Supreme Court will allow the Lauderdale County District Attorney's prosecution of the Hunt case now to proceed.
Marshall thanked Assistant Attorney General Kristi Wilkerson, Solicitor General Edmund LaCour and Deputy Solicitor General Barrett Bowdre for their efforts in working this important pre-trial appeal case. The attorney general also expressed appreciation to the Lauderdale County District Attorney's Office for its close cooperation in the successful appeal.