Sen. Doug Jones questions VA decision not to pay full GI benefits to Veterans and their families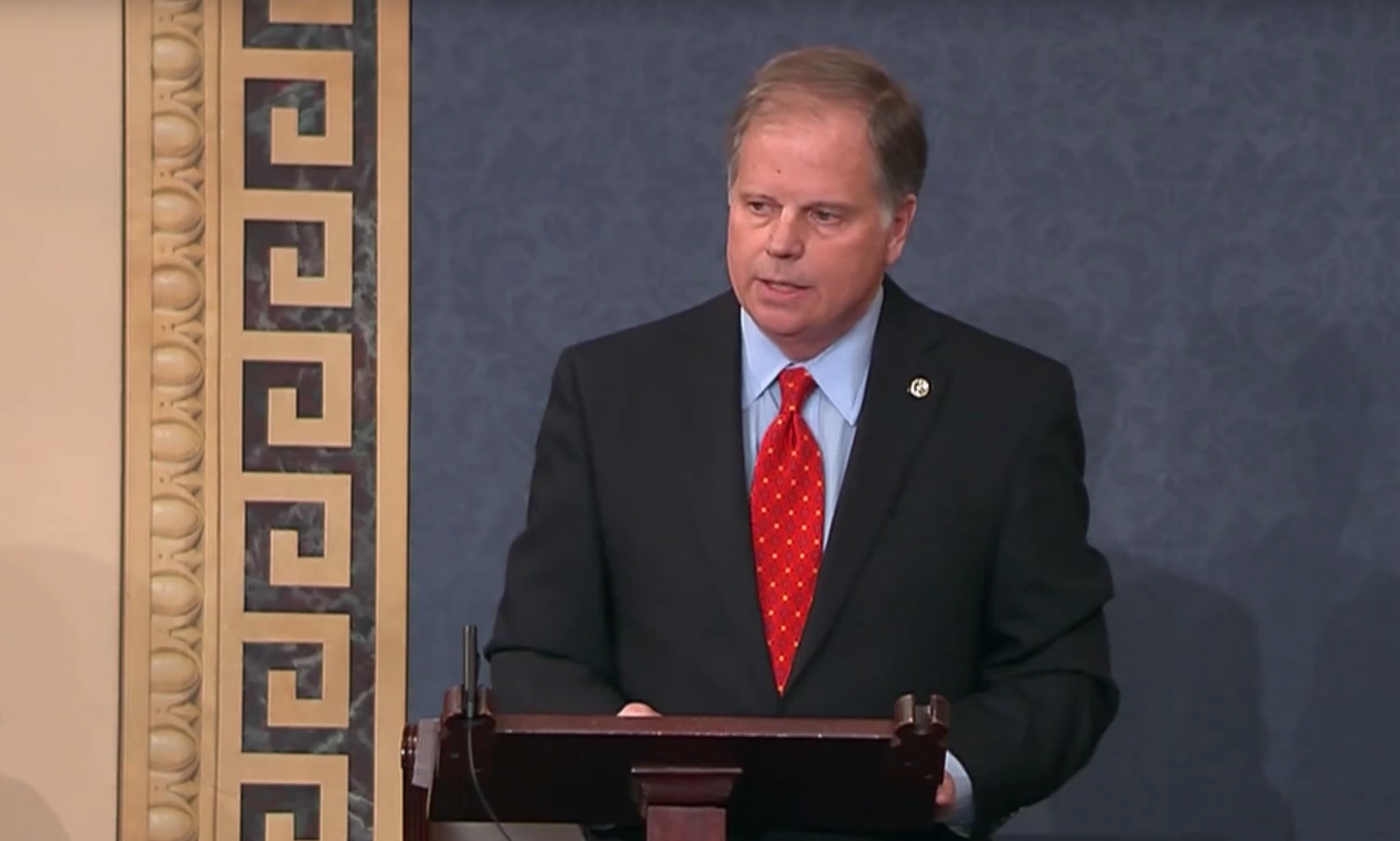 Friday, U.S. Senator Doug Jones wrote a letter to VA under Secretary for Benefits Paul Lawrence, who oversees GI Bill benefits at the U.S. Department of Veterans Affairs (VA), seeking answers on behalf of Alabama veterans about the department's failure to pay thousands of veterans the GI Bill benefits they have earned.
Jones' action followed a report earlier in the week that the VA did not plan to reimburse veterans who were underpaid as a result of technical errors. An estimated total of 360,000 veterans may be impacted by these errors.
"I am gravely concerned about the impact these errors have had on the thousands of Alabama veterans and their family members who rely on the timely and predictable disbursement of GI Bill benefits," Senator Jones wrote. "Specifically, I am referring to cases like the one I recently heard about involving a student in my state who lost a parent in combat having to wage her own fight for several months just to have her tuition disbursement corrected. While this student's case was resolved favorably and her financial good standing restored after several anxiety-filled months, I am told that there may be thousands of other similar cases still pending in Alabama."
Jones' letter requests that the VA provide Alabama-specific information about the impact of these errors on veterans and their families in the state, in addition to more details on the agency's plans to fix the problem and make the impacted beneficiaries whole again.
Senator Jones also joined his colleagues in a bipartisan letter, led by Senators Brian Schatz, D-Hawaii, and John Boozman, R-Arkansas, calling on the VA Inspector General to launch an investigation into allegations that the VA would not be reimbursing veterans for any missed or underpaid benefits. In their letter, the lawmakers ask about how the technical errors occurred, how quickly any reimbursements will be made, and how the VA plans to make sure all benefits will continue to be paid out without interruption.
"When I brought the issue of GI Bill underpayments up to Secretary Wilkie during a hearing in September, he acknowledged the VA's error and promised that all affected recipients would be compensated," Sen. Boozman said. "When recent news reports suggested the VA was not acting to help veterans who have been shortchanged, the department outlined its plans to remedy the situation. Those plans fall short. These veterans must be fully repaid for errors they did not cause and that is what I expect the VA to do."
Robert Wilkie is the Secretary of the Veterans Administration.
"Secretary Wilkie may be saying the right things, but until the VA invests money to address the ongoing staffing and IT challenges facing the claims backlog, our veterans will remain robbed of the benefits they were promised," said Sen. Schatz. "I expect the Secretary to come up with a plan so that the VA can audit and process retroactive payments for underpaid or missed claims. And I look forward to the Inspector General helping us hold him accountable to that plan."
Doug Jones was elected to fill the remainder of Jeff Sessions (R) term last year. Jones is the only Democrat to win a race for U.S. Senate in Alabama since 1992.
Print this piece
Alabama may need 2,500 more ventilators. It's having to compete to get them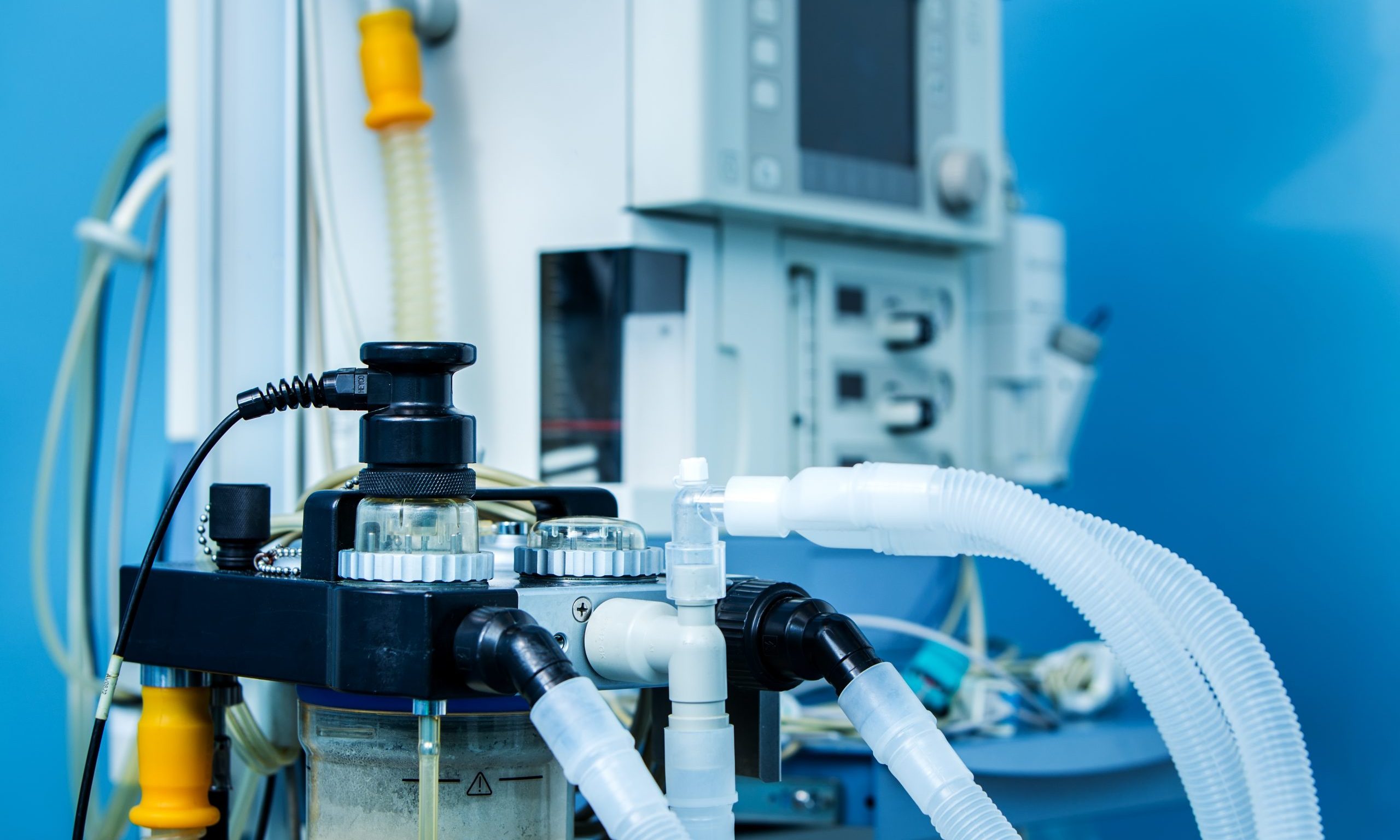 Alabama may need 2,000 more ventilators than it has, and it's being forced to compete with other states to get them on the private market.
State Health Officer Dr. Scott Harris said Friday that the Alabama Department of Public Health is attempting to source its own ventilators as a number of hospitals in the state are already struggling and asking for more.
The state requested 500 ventilators from the federal government through the Department of Health and Human Services and the national strategic stockpile. It asked for 200 of them to be delivered urgently.
"HHS has indicated that they're not going to fulfill that anytime soon because they're still taking care of places like New York City," Harris said in an interview with APR.
When Alabama nears an expected surge — say 72 hours before hospitals are expected to be overwhelmed with patients requiring life support — they may be able to make the extra ventilators available.
So Alabama, like a number of states, is being forced to try to source ventilators on its own through the private market, where hundreds of hospitals, all the other states and other countries are trying to do the same.
Harris said he signed a purchase order Thursday for 250 more ventilators.
"We're waiting to see, and then there are others that we're waiting to hear from," Harris told APR. "We're doing our best to try to source these in any way that we can."
"We're attempting to source those ourselves, but as you know, all the states are looking to source their own and in some measure competing with each other," he said a press conference Friday evening when Gov. Kay Ivey announced a shelter in place order.
Alabama Sen. Doug Jones said Thursday that Alabama will likely make additional requests, but there are only 10,000 ventilators in the national stockpile and in the U.S. Department of Defense surplus. And with every other state in the country also requesting these supplies, the federal government has said that states should not rely on the national stockpile to bolster their ventilator capacity.
By Friday, nearly 1,500 people were confirmed positive with the virus. At least 38 have died. Dire models from the Institute for Health Metrics and Evaluation at the University of Washington — models that influenced the state's decision to issue a stay-at-home order — project that by mid-April, Alabama could have a massive shortage of ventilators and hospital beds.
"The timeline I think makes sense and the time when we're expected to have a surge is the part that was most useful to us," Harris said. "We've been trying very hard to get an order in place with regards to this surge that we expect to happen."
The model estimates that Alabama could have a shortage of 20,000 hospital beds, 3,900 intensive care beds and more than 2,000 ventilators.
At least 3,500 ventilators would be needed at the peak of the COVID-19 outbreak in mid-April, according to the IHME model. Last month, Alabama Hospital Association President Donald Williamson said the state has a surge capacity of about 800.
The same model projects that about 5,500 people could die from COVID-19 in Alabama by August. However, the model is live and is regularly adjusted. Earlier this week, it suggested that 7,000 people could die by August.
Harris said the state, over the past couple of weeks, has added a few hundred additional ventilators to its capacity by converting anesthesia machines and veterinary ventilators for use on those infected with the coronavirus.
"Yet, even with adding all of those ventilators, going up by a few hundred units, which means to tell you that we're still using around the same percent of all of our ventilators even though the number [of ventilators] is going up," Harris said. "So we know that there are more patients on ventilators."
The state health officer said some hospitals in the state are already struggling but others are cooperating to share resources.
"They are really working hard to make sure that they have what they need, and we're trying very hard, along with the governor's office, to make sure that Alabama has enough inventory," Harris said.
Print this piece