Ivey speaks at USA Hospital Trauma Center groundbreaking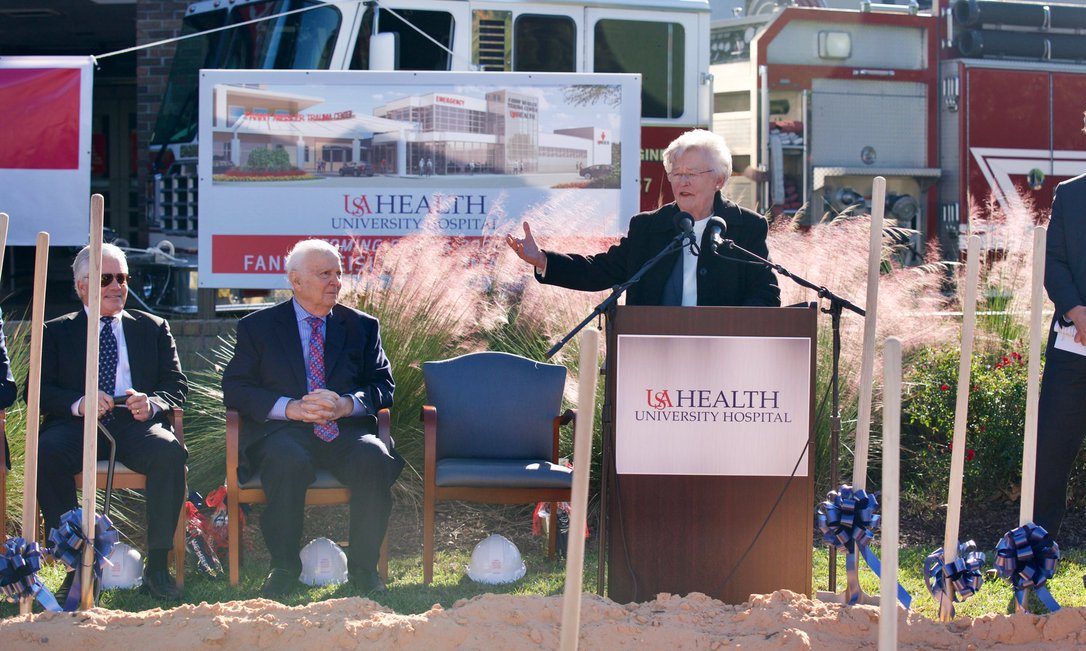 Alabama Gov. Kay Ivey was in Mobile County for the groundbreaking ceremony of the Fanny Meisler Trauma Center at University Hospital.
"A year after awarding a $4 million grant to @usaunivhospital, I'm thrilled to join them & many others in breaking ground on a much-needed expansion of the region's only Level One Trauma Center." Gov. Kay Ivey said on Twitter.
The center is possible due to contributions of $4 million from the state and a private donation of $5 million from local businessman and philanthropist Bert Meisler.
State Representative Margie Wilcox said on social media, "It is a beautiful day to have a groundbreaking ceremony. USA's University Hospital broke ground on the Fanny Meisler Trauma Center. Governor Ivey and many of our Mobile legislative delegation were on hand to turn a shovel for this much-needed transformation of our level 1 Trauma center. Thank you to the Meisler family for the 5 million dollar donation and the State of Alabama for the 4 million appropriated for this life-saving facility."
The contributions of $4 million from the state and a private donation of $5 million from local businessman and philanthropist Bert Meisler allowed USA Health and the University of South Alabama to break ground on the Fanny Meisler Trauma Center at University Hospital.
The Trauma Center is planned for the Spring of 2020. The new construction and renovation will expand and modernize the current space, enhancing the hospital's ability to accommodate patients with traumatic injuries and respond to mass casualty situations in the region. The center is named for Fanny Meisler, the late wife of Bert Meisler, who announced his $5 million gift to USA Health earlier this year.
Gov. Ivey announced the economic development grant of $4 million in August 2017 for the trauma center, recognizing the need for expansion of University Hospital's existing Emergency Department.
"We are proud to support the work of University Hospital as the region's only Level 1 Trauma Center," Gov. Ivey said. "We depend on this care for our residents. This service is also vital to our state's economic development efforts, as corporations demand this level of care when they look to relocate to Alabama."
University Hospital is the only academic medical center in the region where patients can receive the highest level of care when a traumatic injury occurs. A dedicated trauma team of specialized physicians and staff is on standby at the hospital 24 hours a day, every day, ready to help patients at a moment's notice.
"We are grateful Gov. Ivey and Bert Meisler recognize the importance of an expanded Level 1 Trauma Center in our region and the role our dedication to quality healthcare has in attracting more businesses and saving more lives," said University of South Alabama President Dr. Tony Waldrop.
Economic Developer Nicole Jones told the Alabama Political Reporter, "The advancement allows our state to offer top-notch health care for patients in some of the most critical, life-and-death situations. Thank you to the Meisler family and to Governor Ivey and the State of Alabama for recognizing the need for the Fanny Meisler Trauma Center at USA Hospital, currently the only Level-I Trauma Center in the region. This is a wonderful example of collaborative efforts between the public and private sector that will ultimately save lives."
As a state-certified Level 1 Trauma and Burn Center, USA Health University Hospital serves as the major referral center for patients with traumatic injuries from southern Alabama, southeast Mississippi, and portions of northwest Florida. The hospital's designated trauma team – which includes around-the-clock trauma surgeons, cardiovascular surgeons and neurosurgeons – treats an average of five critically injured patients a day, which is more than 1,700 people a year. As the go-to facility for the area's toughest emergencies, University Hospital is capable of providing total care for every aspect of injury, from prevention through rehabilitation.
USA Health has more than 3,800 employees. USA Health is unlike any other health care organization on the Alabama Gulf Coast. It includes University Hospital, USA Children's & Women's Hospital, USA Mitchell Cancer Institute, USA Physicians Group and USA College of Medicine.
At least one-third of local physicians, some 2,500, received their training at University Hospital, formerly USA Medical Center. More than 10,400 nurses and 5,600 allied health professionals received training at USA hospitals. USA Health has an annual economic impact of more than $791 million annually.
Prosecution accepts misdemeanor plea in high-profile environmental administrator's case 
The plea deal came shortly before Jefferson County Circuit Court Judge Stephen C. Wallace was to hear arguments on selective and vindictive prosecution.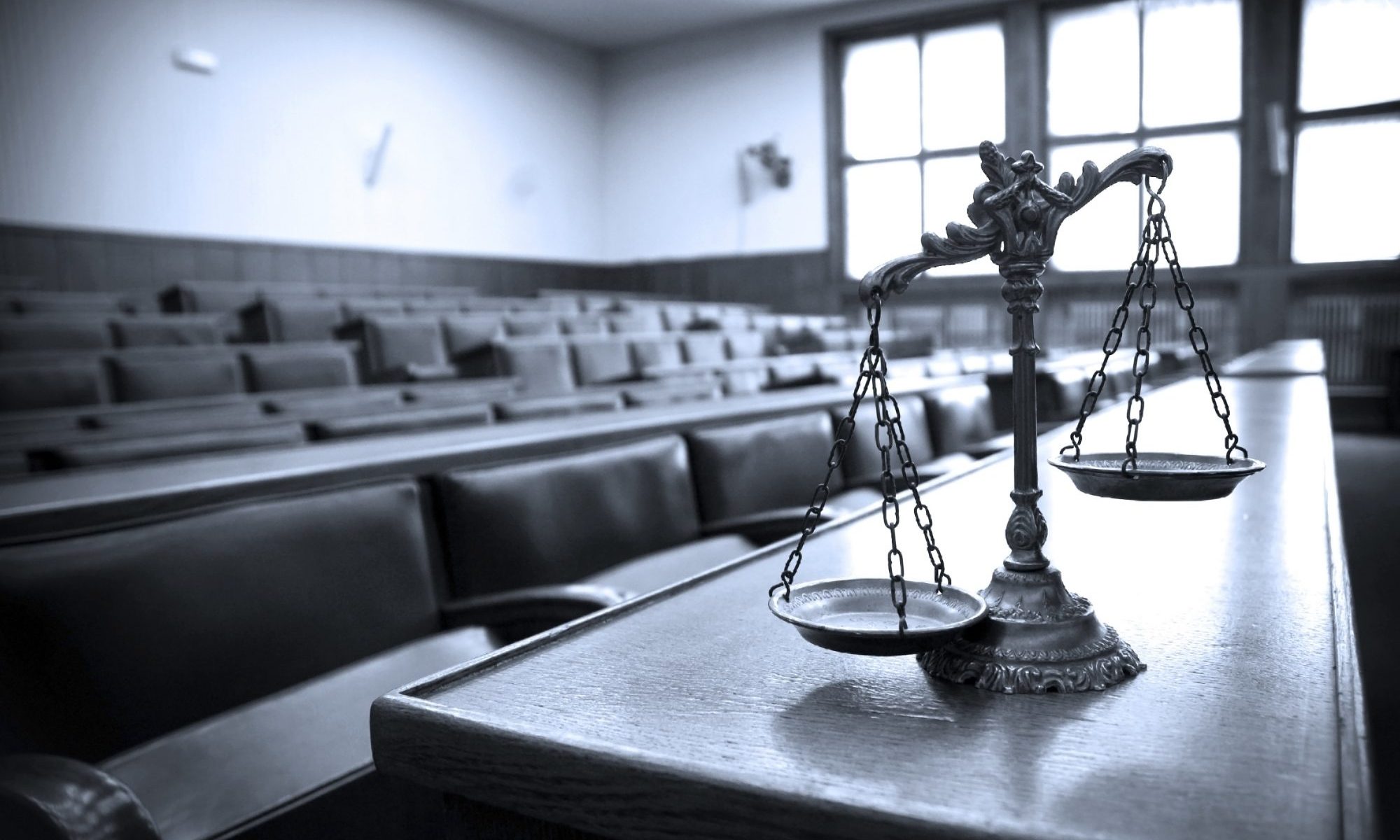 Almost two years ago, Trump administration EPA Region 4 Administrator Onis "Trey" Glenn III was charged with more than a dozen state felony ethics violations. On Monday, he pleaded guilty to three misdemeanor charges after reaching a plea agreement with the prosecution.
The plea deal came shortly before Jefferson County Circuit Court Judge Stephen C. Wallace was to hear arguments on selective and vindictive prosecution.
According to a statement from the Ethics Commission at the time, Glenn, along with former Alabama Environmental Management Commissioner Scott Phillips, was charged after a Jefferson County grand jury returned indictments against the two on Nov. 9, 2018, according to a statement from the Ethics Commission.
Rather than moving forward with the case, prosecutors dropped the felony charges against Glenn. They opted to reach an agreement to accept a plea on three counts of "unintentional" violations of the ethics code. Glenn received a two-year suspended sentence for his actions.
"In the interest of efficiency, we were pleased to take advantage of the opportunity to resolve this matter," Glenn's attorney Matt Hart told APR when reached for comment. "My client pleaded to unintentional, misdemeanor violations of the ethics law, and the matter is concluded."
Questions surround the prosecution's decision to settle the case for a confession to minor offensives in such a high profile case. Still, from the beginning, the case was marred by allegations that the Alabama Ethics Commission's lawyers had mishandled the investigation and indictments.
Indictments against Glenn and Phillips were reported by AL.com even before the pair was arrested or served with the indictments. In AL.com's report, Ethics Commission Executive Director Tom Albritton said that then-Jefferson County District Attorney Mike Anderton had requested the Ethics Commission help indict the two men.
As first reported by APR, shortly after Glenn and Phillips' indictments, Albritton and his team's actions raised serious questions about the process that led to charges against the two men. APR reported that Albritton and Ethics Commission lawyer Cynthia Propst Raulston approached Anderton, and he did not request help with the case from the commission, as was reported in AL.com.
Later, APR confirmed that the Ethics Commission approached Anderton, contradicting Albritton's public statement. In a sworn statement given on Feb. 9, 2019, Anderton said it was Ethics Commission lawyers who approached him, as first reported by APR in November of last year.
According to Anderton, in the fall of 2018, Propst Raulston approached him because "she had a case she wanted to present to the Jefferson County Grand Jury."
He further states, "I told Ms. Raulston that I would facilitate her appearance before the grand jury but that my office did not have the resources to support her case. I also told her that she would have to prosecute the case herself."
These and other aberrations came into sharper focus when Hart — the state's most famous prosecutor of his generation turned defense attorney — began diving into the particulars of the prosecution's case.
Glenn's defense argued from the start that procedural process was circumvented when Albritton and Propst Raulston took the complaint directly to a grand jury rather than the Ethics Commission as prescribed by the Legislature.
An ethics commissioner told APR privately that the commission was never informed about a complaint against the two men, nor was the investigation.
According to internal sources, actions taken by Albritton and Propst Raulston created turmoil at the commission and raised a question about who would prosecute the case on the state's behalf.
During the process, Albritton, Propst Raulston, and other attorneys for the commission asked the attorney general's office to take over the case; however, according to sources within the office, the AG turned them down after a review found "statutory problems" with how the case against Glenn and Phillips was handled.
In a motion to dismiss, the defense said, "In sum, the Ethics Commission Staff trampled Mr. Glenn's rights in obtaining the indictment without giving him his required notice and an opportunity to be heard as required by the Alabama Ethics Act, and then after indictment denied him notice as guaranteed by the Grand Jury Secrecy Act and failed to protect his presumption of innocence as required by the Rules of Professional Conduct."
While not explicitly noted in the motion to dismiss, the relationship between environmental group GASP and the prosecution was a subject that would have been heard in the hearing on selective and vindictive prosecution.
Immediately following Glenn and Phillips' indictment, GASP posted a celebratory tweet, even taking credit for the indictment.
Just so y'all know, Gasp made this possible. We were the ones whose presentation was shared by Glenn and Phillips. We paid for the exhibits in PACER so we could piece this story together. We did the leg work and the organizing. We need your support to keep doing it! https://t.co/5ubmIMciEQ

— GASP (@gaspgroup) November 13, 2018
Former GASP director Stacie Propst is the sister of Ethics Commission lawyer Propst Raulston who presented the case to the Jefferson County grand jury.
While many in the environmental community celebrated Glenn's indictment, the defense argued the prosecution took an illegal short cut to indict him, which denied Glenn due process and amounted to selective and vindictive prosecution.
Monday's plea agreement ended the two-year drama without further exposure as to what happened behind the scene. Phillips's case is still pending.