Jones, Gardner introduce legislation to help student veterans recover unpaid costs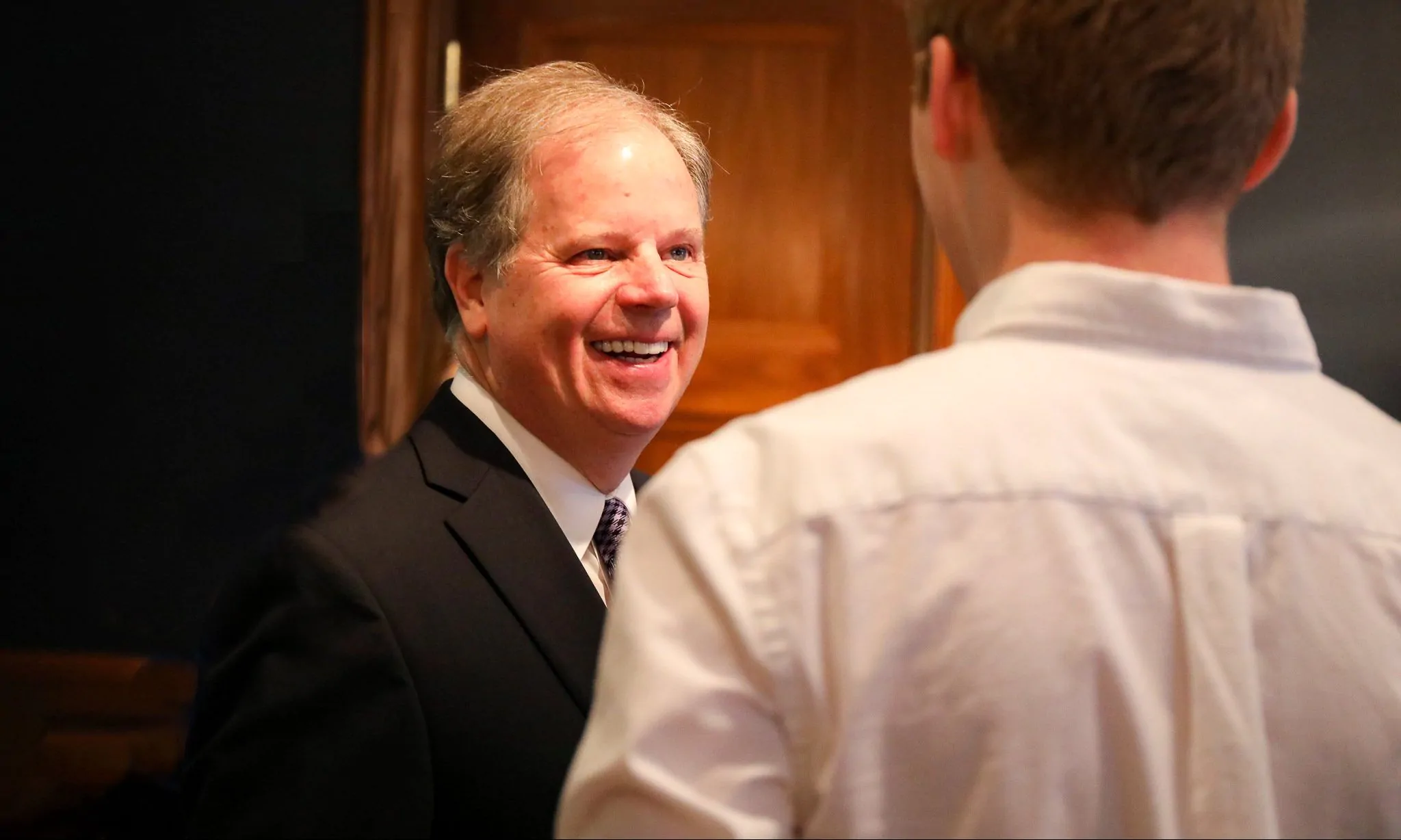 U.S. Senators Doug Jones, D-Alabama, and Cory Gardner, R-Colorado, introduced the Fix Immediately Outstanding Underpayments (IOUs) for Student Veterans Act. The sponsors say that the legislation will force the U.S. Department of Veterans Affairs (VA) to pay student veterans money they are entitled to, but did not receive because of the VA's own error.
Veterans advocates say that when the VA failed to implement the Harry W. Colmery Veterans Educational Assistance Act of 2017, many student veterans did not receive the full benefits they are entitled to. Last Friday, Jones sent a letter to the senior VA leader overseeing GI Bill benefits seeking answers from the VA about the situation.
"When young men and women step up to serve our country in uniform, we make a solemn promise to have their backs when they come home," Jones said. "We commit to provide them the tools needed to re-enter civilian life and to earn an education that will enable them to serve our communities in new ways. When I heard that thousands of veterans in Alabama and across the country were being underpaid – or not paid at all – for their GI Bill benefits and that the VA might not make them whole, I was appalled. While I'm glad the VA has since begun to reverse course, action from Congress is needed to make sure that these veterans receive what they're owed."
Gardner echoed that sentiment.
"The VA let these veterans down and this cannot be tolerated," Gardner said. "First, the VA made a mistake and did not properly pay student veterans the money they are entitled to; and now the VA is failing in their responsibility again by not providing a plan to pay those students back quickly. Most problems Congress addresses are complicated and do not have one 'right' answer. This is not one of those issues. To me, it's pretty clear what the right thing to do is: Congress must act to ensure our student veterans receive every penny they are entitled to."
Jones also joined his colleagues last week in a bipartisan letter, led by Sens. Brian Schatz, D-Hawaii, and John Boozman, R-Arkansas, calling on the VA Inspector General to launch an investigation into allegations that the VA would not be reimbursing veterans for any missed or underpaid benefits.
The Jones-Gardner legislation will set up a commission at the VA to ensure all monthly stipends are audited, and force the VA to pay back students who were underpaid. Additionally, this legislation will ensure the VA does not take back money from students they overpaid through their error.
Jones is a former U.S. Attorney who was elected a year ago in a special election for U.S. Attorney where he defeated former Chief Justice Roy Moore (R). Jones is the only Democratic candidate to win any statewide race in Alabama since 2008.
U.S. Attorney Jay Town announces resignation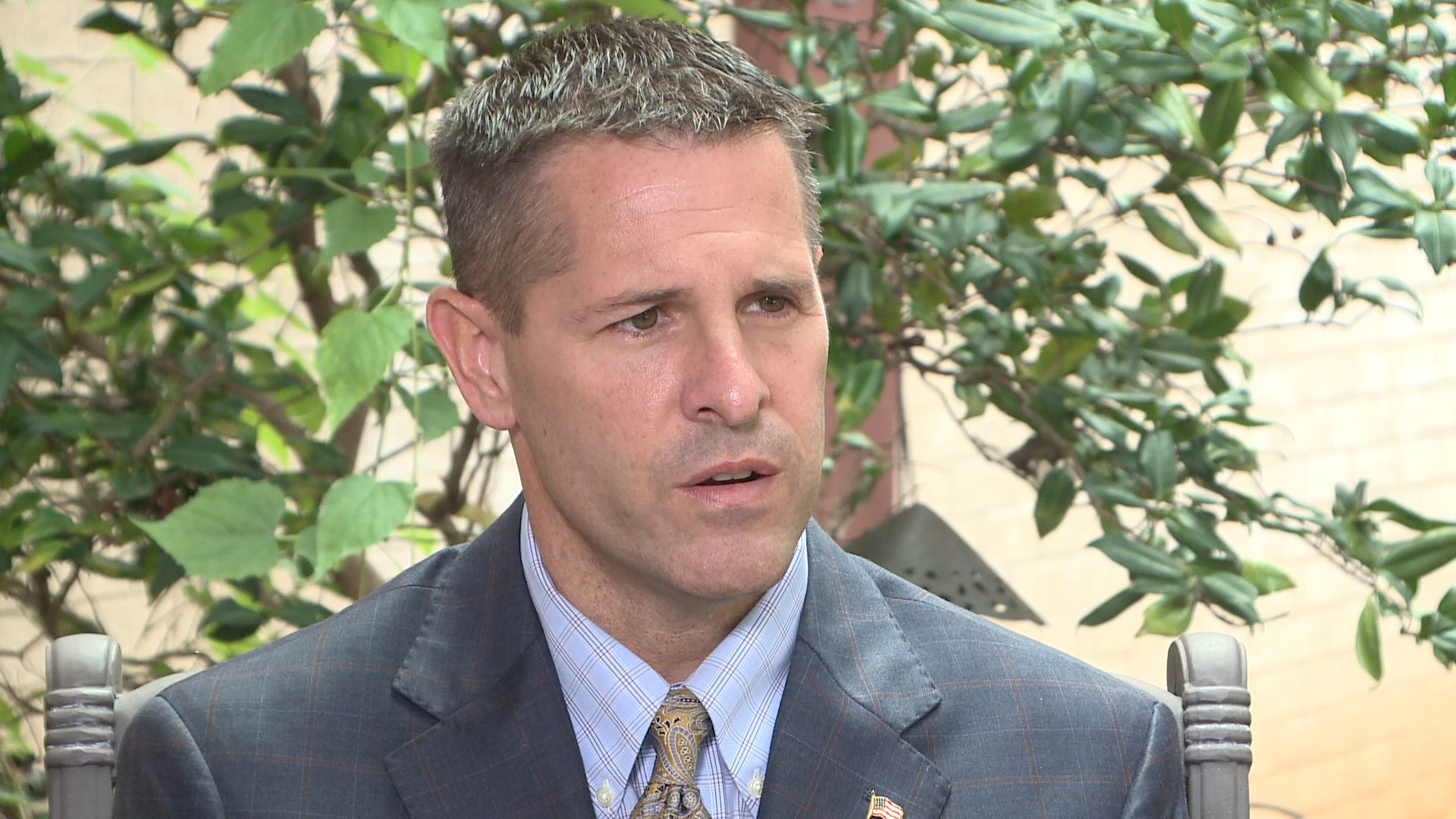 Jay Town, the U.S. attorney for the Northern District of Alabama, on Friday announced his resignation and plans to work at a Huntsville defense contractor and cybersecurity solutions company. 
Town's resignation will be effective Wednesday, July 15, according to a press release. 
"After much thoughtful prayer and great personal consideration, I have made the decision to resign as the United States Attorney of the Northern District of Alabama.  I have tendered my resignation to Attorney General William Barr. General Barr expressed his gratitude for my service to the Department of Justice and to the Northern District and, despite having hoped I would continue in my role, understood and respected my decision," Town said in a statement. 
"I am extremely grateful to President Trump, to whom I also tendered a letter, for his special trust and confidence in me to serve as the U.S. Attorney. It was an honor to be a part of this Administration with an unrivaled class of United States Attorneys from around the nation.  I will forever remain thankful to those who supported my nomination and my tenure as the U.S. Attorney," Town continued.
Town said his job with the unnamed Huntsville defense contractor and cybersecurity solutions company is to begin later this year, and the company is to announce his position "in a few weeks." 
"The Attorney General of the United States will announce my replacement in the coming days or weeks," Town said in the release.  
Town has served in his position since confirmation by the U.S. Senate in August 2017. Prior to that appointment, Town was a prosecutor in the Madison County District Attorney's office from 2005 until 2017.
Attorney General William Barr in a statement Friday offered gratitude for Town's three years of service. 
"Jay's leadership in his District has been immense.  His contributions to the Department of Justice have been extensive, especially his work on the China Initiative and most recently as a Working Group Chair on the President's Commission on Law Enforcement and the Administration of Justice. I appreciate his service to our nation and to the Justice Department, and I wish him the very best," Barr said in a statement.
The U.S. Justice Department in April 2019 notified Gov. Kay Ivey that the department's lengthy investigation into the state's prisons for men found systemic problems of violence, sexual assaults, drugs and corruption which are likely violations of the inmates' Constitutional protections from cruel and unusual punishment. 
Town's office leads the discussions between the U.S Department of Justice and the state on the prison conditions. 
Problems with violence, deaths and drugs in Alabama's overcrowded, understaffed prisons have not markedly improved in the year's since the U.S. Department of Justice released its report.